Health officials from Taiwan's Central Epidemic Command Centre (CECC) all wore pink masks at a daily press conference on Monday, April 13, to show a young boy that it is okay for boys to wear pink too.
Everyone can wear pink
Taiwanese Minister of Health and Welfare Chen Shih-chung said on the ministry's Facebook page that a young boy was discriminated against by his schoolmates after wearing a pink mask to school.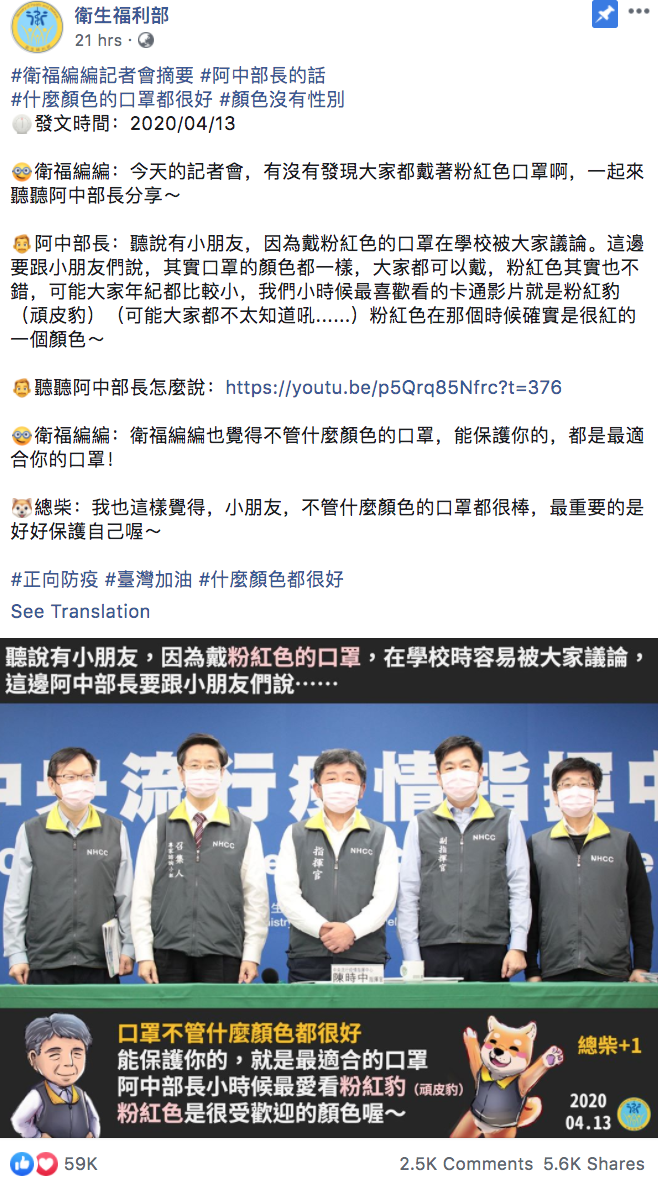 That is why they wanted to show him that all masks are the same regardless of the colour, and that everyone can wear pink.
Chen, who is also the CECC head, said: "Pink is actually not bad."
He even joked by saying not many people might know this as they are still young, but people of his generation liked the Pink Panther cartoon character the most while growing up.
He said: "Pink was all the rage during that time."
The ministry added on the post: "All mask colours are good as they can protect you!"
Top image via Taiwan's Ministry of Health & Welfare
If you like what you read, follow us on Facebook, Instagram, Twitter and Telegram to get the latest updates.