Healthcare workers have been rightly hailed for their work in this pandemic.
However, one nurse from Singapore General Hospital (SGH) has gone a step further in caring for Covid-19 patients in the hospital's isolation ward, earning further praise from a member of Parliament.
Suriana Sanwasi had seen one of her patients — a migrant worker — praying on the floor without a prayer mat, and decided to do something about it.
Her act of kindness was detailed by Senior Parliamentary Secretary and Member of Parliament for Sembawang GRC Amrin Amin on Facebook.
According to Amrin, Suriana was so moved by what she had seen that she rallied colleagues, family, and friends to get some much-needed items for her migrant worker patients.
Their efforts started in "full-swing" on Apr. 18, wrote Amrin.
The nurse's sister, Suriani, and other family members bought several trollies of toiletries, towels, and snacks, paying out of their own pockets.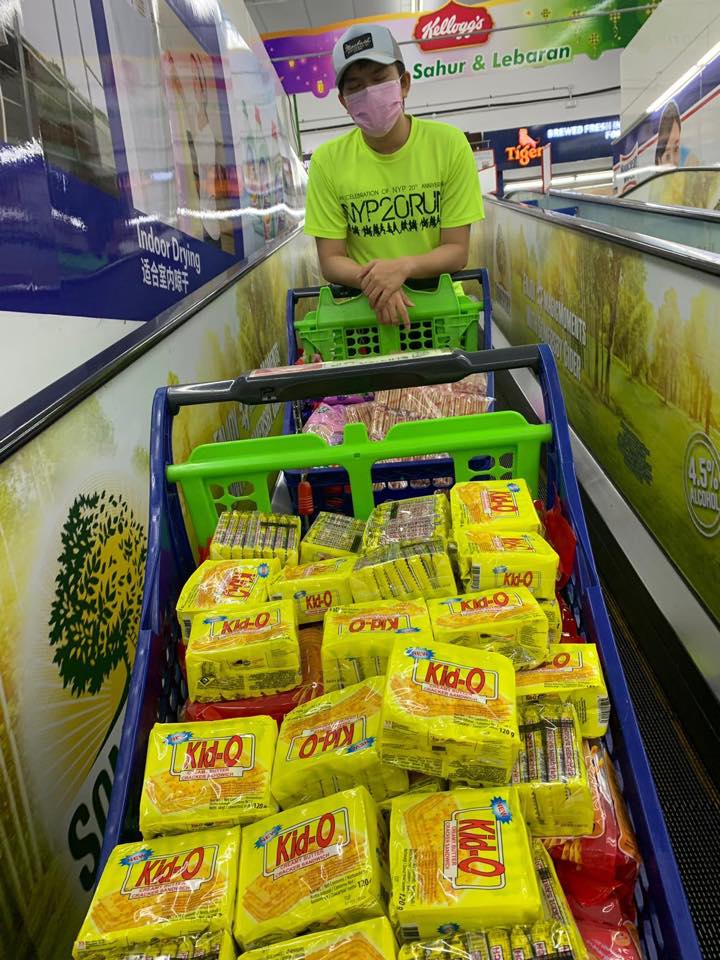 New clothes needed
There were also calls for new sets of clothes for the migrant workers.
Suriana shared that the workers needed new sets of clothes when they were transferred from the hospital to the community isolation facilities (CIF). This reduced the risk of the virus spreading via their soiled clothes.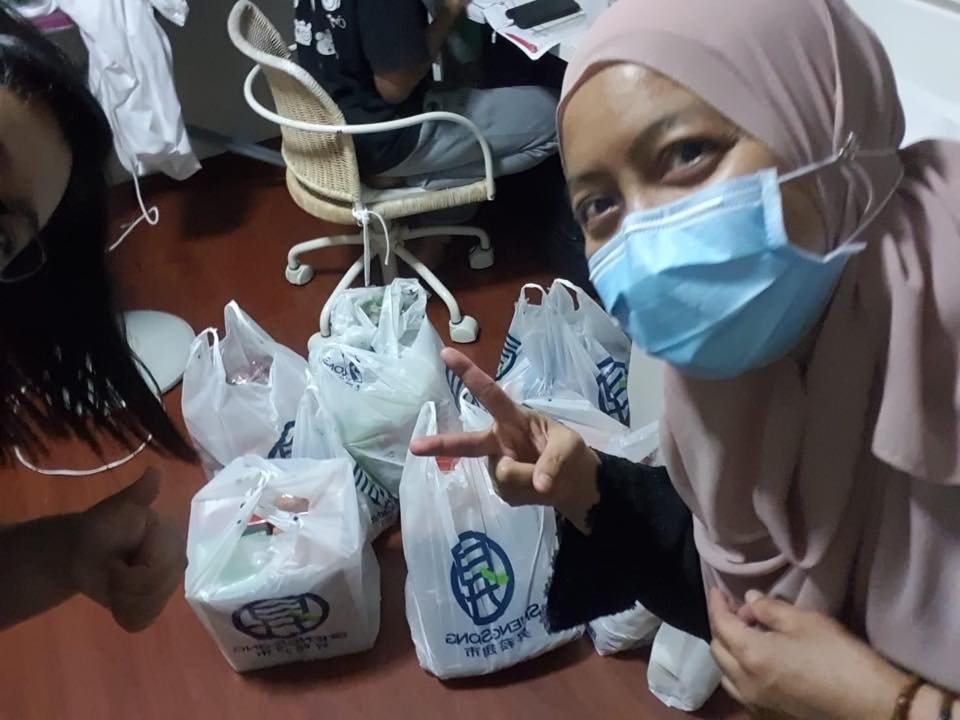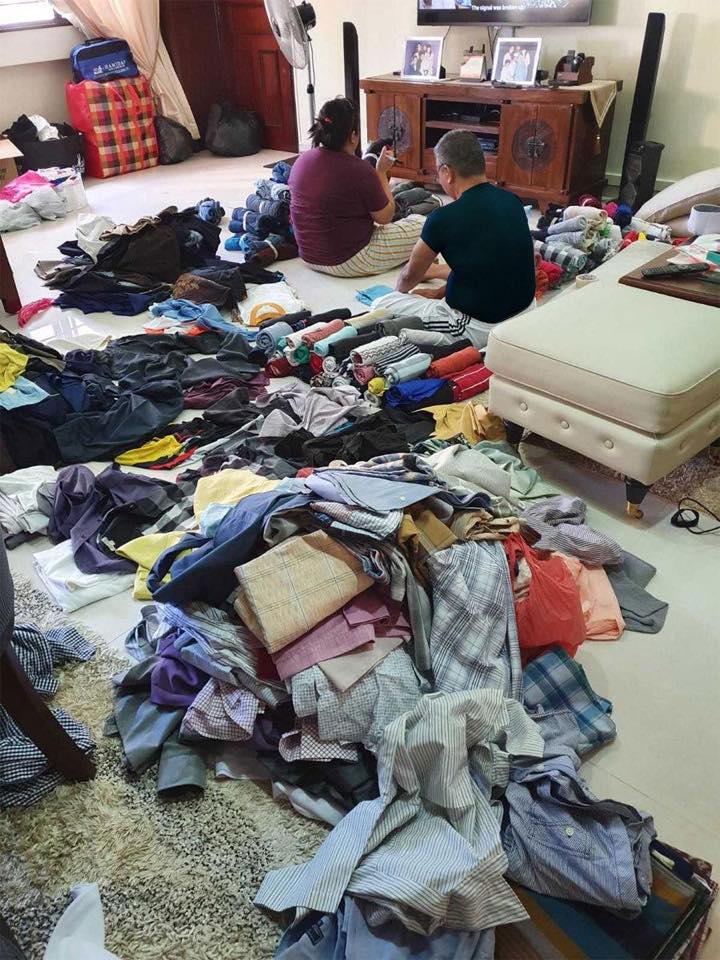 In total, 50 families of colleagues and friends chipped in, sending Suriana and her family clothes, prayer mats, toiletries, and bath towels for migrant worker patients.
After their shifts at SGH, Suriana and her colleagues sorted and packed the items, handing them out to the migrant workers before they were transferred to a CIF.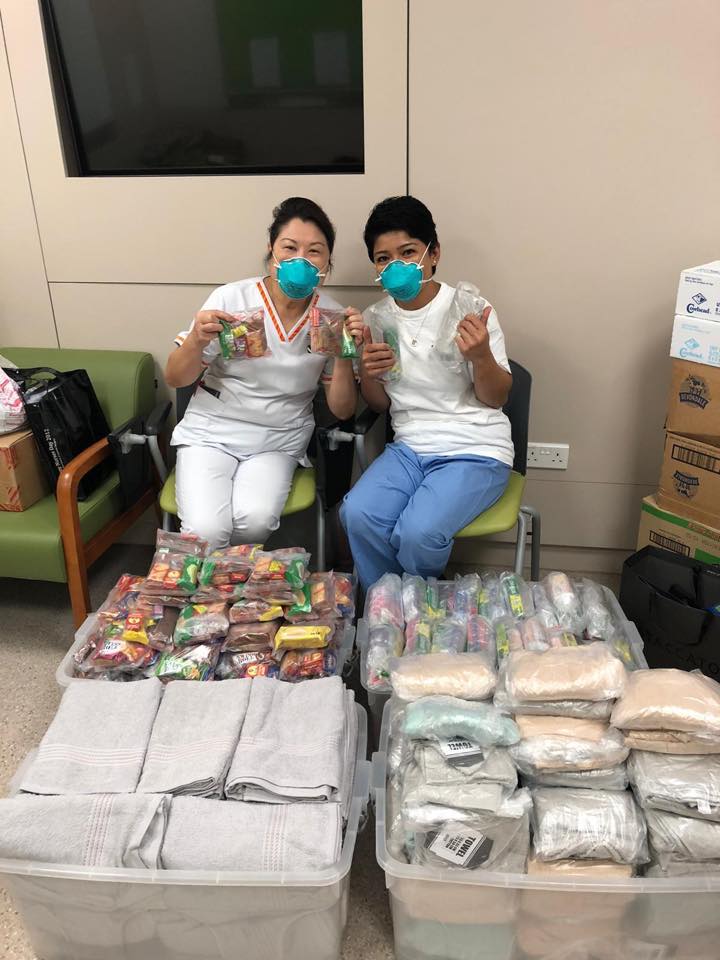 "My heart is full"
Praising the act of kindness, Amrin wrote: "I am proud of this wonderful ground-up initiative."
"They speak for us. Our deep concern and care for our foreign workers. Our sincerity and willingness to go the extra mile, beyond the call of duty."
Acknowledging the existence of other such initiatives, Amrin indicated that they reflected positively on Singaporean society.
"In crisis, we stand together, we stand united. This is Singapore with a heart — a very big heart!

Thank you for showing the way, Suriani, Suriana, family, and friends. My heart is full."
Commenting on Suriana's initiative, SGH Chief Nurse Tracy Carol Ayre said to Mothership that she too was proud of the nurse.
"We are also extremely heartened that Suriana's team and her family pitched in and gave their fullest support. We also want to thank other corporate and individual donors for reaching out to help those who need it the most in these trying times. We are blessed to have such strong support."
Top image from Amrin Amin's Facebook page
If you like what you read, follow us on Facebook, Instagram, Twitter and Telegram to get the latest updates.