Minister for Manpower Josephine Teo said in a virtual press conference on Apr. 14 that all foreign workers' dormitories are effectively on lockdown.
They include those without Covid-19 clusters as movement restriction has been imposed on them as well.
This is part of the three-pronged strategy by the Ministry of Manpower (MOM) which works with other agencies closely to ensure the well-being of the foreign workers is taken care of.
SATS kitchen serves "healthy and balanced" meals to foreign workers
As the foreign workers are not unable to use the communal kitchen in their dormitories to cook food during this period, meals are provided to them by catering services.
Minister of Transport, Khaw Boon Wan, revealed in a Facebook post on Apr. 15 that one of the caterers that takes charge of the foreign workers' meals is SATS, the in-flight catering service provider at Singapore Changi Airport.
"With demand from their regular customers (airline passengers) down, SATS kitchen is now busy serving our dorms."
Khaw said that central kitchens such as the SATS kitchen are equipped to churn out large quantities of "healthy and balanced" meals on time and in line with specific dietary requests.
The large SATS' automated rice line can cook up to 600kg of rice in one hour, for example, and this helps to ensure that warm and timely meals are served to the foreign workers.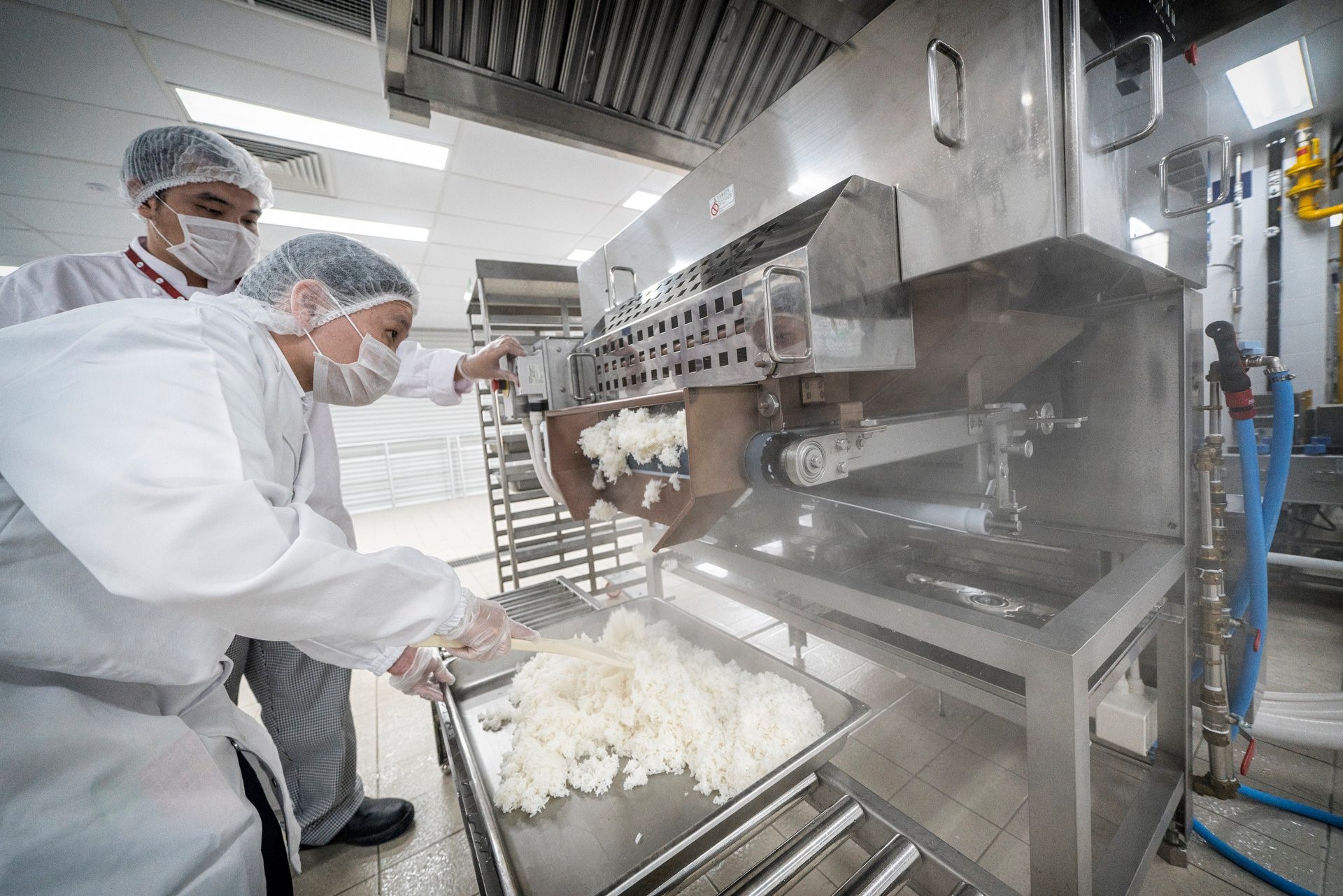 "Healthy and balanced" meals
The meals served by SATS kitchen have been well received by the foreign workers, Khaw added.
Khaw also gave a preview of the dinner menu for tonight (April 15).
The foreign worker community will be served with fish curry with seasoned vegetables (non-vegetarian, halal); fish and hot bean sauce with seasoned vegetables (oriental); and biryani with vegetable dum and vegetables (vegetarian).
Here's the photo collage shared by Khaw showing tonight's dinner options: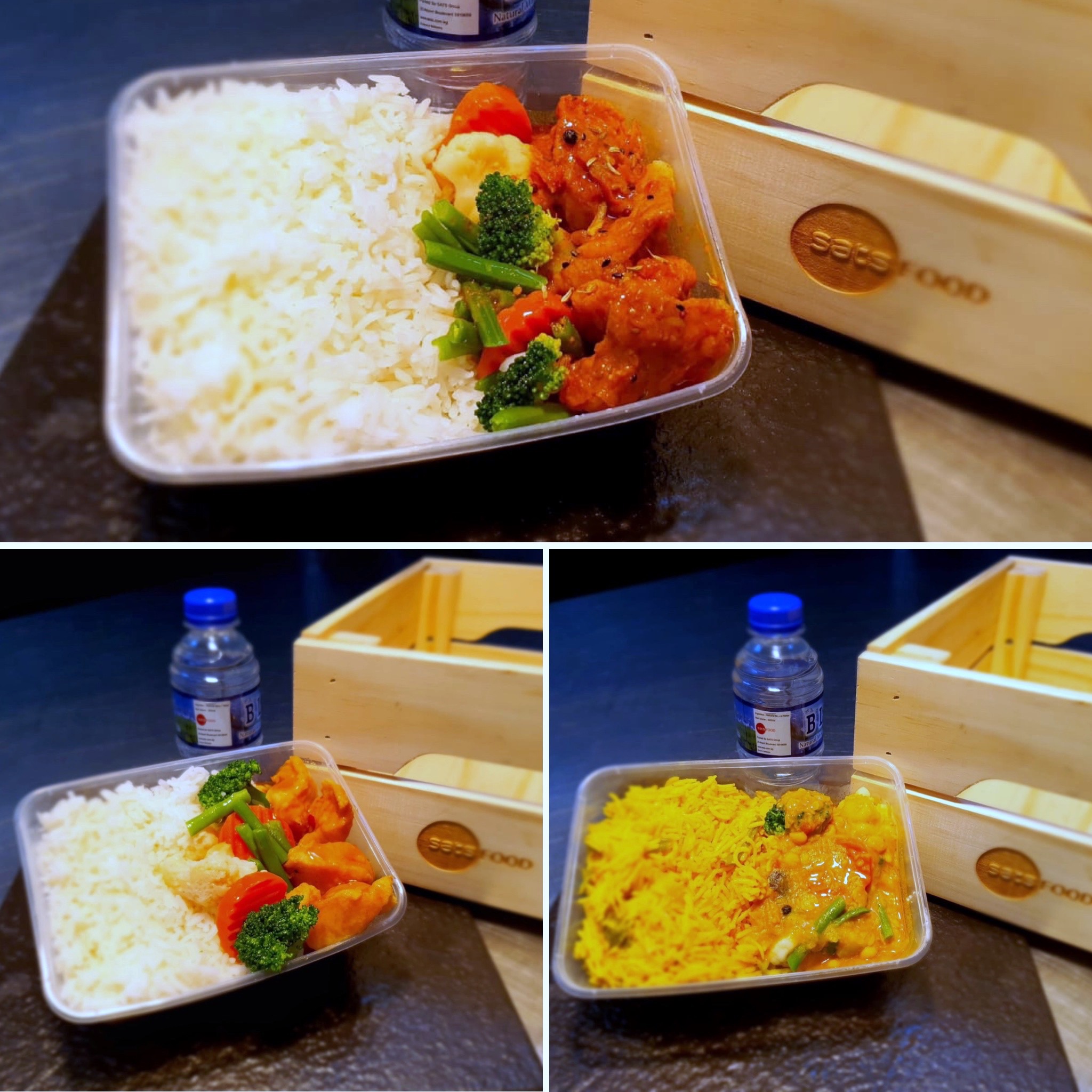 Via Khaw Boon Wan's Facebook.
Here's the full post:
Top photos by SATS, via Khaw Boon Wan's Facebook
If you like what you read, follow us on Facebook, Instagram, Twitter and Telegram to get the latest updates.