With the extended circuit breaker, standalone beverage outlets such as bubble tea stores are now considered non-essential and will be closed for a while.
If you were lucky, you would have gotten your last bubble tea fix on Apr. 21 night, that will be your last bubble tea for a while.
But if you're like me, your bubble tea orders were probably cancelled due to the overwhelming amount of orders.
If you still have a hankering for the sweet beverage, here are some recipes to try out.
Tapioca pearls
Bubble tea isn't complete without it's "bubble", otherwise known as tapioca pearls.
You can get ready-made tapioca pearls online via Lazada.
Bakeware store RedMan Shop also carries tapioca pearls and other toppings like popping boba, which is popular at bubble tea shops like i love Taimei and Each a Cup.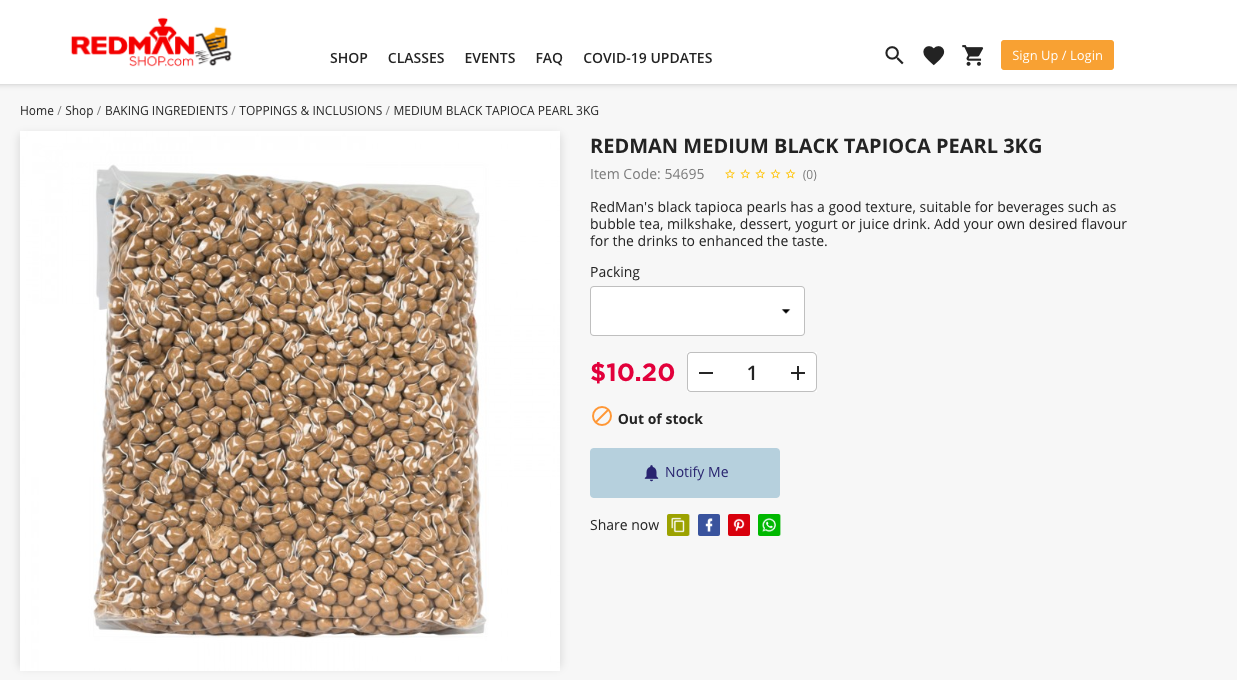 But in case you want to make your own pearls, here's a recipe you can follow.
Ingredients:
(Yields two servings)
Six tablespoons of tapioca flour/ tapioca starch

Two tablespoons freshly boiled water

Black food colouring

Sugar syrup (optional)
Method:
Place tapioca flour in a bowl.

Place black food colouring in a separate bowl and add a tablespoon of hot water. Add the rest of the water directly to the tapioca flour.

Pour coloured water into the bowl of tapioca flour as well.

Mix the tapioca flour and water with a fork until they stick together.

Transfer to a flat surface and knead until the dough becomes smooth.

Separate the dough into two equal portions and roll each of the portions to form thin sticks.

Cut them into small, even pieces and roll the pieces into small balls.

Bring two cups of water to a rolling boil in a small pot. Add the pearls to the boiling water and let it cook for 15 minutes or longer until the desired consistency is achieved.

Remove from heat and let it rest for a few minutes.

Transfer tapioca pearls into sugar syrup or a bowl with a little water to prevent them from sticking together.

Serve with choice of drink.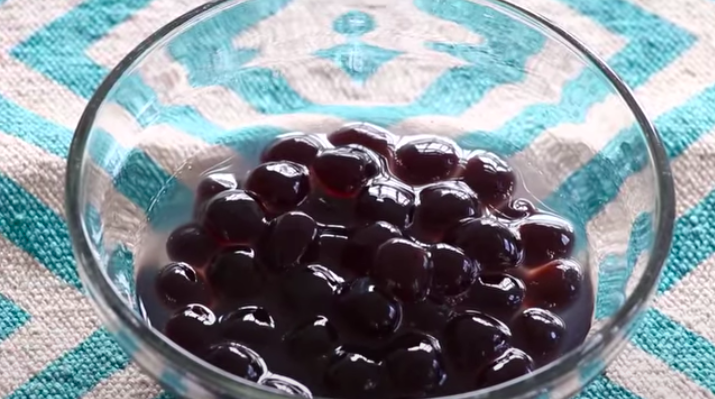 You can also watch this video for reference.
Classic milk tea
Nothing beats a classic bubble milk tea.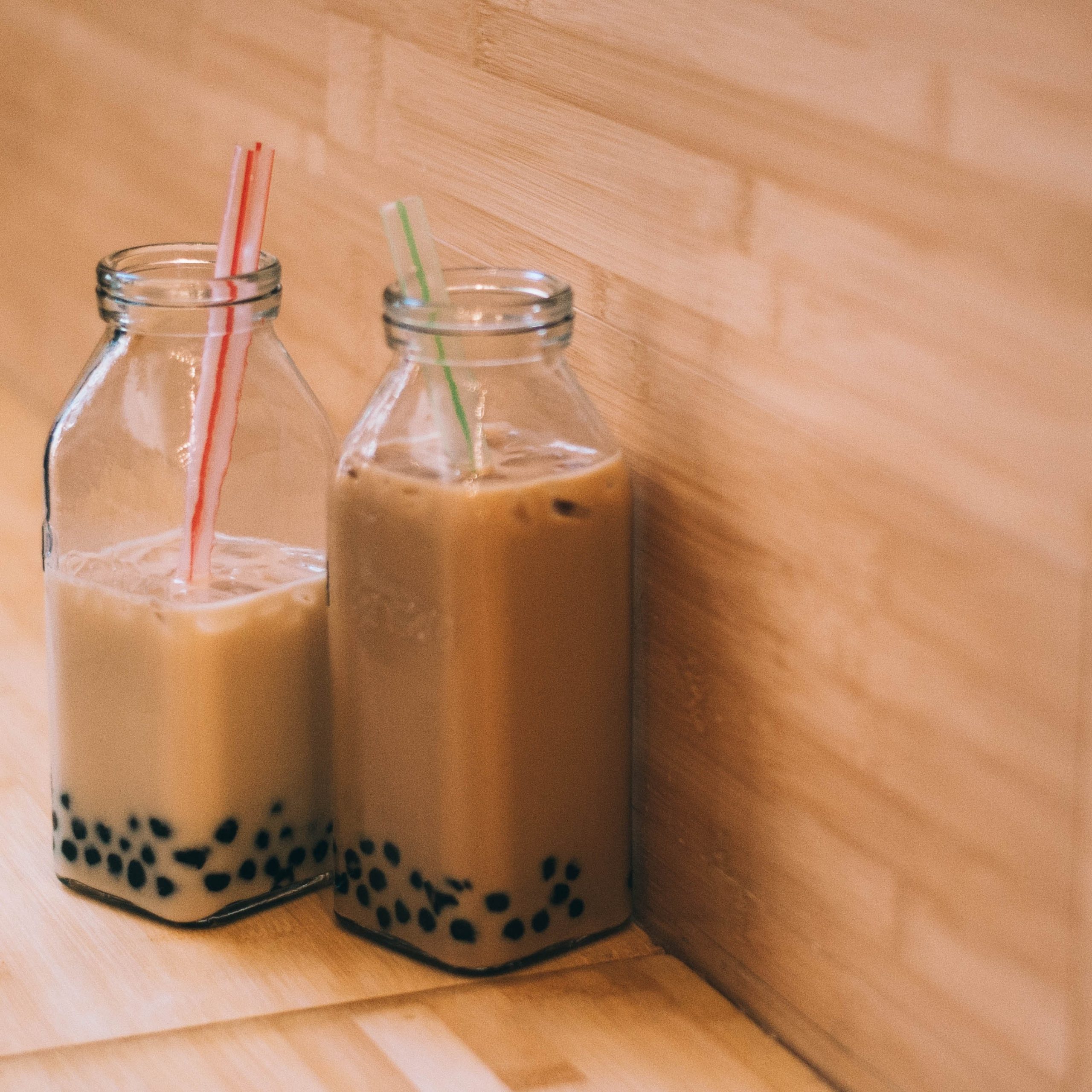 Milk tea is pretty easy to make, so here's a basic recipe.
Ingredients:
(Yields four servings)
Four cups of hot water

Eight black tea bags

Whole milk to serve (or any milk of your choice)
Method:
Steep the tea bags with hot water. Let the tea sit in water until it cools completely or until desired tea flavour is achieved.

Add milk and ice to taste.

If needed, add sweetener of choice to taste.
Brown sugar milk tea
Brown sugar drinks have been popular lately.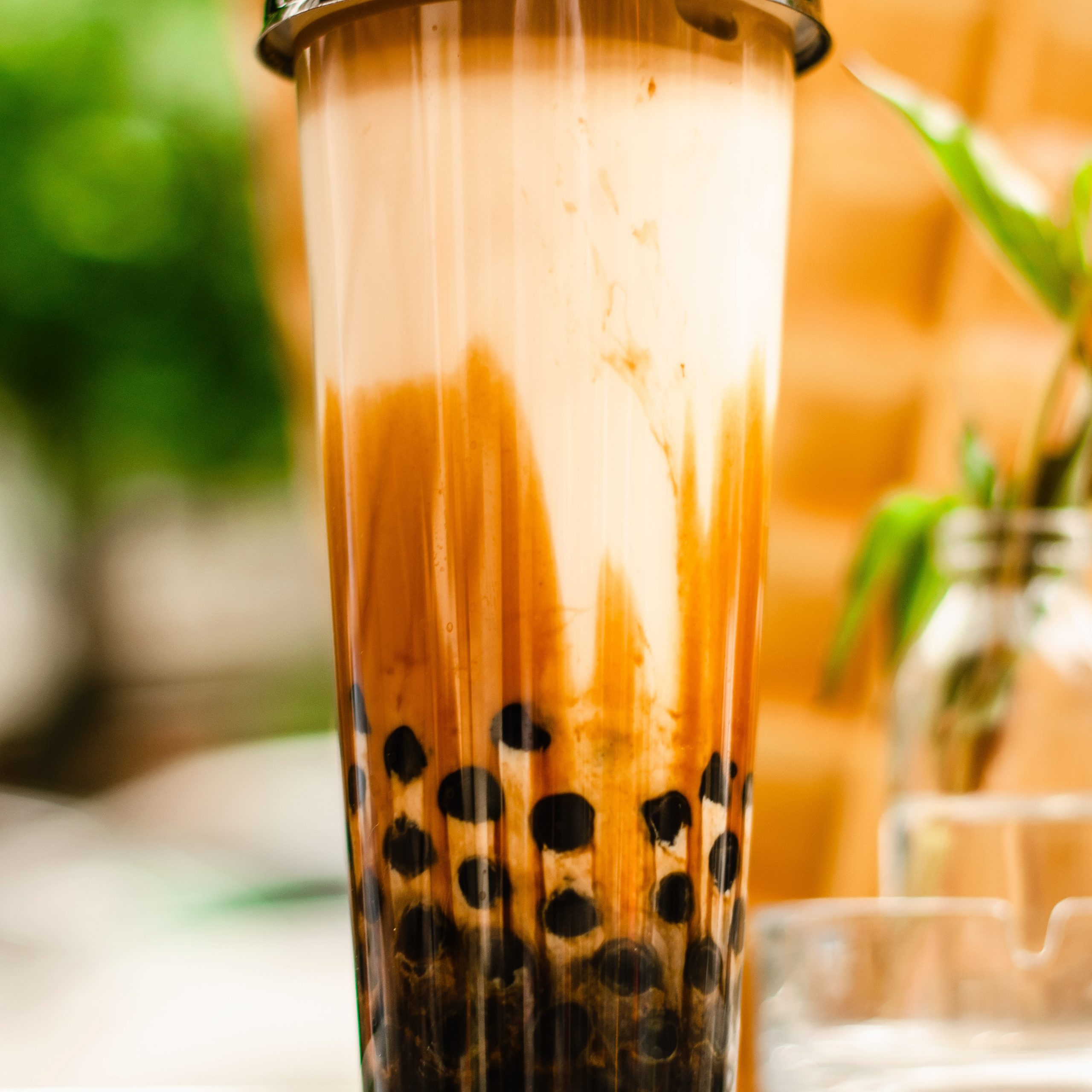 If you're craving for some Tiger Sugar or Xing Fu Tang, you can try this recipe.
Ingredients:
(Yields four servings)
For tea:
Six cups of milk

Four black tea bags

Three tablespoons of brown sugar
For braising syrup for pearls:
One cup of water

1/2 cup of brown sugar
Method:
Add milk, tea leaves and sugar into a pot and heat it up until the milk starts to steam.

Steep tea leaves in hot milk for 15 to 20 minutes, then strain out the tea leaves.

Once it is cool enough, transfer it into a jug and keep it in the fridge until it is cold.

To make the braising syrup, add the water and brown sugar in a pot and bring it to a boil. Add cooked and chilled tapioca pearls and turn the heat down to a slow simmer.

Braise the pearls for 20 to 25 minutes, until the liquid turns thick and syrupy.
To serve:
Tilt cup at a 45° angle and place braised pearls close to the lip of the glass and let it slide down to the base.

Repeat the first step to all sides of the cup.

Add ice cubes and milk tea to serve.
Passion fruit green tea
Fruit teas are not only refreshing, but also great for lactose intolerant bubble tea fans.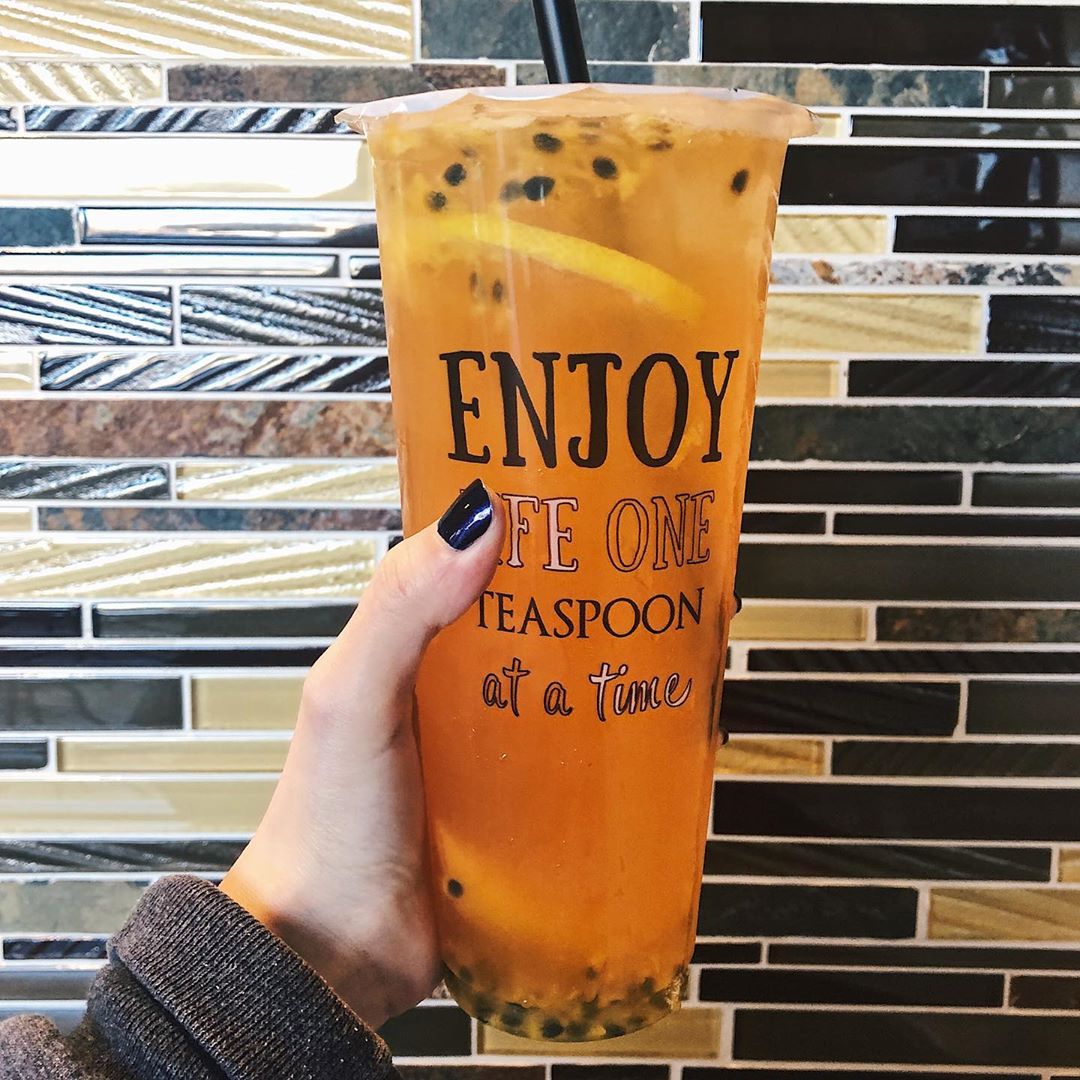 And one of the more popular fruit tea flavours is passion fruit green tea.
Here's a quick recipe.
Ingredients:
(Yields two serving)
Three bags of green tea

Water

1/3 cup of passion fruit syrup (alternatively, can use about two to three passion fruits and sweeten with sugar)
Method:
Brew green tea for eight to 10 minutes.

Remove green tea bags and let the tea chill in the fridge.

Upon chilling, mix passion fruit syrup with green tea.

Serve with ice.
Top image from FoxyFolksy and Unsplash.
If you like what you read, follow us on Facebook, Instagram, Twitter and Telegram to get the latest updates.