The Ministry of Trade and Industry (MTI) announced on April 21, 2020 that a number of food manufacturers and food outlets, mostly snack and dessert-based, will no longer be considered essential services.
This includes all bubble tea stores in Singapore, which will take effect from 23:59hrs, Apr. 21, 2020.
S$10,000 Koi bubble tea
With all bubble tea stores closing for more than a month after tonight (April 21), many Singaporeans would undoubtedly find themselves unable to obtain their usual fix.
Following this, some have taken it upon themselves to fill the temporary void of bubble tea.
With hilariously inflated prices on online marketplace Carousell such as:
A regular Koi bubble tea, priced at S$10,000.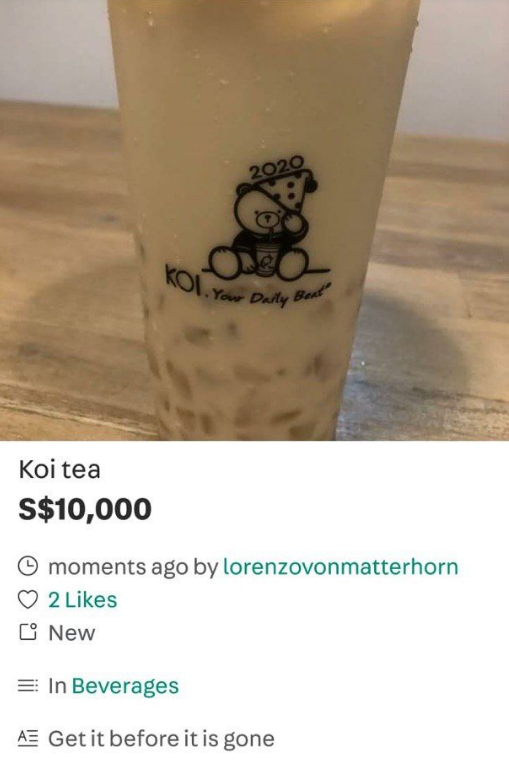 "Get it before it's gone," the seller wrote in the item's description.
If that price was insanely high, here's one at nearly one million dollars.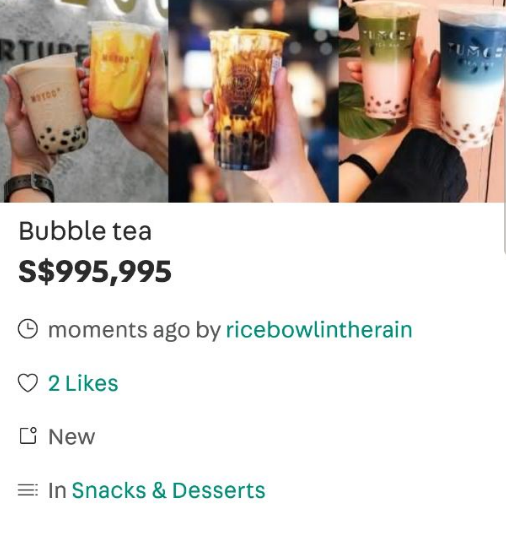 Some listed them for lower prices, as low as S$80.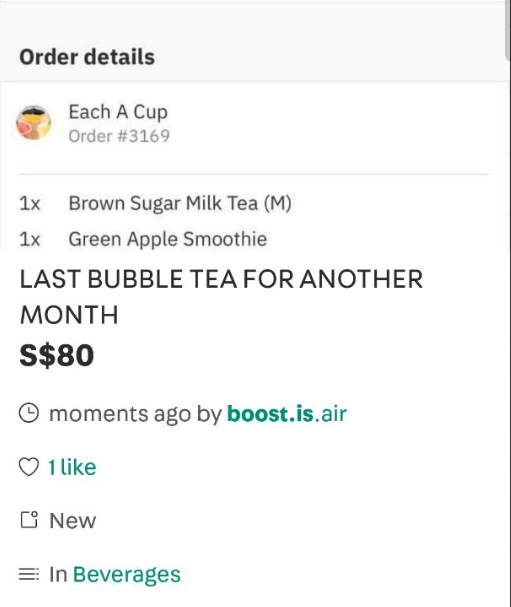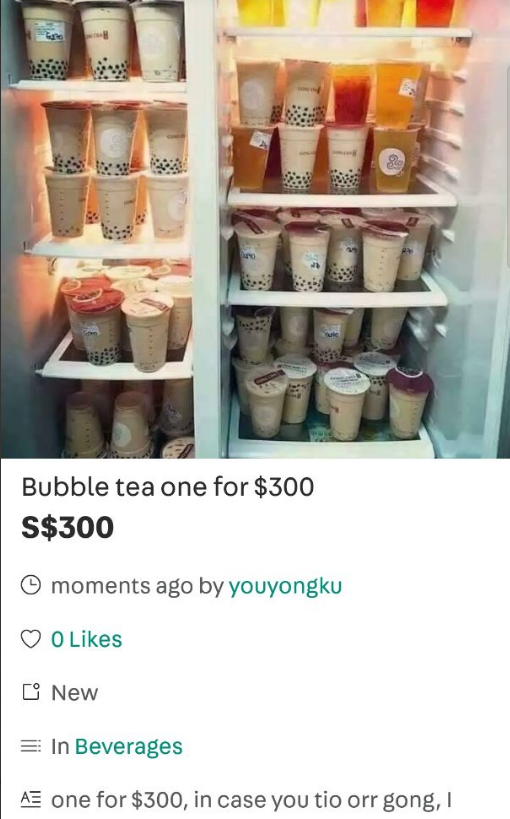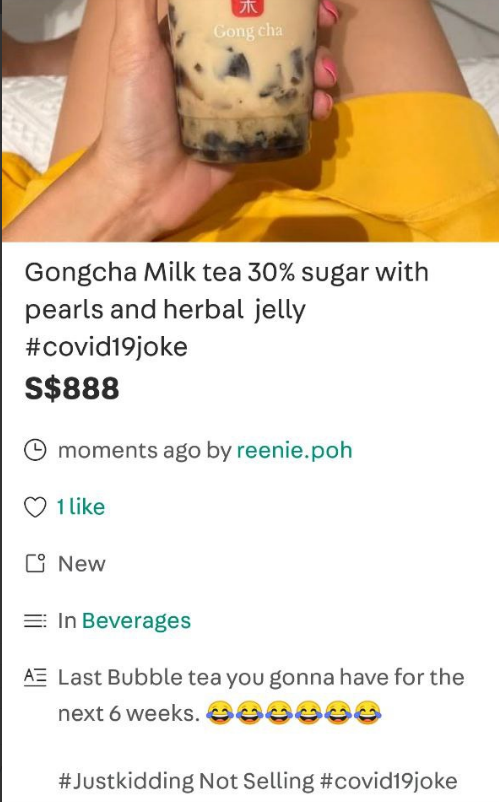 One person even sought to sell a pre-loved -- or perhaps, pre-sipped drink.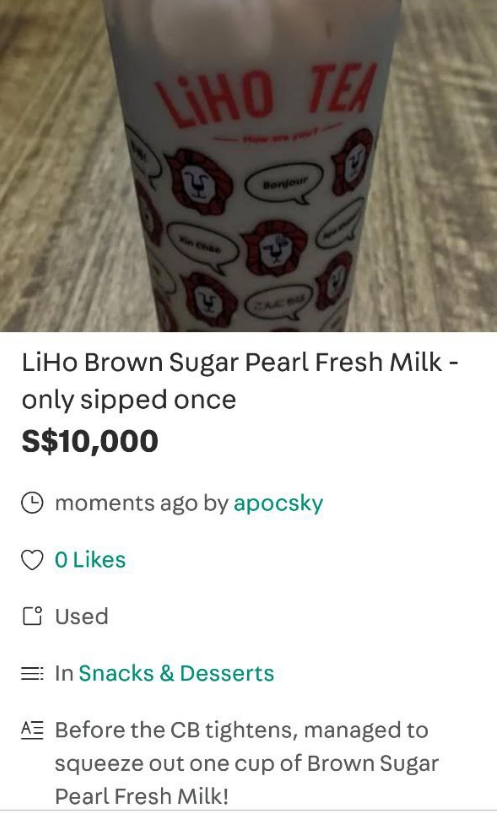 Besides bubble tea stores, confectionery and dessert stores will be closed until the end of the extended circuit breaker as well.
That includes popular donut chain Krispy Kreme, which one Carouseller took advantage of.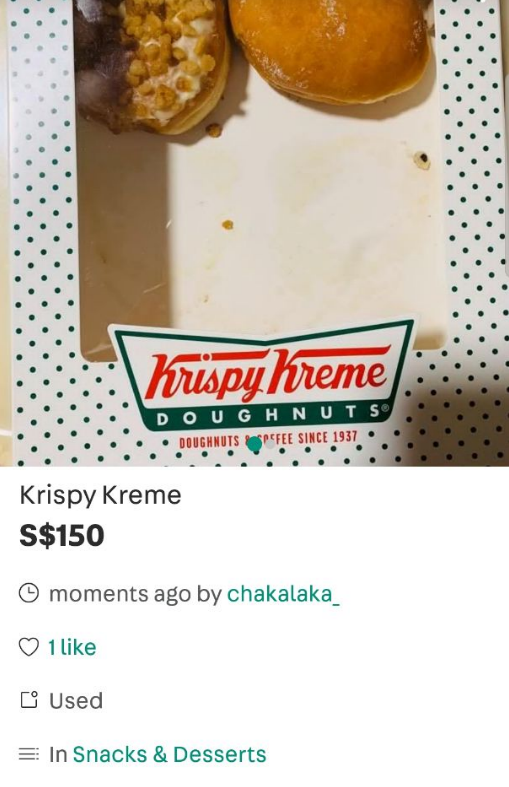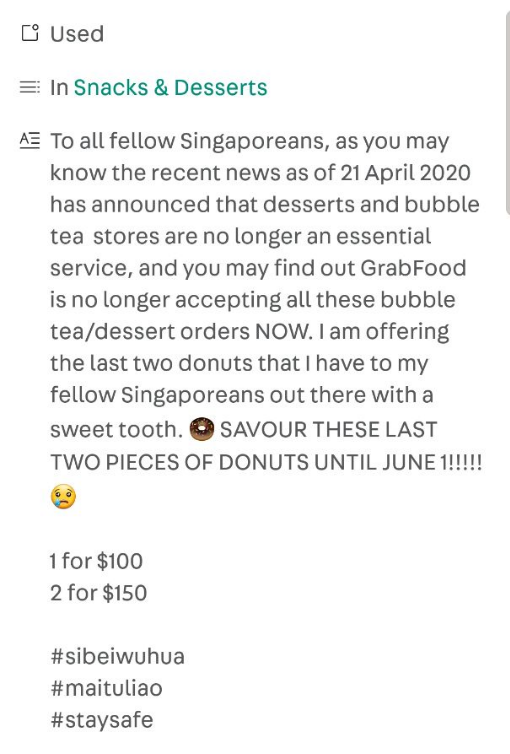 Desperate attempt to get bubble tea fix?
One user was clearly devastated by the closure of all bubble tea stores island-wide, and shared that they would pay for two cups of Koi bubble tea at S$20.
That's at least twice the price of an average large cup of bubble tea at the chain store.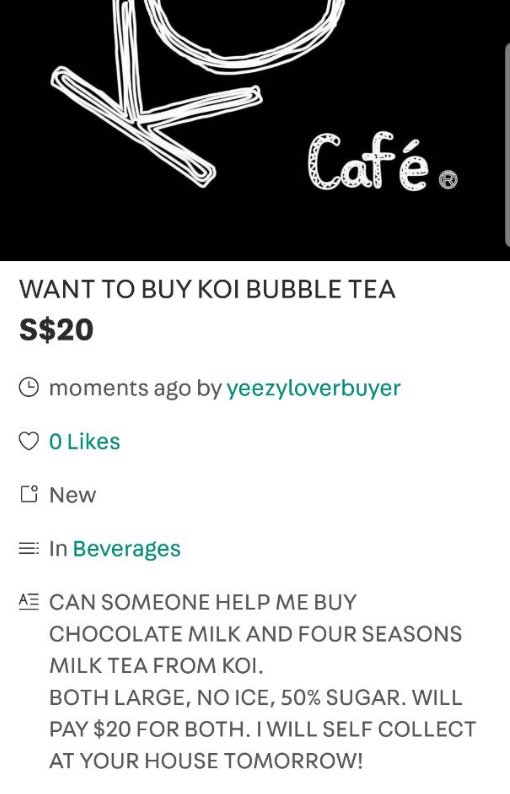 The same user also posted a similar listing for a McDonald's meal, after the closure of all McDonald's outlets was announced just few days ago on April 19.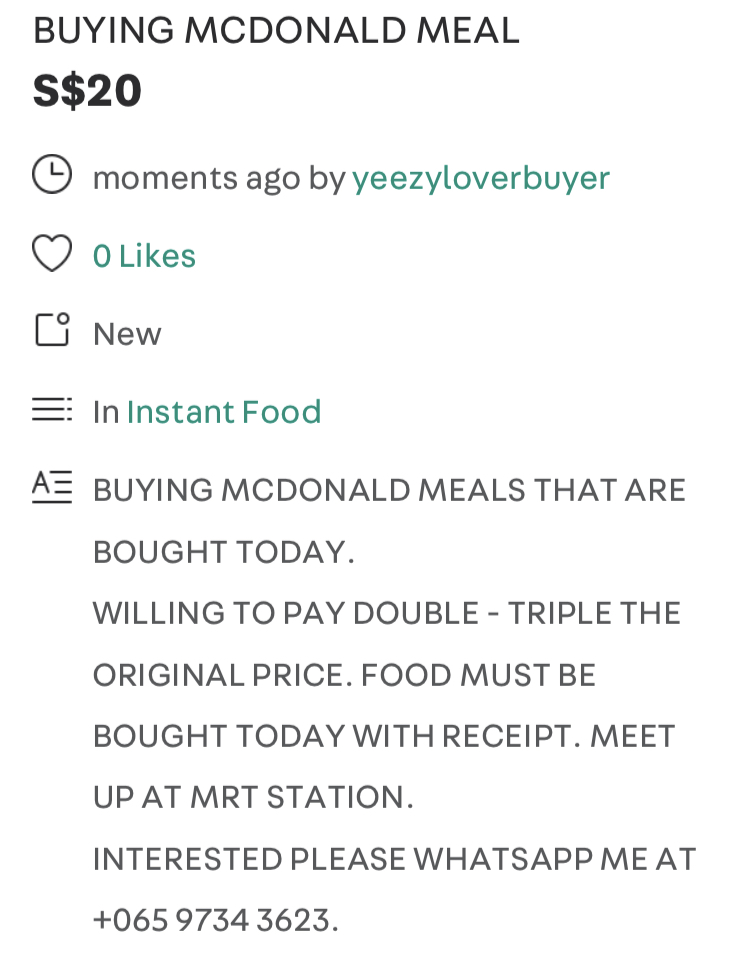 Double whammy.
Related stories:
Top image via Carousell
If you like what you read, follow us on Facebook, Instagram, Twitter and Telegram to get the latest updates.