Follow us on Telegram for the latest updates: https://t.me/mothershipsg
A major hullabaloo has exploded online as a Suria actress-turned-social media influencer has been accused of being a snitch that resulted in the official temporary stoppage of all home-based businesses that deliver physical goods in Singapore during this Covid-19 circuit breaker period.
The 30-year-old personality, Ateeqah Mazlan, has since been demonised on social media platforms, and her name ended up trending on Twitter in Singapore.
Home-based business owners woke up to rude shock
The events that transpired within the last three days occurred at breakneck speed.
Berita Harian first reported on Saturday, April 25 that food vendors were not supposed to operate from home during this circuit breaker period if it involved delivery services.
For now we definitely do not know the real outcome but this article was issued yesterday basically telling us that HDB do not allow food operation to continue from home. Thanks to her many got affected and unhappy because she started "raising" this issue .https://t.co/isT6HGusne pic.twitter.com/UN6cnN5Fr7

— åqil Ž💥 (@AqilZulaieff) April 25, 2020
If the owner has to leave the premises or have third-party services deliver the goods, HDB said the home-based businesses will have to cease operations.
There is a fine of S$1,000 for the first offence, and repeated offenders face higher fines if they are caught persisting with their activities.
New temporary rule means only non-physical goods could be produced
The implementation of the Covid-19 (Temporary Measures) Act 2020 has effectively resulted in online content creators who do not deliver a physical product to remain operational.
Many Malay-Muslim F&B businesses have been severely affected as a result, as many of them operate from home, and especially so, considering it is so close to the festive season.
Measure cut right into Ramadan bazaar vein
Home-based businesses engaged in F&B services have long been recognised as the lifeblood of the Malay-Muslim community in Singapore.
1/ A thread on the struggles & webs of Malay entrepreneurship (and the miserable tragedy of Ateeqah Mazlan).

Over the past few days, amidst a pandemic & lockdown, another storm struck S'pore's Malay & Muslim communities. Vulnerable livelihoods now face a new threat. pic.twitter.com/034dUU7nGJ

— 🍑🍇pantat kau🌻🌺 (@ikanselarkuning) April 26, 2020
So far, the Ramadan bazaars have already been cancelled due to the Covid-19 infection, putting an end to thousands of small businesses that thrive during this festive period, where a large proportion of sales and earnings are derived.
Specialised e-commerce platforms, such as GeylangBazaar.Online, were created in response to the physical closures, but they have also effectively become moot overnight.
With businesses shut down, courier services such as Lalamove are effectively stopped from acquiring new clients and customers.
Overall, it has been one thing leading to another.
What did Ateeqah Mazlan do?
Ateeqah, a former actress, posted a video on her Facebook page of herself making calls to the Singapore authorities and delving deep into the issue to answer definitively if home-based businesses were allowed to function.
By the end of her video, which appeared to have come out on the weekend, she managed to ascertain that home-based businesses were not allowed to continue operating.
She then urged others who were concerned to call the authorities if they need further confirmation.
The video has since been taken down, but duplicates exist online:
However, it is not exactly clear if her video was the actual cause of the authorities stepping in to issue the official take on things, or it so happened that her video started making the rounds before the announcement from the government, and she inadvertently ended up looking like she caused the confirmation to come to pass.
As a result of the backlash online, Ateeqah took down her Facebook and Instagram pages, but defended herself on Twitter.
FITNAH. You guys can point out the time stamp of my "viral video" where I "pauto" to HDB? 🤔 like clear cut I pauto. @Pengkritique u boleh point out since u dah buat article tu?

— Ateeqah Mazlan (@eeqanoemi) April 25, 2020
What is clear though is that the narrative that Ateeqah was the ultimate snitch has been crystallised on Twitter.
https://twitter.com/DILLAFAFILLA/status/1253910413688766466
---
You better run lahh, woman. Because a lot of home based business owners are super mad at you because you closed their form of livelihood. Especially, during this tough time. You are officially cancelled, Ateeqah Mazlan. There is no way you can bounce back from there.

— ↭ ɹǝqɯǝɔǝp♕ɐʇuıɔ ↭ (@SynntaClaus) April 24, 2020
---
https://twitter.com/DidiiDiyanah/status/1253899057388380160
---
@eeqanoemi You caused alot of ppl who are struggling to survive this Pandemic, lose their only source of income. All because you had to stick your nose where it DOES NOT BELONG.

How blackhearted can someone be to do this in the month of Ramadhan?! #ateeqahmazlan pic.twitter.com/uQM8wvWIzR

— T H E R E I N Z E E (@thereinzee) April 24, 2020
---
https://twitter.com/an1y0/status/1253889719525445632
Ateeqah explains herself live on Facebook
In a short segment on a live chat with reporter and personality Sujimy Mohamad, Ateeqah apologised and explained herself, as well as recounted the toll the brouhaha has caused her and her family.
Some 43,500 people tuned in to watch the part where she spoke.
The show took place on Monday night, April 27.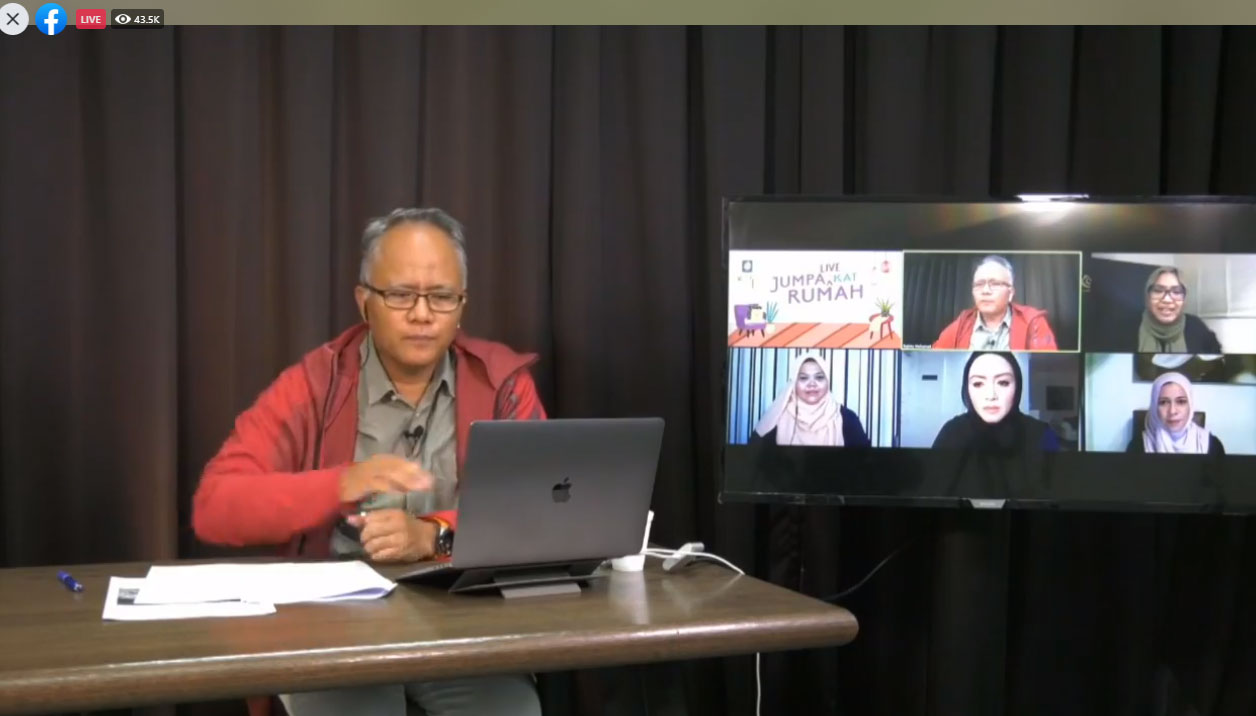 You can read the full transcript of Ateeqah's live interview with Sujimy here.
What is being done now?
A petition, with 65,000 signatures and counting, was set up to appeal to HDB to allow small home-based businesses to continue during the circuit breaker.
Farid Khan, the president of the Singapore Malay Chamber of Commerce and Industry and a former presidential candidate, said the organisation would be looking into the matter to "find an amicable solution without compromising social distancing procedures".
Senior Parliamentary Secretary for Social and Family Development Faishal Ibrahim said on Facebook on April 27 that home-based business owners can apply for a Temporary Relief Fund grant for a one-time cash payment of S$500.
If you like what you read, follow us on Facebook, Instagram, Twitter and Telegram to get the latest updates.