Non-profit arts organisation, Voices of Singapore (VOS), has dropped a track featuring a virtual choir perform Singapore's all-time favourite National Day song "Home".
The video was released on the evening of April 14.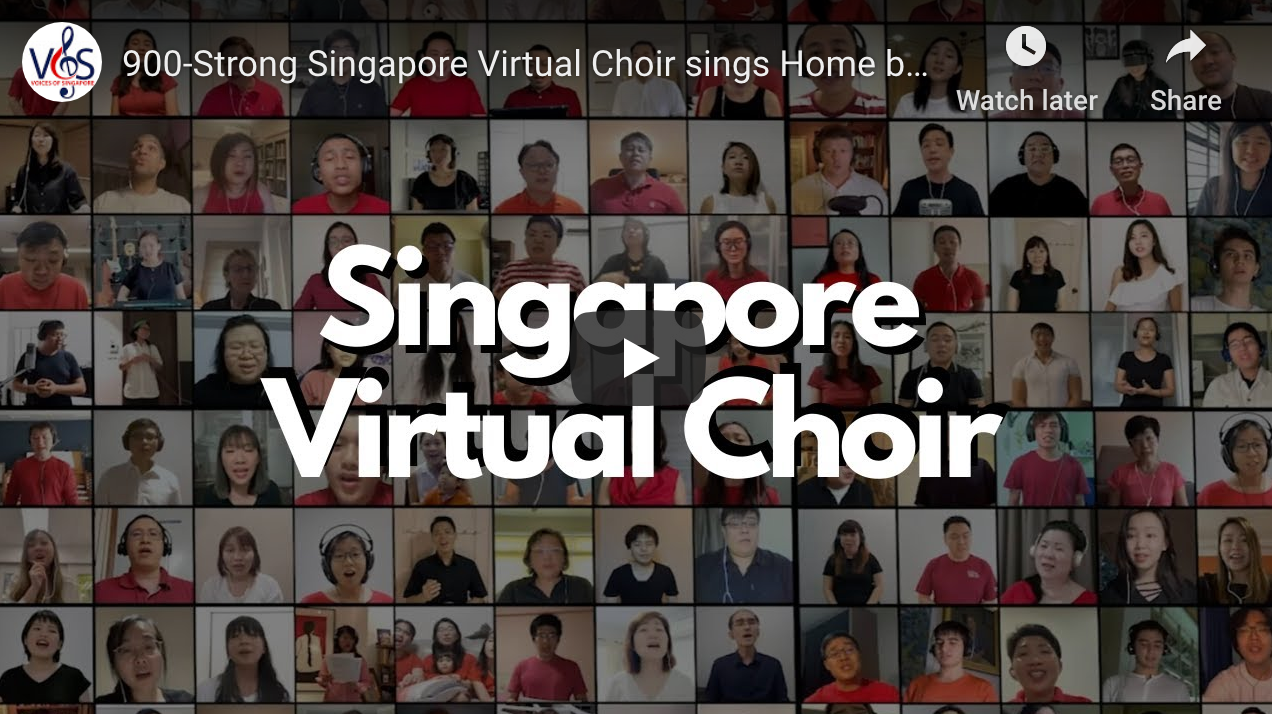 Which sounds pretty impressive.
What's equally, if not more, impressive is the amount of effort dedicated to making this first-ever Singapore virtual choir possible.
Gathering 900 Singaporeans across 26 countries, aged between five and 80, to pull off this performance is definitely not an easy feat.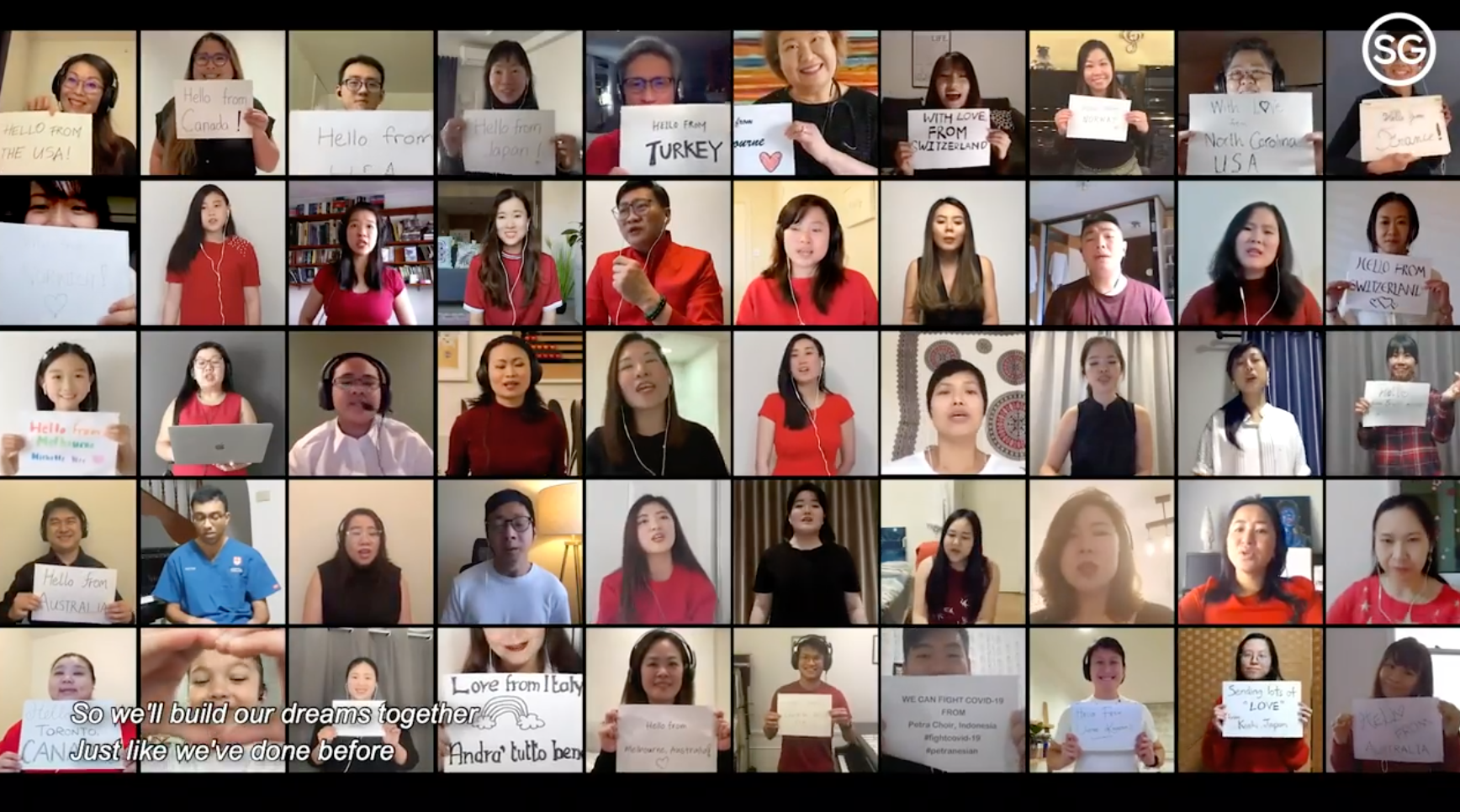 "We believe music has the power to bring us together"
Speaking to Mothership, Mervyn Ye, VOS programme manager, said that the team was motivated to embark on a virtual choir project after hearing stories of some Singaporeans being trapped overseas due to the travel restrictions. Some of them others were under Stay-Home Notice (SHN) before the start of the circuit breaker period.
While these precautions are important to curb the spread of Covid-19, these Singaporeans were also deprived of social support as they were apart from their loved ones.
"At that time we had a choir member who was on SHN, and we realised that, depending on the person's situation, it can take quite an emotional toll on someone," Ye shared.
And that inspired Ye and Darius Lim, the Artistic Director of VOS, to "do something to show that music can unite us all and give us hope even in these circumstances".
"We believe that music has the power to bring us together," Ye said.
A glimpse into the preparation work needed for this project
Ye said that the team started off with a simple online registration form.
The open call subsequently gained momentum online as people started to share the form with their friends.
Here's how the open call poster looks: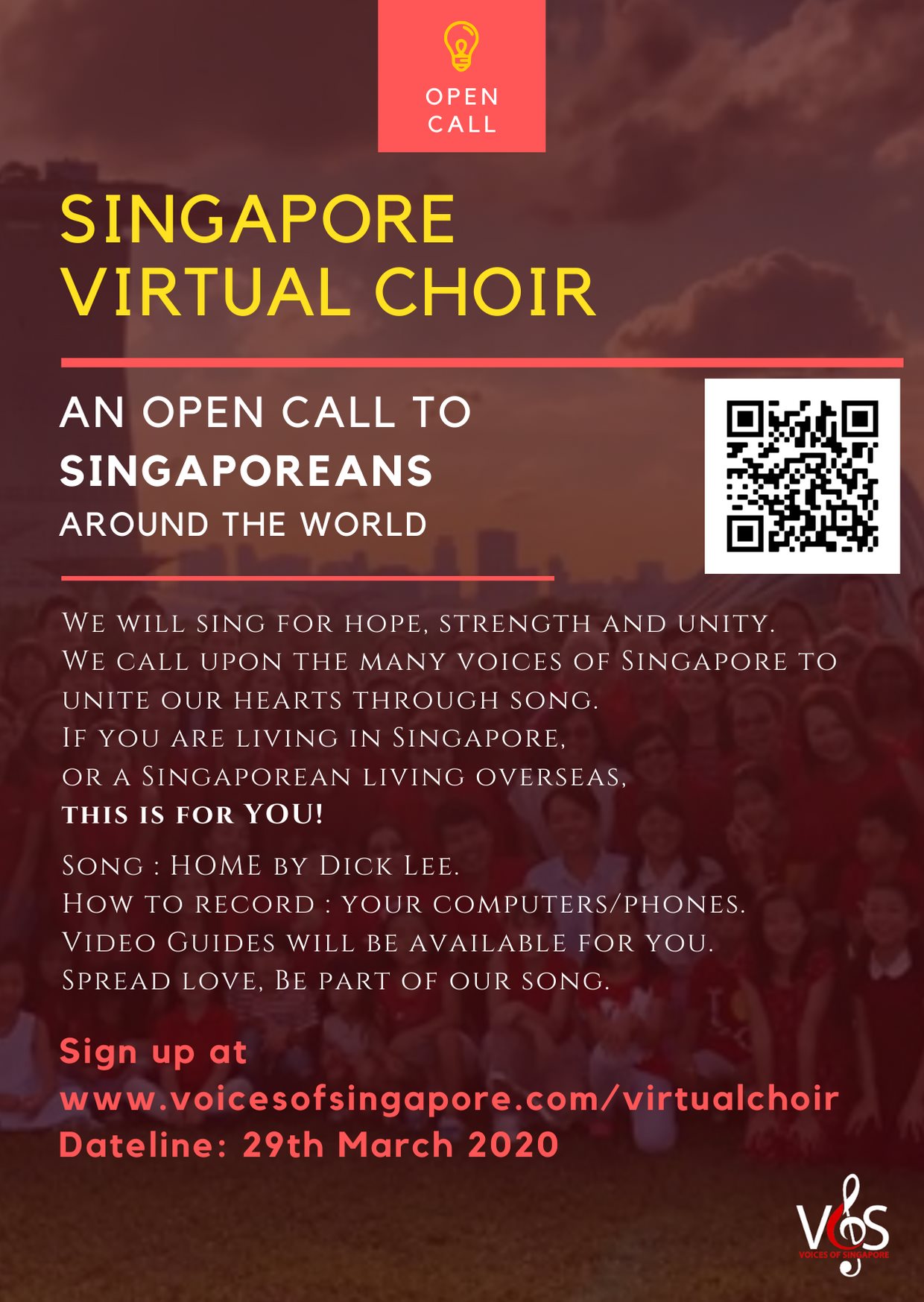 "It seems like people really understood the reason behind why we were doing it. It went beyond just doing something for fun, and people started sharing it with their friends overseas, with everyone who they knew wanted to sing," Ye recalled.
"When I realised people really 'got it' was when my choir mates from JC whom I haven't talked with were sharing the poster we did with me, not realizing I was part of the organising team," he added.
Ye and Lim eventually roped in George Leong, a veteran music producer from Pink Noise, and William Loh from Createurs Productions to help lead the music and video production work as more participants signed up for this project.
The team created videos containing tutorials and clear instructions for interested participants to follow and record themselves singing.
Fronting the camera for these videos is Lim, who also did the choral arrangement of this version of "Home".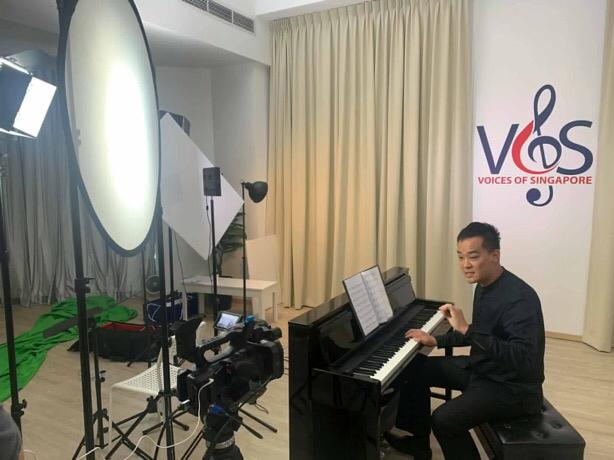 These tutorial videos were made available on VOS website, and the video submission deadline given to the participants was April 8.
That left the team with about five days to piece all the video clips from these 900 Singaporeans before the final product premiered on April 14 night.
Five days with little or no sleep
"The five days were just sleepless nights listening to the 900 people, video team syncing up the videos, the audio engineer syncing everything up and working on the mix, doing noise reduction processing, etc" Ye described.
It's nearly 'mission impossible', if not for the superb teamwork and dedication from the team of 20.
Just look at this project working file, with each line of colour representing an audio clip: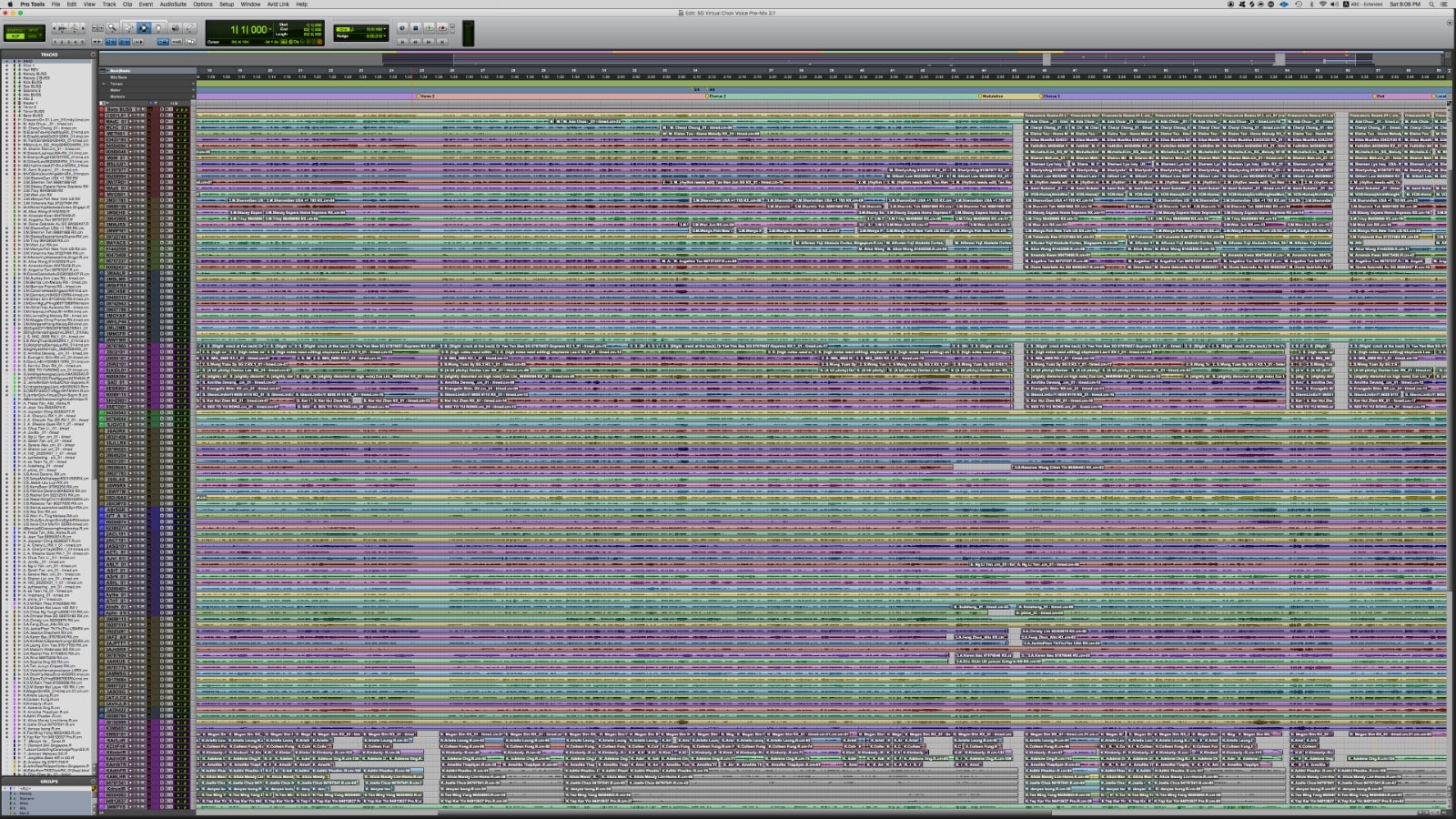 Very intense.
Lim, who shared the photo of the working file, said that the Singapore Virtual Choir has demonstrated the resilience that Singapore has.
He also thanked the team for pulling this off in such a short time:
"I couldn't have been more grateful to our fantastic team of music producers, video editors and the staff at Voices of Singapore led by William, George, and Mervyn that have brought this together. 20 people working on this for 5 days with little sleep!

So many times we watched the videos and teared, not in sadness, but because we were so moved by the extraordinary love, energy and support of Singaporeans around the world. It pushed us on to a level we never dreamed possible - all in just 5 days!"
Truly passion made possible.
If haven't heard this 900-strong virtual choir sing, you can listen to the video that is uploaded on VOS's YouTube or Facebook.
Top photo via screenshot of VOS video and courtesy of Mervyn Ye
If you like what you read, follow us on Facebook, Instagram, Twitter and Telegram to get the latest updates.