Frontline medical workers are one of the groups working the hardest during the Covid-19 outbreak.
However, individual effort is equally, if not more important when it comes to curbing the spread of the virus.
Message to Singaporeans
A photo of Tan Tock Seng Hospital nurses with a hard-hitting message went viral recently.
The photo showed nurses in medical garb and donning masks, each holding a piece of paper which combined to read, "We'll stay here for you, please stay home for us."
Through this message, the nurses urged Singaporeans to stay home instead of exposing themselves to the virus outdoors, and that in spite of everything, frontline workers will remain steadfast in their roles.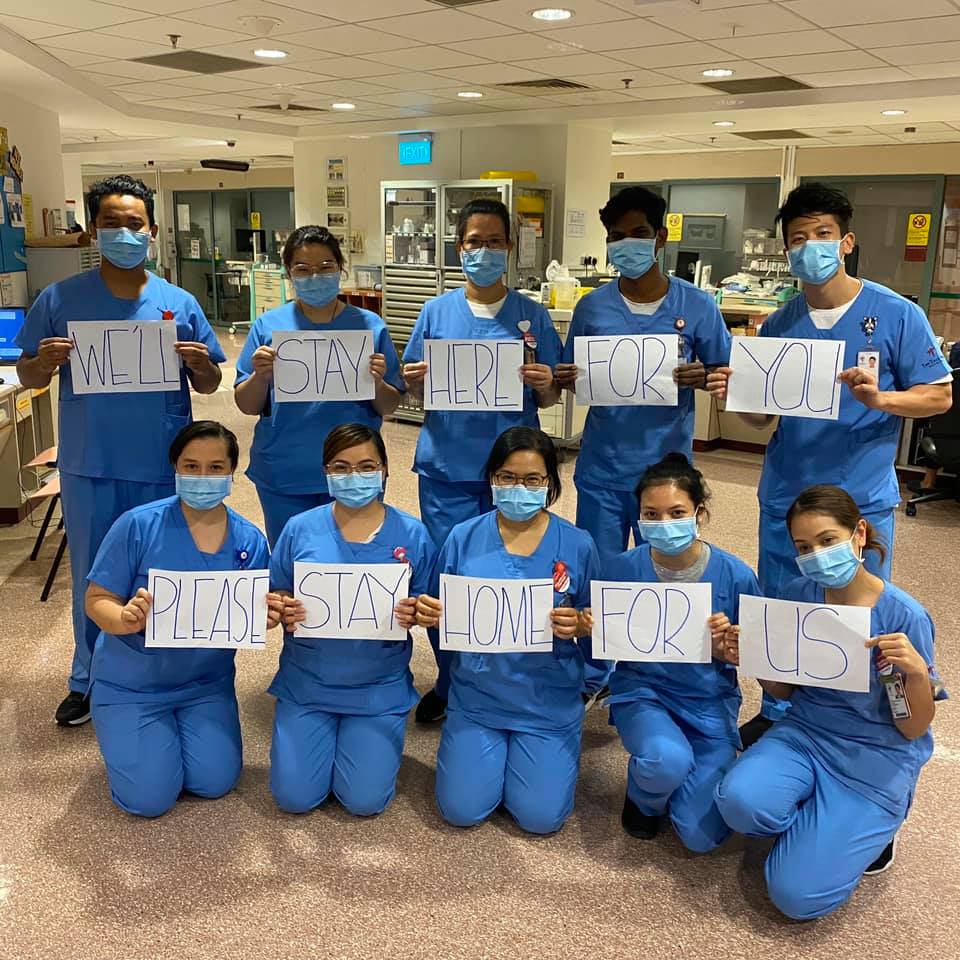 Photo from Eriyana Subadi / FB
The photo was posted by one Eriyana Subadi, and has garnered over 4,200 shares within two days.
Subadi stated that one key takeaway from the global pandemic was that medical supplies are not infinite.
The worldwide crisis has seen shortages in personal protective equipment, especially in China where hospitals and mask-manufacturing factories have been built in a matter of days to cope with demand.
Subandi added that "prevention is better than cure", and asked everyone to rally together and not take things for granted.
You can view her full post here.
Top photo from Eriyana Subadi / FB
If you like what you read, follow us on Facebook, Instagram, Twitter and Telegram to get the latest updates.