Follow us on Telegram for the latest updates: https://t.me/mothershipsg
The math curriculum in Singapore is notoriously difficult.
On Feb. 25, a Primary 1 question started circulating online.
It was uploaded to Facebook by one Siying Tan, whose niece had encountered it.
Here it is: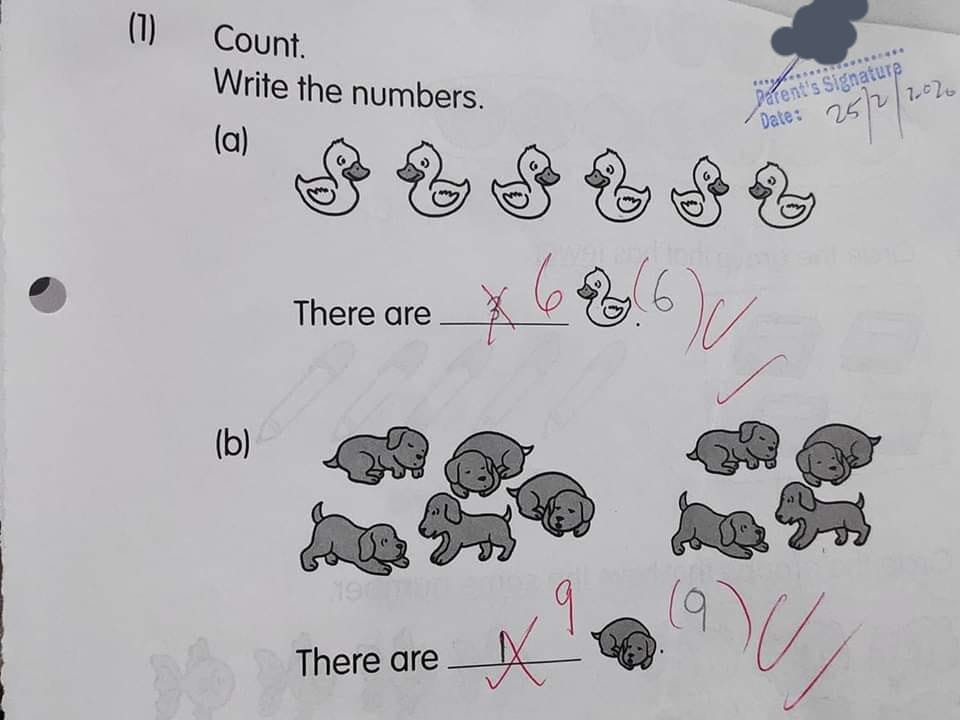 Instead of counting the total number of dogs and ducks, the student had only counted the animals that looked exactly like the one in the question.
She was marked wrong.
Tan's post has since gathered over 1,000 shares and about 250 comments.
While the question isn't difficult per se, it has sparked some discussion on the merits of creativity, especially in the context of Singapore's rigorous education system.
Out of the box
Tan personally thinks that her niece is a creative girl who offers a different perspective.
"Yes, most of you may think that my niece doesn't know how to count, but the fact is that she is a creative girl! (at least in my opinion!) ??

I am so surprised that this little girl sees things from a different point of view! ??"
She believes that children nowadays are similarly creative.
Nonetheless, Tan adds, a "traditional approach" is still needed, although a child's creativity should not be stifled when it comes to such situations.
Flurry of opinions
They were plenty of differing opinions in response to the post.
Perhaps one of the most prominent sentiments is that the Primary 1 student was right.
Some also felt that the question was too vague.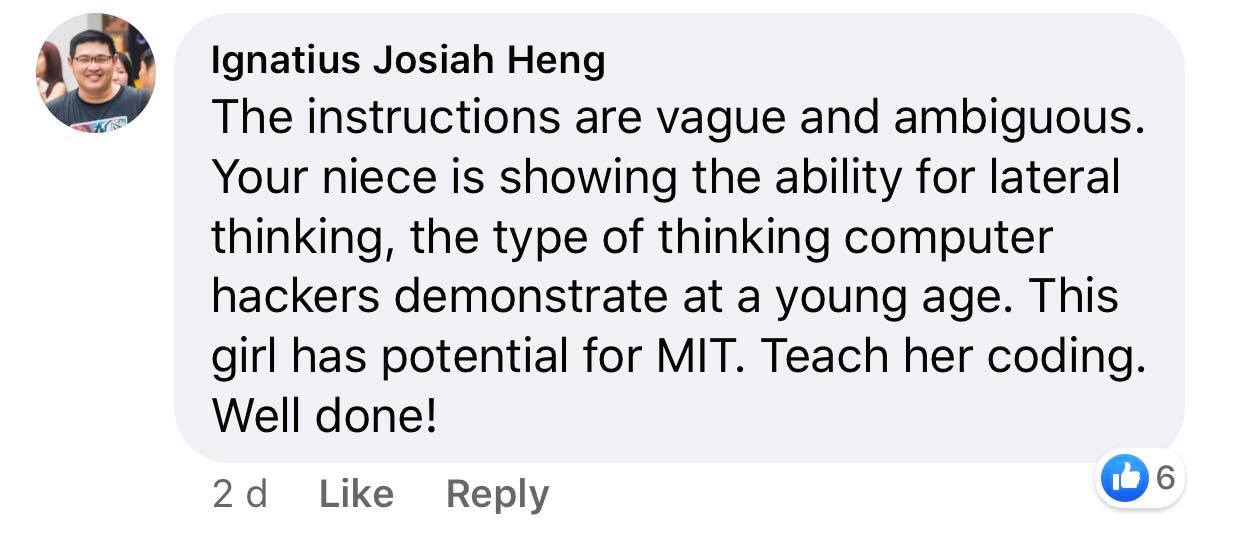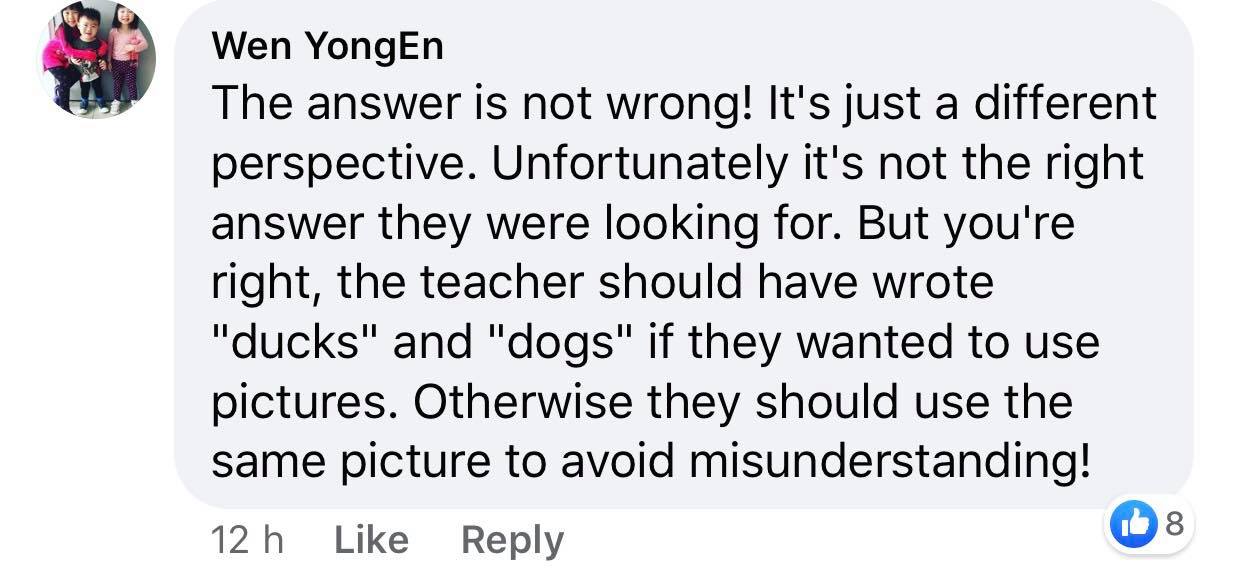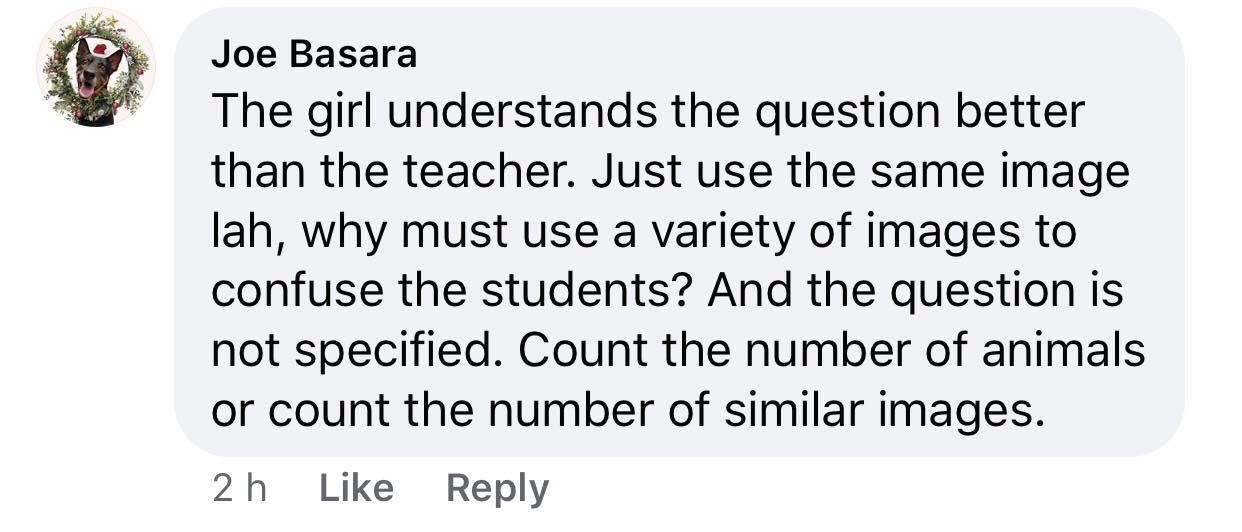 Others, however, felt that the creativity was not the point.
A few commenters even thought that the answer does not construe creativity on the student's part.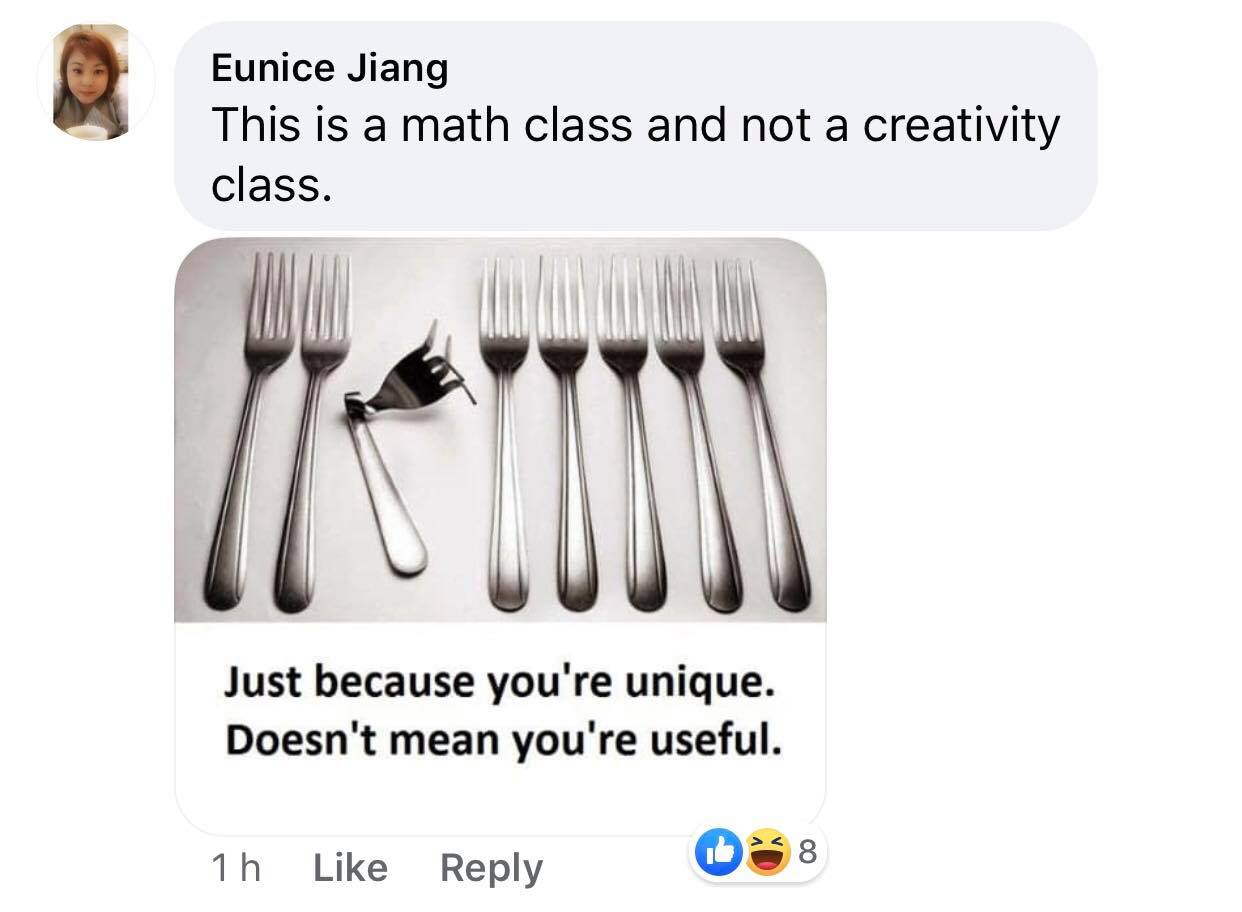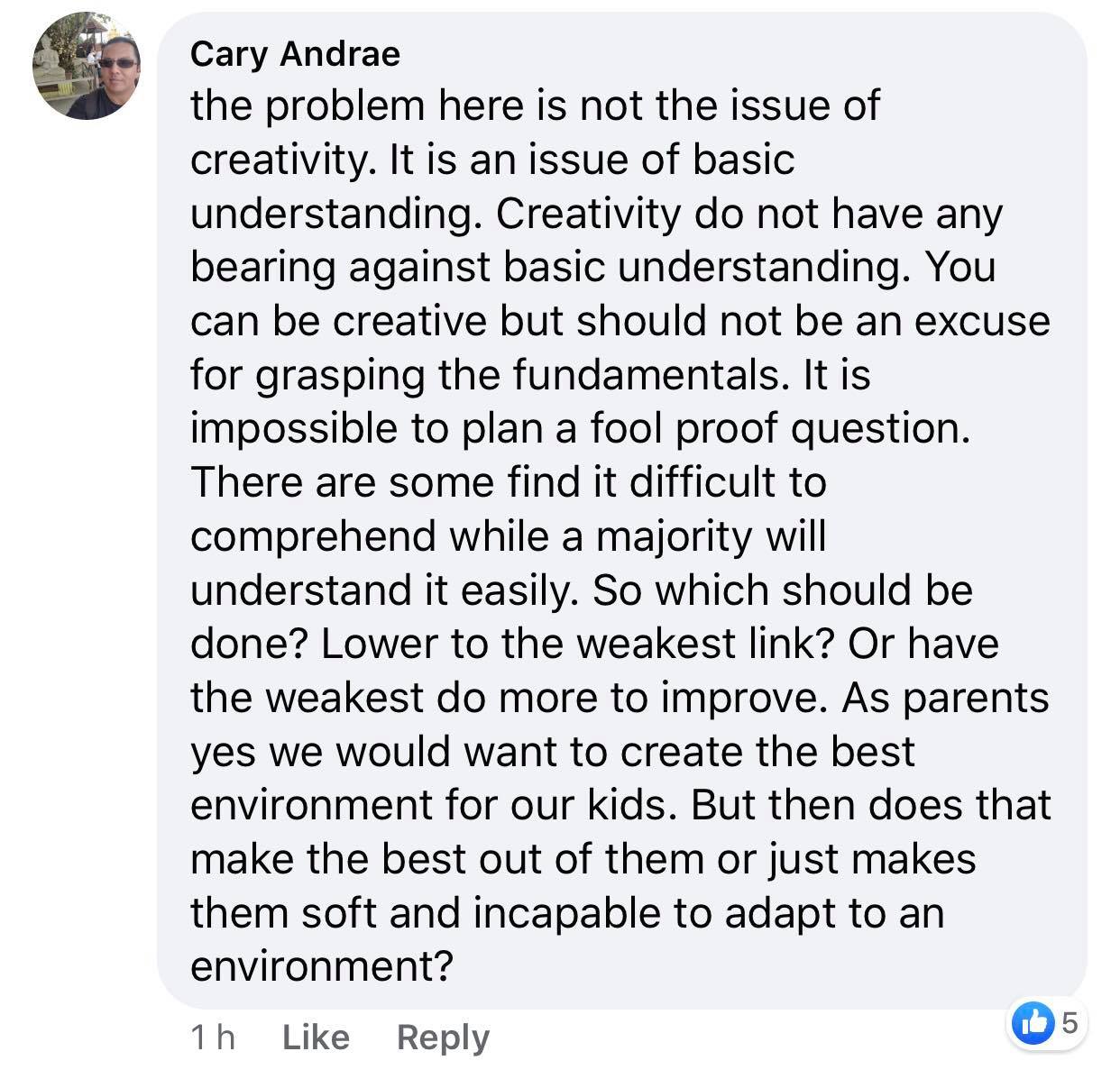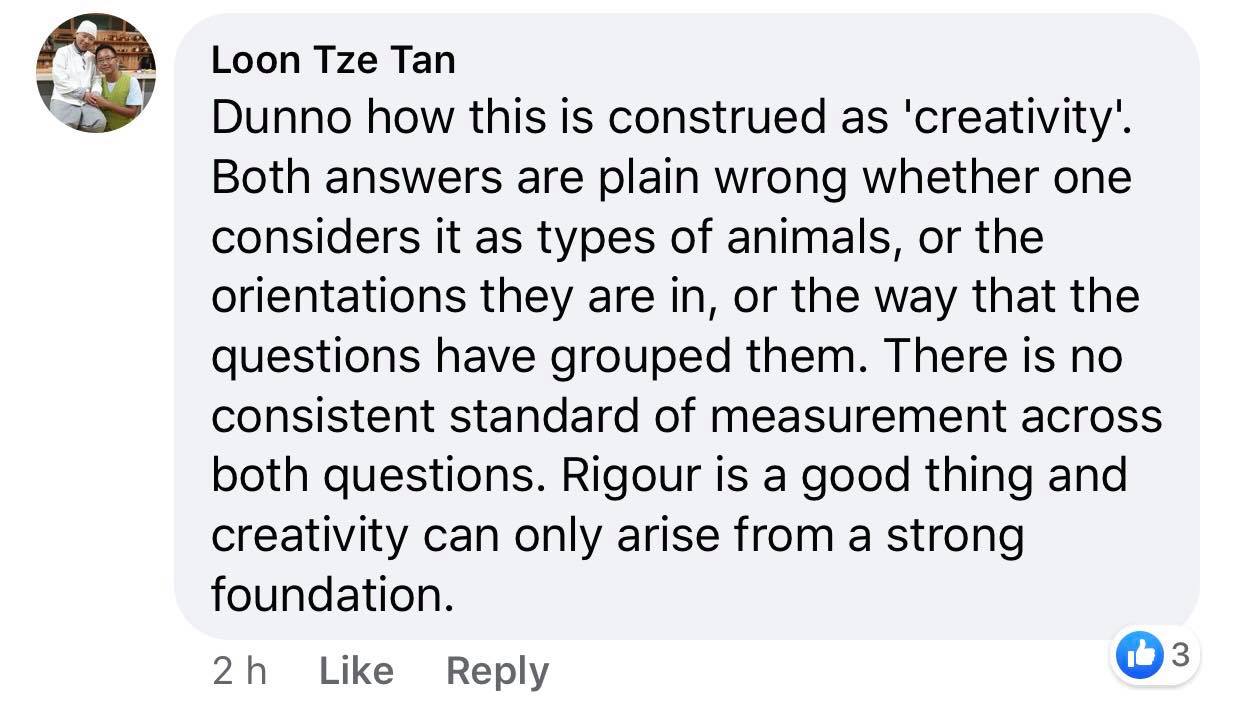 Creativity comes after basics?
At least two readers gave their take on whether "creativity" should be applied in such a situation.
Essentially, both commenters felt that there is a certain time for creativity.
For them, creativity can only happen when one knows the basics of the subjects, or when one already possesses logic and reasoning skills.
Otherwise, encouraging the trait can cause certain problems down the road.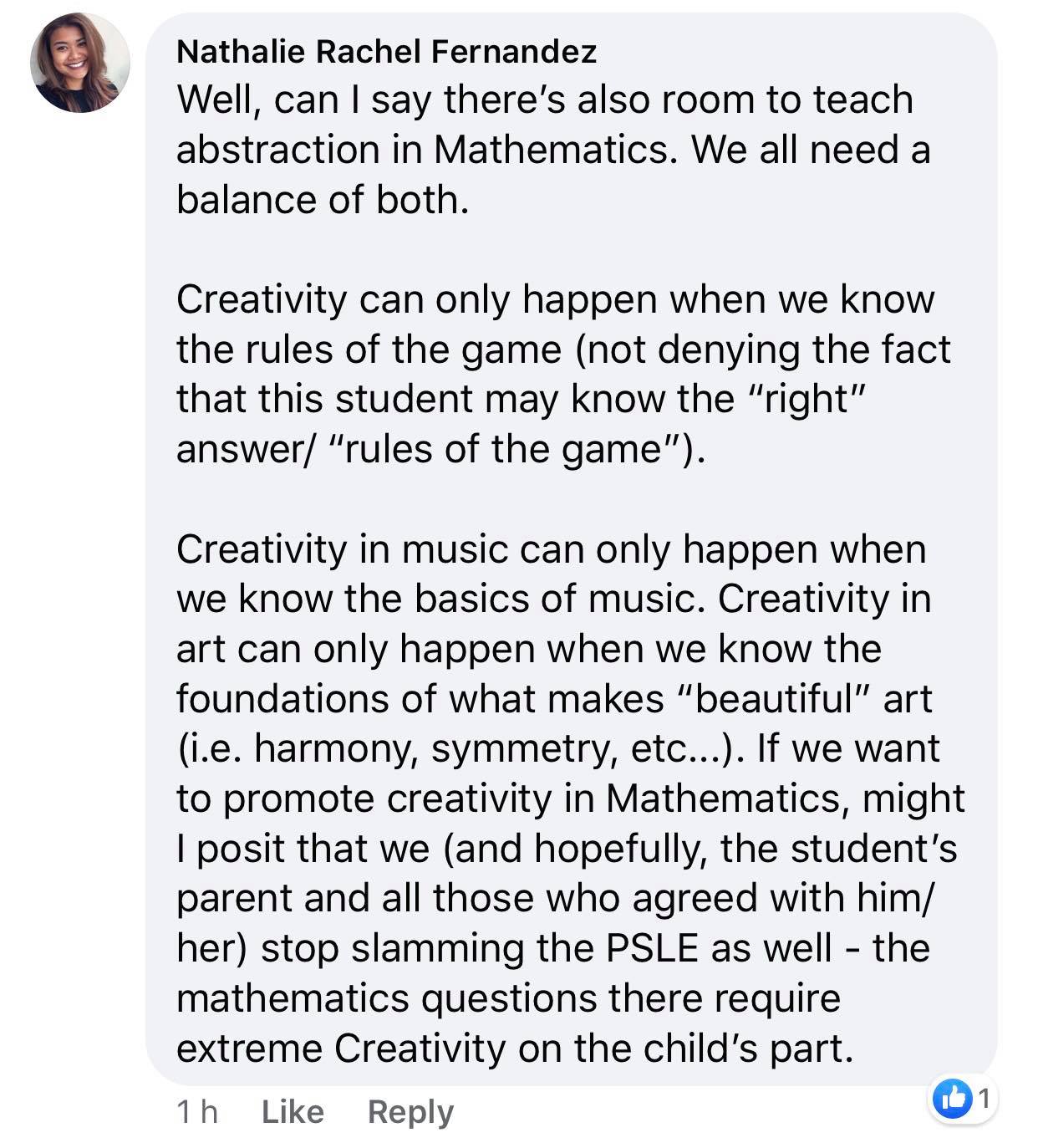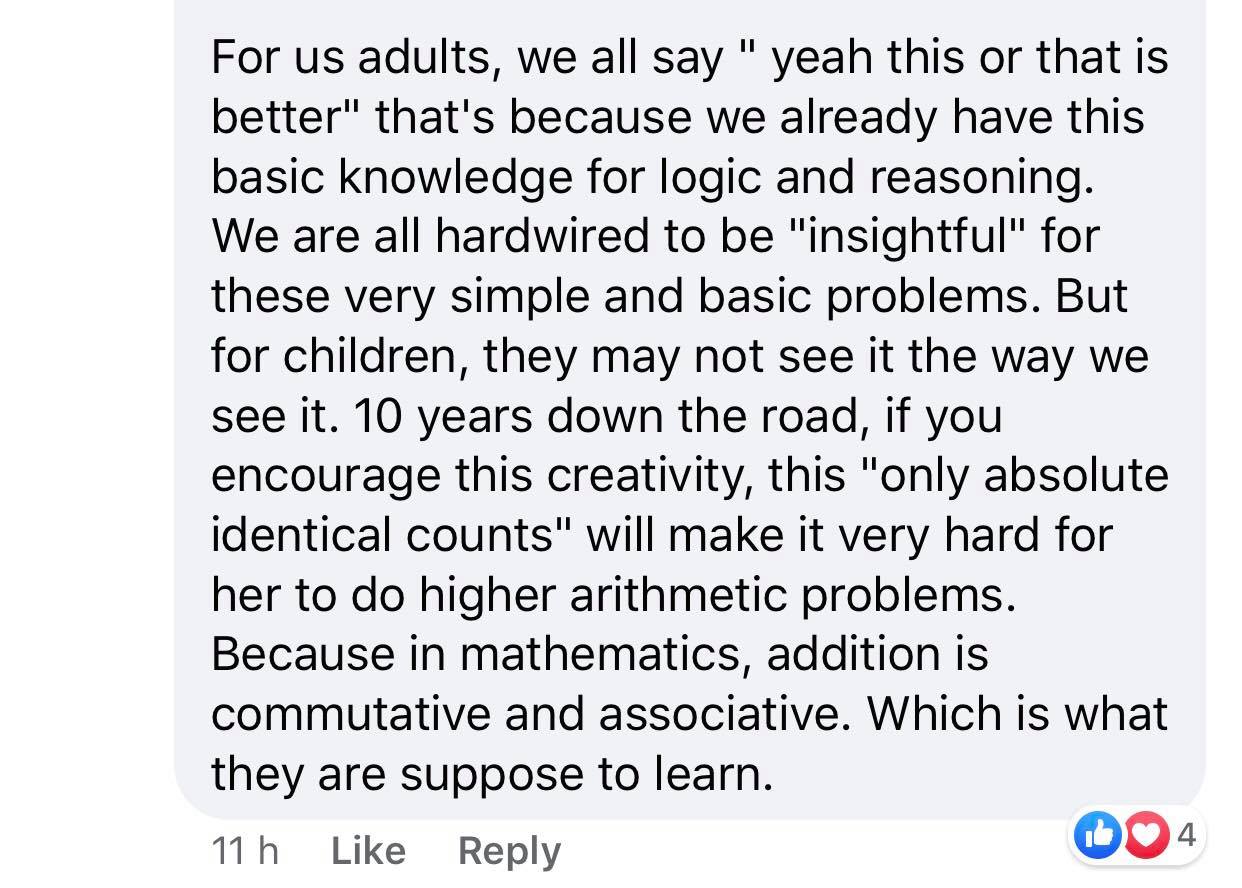 Amidst all the comments, Tan has updated to thank everyone for their feedback.
She adds that it is apparently a common issue in schools, and that her niece has learned why she was marked wrong.
Furthermore, Tan has learned that exam questions are vetted multiple rounds before reaching the students, although she still wishes that instructions can be clearer.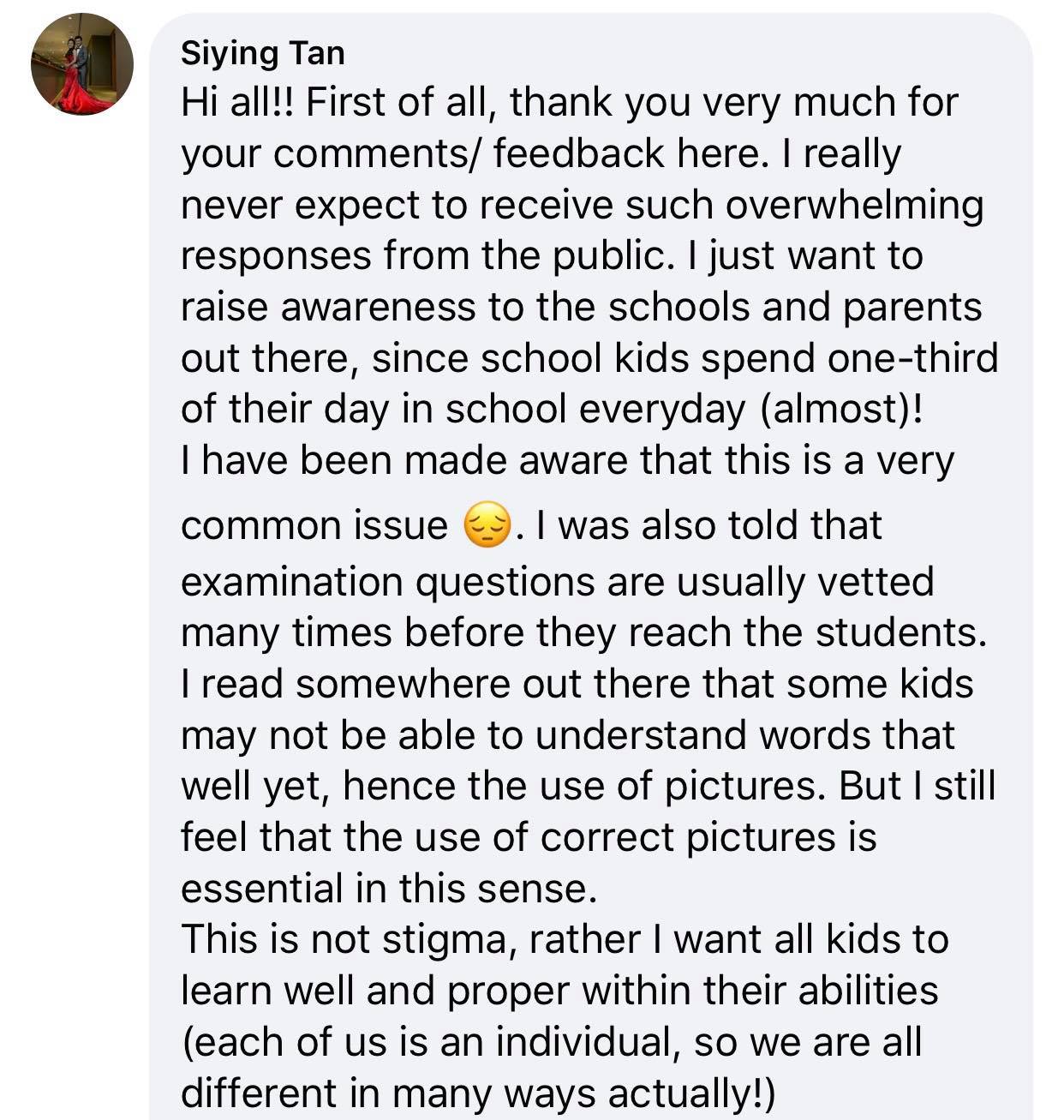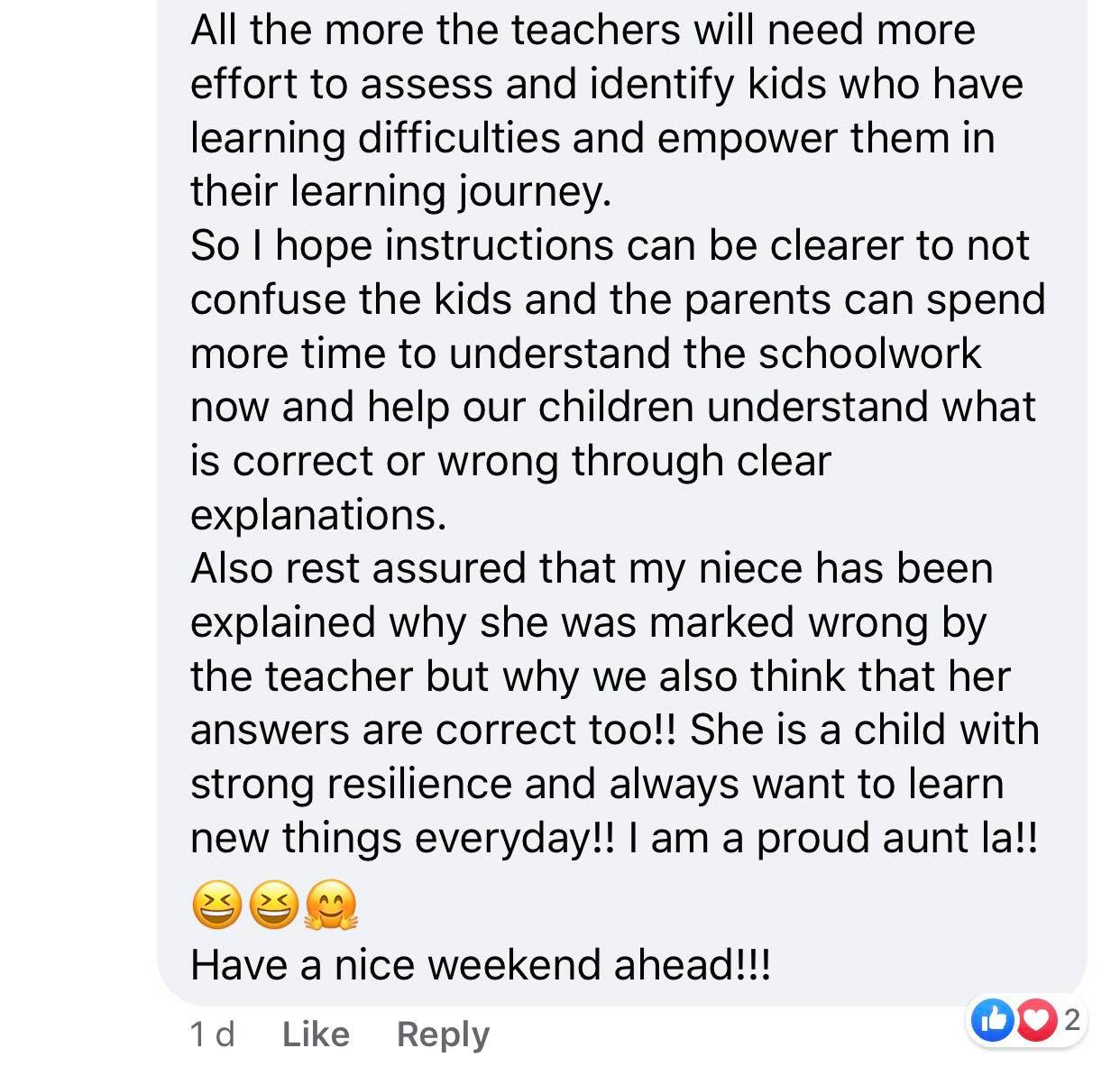 You can read the original post here:
Top image via Siying Wang on Facebook
If you like what you read, follow us on Facebook, Instagram, Twitter and Telegram to get the latest updates.