Otters have once again been making their way around town and garnering much attention.
As usual.
Supporting healthcare workers?
One family was recently spotted ambling around outside Tan Tock Seng Hospital (TTSH).
A photo of the furry critters was posted on Mar. 12 to Facebook page Ttsh Nursing, an unofficial page dedicated to the hospital's healthcare workers.
Here's a better look at the curious creatures, who appear to be on the road leading to the Accident & Emergency department.
It is uncertain how exactly they found their way there, considering there are no water bodies nearby.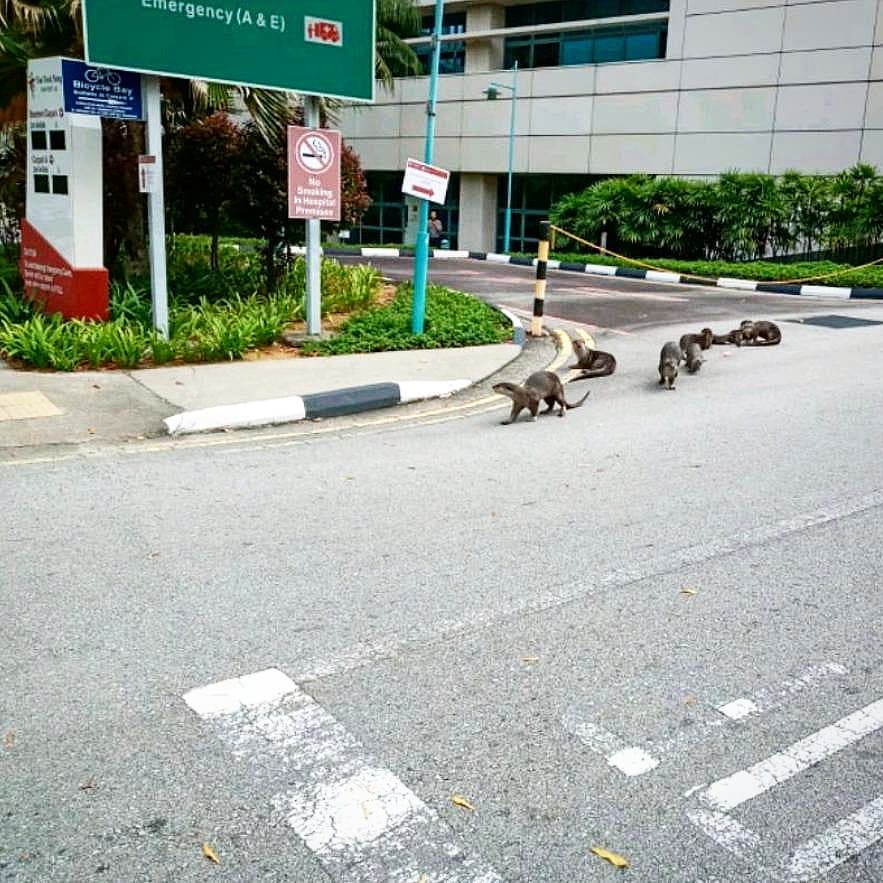 Perhaps they're paying a visit to show their support for frontline workers too?
Otters previously spotted at condo
This isn't the first time otters have been spotted out of their natural habitat and in urban areas.
A family at least six otters were seen frolicking and swimming in the swimming pool of a condominium, Park Infinia, which is located near Newton and Newton.
The otters played in the water and feasted on the koi fish from the condo's pond.
Considering the location of TTSH, the family that visited the hospital could be the same as the one who turned up at the condo.
Hope the otter family at TTSH managed to brighten up the day of the frontline workers hard at work there!
Top photo from Ttsh Nursing / FB
If you like what you read, follow us on Facebook, Instagram, Twitter and Telegram to get the latest updates.