I'm the last person to visit a condo showroom. It's not that I am currently looking to buy a home anyway, so why would I go to one?
Even if I had to go, it'd probably be for a completely ridiculous reason, such as attempting to spend a night in a showroom.
And that's exactly what I did.
I had heard several things about OLA, an executive condominium built in the heart of Sengkang, prior to my visit.
Since it was supposed to be modelled after how the condo life is like, it seemed like a good venue for me to attempt the challenge.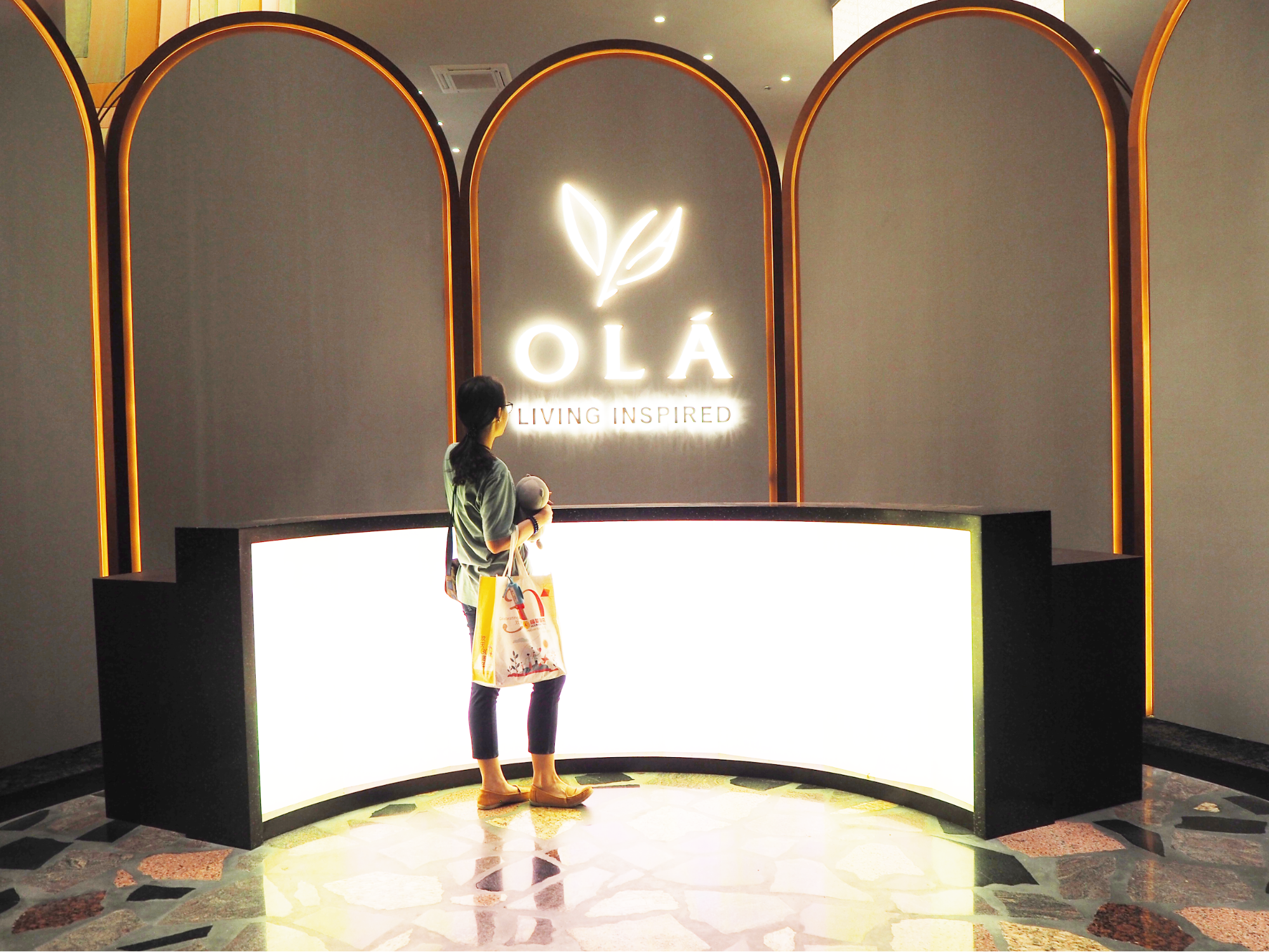 It was about 10 pm when I walked into the showroom. A huge, mesmerising chandelier greeted me as I stepped in: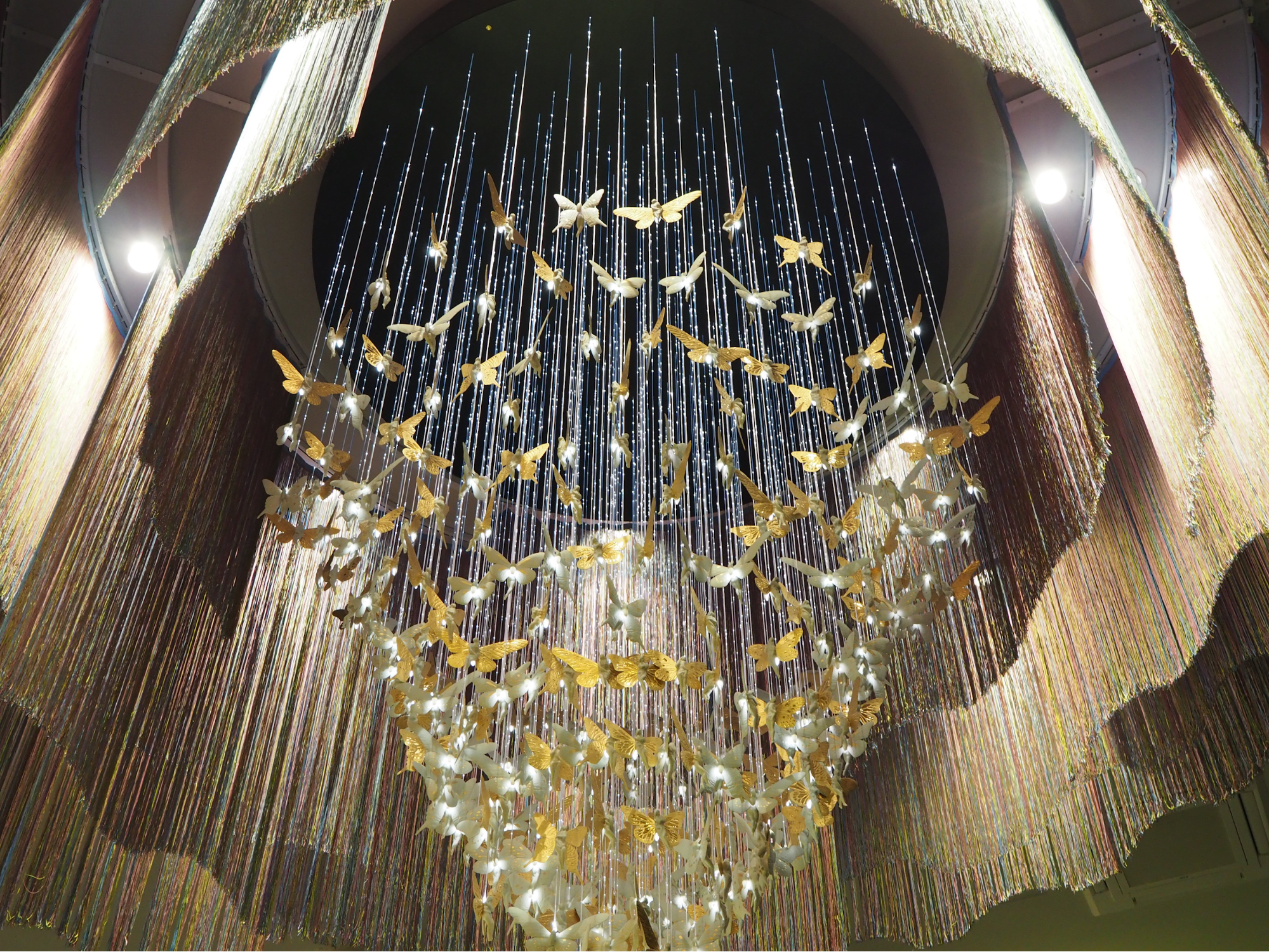 Made with over 200 fairies, the chandelier was handcrafted by Spanish porcelain maker Lladro, which OLA has partnered with to become Singapore's first branded executive condominium.
Putting my things away, I then proceeded to do the one thing most people would do when they reach home - look for somewhere to charge my phone.
I stumbled upon the Lladro castle gallery, made with little sculptures that were almost life-like in their depiction of happy families and individuals. They were incredibly gorgeous to look at.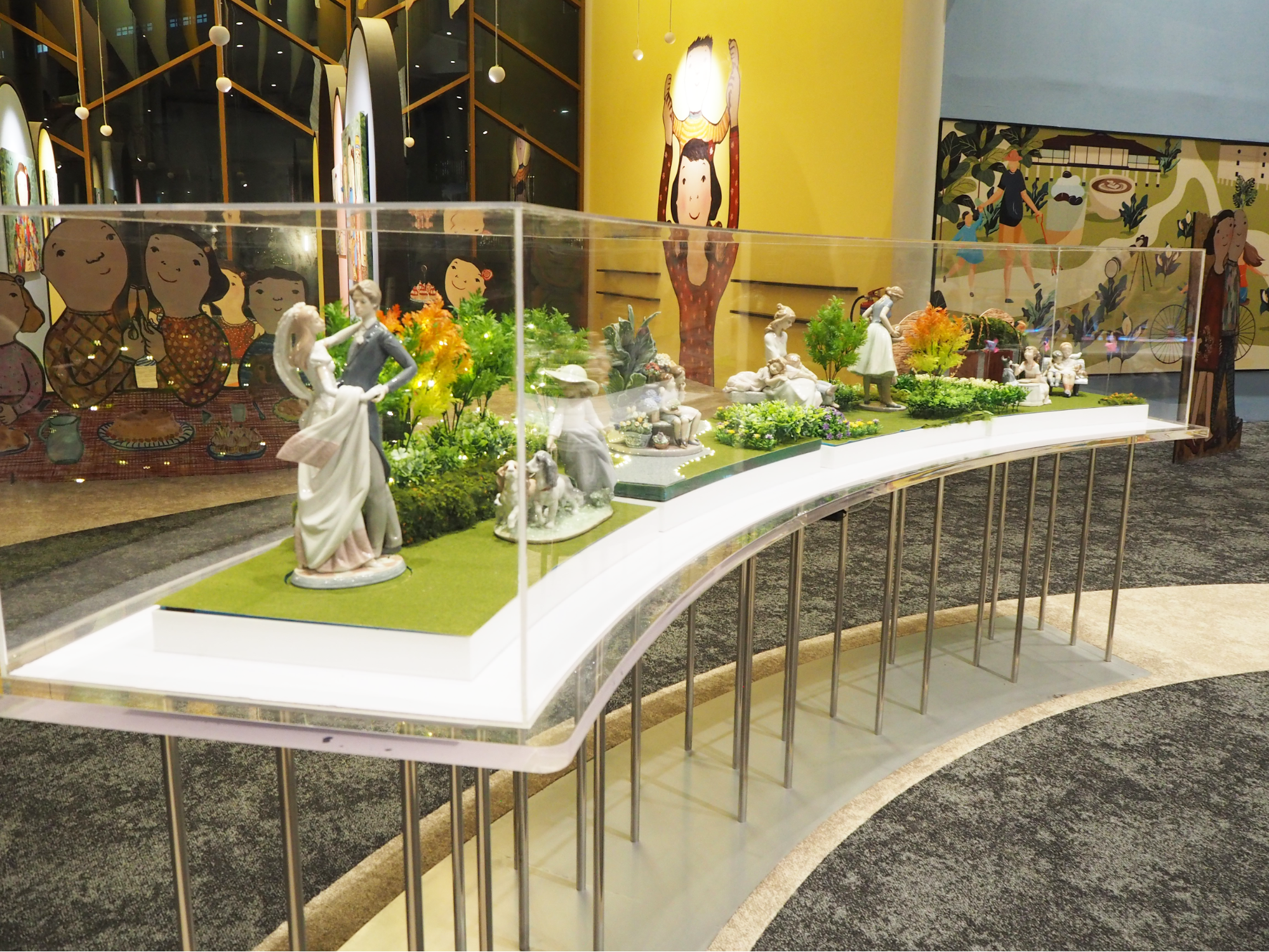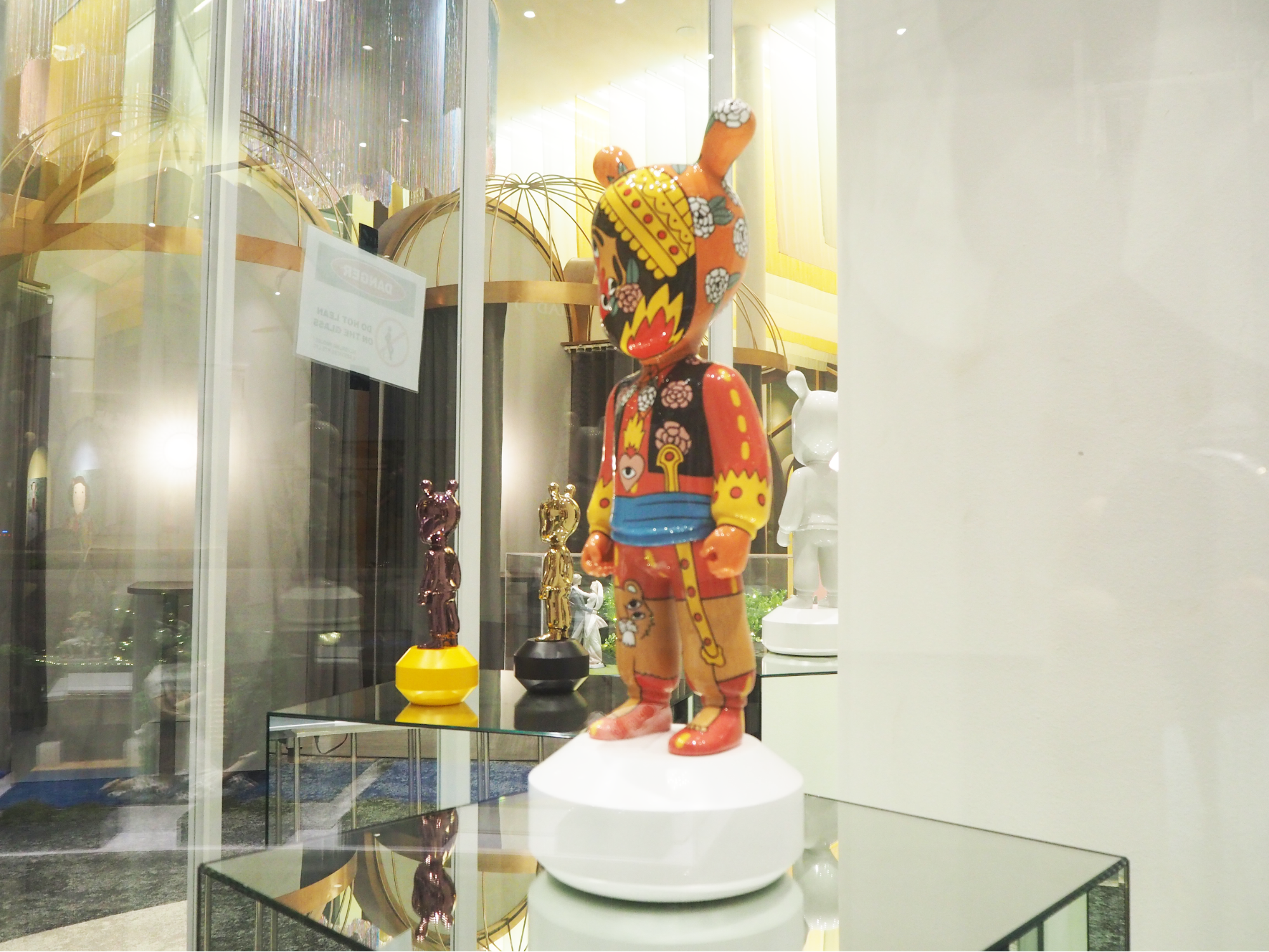 Thankfully, the showroom had plenty of power points, which were also near the interactive stations throughout the showroom.
This included a smart home mock-up, and even two claw machines for the kids.
I thought to myself: Whew, seems like I'll be well-occupied tonight, even before checking out the actual showflats.
It was getting a little late, so I began my search for a nice place to sleep.
I headed over to the three showflats at OLA and explored the 3-bedroom premium unit first. Check out this master bedroom.
The room was fitted with full-height glass walls which provided floor-to-ceiling views of the landscape deck.
If you find the orange hue familiar, that's because it's Hermes orange. Yes, it was an Hermes-themed room completed with… a saddle?
No, the room didn't come with a horse, but I guess it might've been designed for a different kind of riding experience.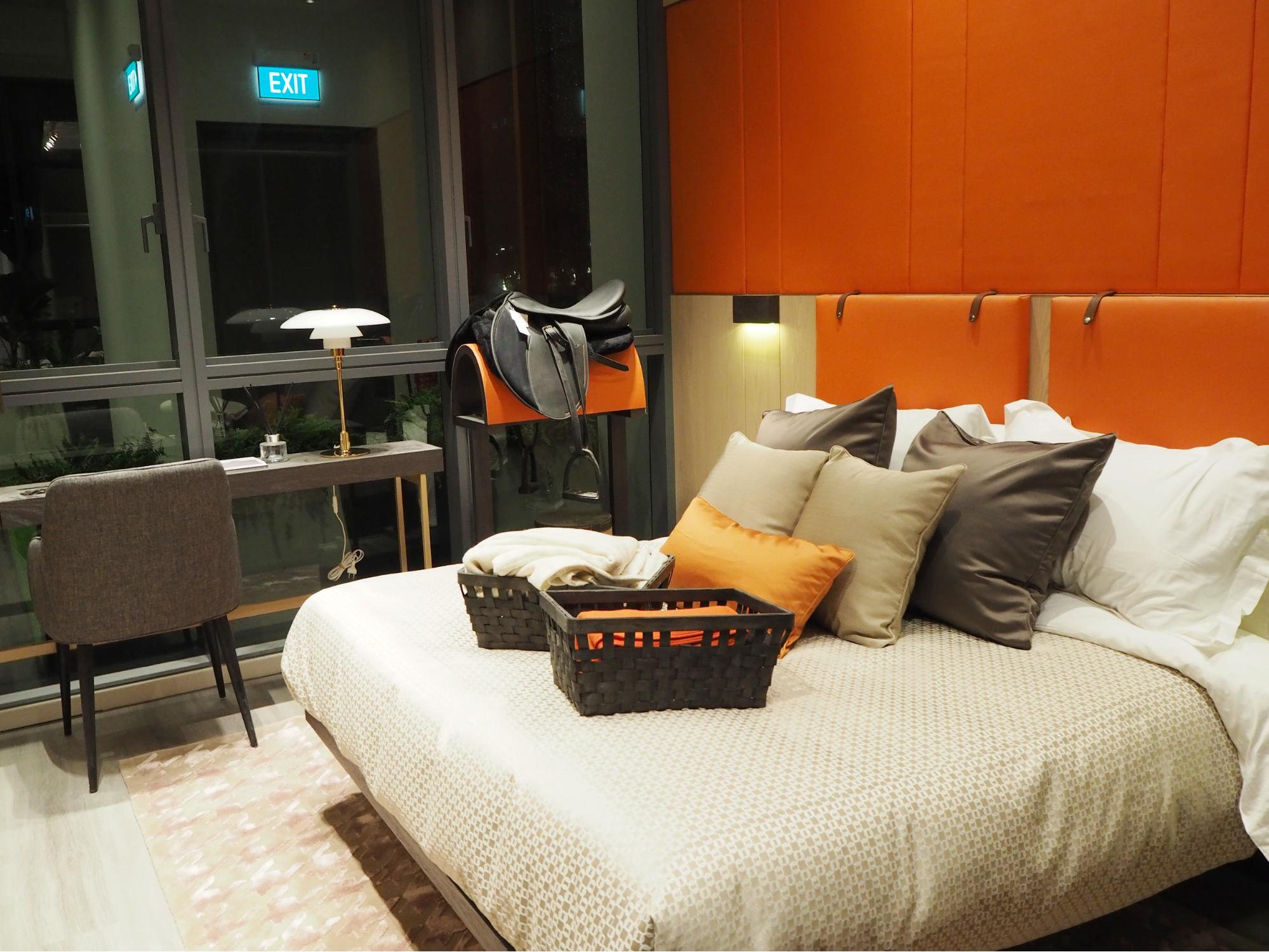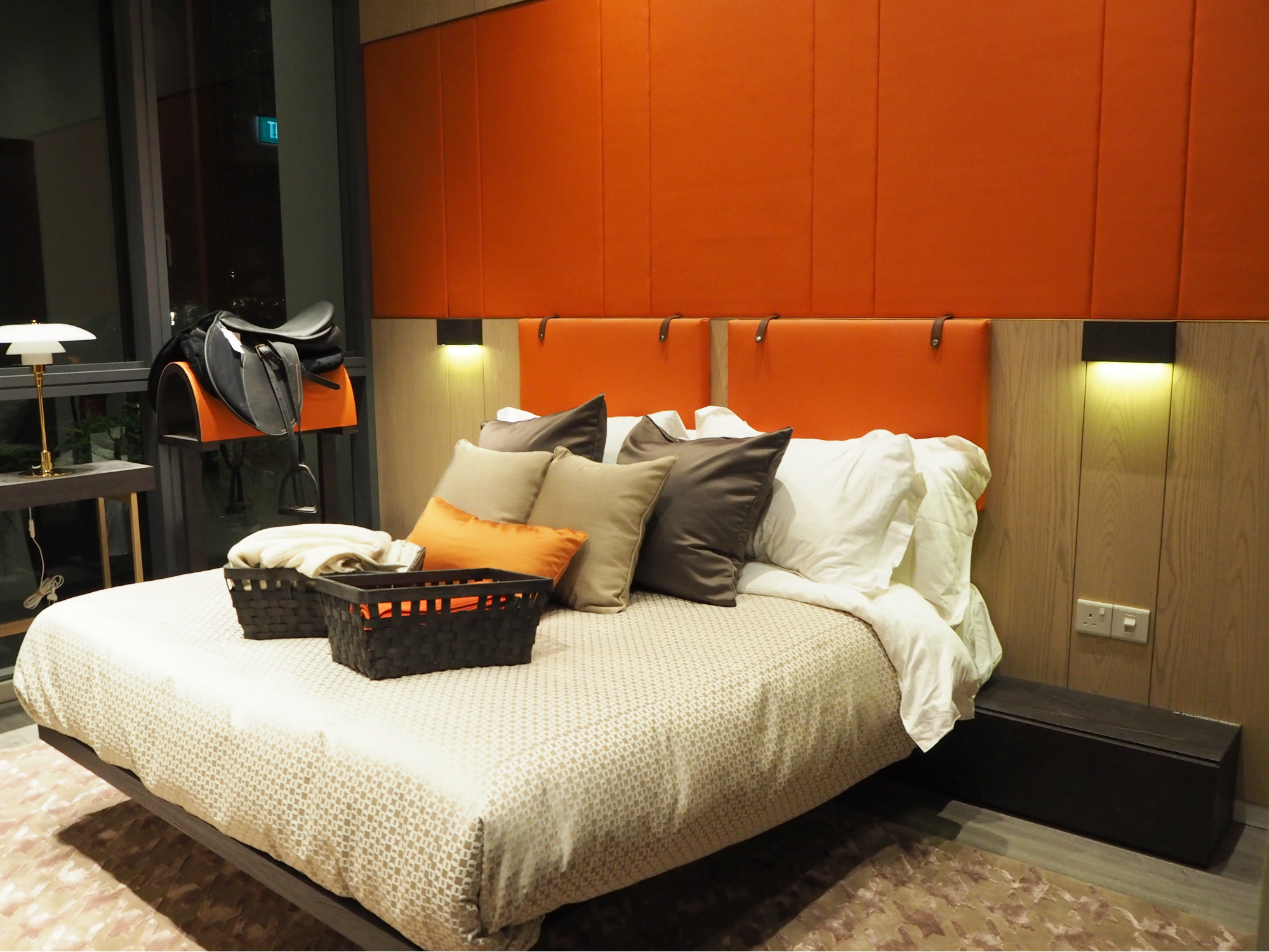 I then moved on to explore the 3-bedroom showroom. Its Master Bedroom featured a mini-Lladro fairy chandelier, like the one at the reception.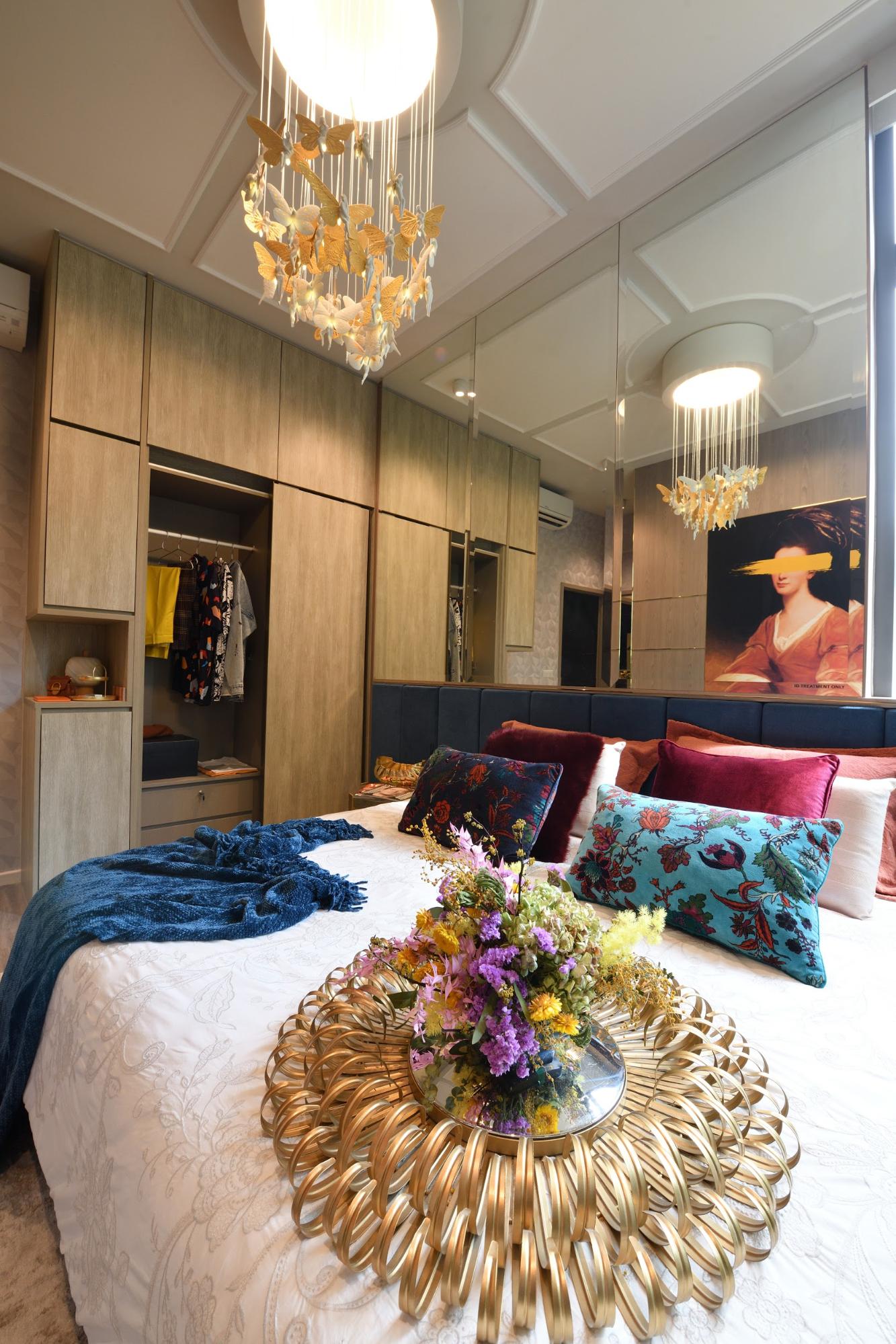 The other thing that caught my eye was that unlike the usual condo layout, the living room and kitchen for this 3-bedder felt very spacious.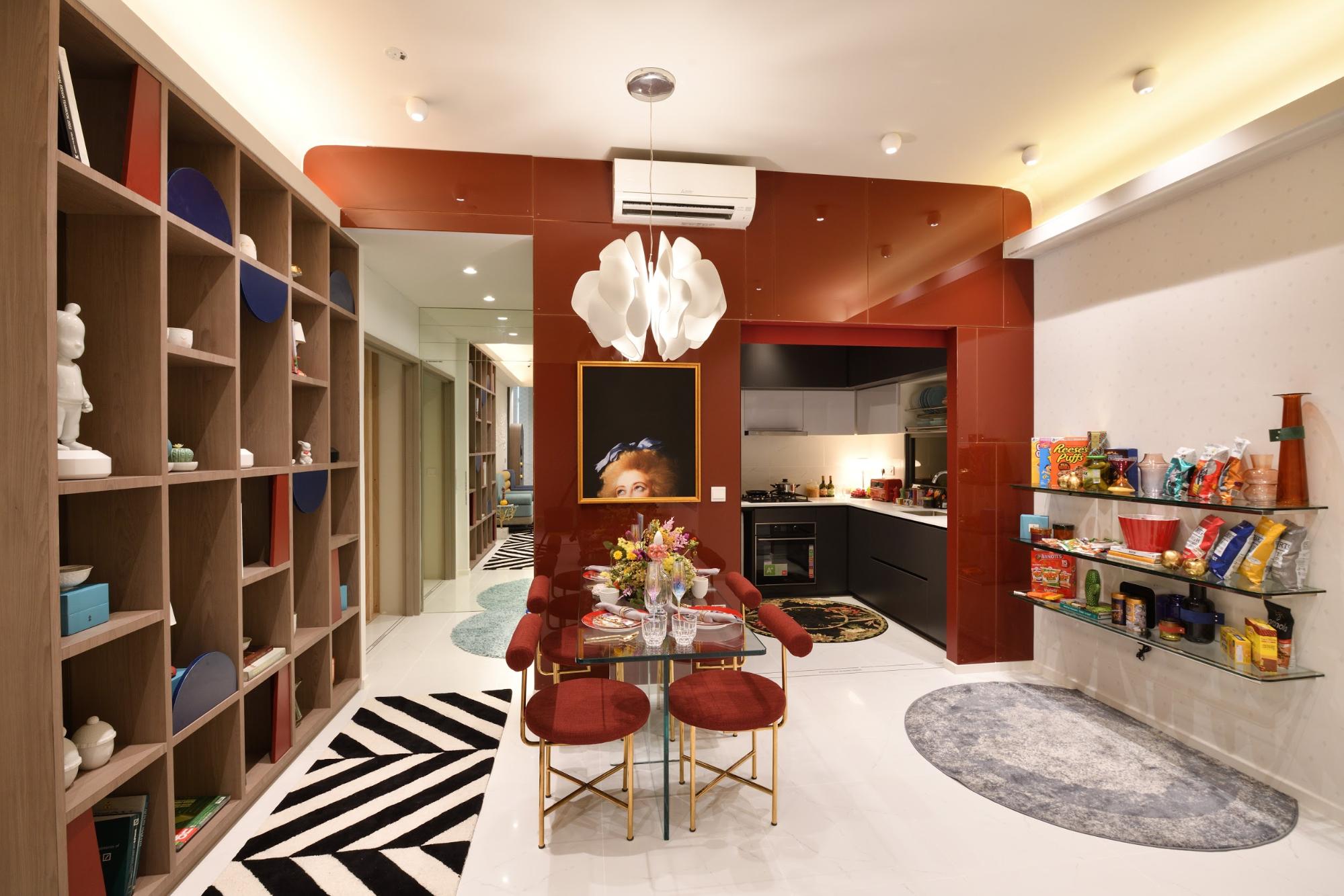 Yay, snacks! I couldn't eat them though, as the staff would definitely find out the next day.
Of course, I was also there to pay a visit to the 4-bedder as I'd heard that it was decked out in Alice in Wonderland-inspired furnishings.
I was dazzled by the long dining table decorated with "balloons", and the eclectic assortment of chairs that resembled the Mad Hatter's Tea Party!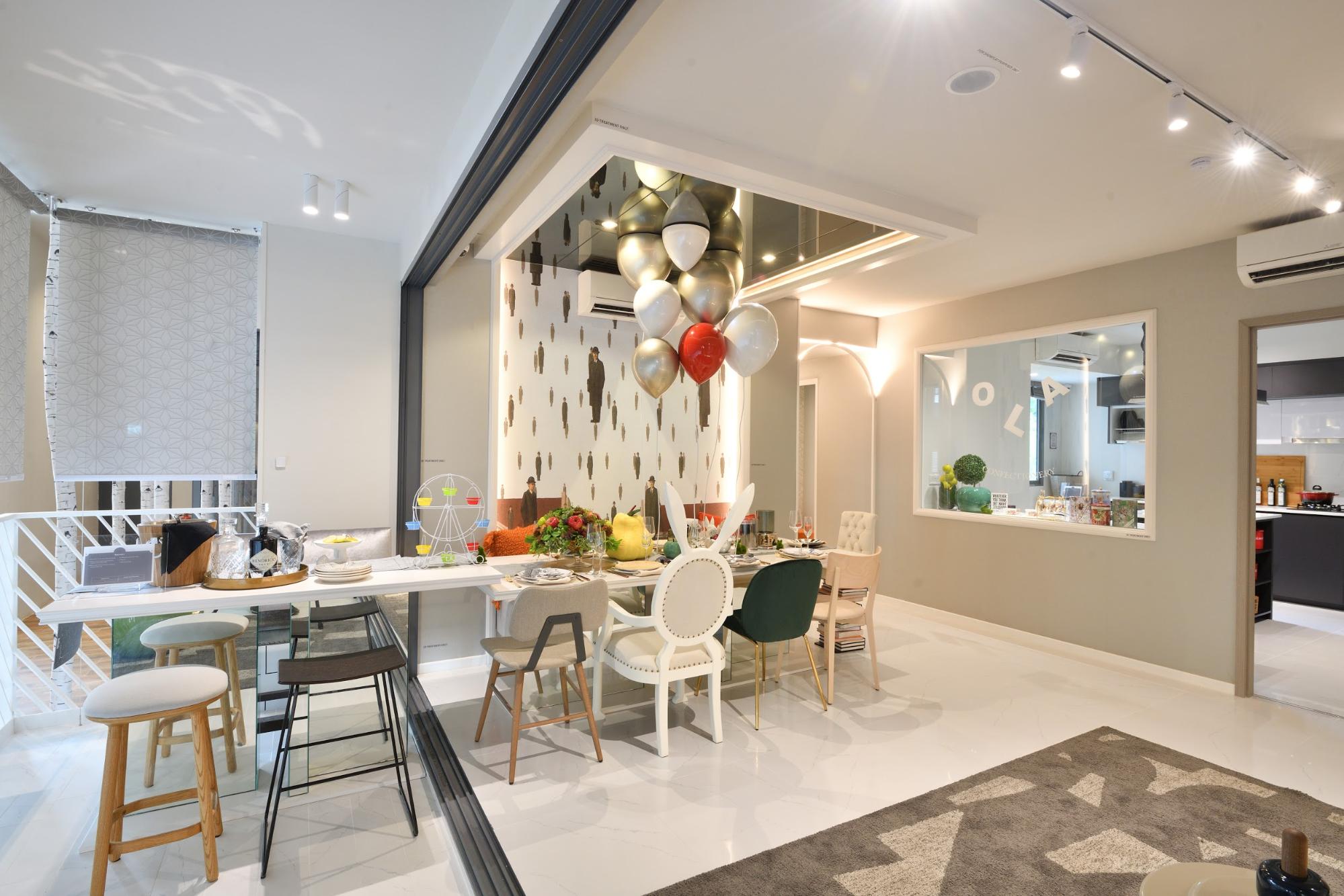 If that's not cool enough, there was also a baby bed with a light fixture made to look like a hot air balloon. (Quite sure this bed design has the potential to single-handedly boost our flagging fertility rate.)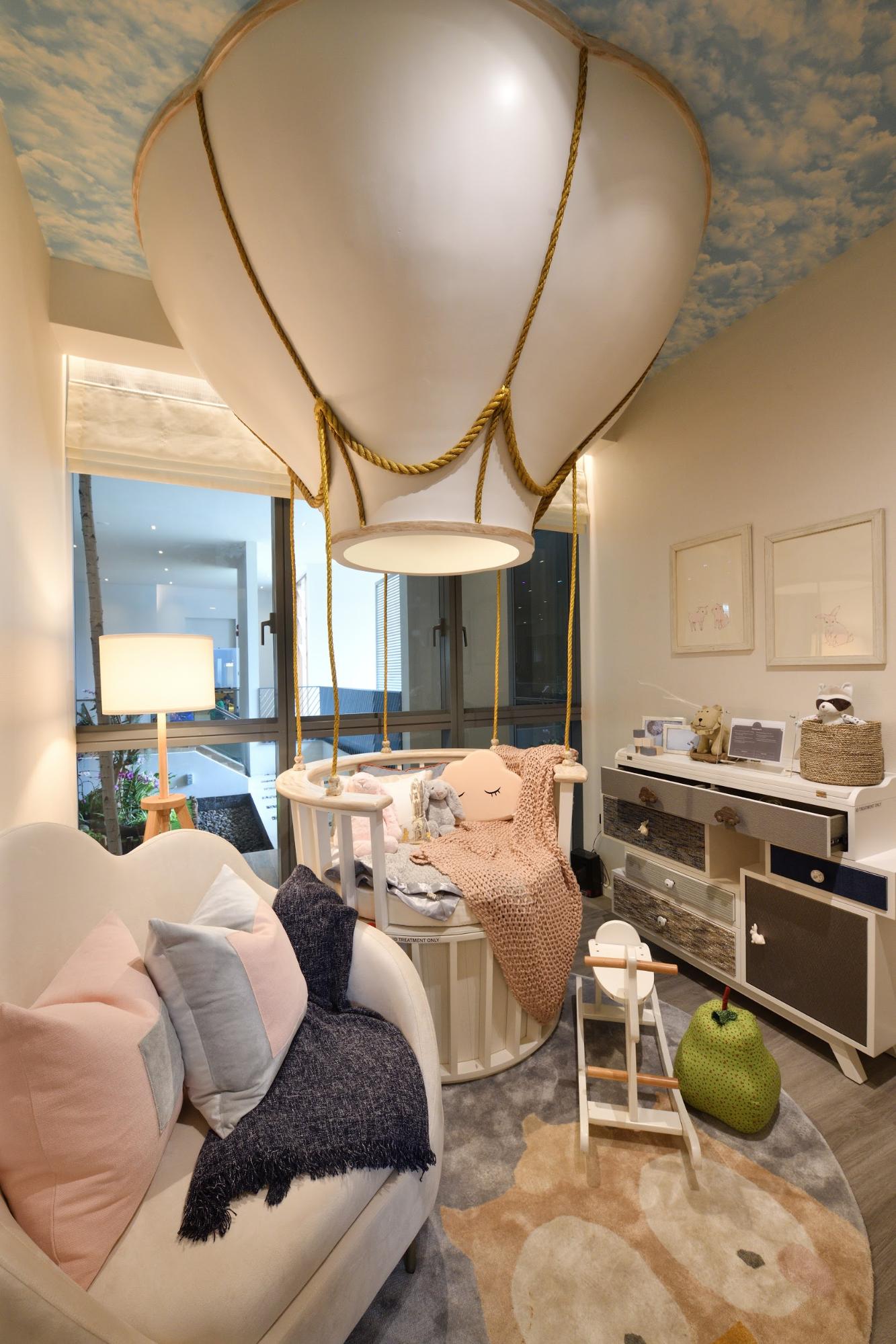 I couldn't sleep as I was enthralled by all the beautiful furnishings, so I ventured to other parts of the showroom.
The place was also adorned with numerous paintings, done by famous Spanish artist Eva Armisen. Her work centres around a girl with her family doing day-to-day activities. Homely and vivid, the paintings would make you feel all warm inside.
It was like being in a museum without having to fight with anyone for space or photo opportunities.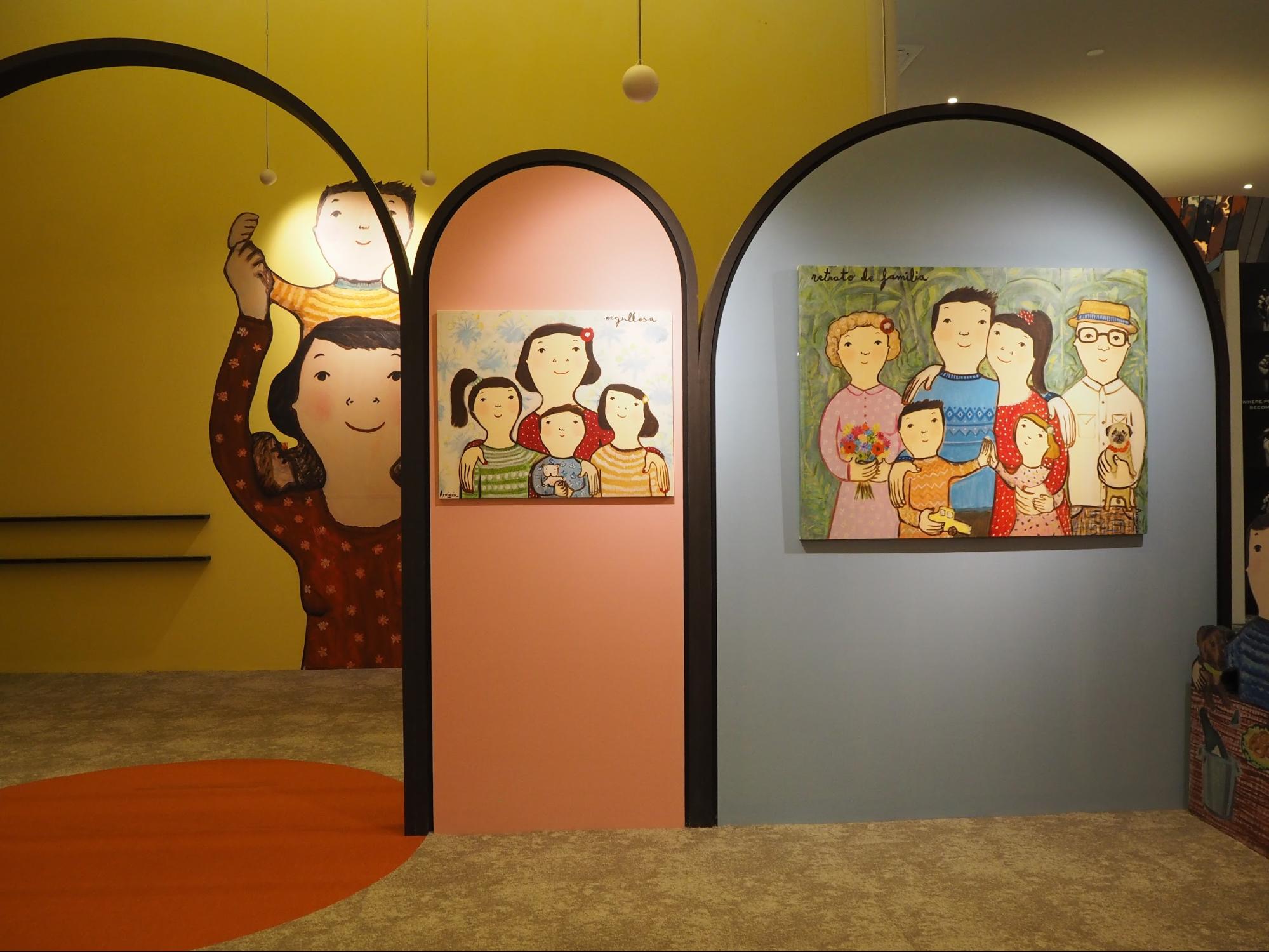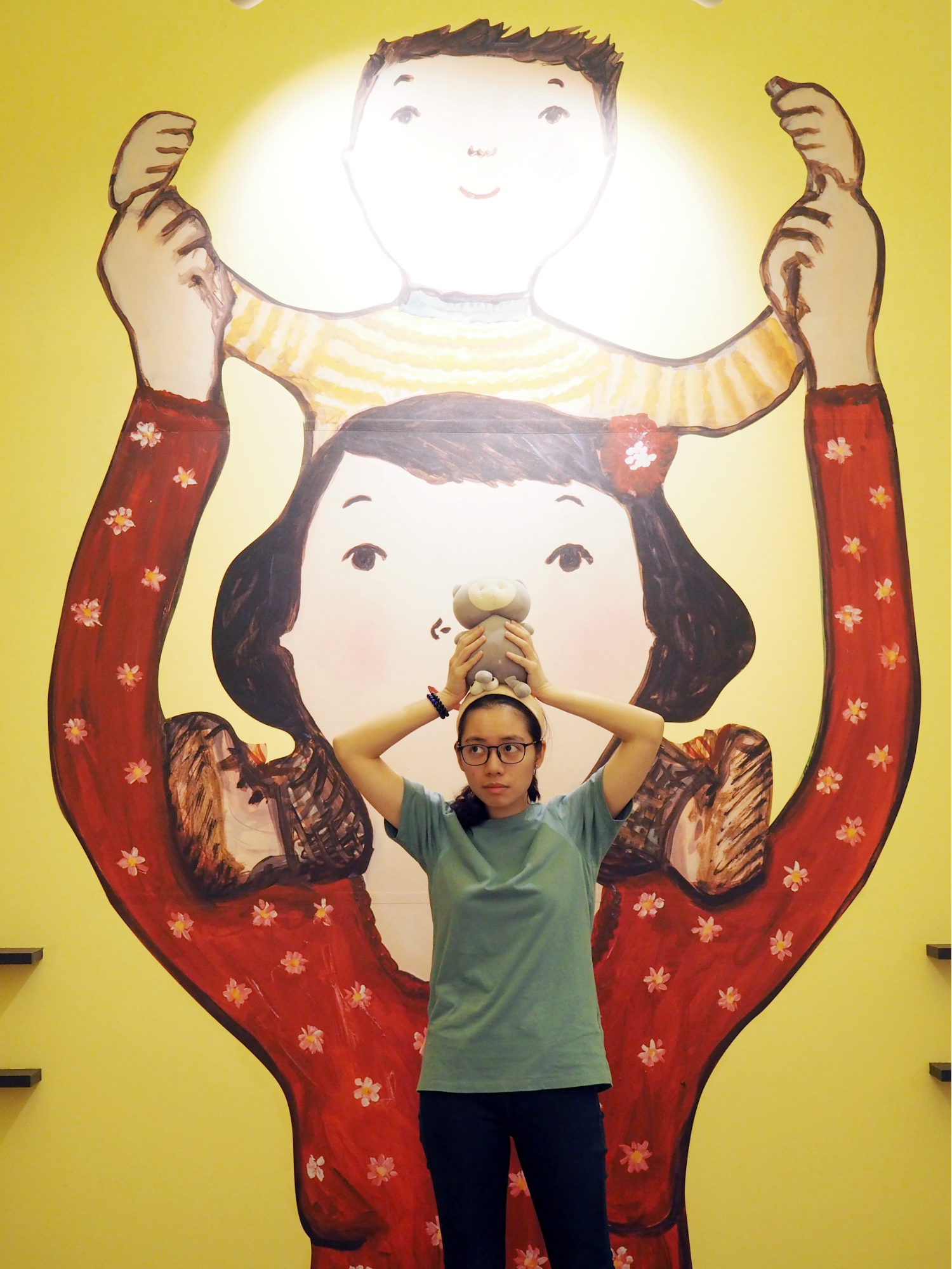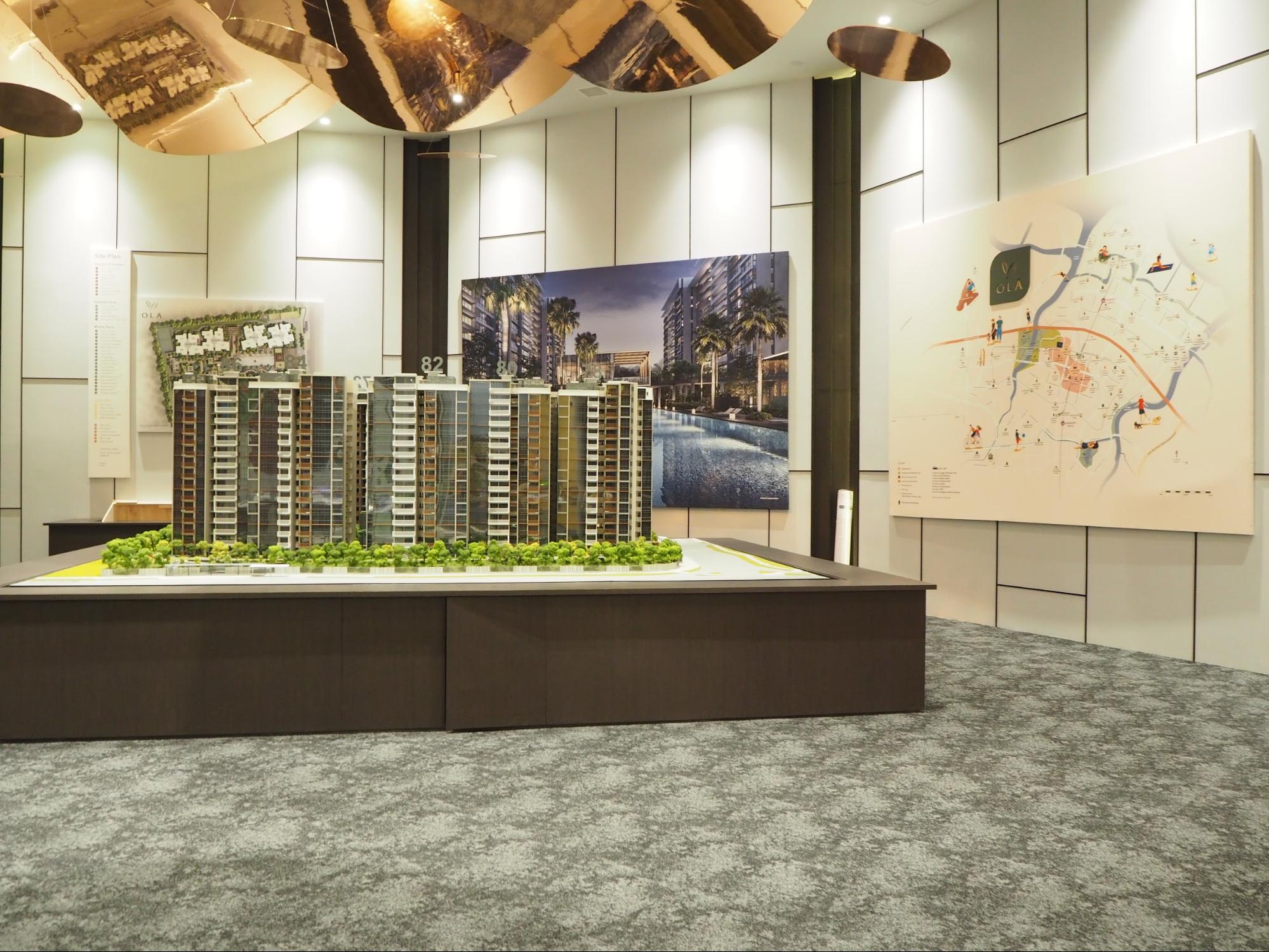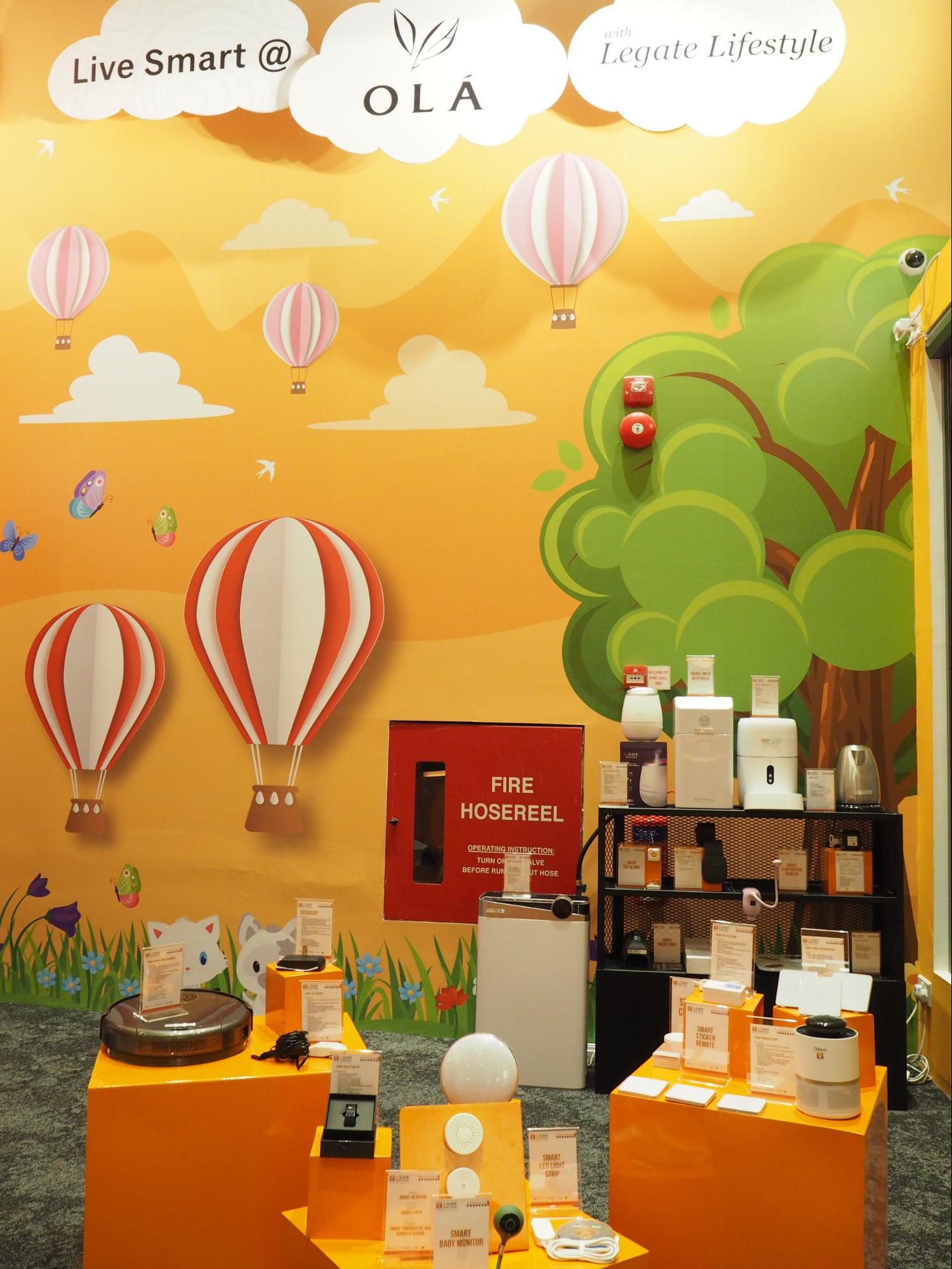 There was also an Insta-worthy tunnel, with quotes in bright yellow neon signs. The dim and dramatic lighting immediately set the mood for a great snap. #aesthetic.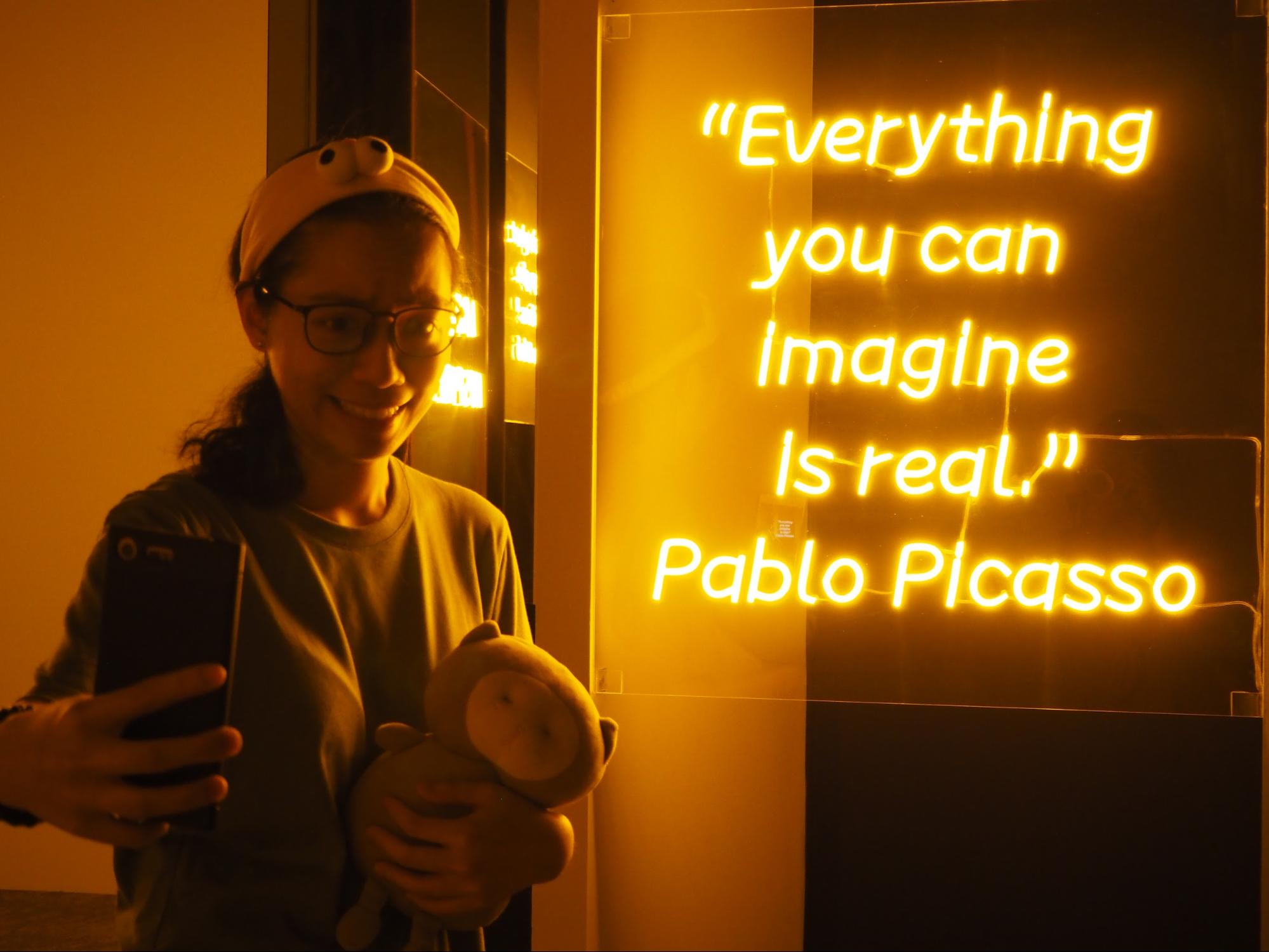 A bed of cushion rocks, which probably served as a rest corner for the kids, looked really comfortable.
There was a cool replica of an LRT too, but unlike the actual train, there were no seats inside, so it would have been pretty uncomfortable to sleep inside it.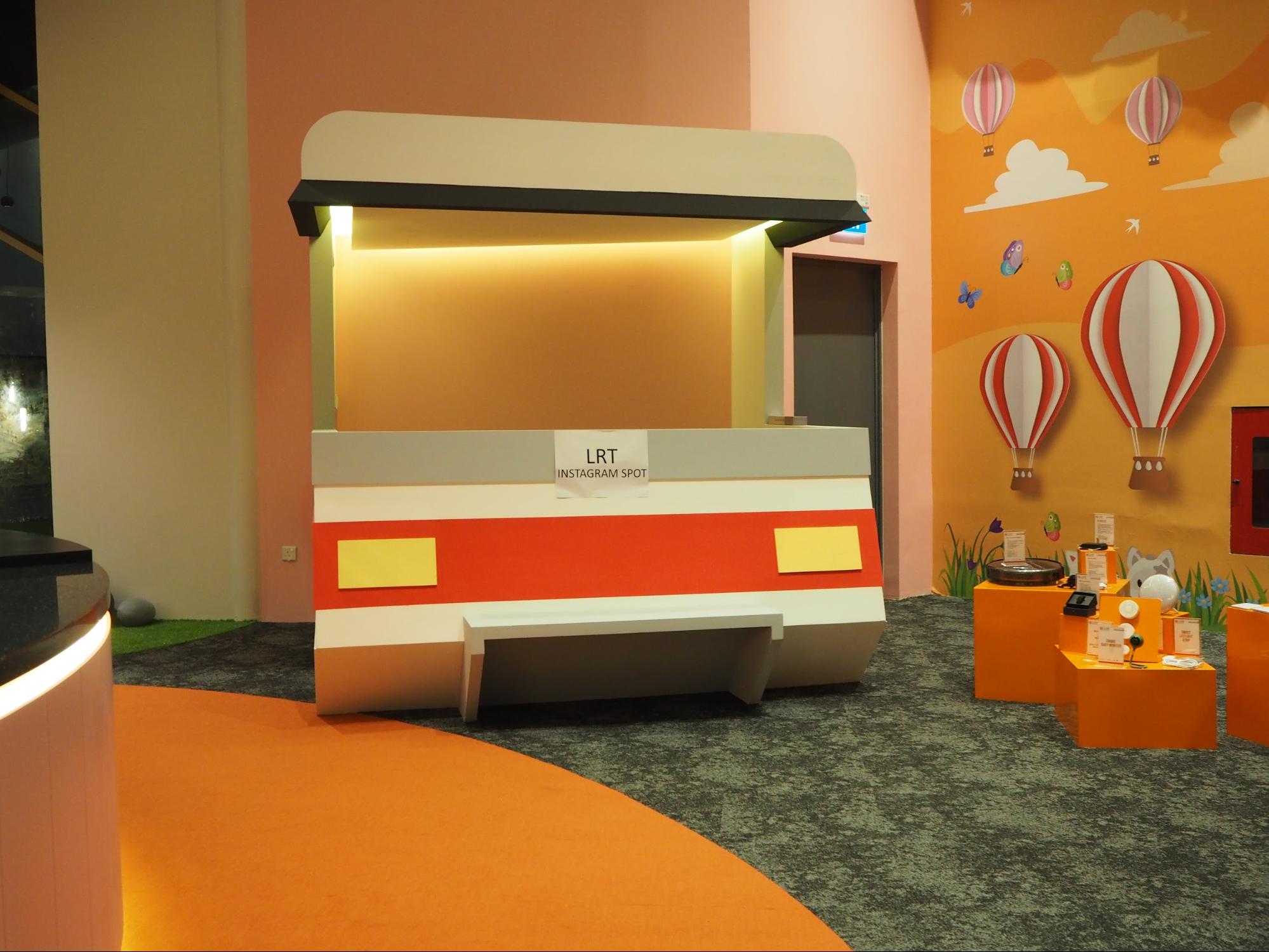 I guess it was really time to sleep because it was already 1 am.
Going back to the three-room premium showflat, I finally took notice of how ridiculously fancy it was.
There was a flat-screen TV, a plush carpet, and a long sofa that extended all the way to what seemed like the balcony.
Despite several reminders that it wasn't an actual home - the TV was not connected, the toilets weren't working, and the smell of fresh renovation work lingered throughout the place - it was an indulgent getaway, where one could pretend that they were living the life of their dreams.
Plus, there was air-conditioning.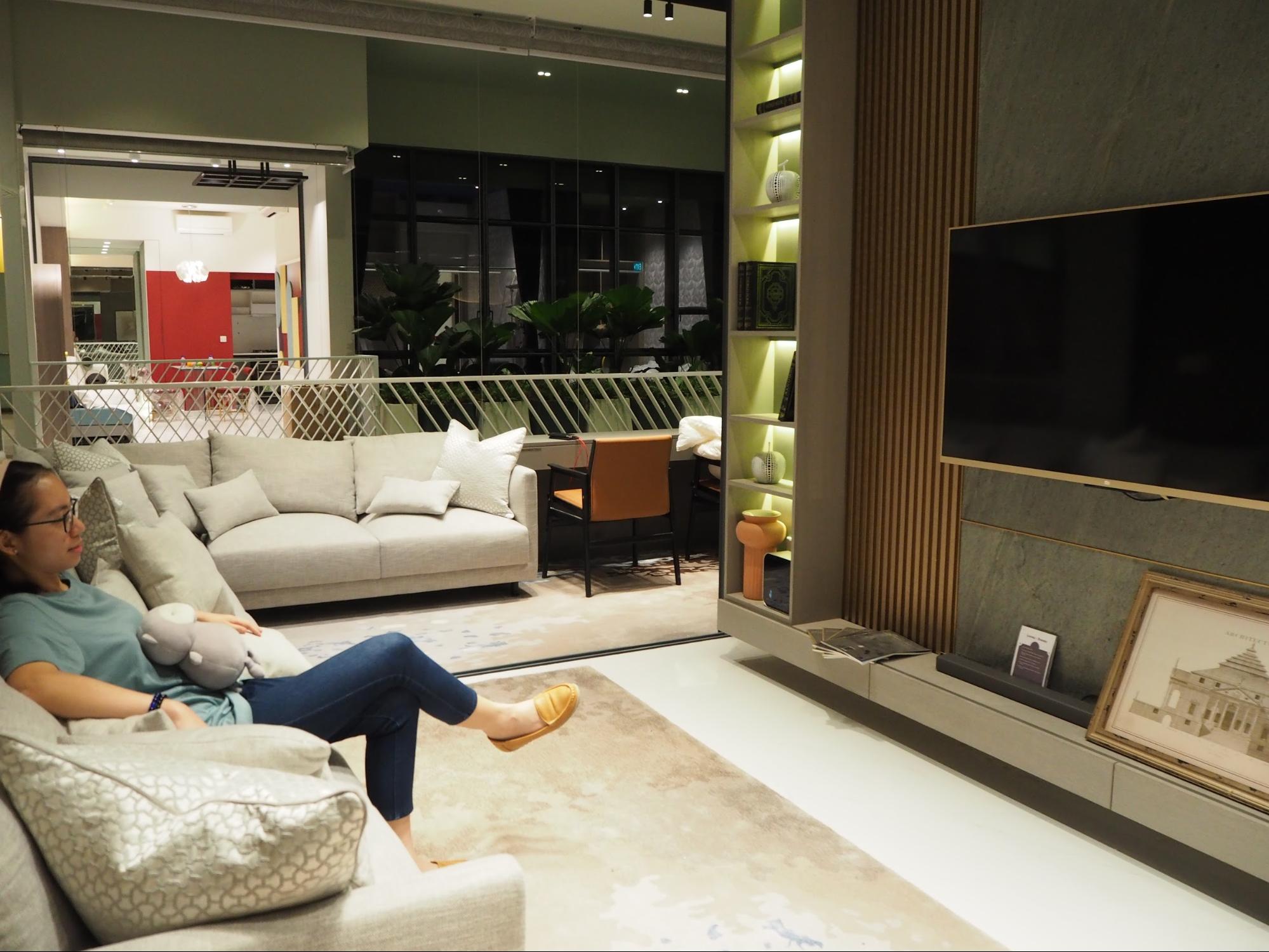 As mentioned, the bedrooms were really beautiful.
Imagine waking up to an elevated forest every morning, or looking at the night sky through the floor-to-ceiling glass walls.
The master bedroom was a little too big for me, so I gleefully settled in another room that was still equally luxurious.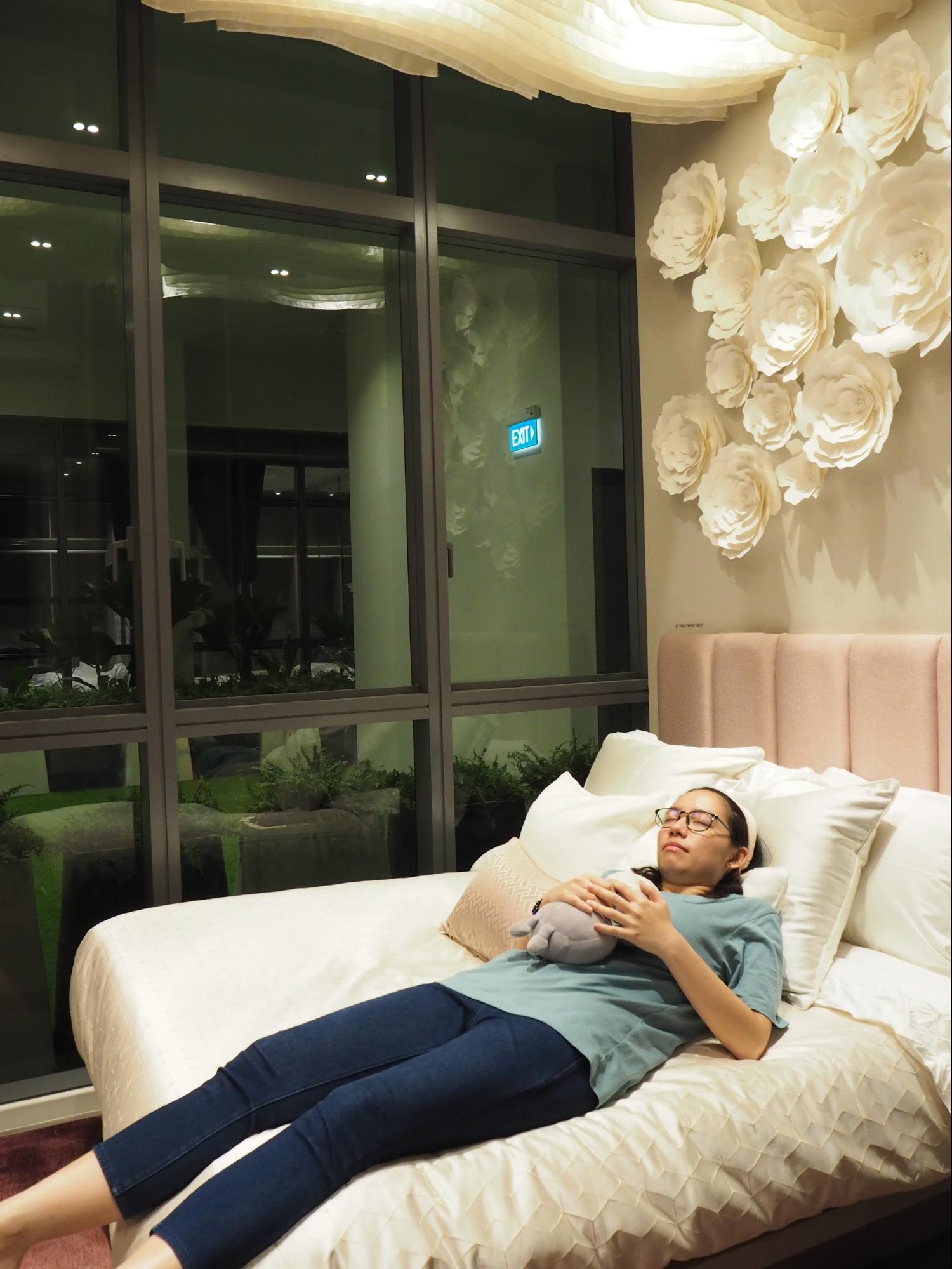 And it was then that I decided to get some sleep.
Morning came. I mourned the loss of my temporal escapade. It'd be awesome to wake up in a unit like this, or at least somewhere with the cool features this showflat had.
If you're keen to check out where I'd been, head down to OLA's showroom in Sengkang. Who knows, maybe you'll be lucky enough to actually live the fantasy.
This article is brought to you by OLA, which has thankfully placed enough faith in the writer to not wreck the showroom.
If you like what you read, follow us on Facebook, Instagram, Twitter and Telegram to get the latest updates.