Owners or tenants of venues in Singapore accessible to members of the public were on Friday advised to implement measures to reduce close contact between patrons and customers where possible.
These come among additional precautionary measures across a broad swathe of Singapore society and industry, announced by the government on Friday (Mar. 13) as more local clusters of Covid-19 cases are confirmed in Singapore.
This comes on the heels of a nationwide address by Prime Minister Lee Hsien Loong assuring Singaporeans on Thursday night that the country's DORSCON alert level will not be raised to red, or the country placed on lockdown.
He did caution, however, of impending "extra brakes" that can be applied in the coming weeks.
Dining areas, cinemas and gyms to have more precautionary measures
Dining venues, for instance, are advised to set their seats at least one metre apart from one another.
Entertainment venues and tourist attractions with high human traffic like casinos, cinemas, theme parks, museums and galleries can also limit the number of visitors at a time or increase spacing among visitors.
Additionally, sports centres with indoor facilities like gyms and private academies could also limit the number of patrons.
Physical separation measures can also be introduced, the frequency of cleaning increased, or advisories issued to reduce unnecessary contact and practise good hygiene.
Social distancing
These social distancing measures are mainly to reduce "density and crowdedness", Minister for National Development Lawrence Wong said at the Multi-ministry Taskforce for Covid-19 press conference on Friday.
Already, some of these social distancing measures are being applied.
At the press conference, for instance, seats were spaced out instead of lined up in rows.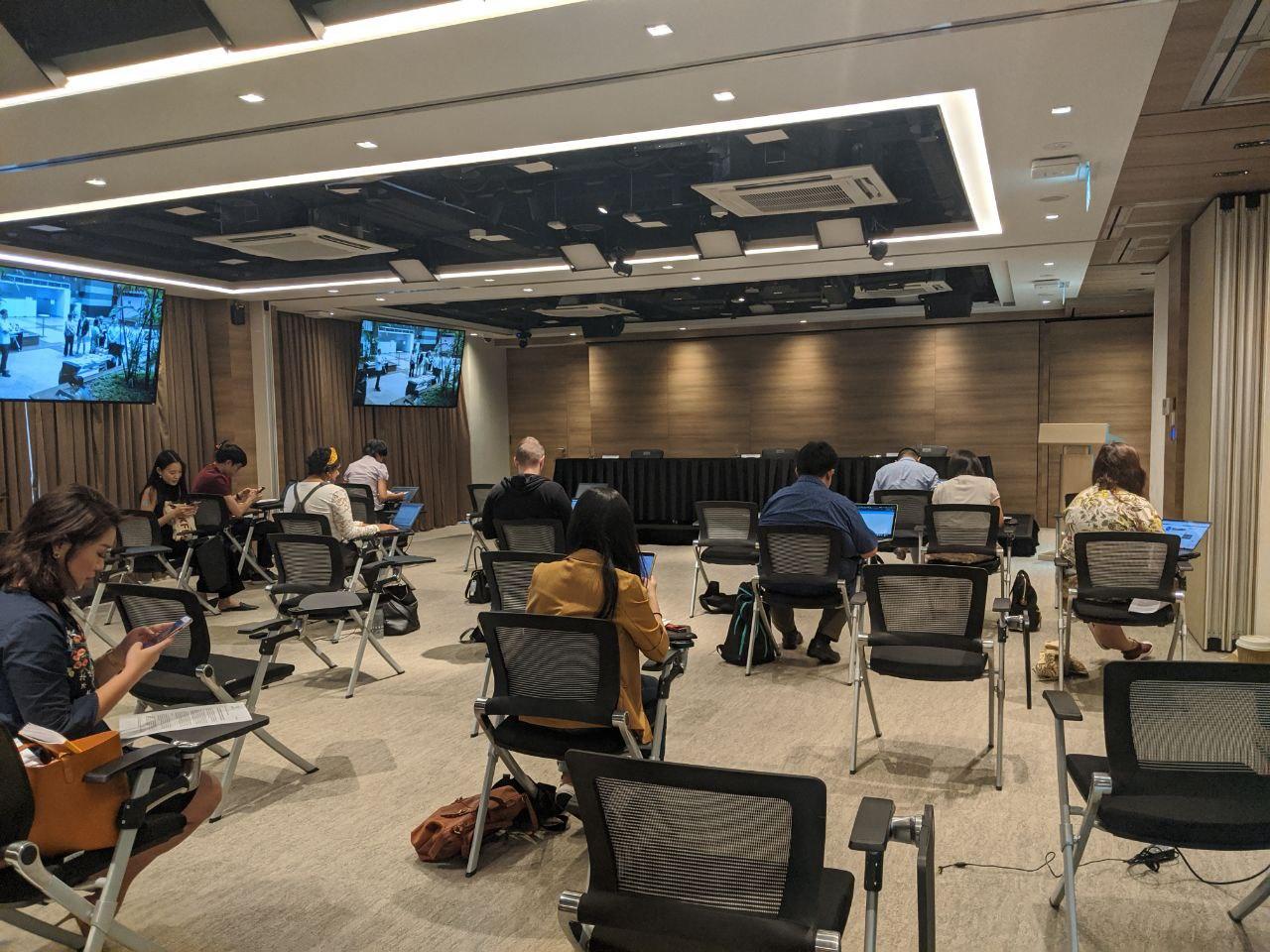 Fronting it were Wong, Minister for Health Gan Kim Yong and MOH's director of medical services Kenneth Mak, who were seated noticeably further apart than on previous occasions.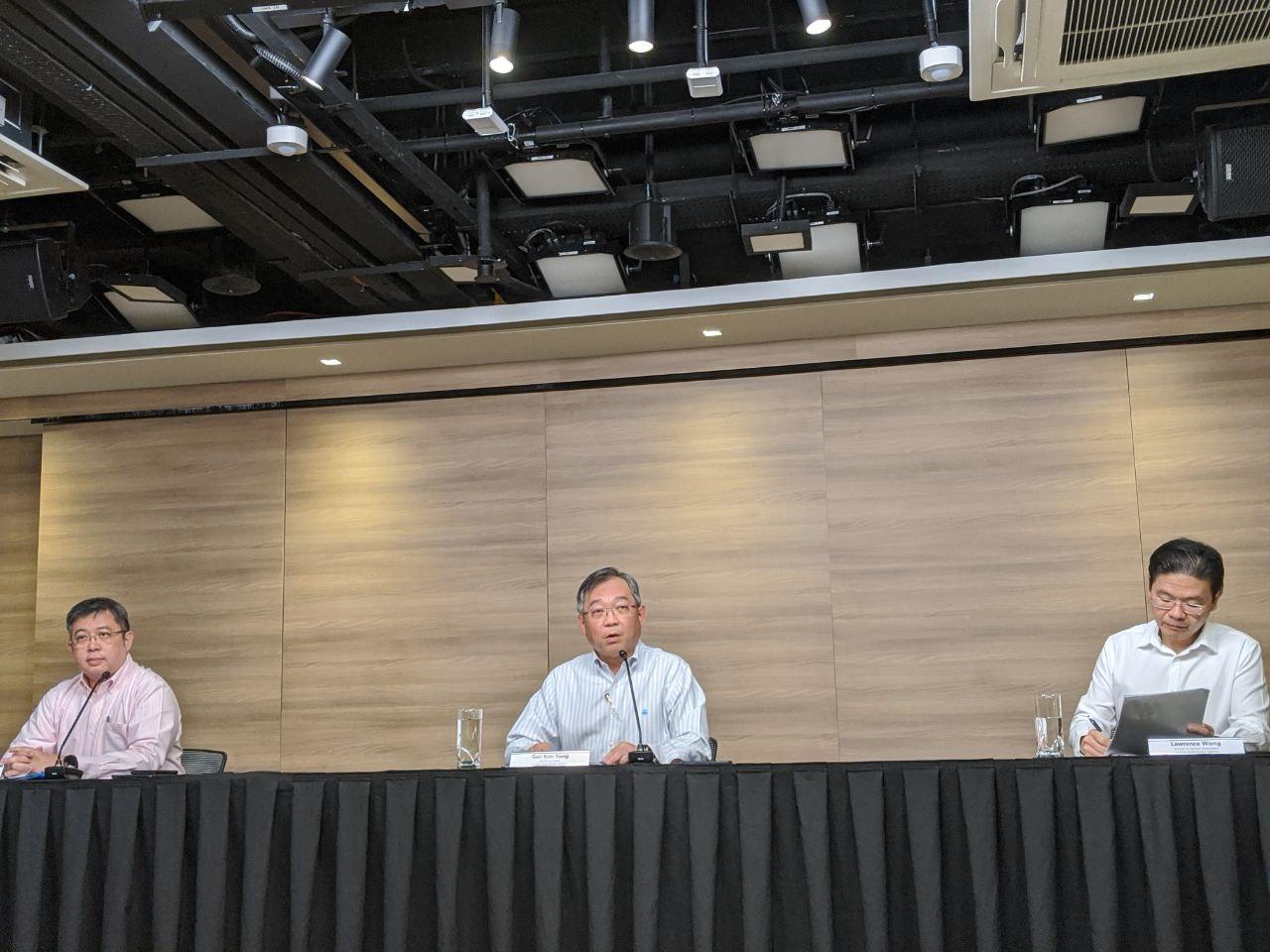 Social distancing has also been applied by some businesses in China, such as this bubble tea shop.
Customers lining up to purchase bubble tea were instructed to stand 1.5m apart while in queue:
Travel restrictions
A slew of other measures were also introduced by the Singapore government.
Travel restrictions on visitors with recent travel history to a number of European countries will be implemented from Mar. 15, 23:59 onward.
Additionally, large ticketed events and gatherings with 250 participants or more will be deferred or cancelled.
Top photo from Diana Tok / FB
If you like what you read, follow us on Facebook, Instagram, Twitter and Telegram to get the latest updates.