On Thursday, Jan. 30 at dawn, Scoot flight TR121 took off from Wuhan Tianhe International Airport.
Its passenger load was, perhaps not so characteristically, completely Singaporean — it carried exactly 92 relieved citizens who, just a week prior, found themselves stranded at the epicentre of the outbreak taking hold of almost every continent.
(It was at this time that the Chinese government imposed a complete travel lockdown of Wuhan and other cities in the Hubei province in a bid to stem the spread of the Covid-19 outbreak.)
10 days later — Sunday, Feb. 9. A second Scoot flight, TR5121, brought home a larger batch of Singaporeans — this time, 174 of them and their family members — from Wuhan.
And these two flights would not have happened if not for the hard work of a quartet of Ministry of Foreign Affairs (MFA) consular officers who volunteered to facilitate the evacuation on the ground — three of which we managed to meet and speak to (one is based in China).
These officers, lauded by Foreign Affairs Minister Vivian Balakrishnan in his Mar. 2 Committee of Supply Debate speech, displayed what he describes to be the "Singapore spirit at its best" because they accepted personal risk and went beyond the call of duty in order to bring their fellow Singaporeans and their families home.
And so, meet the three MFA officers who until now were 3/4 of the unsung heroes: Hsu Jing Yi, Philip Ong and Amelia Wong.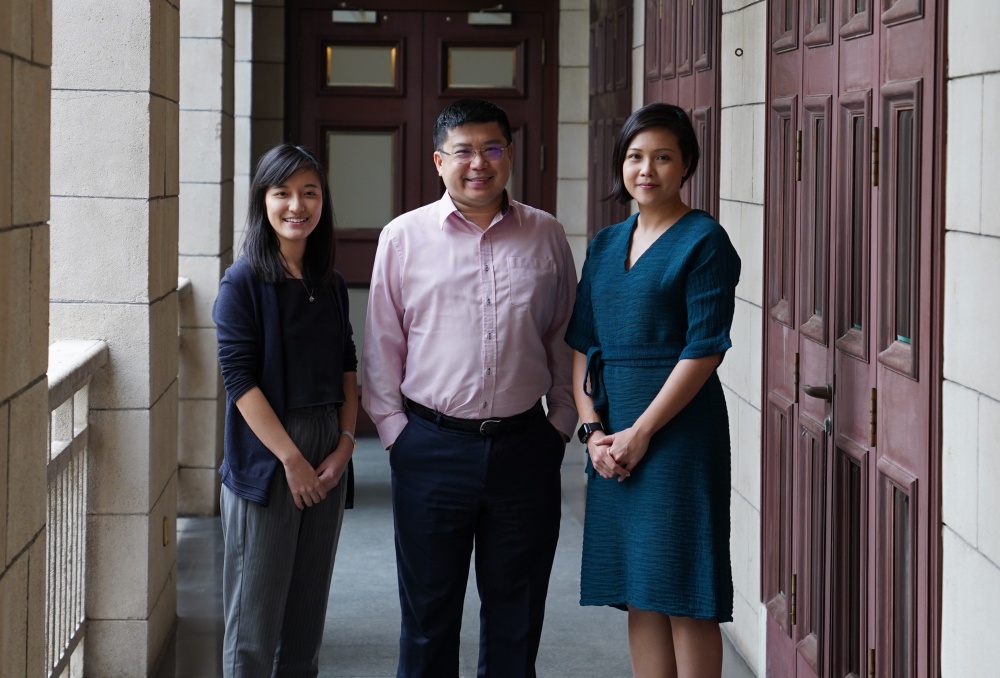 Took on the mission without hesitation
Speaking to Mothership, all three agree that even though they knew there was an element of danger in this mission, they did not hesitate to take it on.
"When I knew that MFA officers will be deployed to the ground, I knew that I would volunteer for this deployment," says 35-year-old Wong, who went with Ong on the second flight.
Because time was of the essence, Ong, the leader of their two-man team, says he too did not hesitate even though of course they both knew it was entirely possible that any of them could at any point contract the virus.
In fact, for him, overcoming this fear was his biggest challenge in making this mission happen, really.
"In times like this, it's really a test of one's true character — whether you would shy away from doing something difficult, or you would give it your all."
The youngest of the three, 24-year-old Hsu, who went on the first mission with her China-based team leader Loh Tuck Wai, saw it as a natural extension of her work in the ministry's Consular Directorate:
"It was on the third day of Chinese New Year when I heard that we're going to be launching this mission to Wuhan. And I thought to myself, this is an opportunity for me to do something, as a Consular Officer myself, so I agreed to be part of the first team."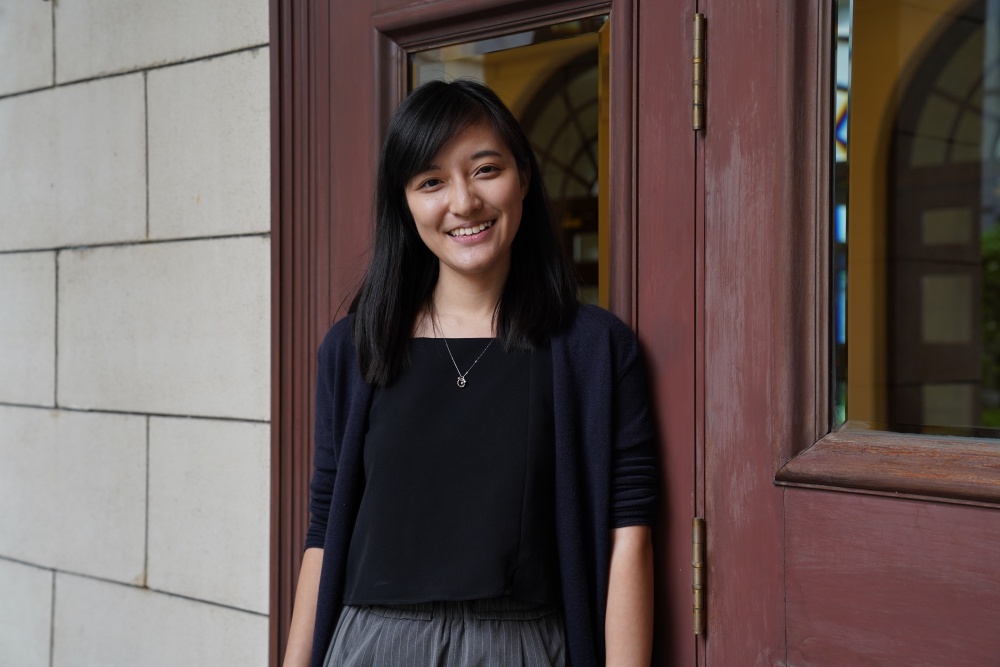 Preparing for the mission
The officers' mission was simple on paper:
Fly into Wuhan,

Account for all the Singaporeans and their families slated to leave the city,

Chaperone them home and then

Hand them over to the relevant other agencies to be screened and quarantined.
The prep work, though, was of course anything but simple.
Bringing back Singaporeans and their loved ones from the epicentre of a coronavirus outbreak (and quarantining them after) requires a heck of a lot of planning and tedious coordination, especially between MFA and other ministries such as the Ministry of Transport, Ministry of Health, and Ministry of National Development.
Hsu says:
"Even though on the ground, per mission, there were only two officers in Wuhan, behind the scenes in Singapore there was a whole team on standby coordinating the logistics and arrangements."
Most of the groundwork in China was done by the trio's colleagues from the Singapore embassy in Beijing, she adds.
They were the ones who contacted the stranded Singaporeans, briefed them on what to expect back home in Singapore, and tracked their journeys to the airport.
Also instrumental in ensuring the mission's success were officials from the central Chinese government and the Hubei provincial government.
To prepare themselves, the officers also attended sessions at a local hospital where they learned to don personal protective equipment (yes, they wore it there and back, while in contact with the people they were bringing home) and N95 face masks properly.
To test if their masks were fitted securely, they had to put on a hood with a nebuliser which emitted a bitter scent. If they could smell it, their mask was not on tightly enough.
"I always felt that I was in safe hands. This also made me confident to embark on this mission because I know I'm not going in blind or unprepared," Hsu quips.
Ong and Wong had also undergone consular response team training that taught them how to organise evacuation flights, support next-of-kins, and other crisis management know-hows.
The extent of their training on the whole, though, assured the three officers that they would be able to protect themselves on the mission.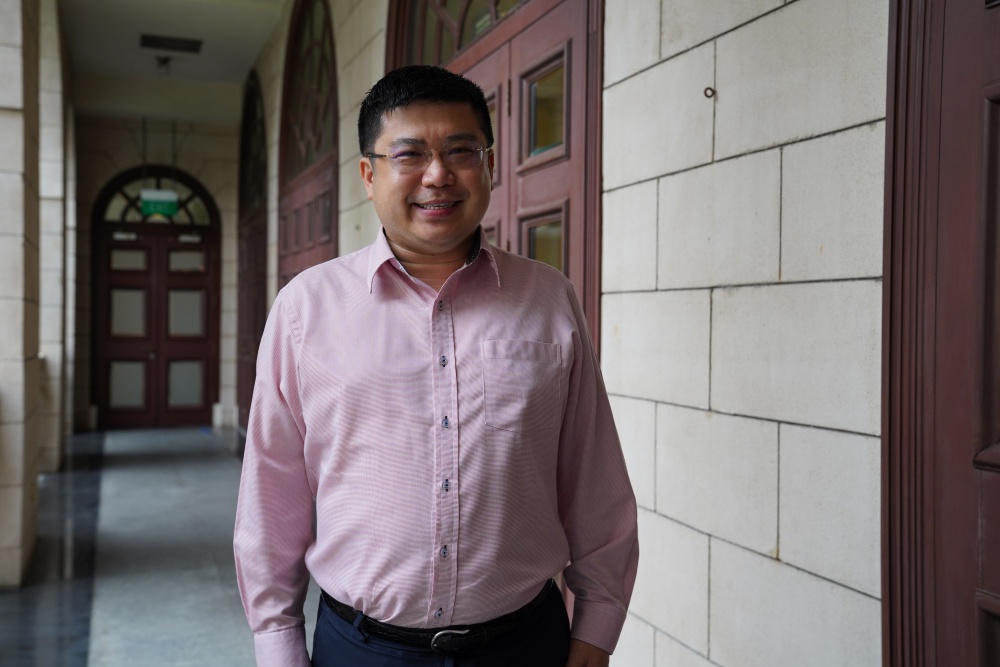 Arriving in Wuhan, then an hours-long delay — of passenger arrivals
Ong remembers quite vividly his view of Wuhan city as the plane descended over the Yangtze River — brightly-lit, but remarkably devoid of people and traffic.
The Wuhan Tianhe International Airport was similarly empty when Ong and Wong arrived — something that wasn't supposed to be the case, considering they were supposed to meet with 174 people.
Ong and Wong would soon learn that another two flights (bound for the UK and Australia) were scheduled to depart Wuhan before TR5121, and so their charges were held up at immigration. 
The first passenger would only arrive at the departure gate at 11pm — the flight's scheduled departure time. The last passengers, a family of three, only streamed in more than four hours later, at 3:20am.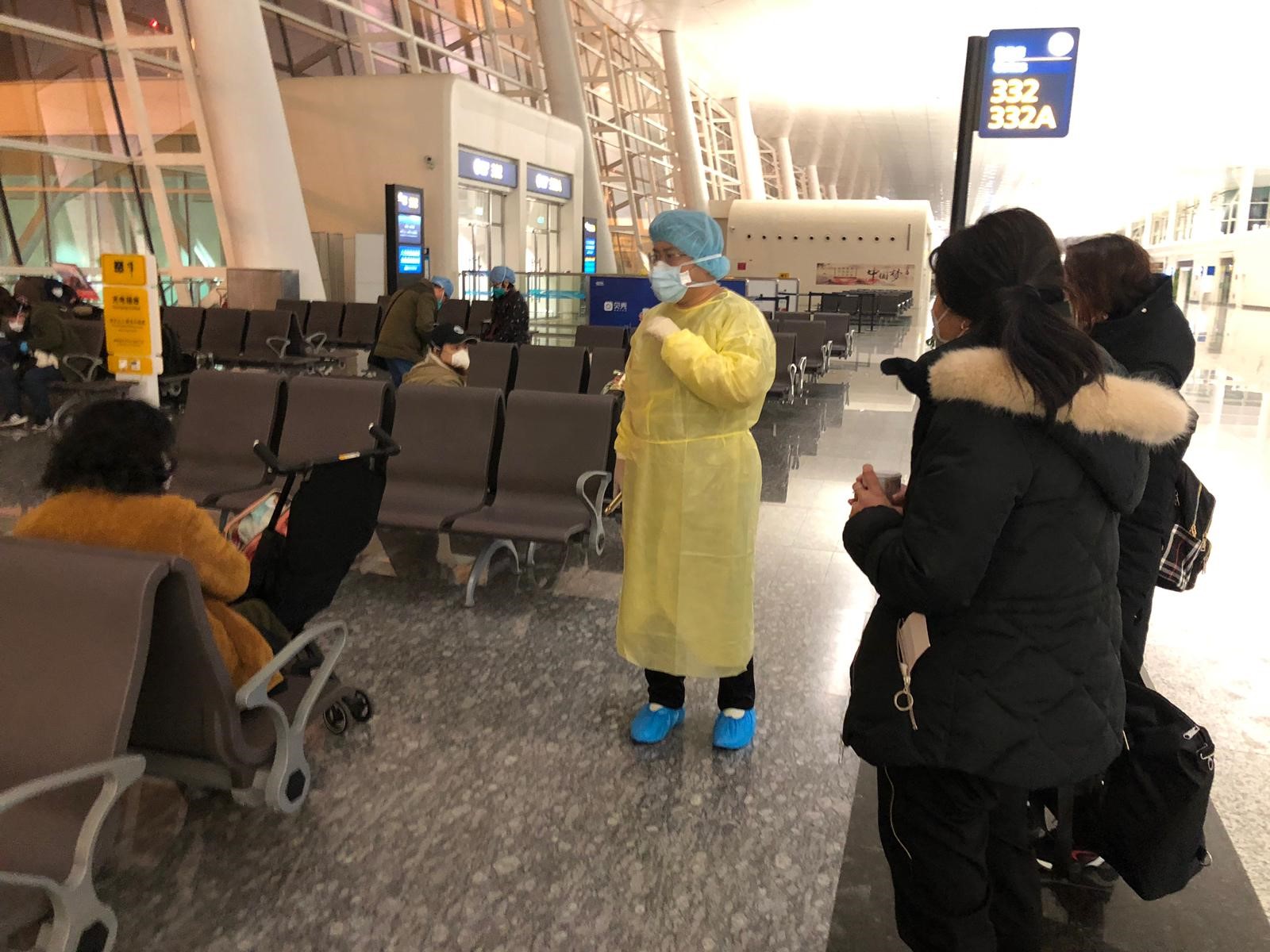 Then came the tedious task of rounding up all the Singaporeans and their families at the departure gate and taking their attendance, locating the stray sheep wandering around, all while bundled up in their protective gear.
This was incredibly challenging, to say the least. By the time they were done, Ong says he was sweating so profusely, his eyes stung. But he could not reach up to wipe his eyes with his contaminated gloves.
He fixed his mind instead on thinking of the people as his personal friends whom he was bringing back home to Singapore:
"I think that really drives the passion and the commitment and the drive to do this job better."
Despite the delays, there was a general air of relief among the passengers, who Ong and Wong gratefully report touched their hearts with small acts of kindness.
Some offered water to them while they were taking attendance. One woman told Ong she wants to return to Beijing to treat the Singapore embassy staff to dinner.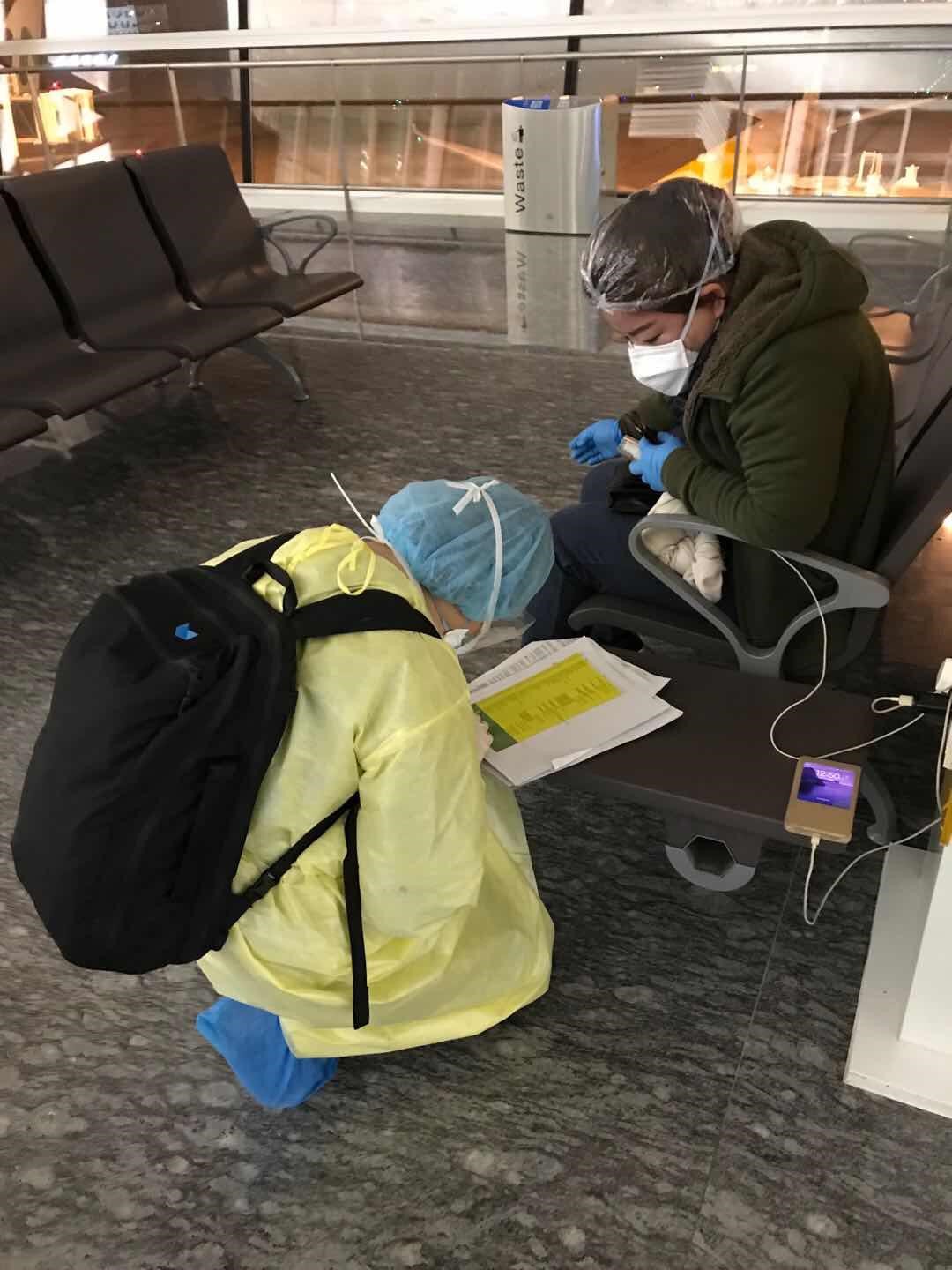 The sheer relief from knowing that they were finally returning home was palpably felt by all, Ong and Wong said.
But it amusingly brought out some candid moments too.
Wong recalls how one Singaporean went, "So later, where are we going to be quarantined? MBS?"
"So when everybody knew that they were going home, you know, the mood started to lighten up and then we could have these kinds of candid exchanges," Wong says with a smile.
When they heard several passengers on their flights were infected
One day after the first batch of Singaporeans was brought home, the Ministry of Health announced that one of them, a 47-year-old female, had tested positive for Covid-19.
The weeks that followed would see another six of the passengers who returned also testing positive for the virus. Two of them were on the same flight as Ong and Wong, one of whom was a one-year-old boy.
The news came when Ong and Wong were on their quarantines. Ong admits that it caused some anxiety, understandably:
"News of the passengers was something we monitored very closely because it would affect our morale as well during our quarantine period."
For Wong, there was little she could do except to trust that her personal protective equipment and personal hygiene kept her safe:
"There was really nothing much I could do about it... all I could do was keep the faith and hope that he (the one-year-old boy) recovers well. For me, I left it to fate. Obviously I wouldn't wish upon myself to be infected but if it happens even after we took the necessary safety precautions......it happens."
In fact, as Ong points out, the mission was a success not only because they were able to bring Singaporeans and their loved ones home, but also because the officers were able to come out of their 14-day quarantine period safe and healthy.
Life in quarantine facility: "Checking work emails became the highlight of the day"
The period of quarantine after their return was particularly challenging for the officers ("Checking work emails became the highlight of the day," Ong chuckles).
The monotony of facing four walls 24 hours a day was only broken by the small gestures from colleagues and family members.
Wong was particularly touched by a colleague who delivered bubble tea to the quarantine facility's guardhouse one day:
"She didn't tell us that she was going to send that, but that little gesture was really, really touching."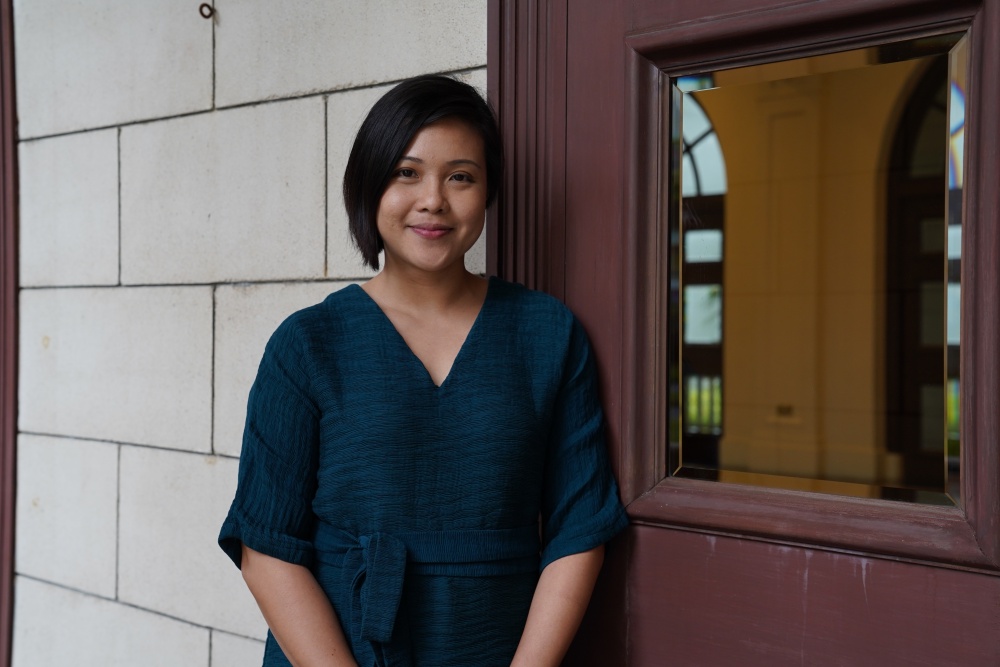 The solitude also gave them time and space — or perhaps compelled them — to reflect on their experiences.
For Wong, seeing how so many different people came together with the aim of helping fellow Singaporeans inspired her.
Ong remembers the seamless inter-agency coordination that made the mission a success, for which he has an "immense sense of gratitude".
For Hsu, this "touch-and-go" mission pales in comparison to what other frontline workers — such as those in healthcare and immigration — deal with on a day-to-day basis and made her appreciate what  frontline workers do every day.
Would the three of them would do this all over again? Their answers are as resolute as the decisions they made that kicked off this entire mission.
"Many years later when we look at 2020 and Covid-19, I think there will be a sense of pride that we have taken part in something very meaningful to bring our own people back home," says Ong.
---
Stories of Us is a series about ordinary people doing extraordinary things. Be it breaking away from conventions, pursuing an atypical passion, or making the world a better place in their own small way, these stories remind us both of our individual uniqueness and our collective humanity.
---
Top images by Andrew Wong and courtesy of MFA. Quotes were edited for clarity. 
If you like what you read, follow us on Facebook, Instagram, Twitter and Telegram to get the latest updates.