The city of Lop Buri in northeastern Thailand is known for its large population of monkeys.
These long-tailed macaques have become one of the city's tourist attractions.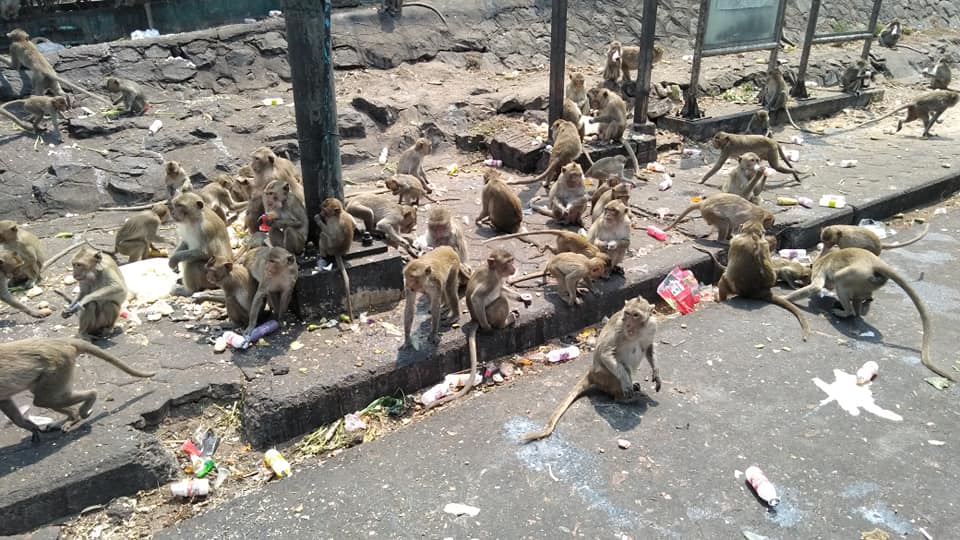 These monkeys are believed to bring good luck which is why they are left to roam free in the city.
The city's monkeys are also treated to a feast each year during the Lop Buri Monkey Festival.
Sounds good? Think again.
Two gangs fight over food
The spread of Covid-19 has resulted in a drop in tourist arrivals at Lop Buri just like many other places around the world.
This has apparently resulted in a lack of food for the thousands of monkeys residing in the city, which have become so reliant and adapted to human feeding over time.
A recent video circulating online shows a large troop of monkeys rushing to the middle of the road in Lop Buri on the morning of Mar. 10.
Bangkok Post reported that the monkeys, which belong to two rival gangs, were engaged in a fierce fight over food.
The two gangs usually do not cross paths and stick to their own territories at separate temples.
However, the drop in tourists resulted in a lack of food which prompted one gang to encroach into the space of another, leading to this jaw-dropping brawl.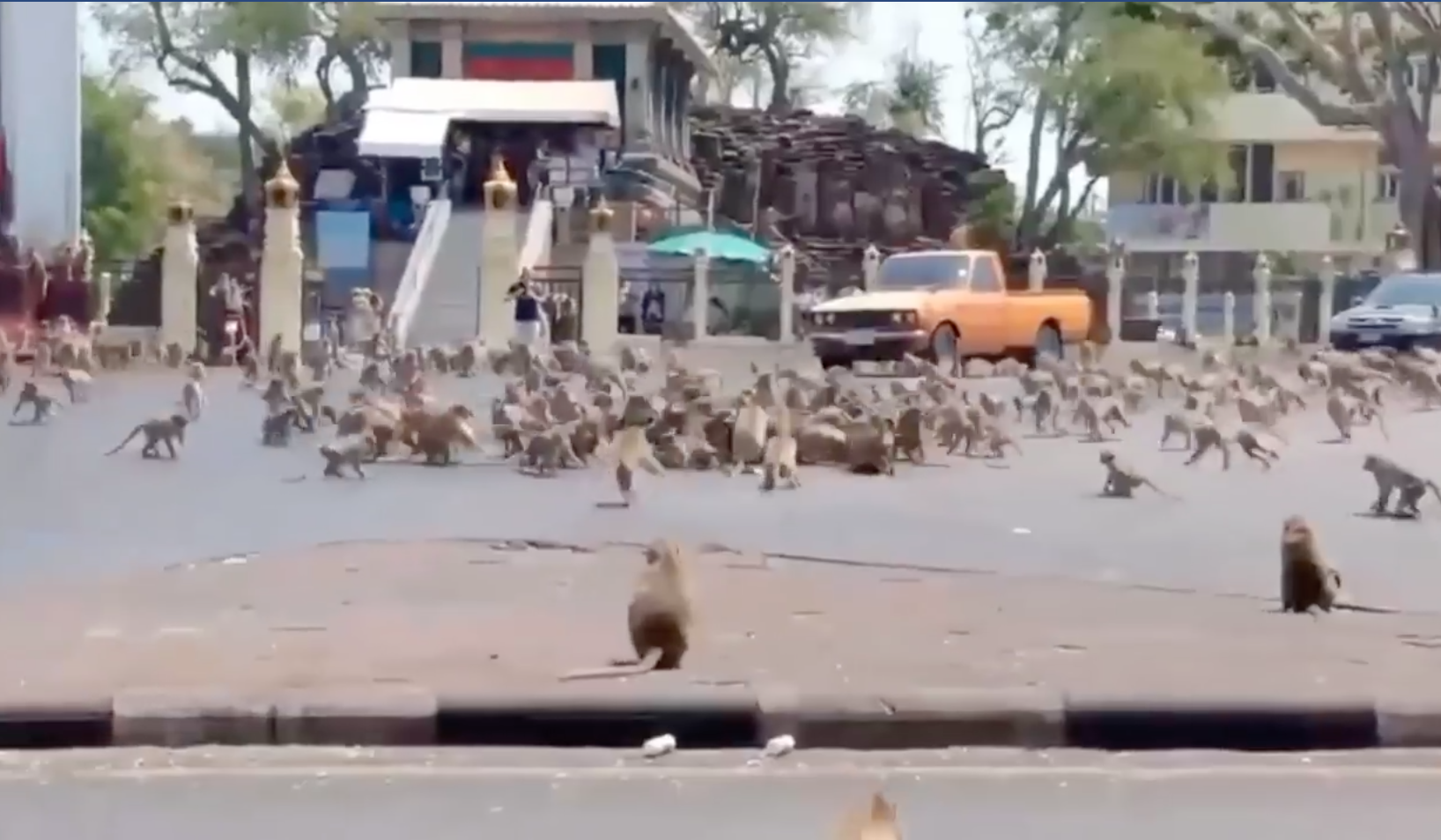 No casualties
Onlookers and online viewers were clearly shocked by the sight.
An eye witness that Khaosod English spoke to said that the market is usually much crowded with tourists during this period.
Subsequently, local residents contributed some food to the monkeys residing at both temples.
There were no casualties but traffic was delayed for 10 minutes, Khaosod English reported.
You can watch the video here:
https://www.facebook.com/besttyz/posts/10206801067581959
Top photo via Sasaluk Rattanachai / Facebook
If you like what you read, follow us on Facebook, Instagram, Twitter and Telegram to get the latest updates.