A church in Gyeonggi Province, South Korea sprayed saltwater into the mouths of followers under the false belief that saltwater was effective in preventing the spread of Covid-19.
At least 46 infected after saltwater spray
At least 46 church-goers of River Of Grace Community Church were infected with the virus, according to South Korean officials on Monday, Yonhap News Agency reported.
After reviewing CCTV footage, officials found out that members of the church congregation had saltwater sprayed in their mouths one by one, and may have been used repeatedly without disinfection.
The spraying of saltwater as a form of disinfection was practiced during the church services on March 1 and March 8, according to authorities.
Both sessions were attended by roughly 100 people.
Video images from the footage showed a church official sticking the nozzle of a spray bottle into the mouth of one church member after another.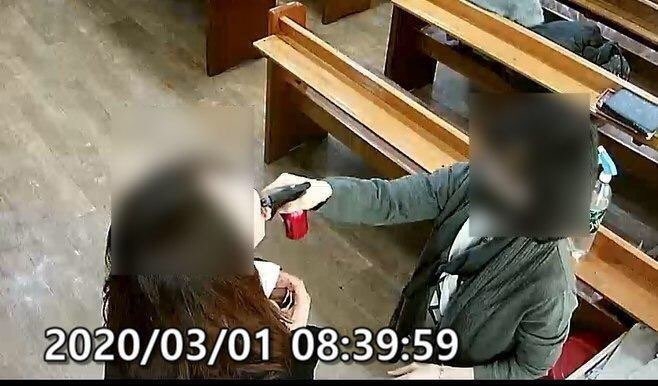 Church pastor apologised
Speaking over the phone with Yonhap, the church's pastor apologised for the mass infection of his church members.
"I feel deeply sorry about what has happened. I will take all the blame and responsibility," the pastor said.
He also indicated his intention to retire after the ongoing crisis was over.
The pastor and his wife were two of the 46 infected church members.
If you like what you read, follow us on Facebook, Instagram, Twitter and Telegram to get the latest updates.