Four government agencies have announced a set of "safe distancing measures" for F&B establishments to provide a safer dining environment for customers, in a joint advisory issued on Friday, Mar. 20.
The agencies involved are Enterprise Singapore (ESG), the National Environment Agency (NEA), Singapore Food Agency (SFA), and Singapore Tourism Board (STB).
As more F&B outlets adopt such measures, Singaporeans can expect the all-too-familiar experiences of buying bubble tea and eating out to be different from before.
This, however, will require the cooperation of everyone to keep a safe distance from each other in public spaces.
Safe distancing measures require a nationwide effort
When Senior Minister of State for Trade and Industry, Chee Hong Tat, visited NEX shopping mall on Mar. 20, a few retail outlets have already started these additional safe distancing measures.
Chee said that both businesses and customers have to get used to these necessary adjustments as it is "a whole nation's effort" to make safe distancing possible and effective.
While Chee recognises that these additional precautions may impact businesses, they will also give customers greater confidence and peace of mind to dine out or shop.
"I think it's a balance, we shouldn't overdo some of the measures and make it impossible for businesses to operate but at the same time we need to give sufficient protection."
Popular bubble tea chain KOI Thé Singapore (KOI) is among those who have implemented safe distancing.
Here are some things that bubble tea fans should take note of.
Stand at least one metre apart in queues
Like many retail outlets, KOI has pasted markers on the floor to space customers out in the queue by at least one metre from each other.
The NEX store can accommodate nine people in the queue at any one time, should all customers queue behind the markers obediently.
There are four kiosks for customers to place their orders. The queue should move quite quickly if the people at the kiosks do not take too long.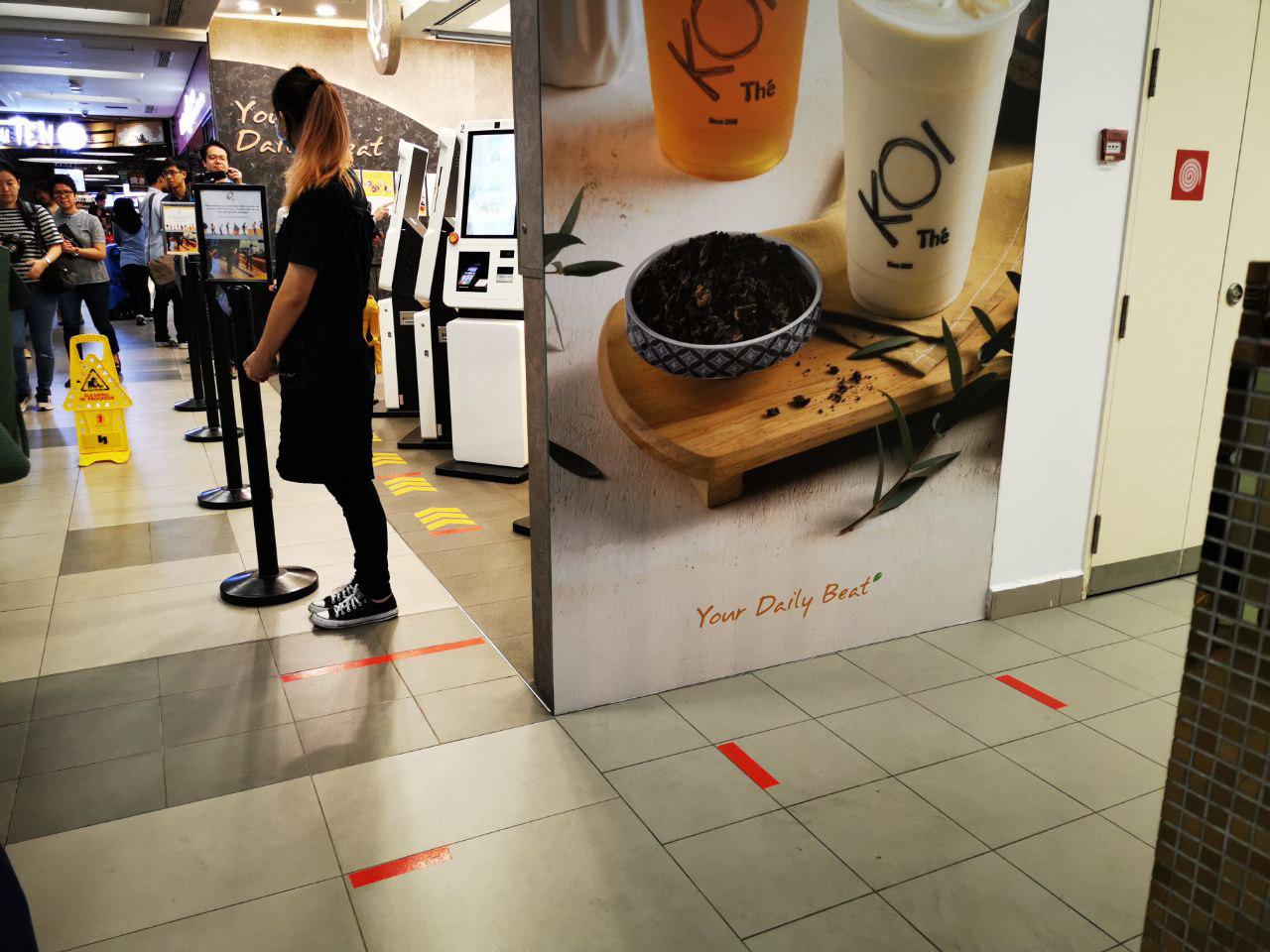 Safe distancing advisory
There are also simple signages put up at various spots in the store to remind customers to keep a safe distance while queuing or waiting for their beverages.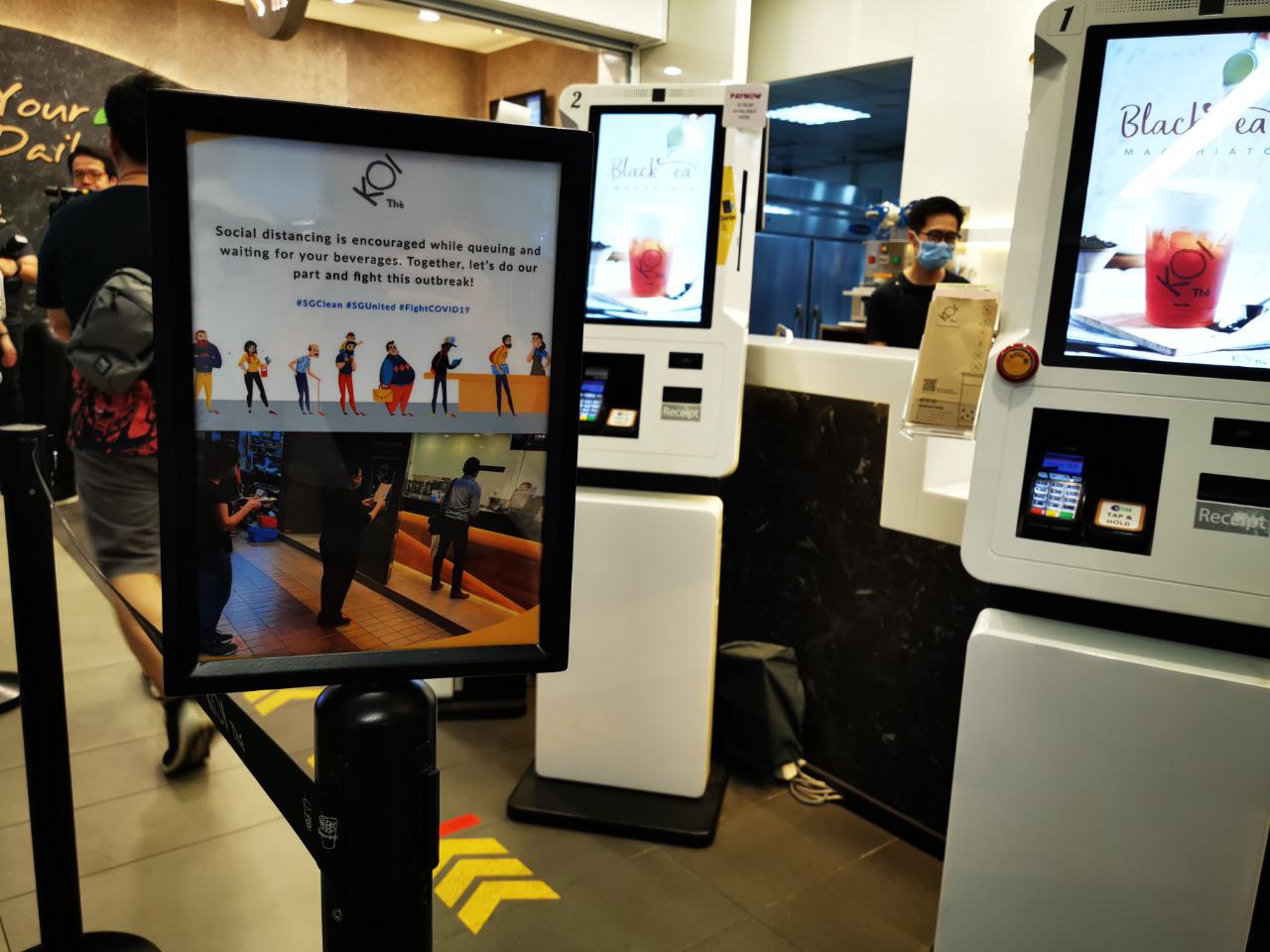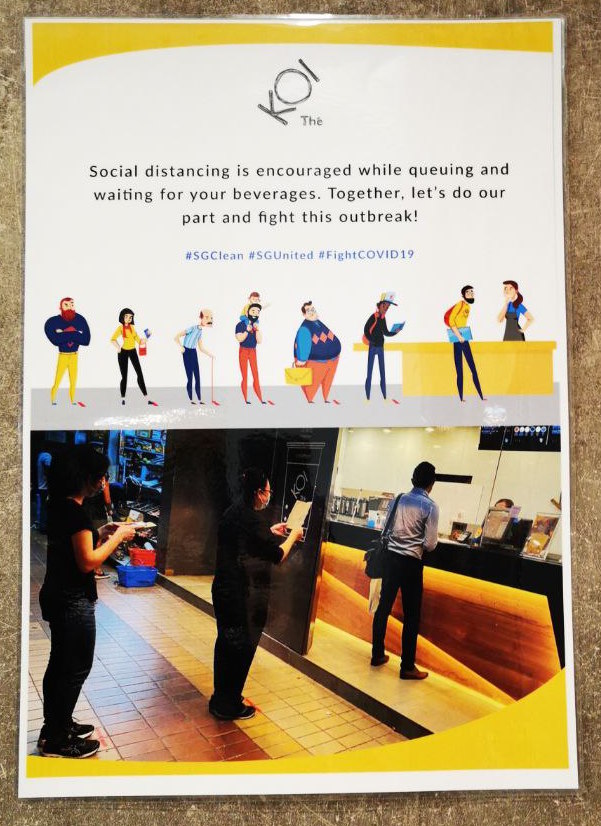 KOI also assures customers that their staff members are keeping up with personal hygiene by putting on masks when preparing the drinks.
One thing to note, however, is that the bubble tea chain will not be accepting personal cups or tumblers for any purchase during this period of Covid-19.
In response to Mothership's query, Gong Cha said that it will be taking the same measure to suspend the use of personal containers during this period.
Gong Cha also encourages customers to use their app to pre-order drinks for now.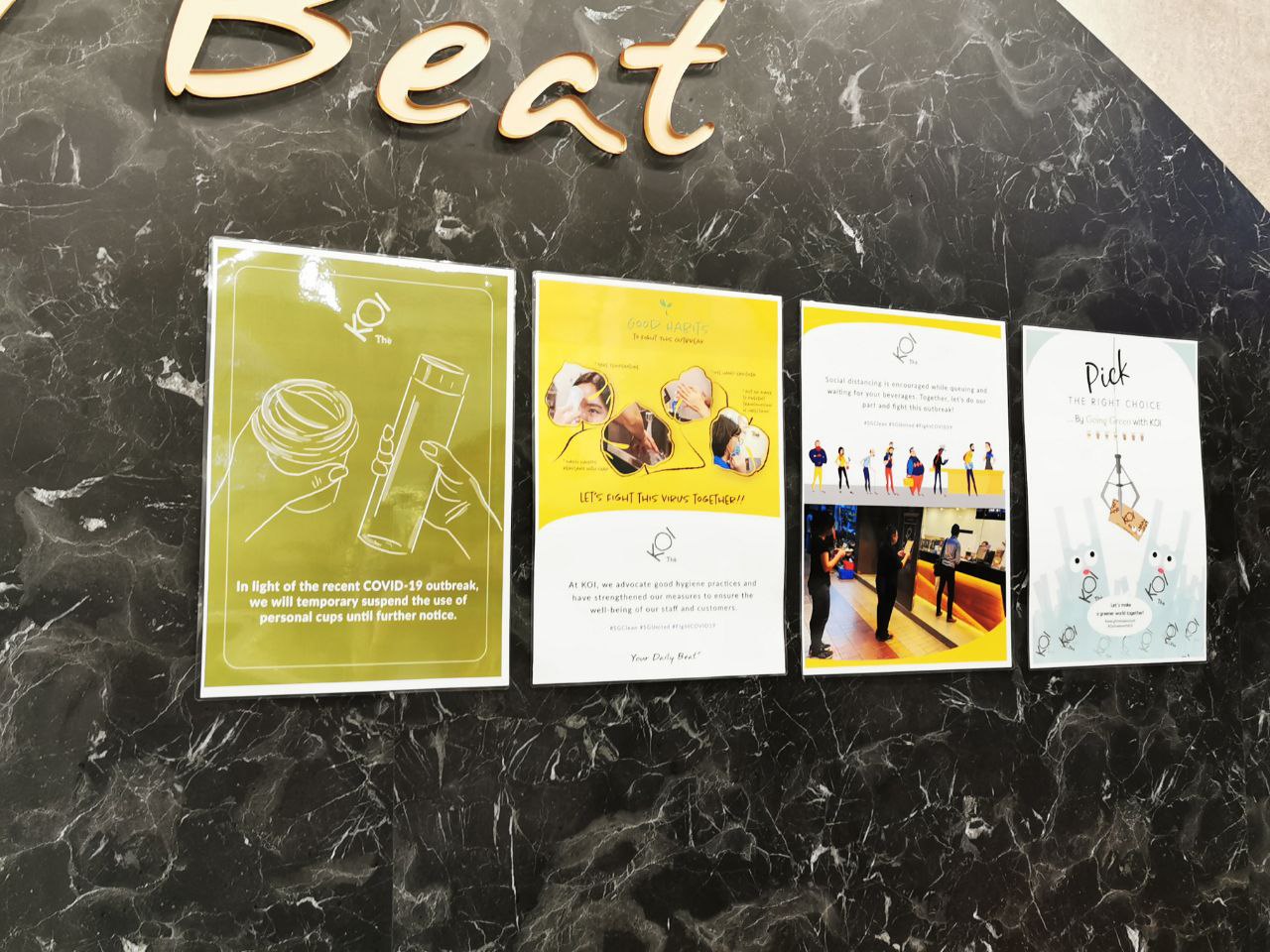 Other safe distancing measures include putting up a cross to create a bigger space between customers at the collection counter and the counter where straws and drink sleeves are placed.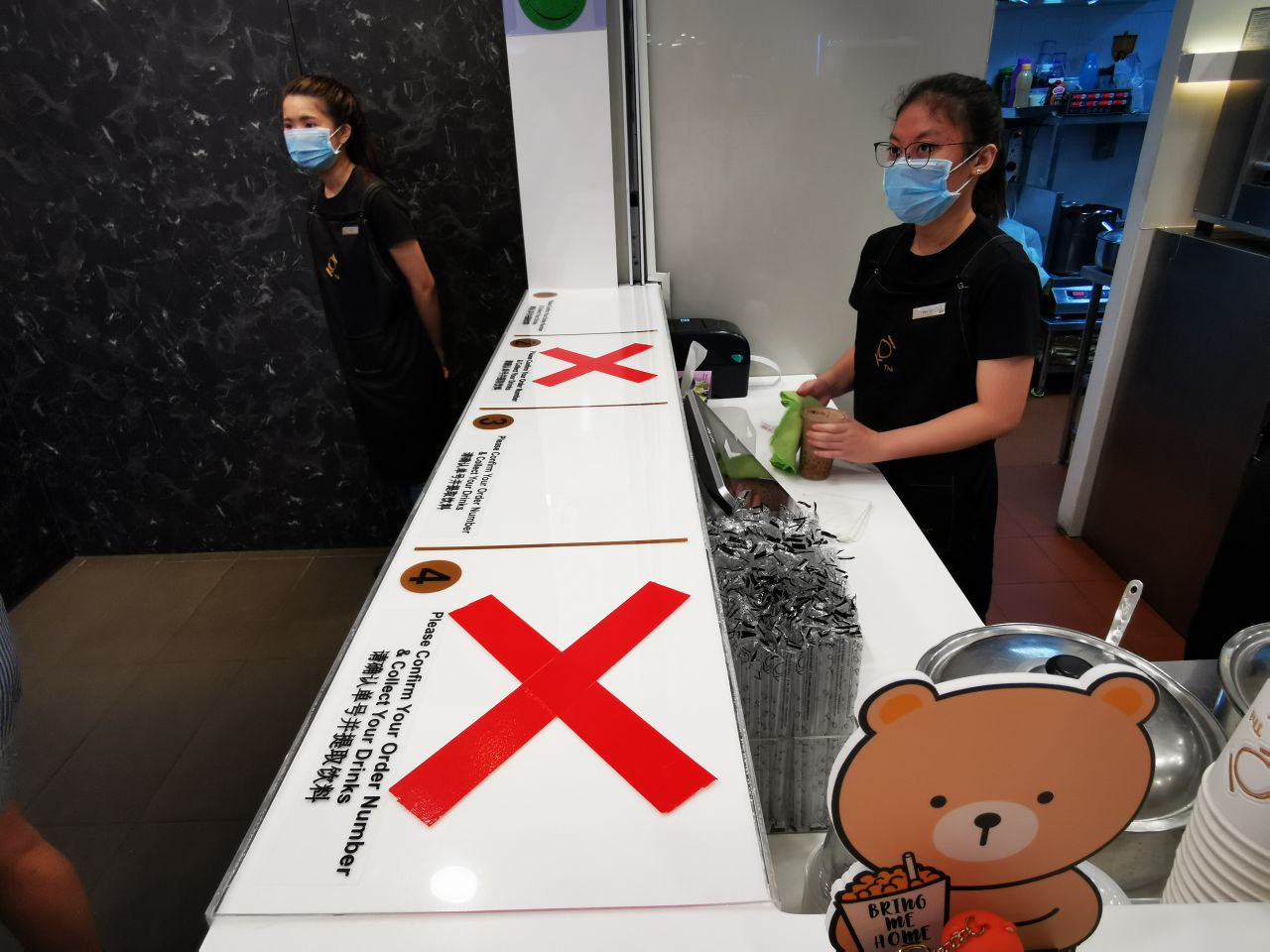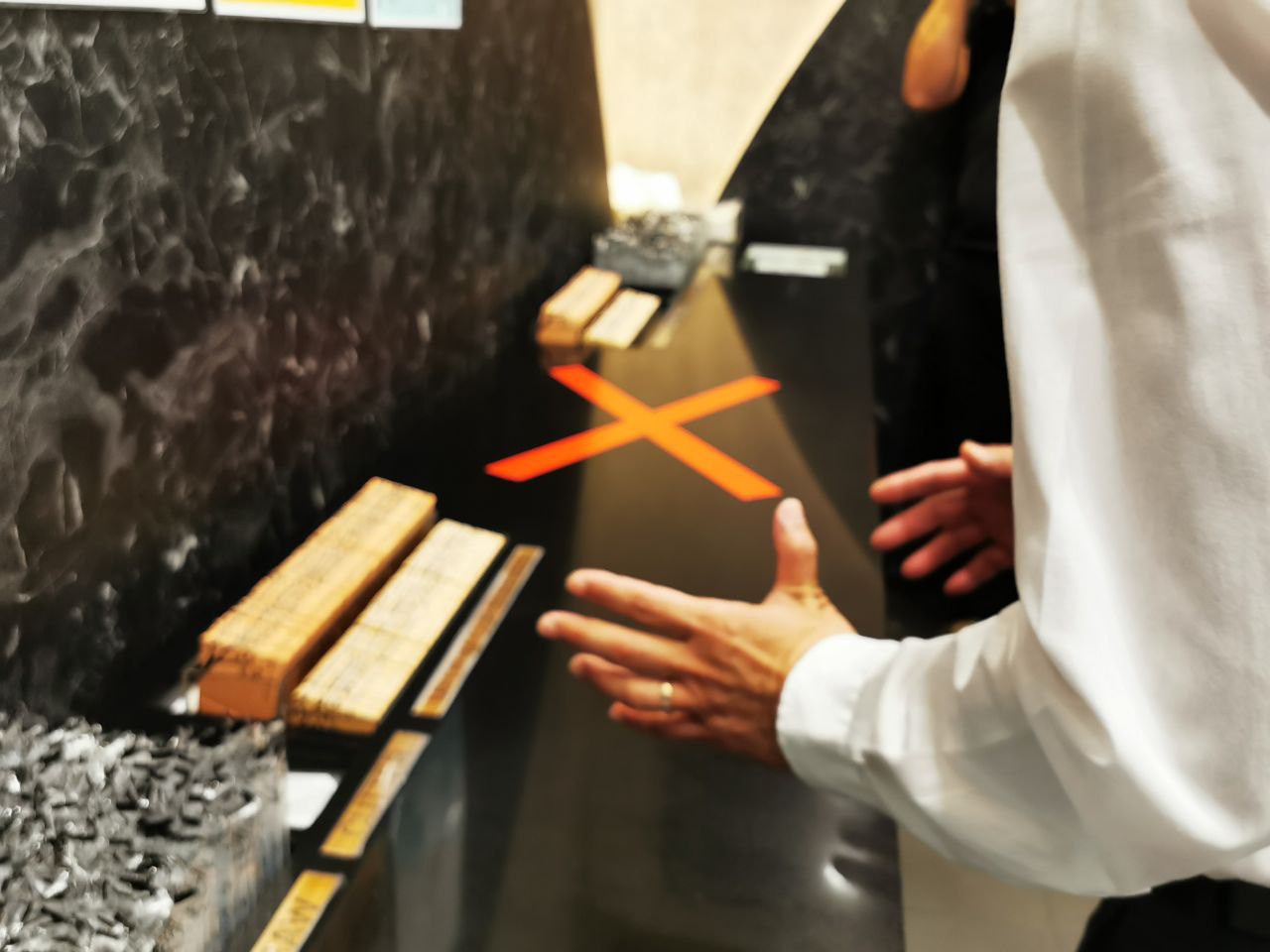 This advice applies to restaurants and eateries too, which have also been advised to eliminate queues by taking down diner details and calling them when there are seats available.
Other safe distancing measures at F&B outlets
At eatery outlets and restaurants, family members and friends in the same group can be seated together.
However, F&B establishments are advised to ensure a safe distance between different groups of diners since last Friday.
Some will have to go to the extent of removing tables and chairs in order to create a safe dining environment during this period.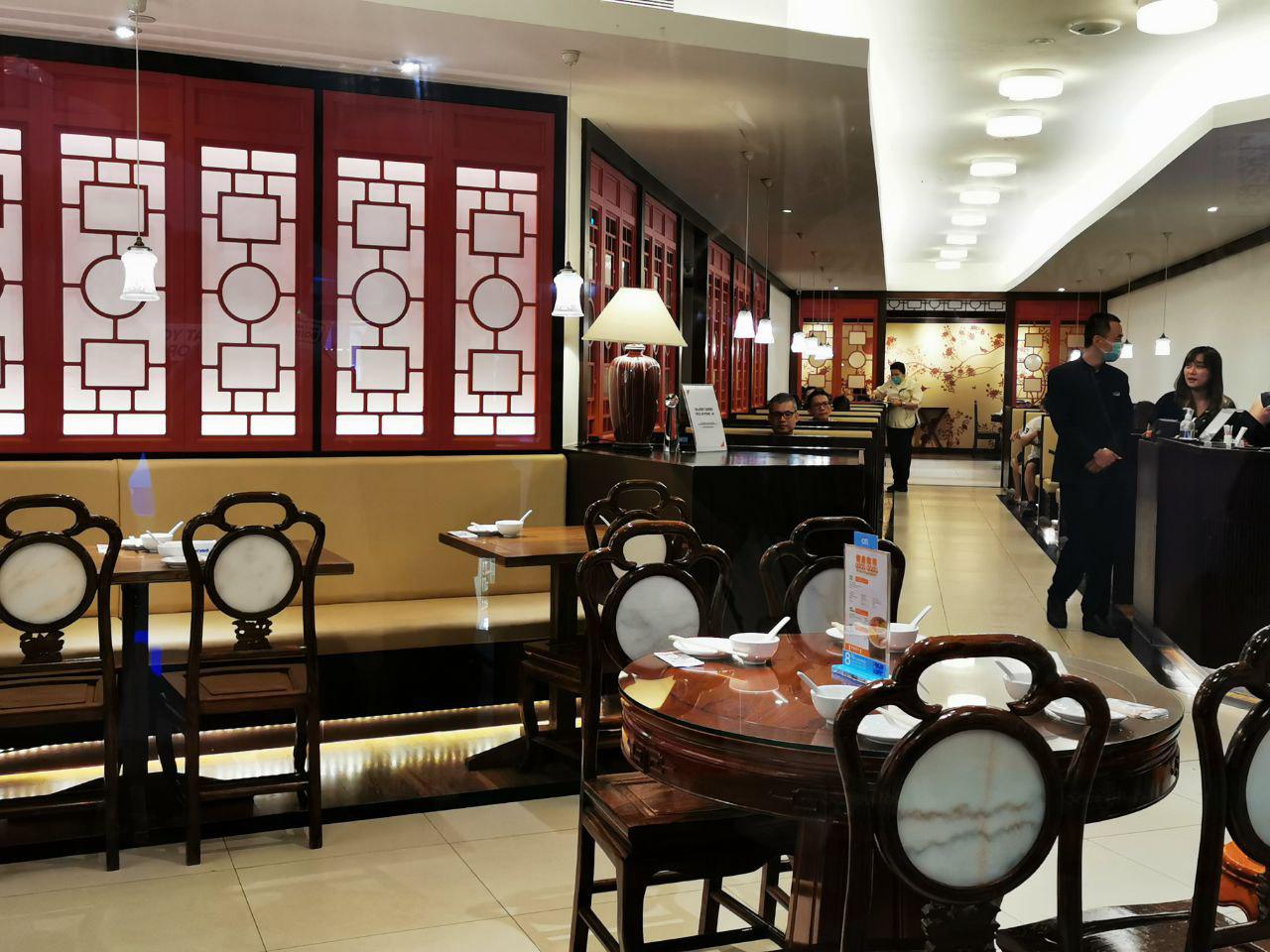 F&B establishments with seated diners have also been advised to take down the details of at least one member in each dining group to facilitate contact tracing.
The joint advisory listed a cloud-based registration system by GovTech as one of the means to do so.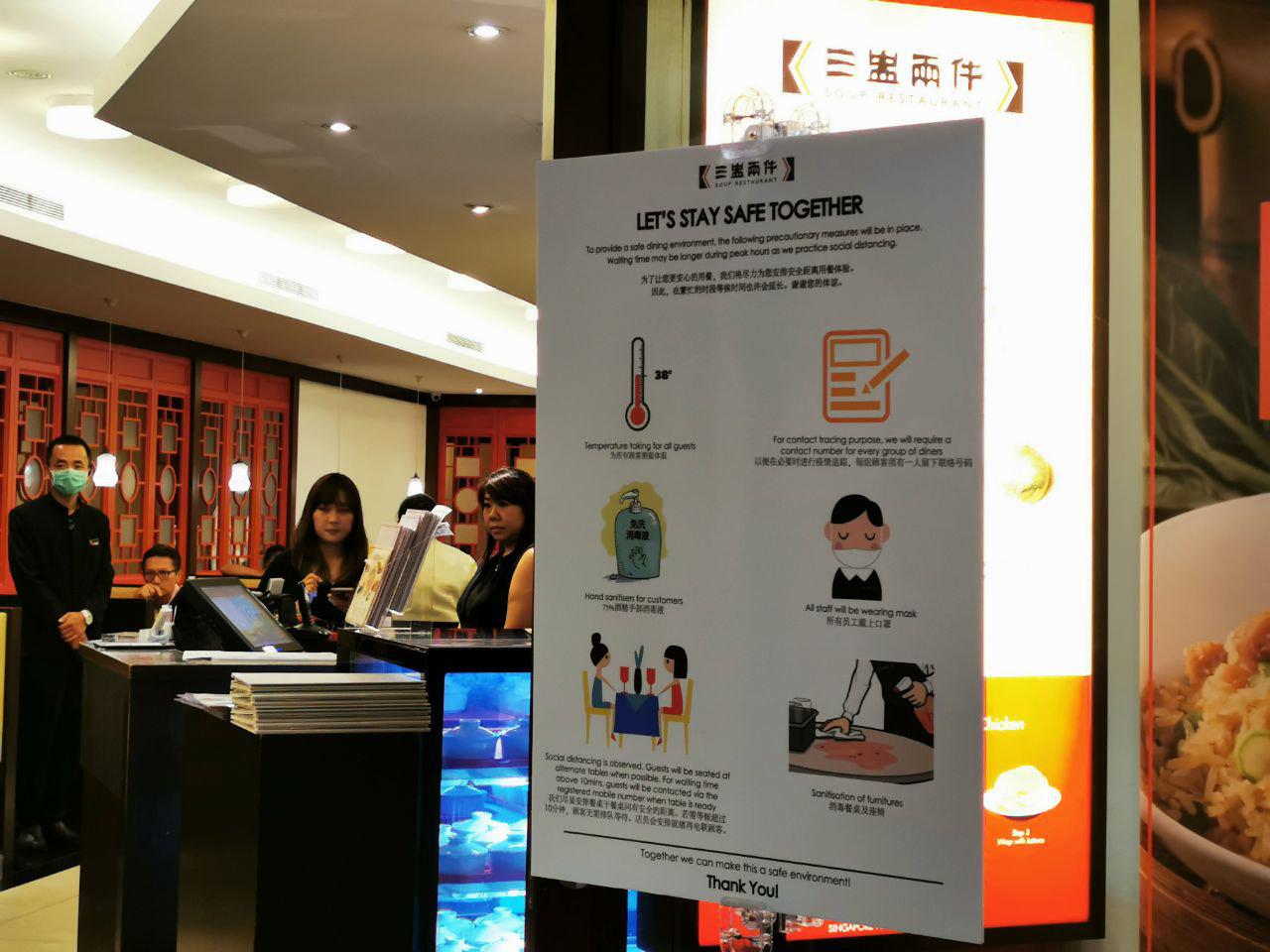 F&B establishments are recommended to frequently disinfect common spaces and "high touch surfaces" such as order kiosks.
Hand sanitisers should be placed in close proximity to high touch surfaces like door handles so that staff and diners can sanitise their hands after touching these surfaces.
F&B establishments are also recommended to provide hand sanitisers to frontline staff who handle cash and other devices who are not able to wash their hands frequently, and carry out thorough cleaning of tables after each diner has vacated the table.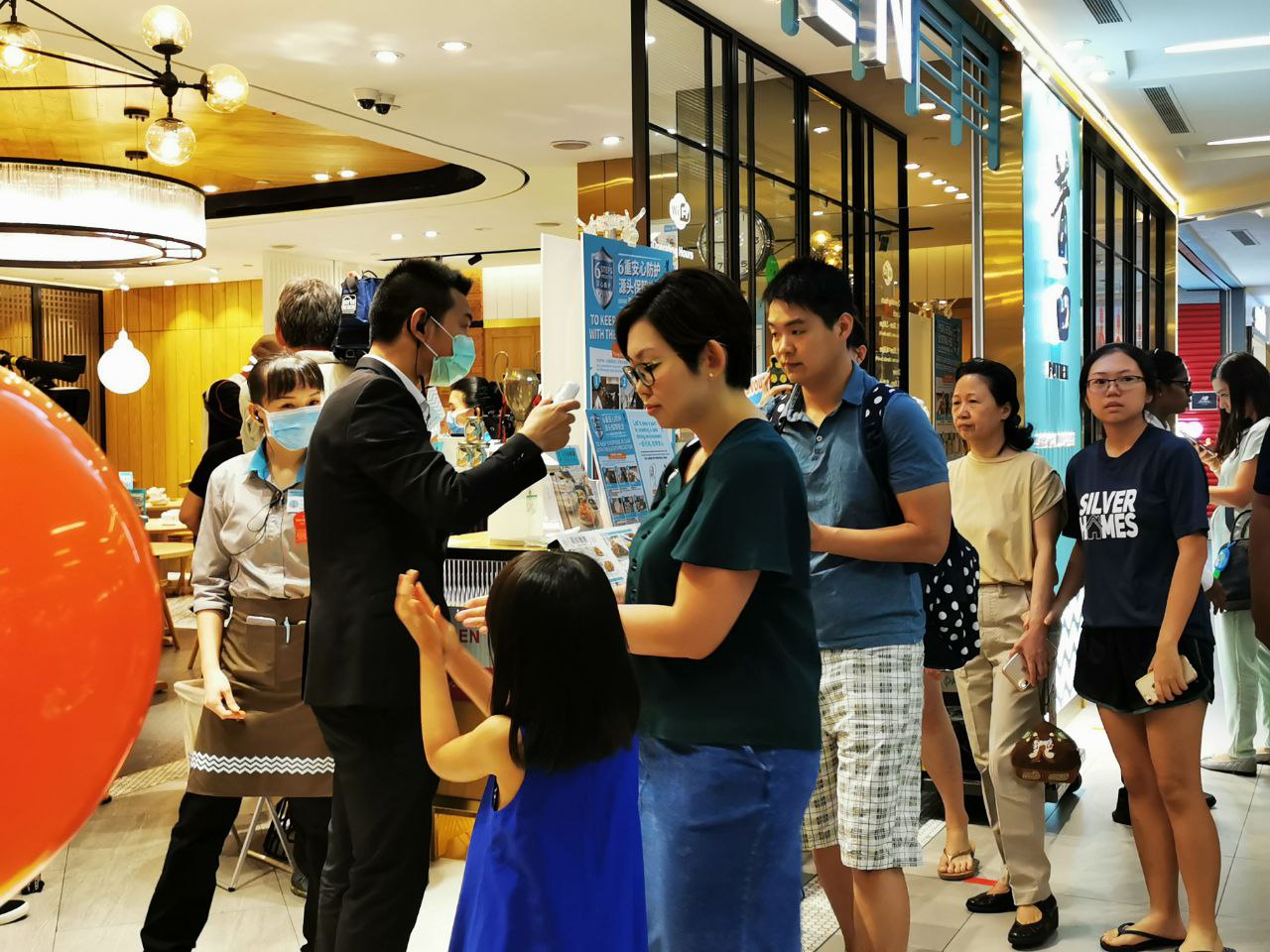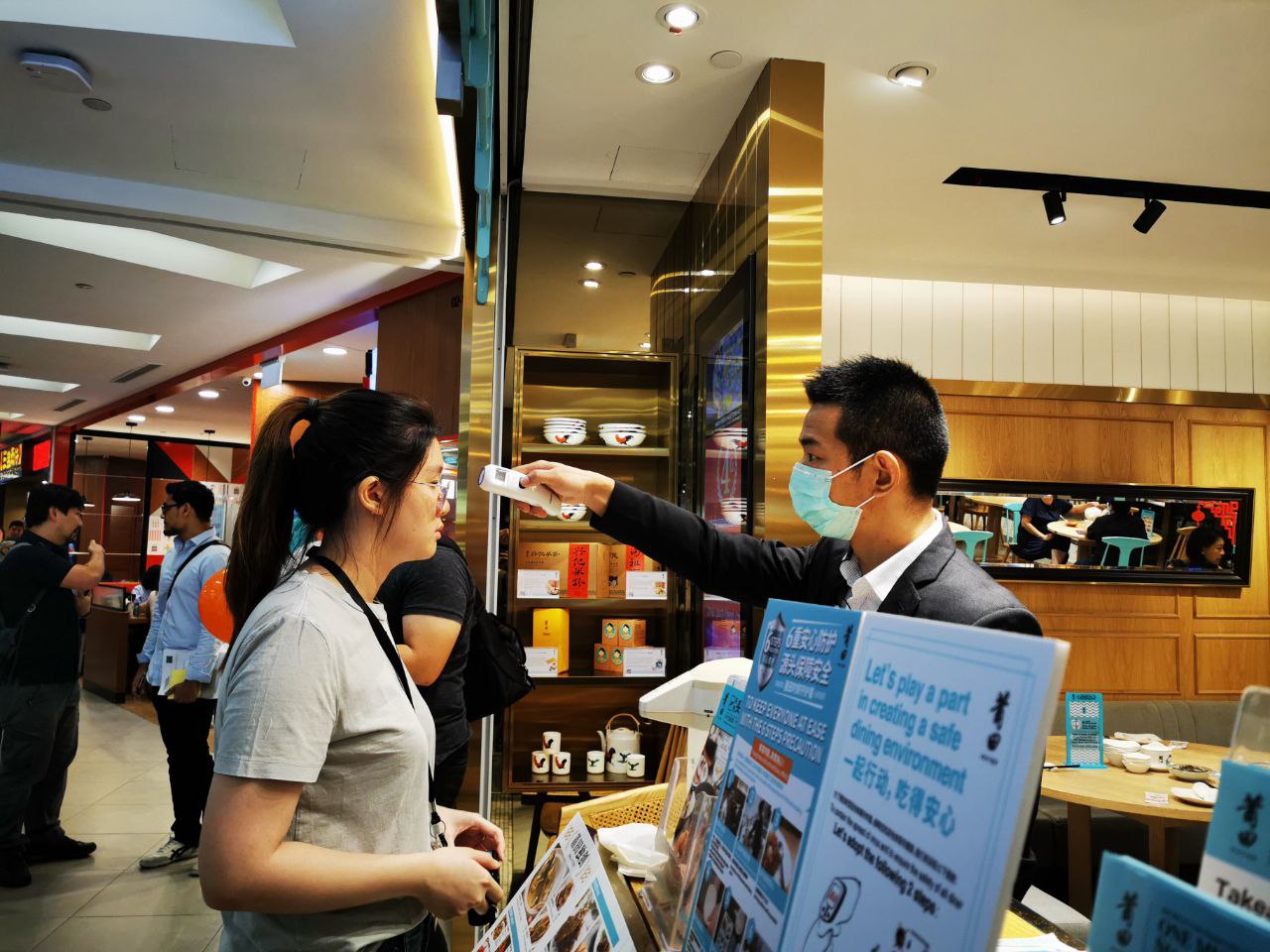 Top photos by Zheng Zhangxin
If you like what you read, follow us on Facebook, Instagram, Twitter and Telegram to get the latest updates.