There's no denying that food delivery (or actually anything delivery) is a huge part of our lives now.
The convenience, the ease, and the fact that you don't have to queue, are all very appealing factors.
And to make our lives easier, food delivery apps keep evolving to cater to all these needs that we didn't even know we had.
Are you maximising them to their full potential though?
Maybe not.
Here are some of the things you can do on the GrabFood app, other than just ordering food.
Multi-concurrent orders
Say you're hosting some friends at your place, and you realise that the food supply is running low. The first thing you think of is, of course, to order more food.
However, some of your friends want chicken wings, while some of your friends crave sushi. Guess what? You can please everybody.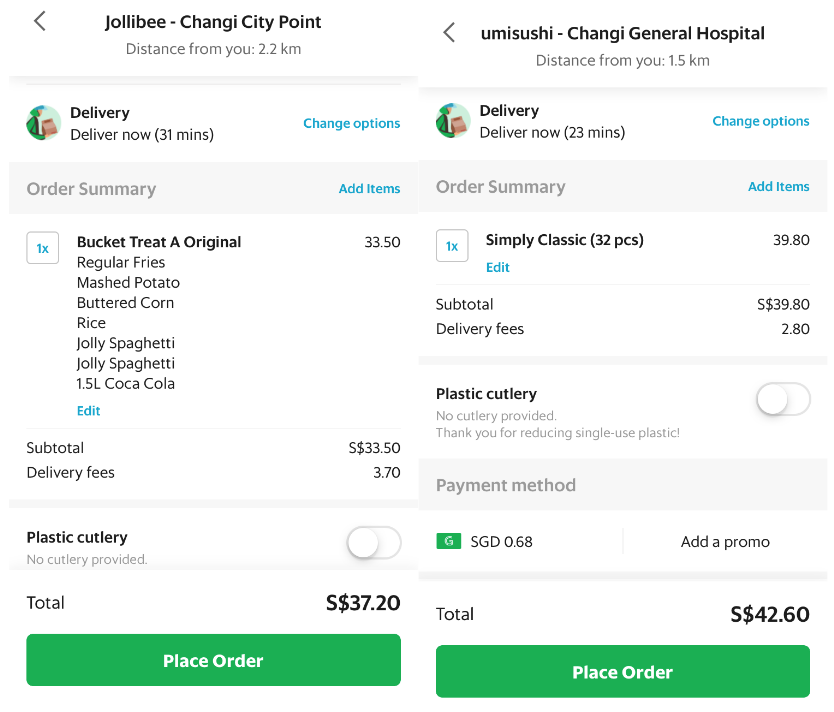 Order from different restaurants concurrently on GrabFood, without having to wait for an order to be delivered.
Everyone is satisfied, even you.
Communicate with the delivery rider
GrabFood orders usually have a certain delivery window.
But if for some reason you're in the bathroom, or stuck in an important video call when the order is about to arrive, you can give the rider a heads-up to leave the food at your doorstep.
Just use this chat function: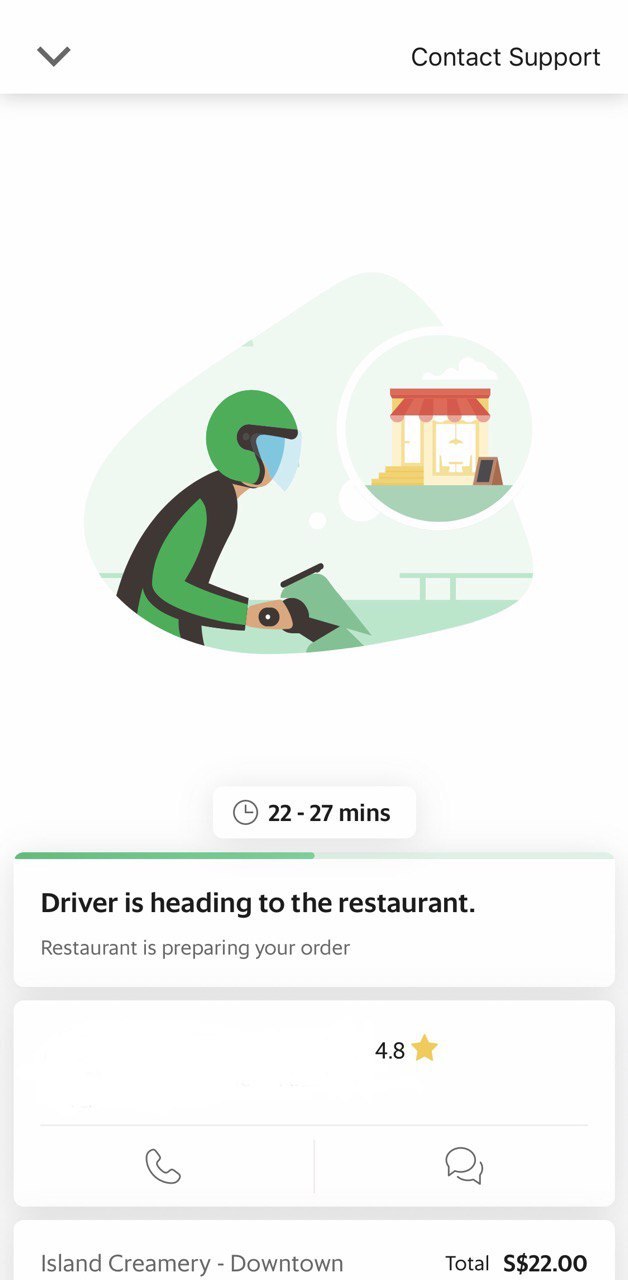 No miscommunication. No I-will-make-you-famous social media posts. Everybody is happy. (Your delivery rider will be even happier if you drop him/her a 'thank you' note.)
Self pick-up
Almost like a pre-order service, this function is good for people who want to dapao their food home but don't want to wait.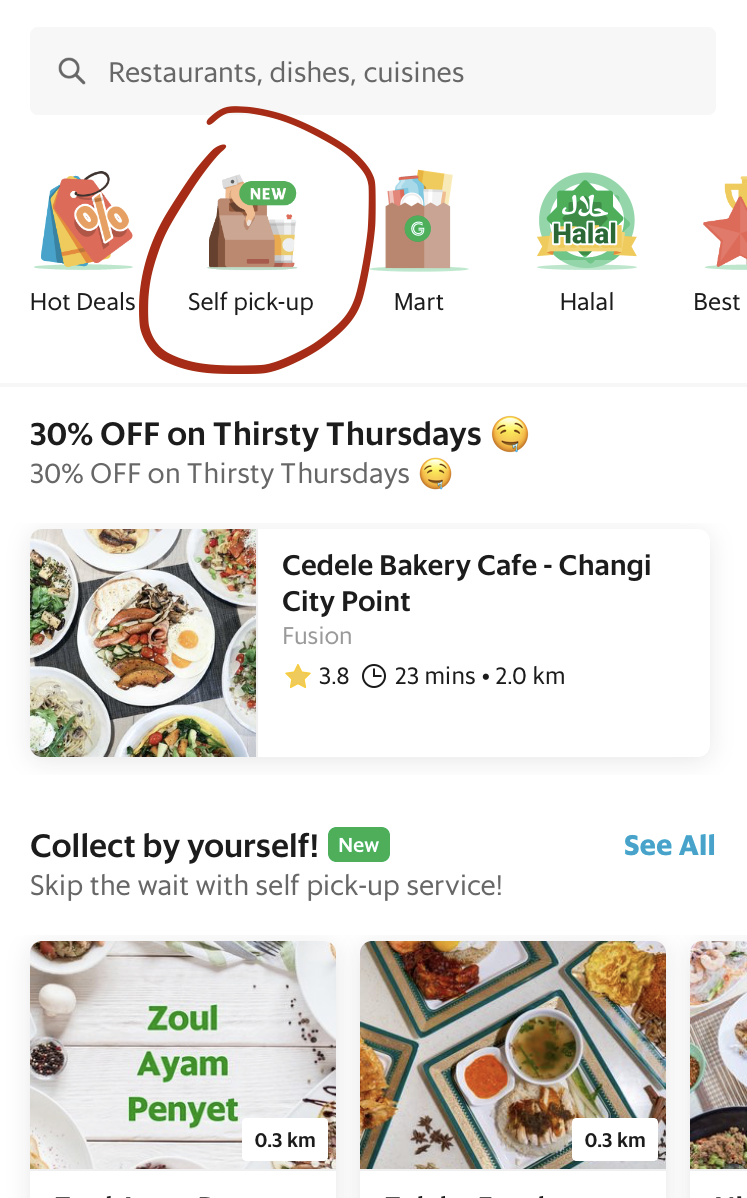 With the self pick-up option, you can order before leaving work, and swing by to pick it up on your way home.
Fresh food without having to wait in line with the dinner crowd. Sounds perfect.
Not just food
Besides food, you can order ice cream, health supplements, alcohol, and even flowers on the GrabFood app.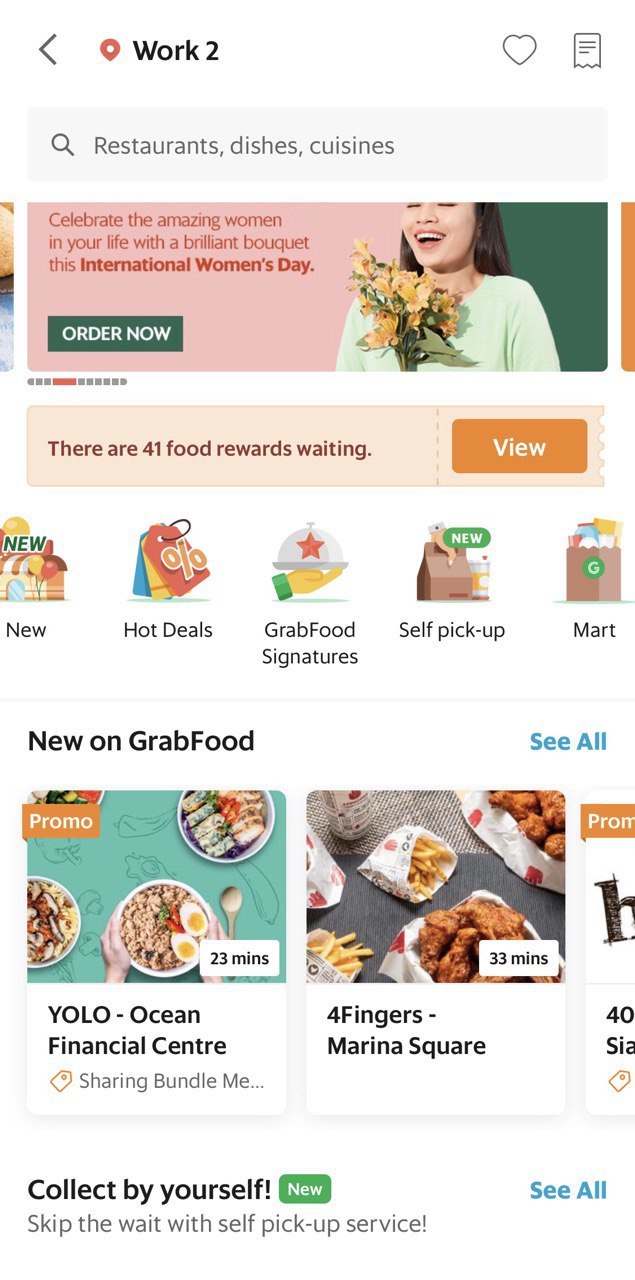 Imagine you're on the way to your friend's graduation when you realise you forgot to get a gift.
Go to the GrabFood app, key 'flowers' into the search tab, choose your bouquet, then have it delivered straight to the graduation ceremony. (The flower icon will only be there during certain occasions.)
Surreptitiously slip out to collect it, and no one will be the wiser.
And yes, we did mention ice cream, health supplements, and alcohol earlier.
You can check them out under the "Mart" tab, and the "GrabFood Signatures" tab.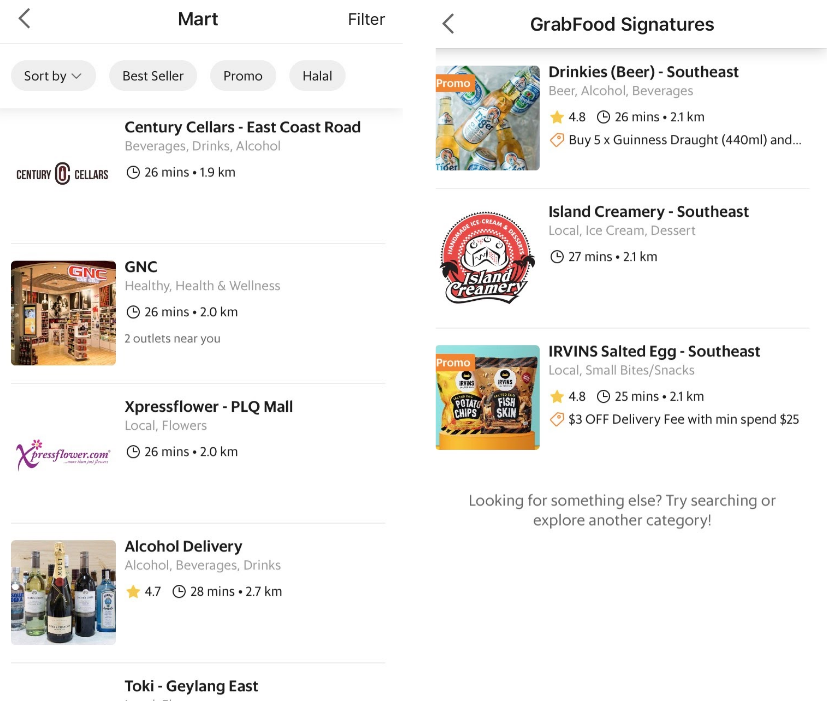 That's right. Even IRVINS can be delivered now.
Schedule your order
If you're the decisive sort who knows what you want for lunch while having breakfast, you can schedule your order and have it delivered at a later time.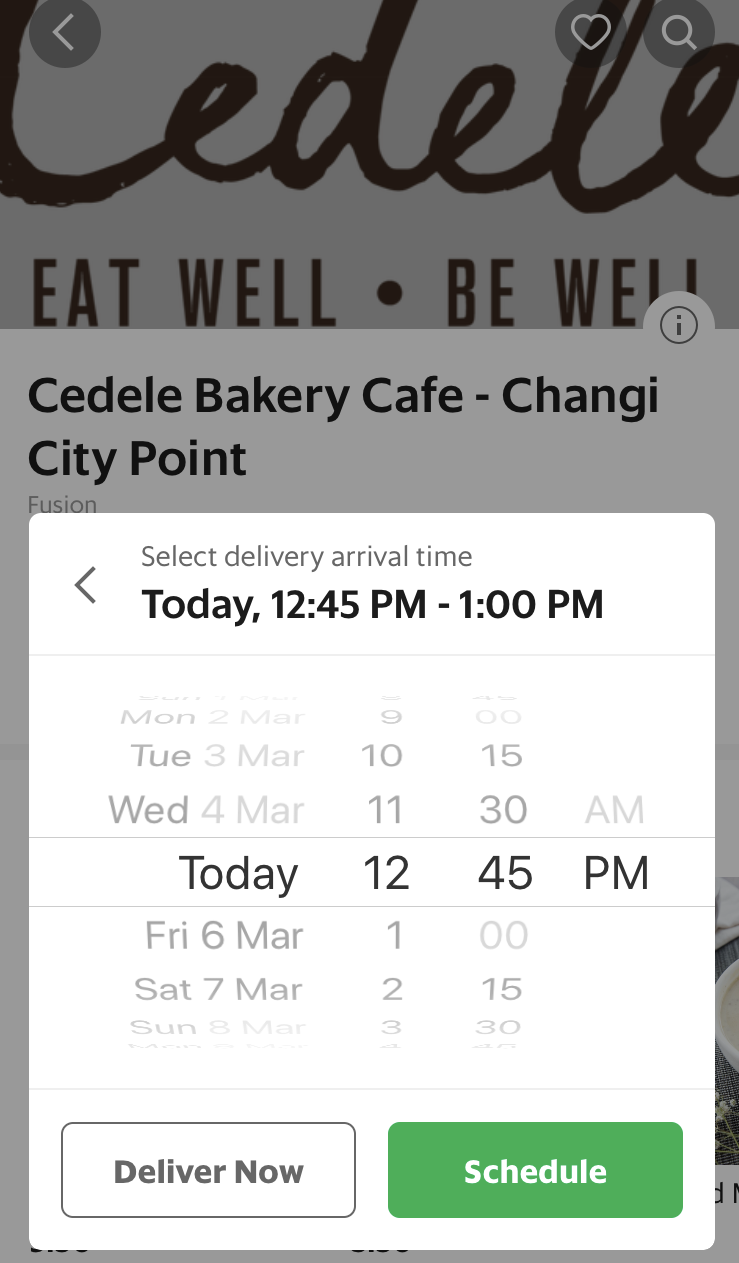 This way, you can work on autopilot all the way till you hear the doorbell ring.
24/7 delivery
No more instant noodles or potato chips for your late night hunger pangs.
You can order from a variety of GrabFood merchants even when your stomach starts growling at 3am, thanks to all those late-night eateries available on the app, as well as the hardworking delivery riders out there.
And what could beat watching your favourite show while tucking into supper?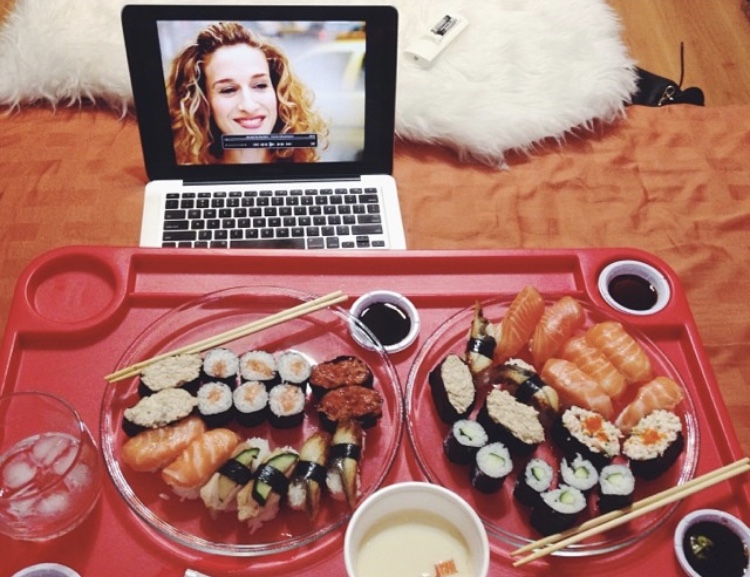 Nothing.
Filter by the restaurant
If you find yourself scrolling endlessly through the restaurants, not knowing what to eat, the app can also help you out with your decision-making process.
Filter your options in various ways -- Recommendations, ratings, or popularity.
Not only does this narrow your search, you're almost guaranteed to have good food since those eateries would be ones that are popular.
It's kinda cool how technology continues to make our lives easier even though everything feels so convenient now.
Perhaps in the future, apps would be able to calculate our cravings and let us know what we want, before we want it?
You never know.
Top photo via GrabFood on Instagram
--
Follow GrabFood on Facebook and Instagram for updates on its latest offers.
This sponsored article in collaboration with GrabFood makes sure Mothership.sg writers never go hungry again.
If you like what you read, follow us on Facebook, Instagram, Twitter and Telegram to get the latest updates.