You've probably heard stories of prolonged firefighting from Singapore Civil Defence Force's (SCDF) personnel.
In extreme cases, the blaze can even last through the night.
While such operations are sufficiently intense and gruelling on their own, members of the public may overlook another demanding aspect: Firefighters sometimes have to wear up to 60kg in equipment while in action.
This includes the Personal Protective Equipment, which ensures their safety, as well as various tools and even a breathing apparatus.
This was cleverly shown in a Facebook post by SCDF on Mar. 11, where they provided a closer look at the firefighters' attire and equipment.
It starts with their everyday uniform, which they wear while carrying out administrative duties: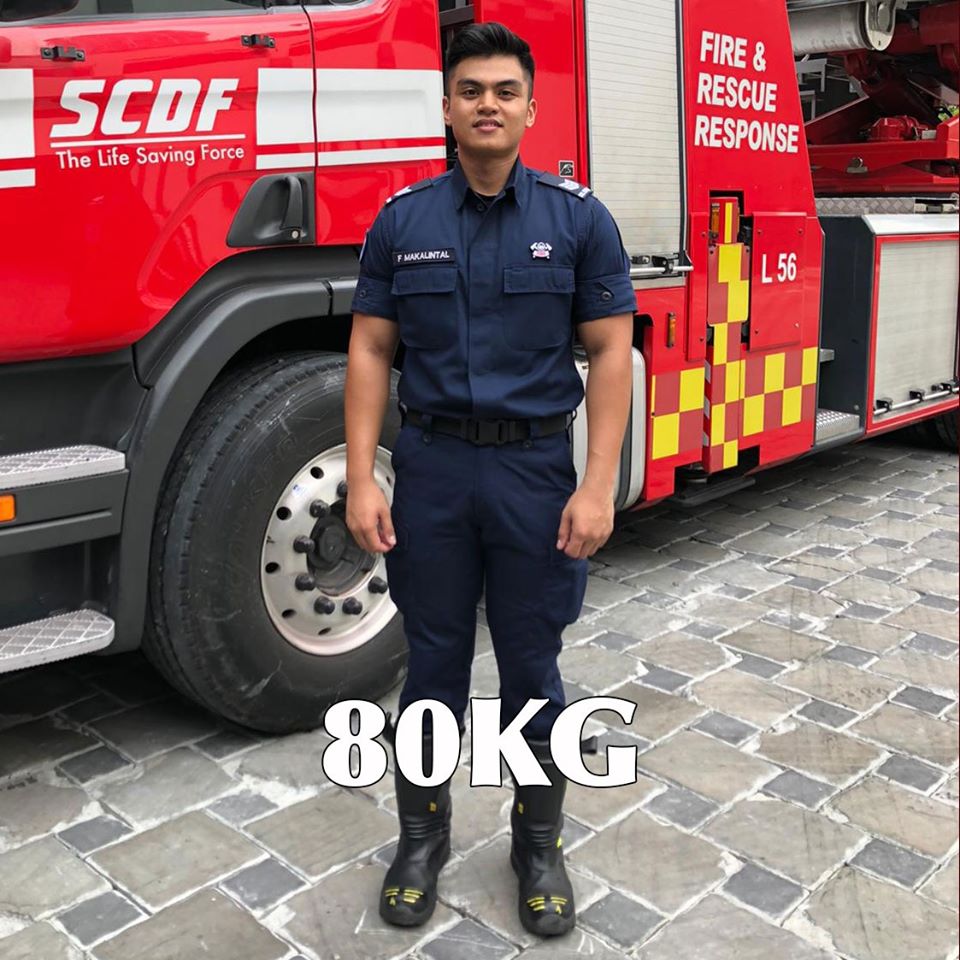 "The everyday No.4 uniform and pair of fire boots (without firefighting attire). We wear this uniform when we are in the fire station and when carrying out our administrative duties. Total weight: 80kg"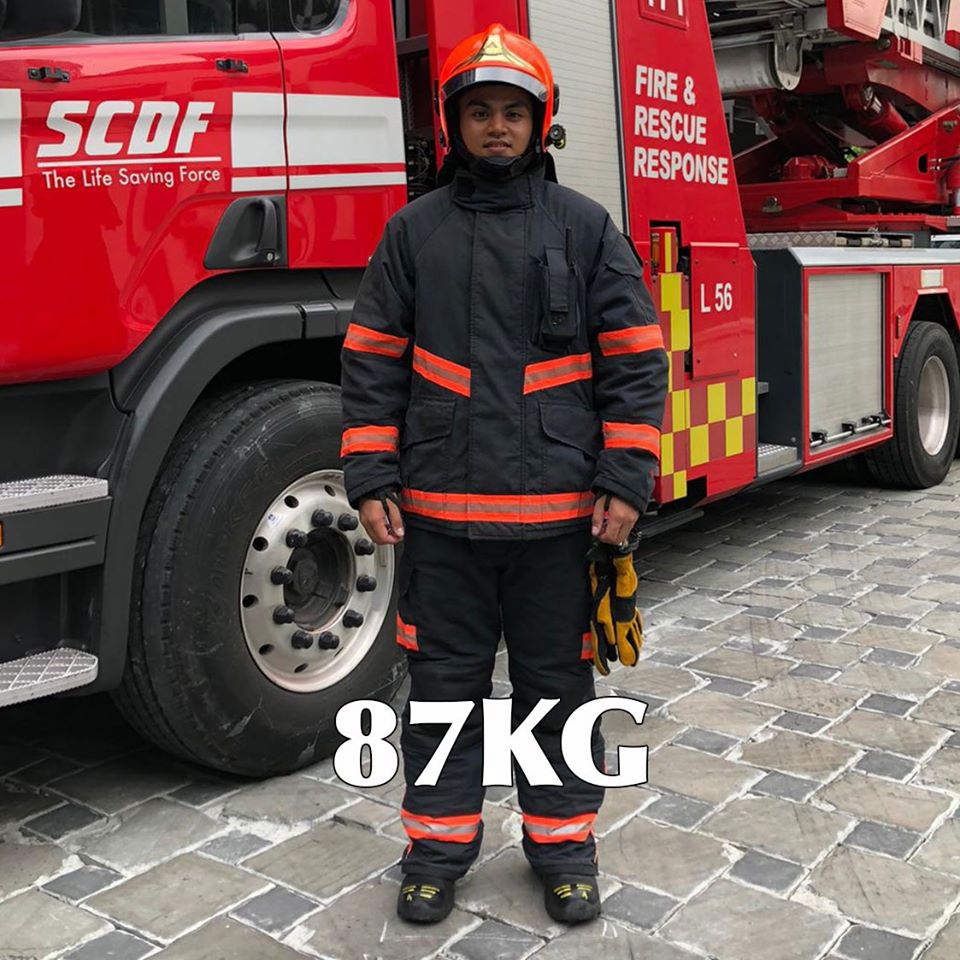 "The firefighting attire, also known as Bunker Gear. We wear this when responding to fire and/or rescue incidents. Total weight: 87kg"
"The firefighting attire and a Self-Contained Breathing Apparatus (SCBA) set. The SCBA set protects us from respiratory hazards when operating in a smoke-logged environment. Total weight: 102kg"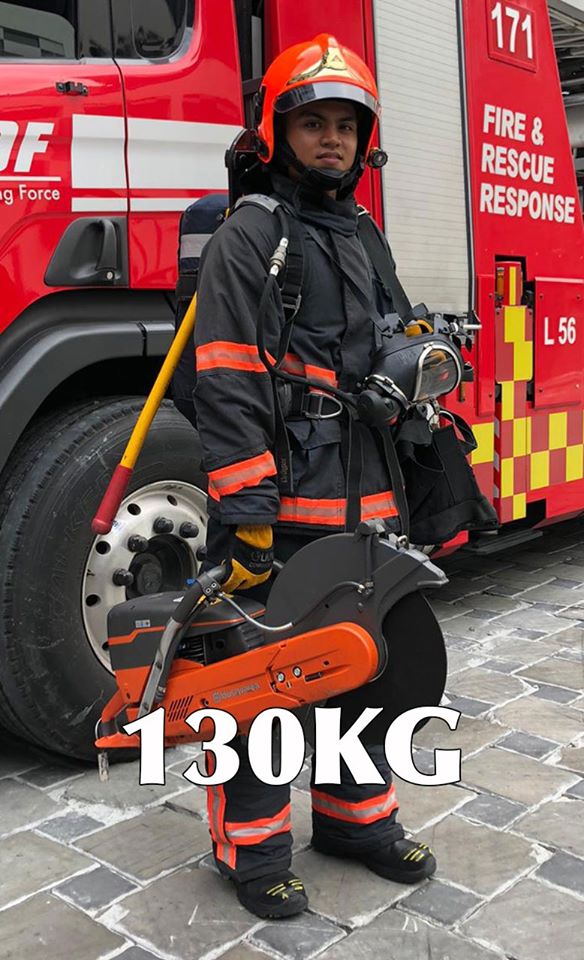 "The firefighting attire, SCBA set, Rabbit Tool, Power Saw & Bolt Cutter. These tools allow us to gain entry into premises through various openings to conduct rescue and firefighting operations. Total weight: 130kg"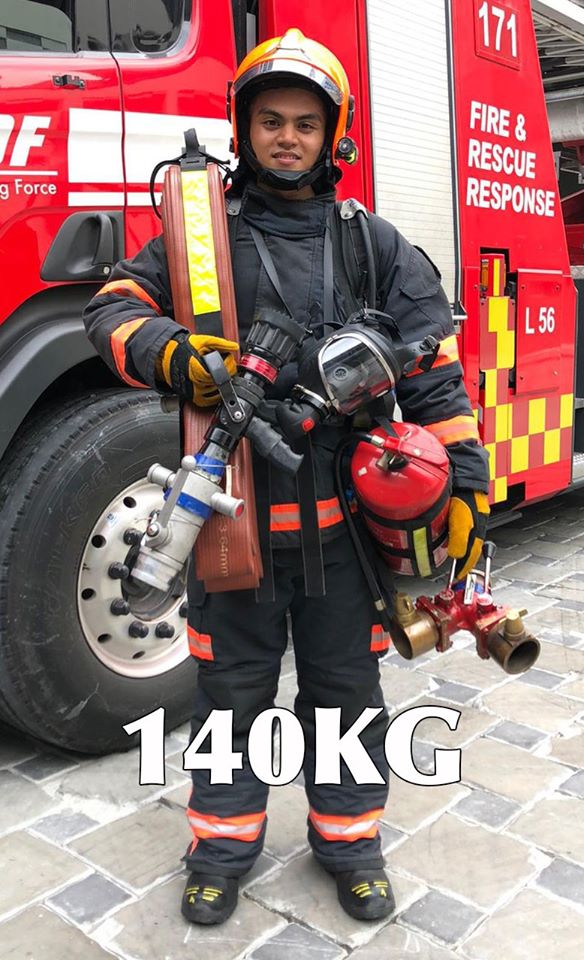 "The firefighting attire, SCBA set, 64mm (in diameter) hose, dividing breeching, dry powder fire extinguisher and firefighting nozzle. These firefighting equipment are essentials for fire incidents. Total weight: 140kg"
Here's the entire process: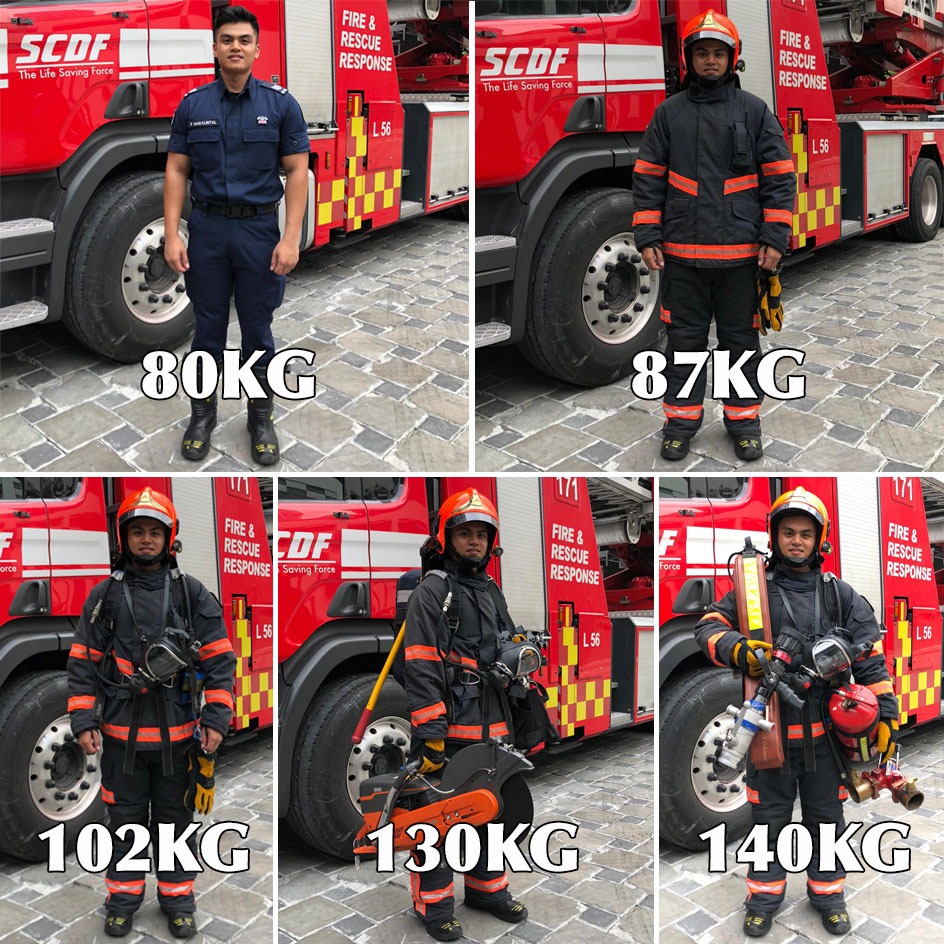 Whew.
You can find the original post here:
Top image via SCDF on Facebook
If you like what you read, follow us on Facebook, Instagram, Twitter and Telegram to get the latest updates.