Follow us on Telegram for the latest updates on Covid-19: https://t.me/mothershipsg
On Mar. 16, a tweet about a Denmark supermarket went viral.
As a response to Covid-19 hoarding, Hellerup Foodmarket implemented a price trick to stop consumers from buying too many hand sanitisers.
Twitter user @_schuermann explained that the store priced one bottle of sanitiser at kr40 (S$8.47), but sold two bottles at kr 1,000 (S$211.69) each.
https://twitter.com/_schuermann/status/1239294777452974080
Other users generally found it to be a great idea.
Brilliant idea. Instead of making multiples cheaper, or supermarkets should do this. That would stop the panic buying.

— Gary Cook - it only takes 3.5% (@orak100) March 16, 2020
Magnificent idea! We should do this in UK (although the shelves are bare anyway 🤪) but we could apply it for toilet roll, cans of soup, pasta...the essentials lol 🧻💷🧻🧻💎#panicbuyuk

— kathryn f (@verdiKat) March 16, 2020
Agreed! I live in San Francisco, Ca. People here have been panic buying for the last couple of weeks... I was at the grocery store yesterday and there were entire aisles that had been wiped out completely... nothing but empty shelves with little signs that the store had...

— 📚 🦄 Cheryl 🐾 🧢 (@CherylMorrisW) March 16, 2020
The post also found its way to Facebook, where some questions about the strategy were raised.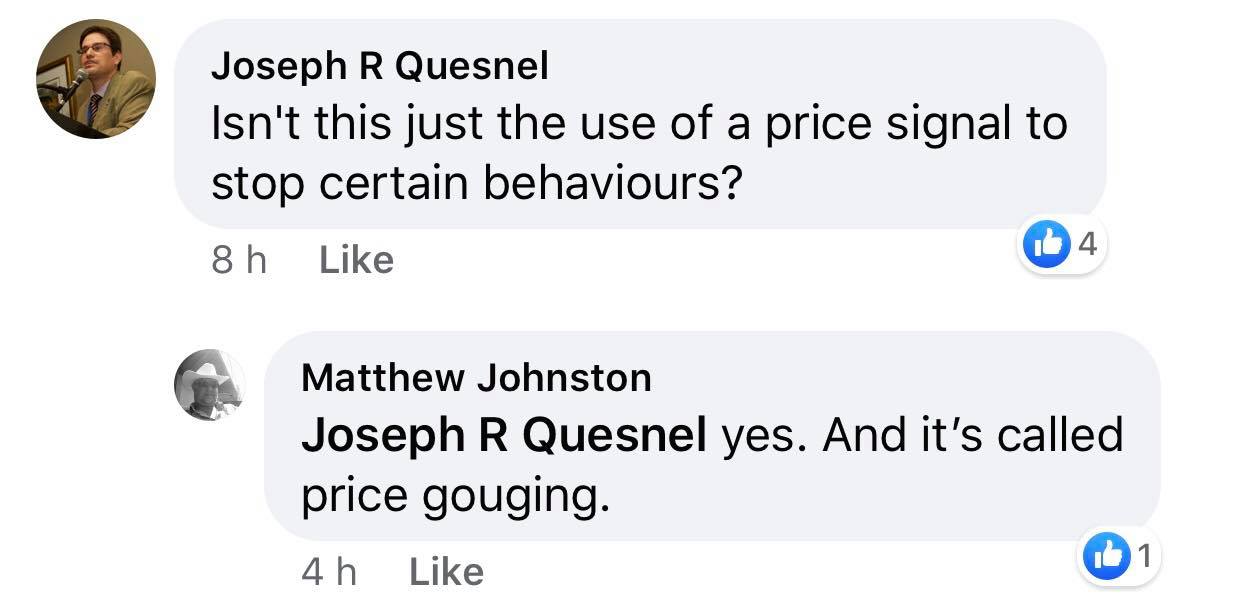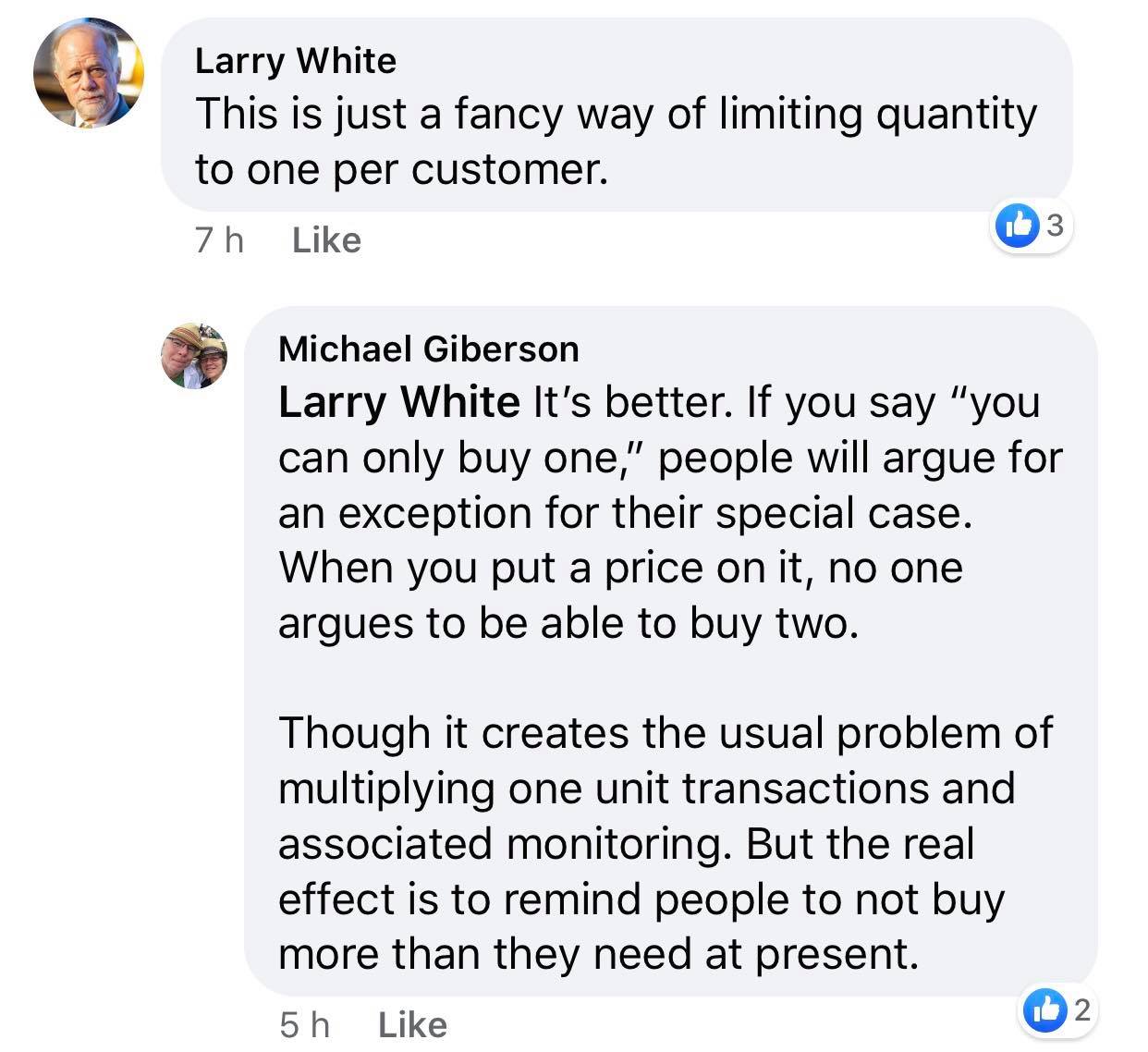 In their latest Facebook post on Mar. 18, the food store explained their limitations to customers.
Here's a translation, aided by Google:
"Dear customers

We have a great responsibility to keep the business running, and we can only do that with everyone's help and understanding.

I can help in the following way:

We ask all customers to respect the distance between each other and our co-workers.

Sprinkle (likely sanitise or wash) hands off at the entrance and use gloves.

If you are a family, please allow only one person to purchase the purchases if possible.

There may be times when we limit how many customers we accept in the store at one time.

We will keep you informed about any operating changes on Facebook.

Take care and thank you for your understanding."
Top image via @_schuermann on Twitter, Beverly on Google Maps
If you like what you read, follow us on Facebook, Instagram, Twitter and Telegram to get the latest updates.