A community cat in Ang Mo Kio allegedly had its tail cut off, according to a Facebook post in the group Cats and kittens for adoption in Singapore.
Feeders worked together to look for the cat
Cat feeders in Ang Mo Kio Ave 1 were out looking for the cat without its tail.
The poster, Hany Zie, put up an appeal for others in the vicinity to join in the search.
Zie also shared a photo of the detached tail.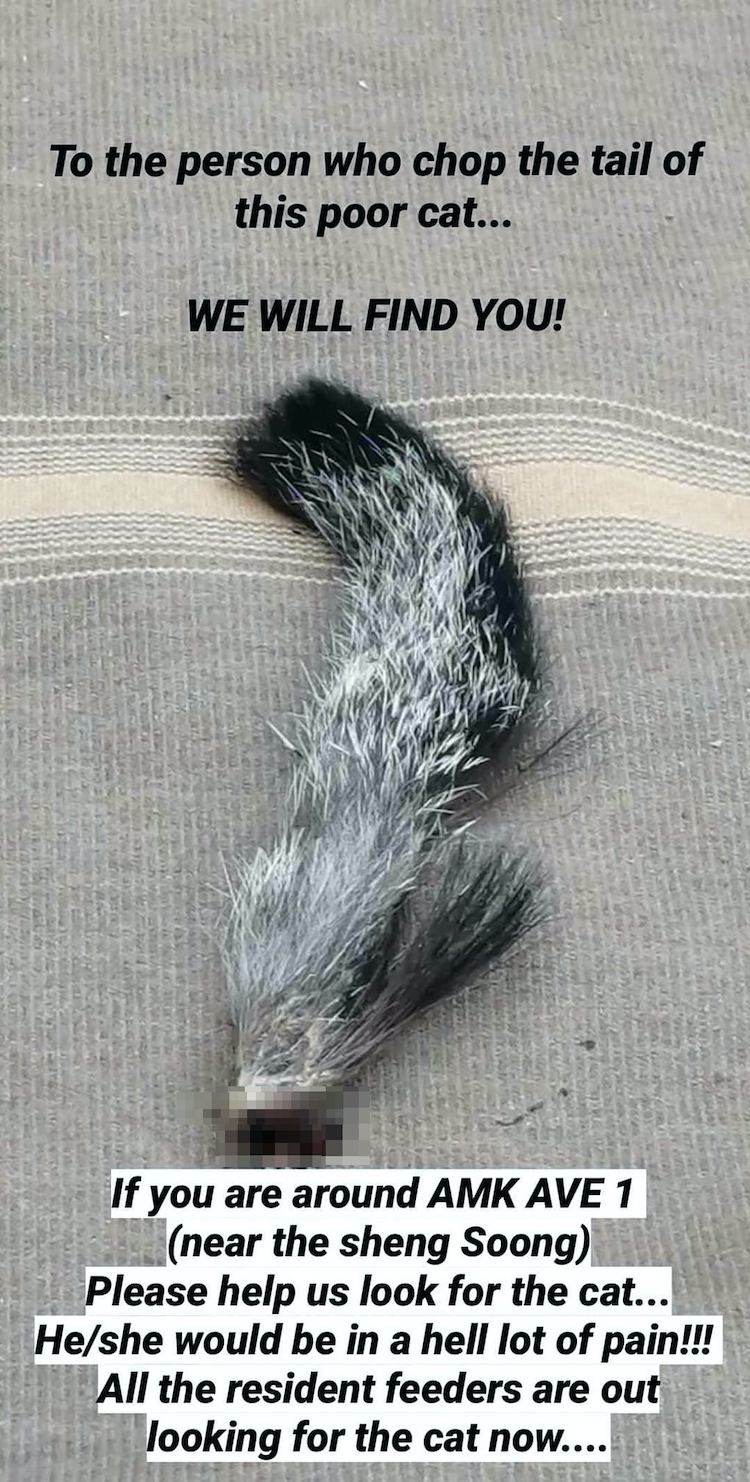 Cat is currently under SPCA's care
Zie subsequently updated the post at 10:45 p.m on Mar. 10 to say that the cat was found by an Uncle Ng, and has been handed over to the Society for the Prevention of Cruelty to Animals (SPCA) for treatment.
She also thanked those who helped to look for the cat.
In the comments section of the post, another member of the community elaborated that the tail was found five days prior to the post, and that the cat has been in hiding since then.
The cat was still alert and eating when the SPCA staff came to pick it up, the commenter added.
In a second update on the same post at 5:55 pm today (Mar. 11), Zie revealed that SPCA's Community Animal Clinic is currently treating the cat's tail wound.
SPCA's inspectors are looking into the case as well, Zie said.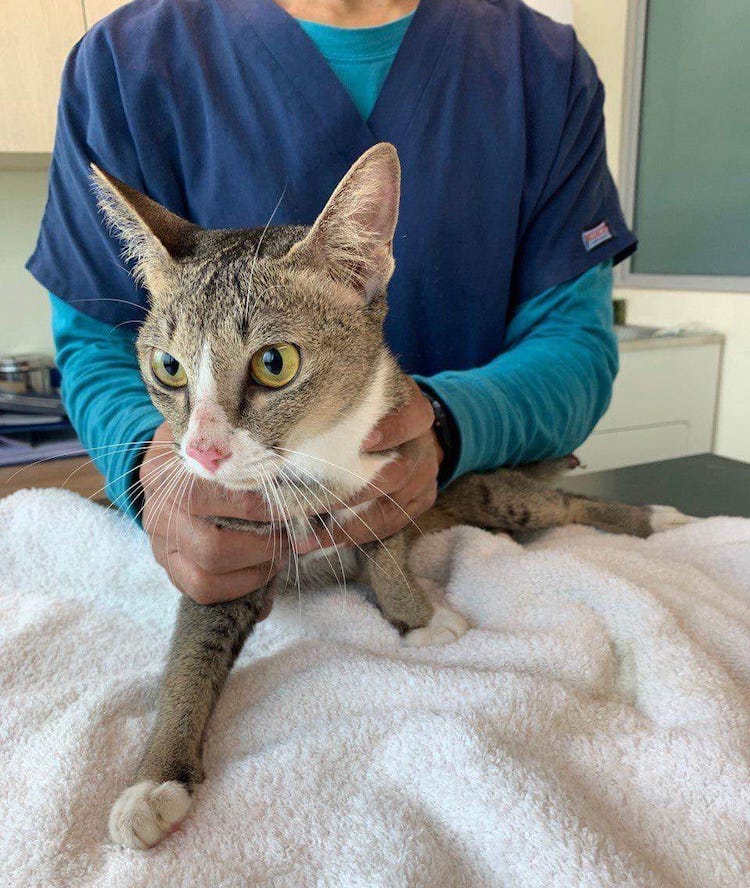 Mothership has reached out to SPCA and they provided the following statement:
The SPCA picked up the cat on 10 Mar 2020 and our Community Animal Clinic is currently treating the cat's tail wound. We are unable to determine the cause of the injury from the vet examination. Our inspectors are investigating the case.
You can check out the full post here.
Top photos via Hany Zie/Facebook
If you like what you read, follow us on Facebook, Instagram, Twitter and Telegram to get the latest updates.