(Note: While most birders and nature photographers are aware of the basic wildlife etiquette, members of the public can read up on these simple tips to follow before visiting the barn owl. All photos used in this article were taken from a safe distance.) 
A gorgeous barn owl was spotted at Toa Payoh over the past weekend and drew large groups of photography enthusiasts to the neighbourhood.
Barn owl draws photography enthusiasts to the HDB estate
Even the Minister of Defence, Ng Eng Hen, posted about this rare guest at his constituency on his Facebook page.
The owl was perching on a tree at Lorong 4 Toa Payoh on Sunday (March 15) and hordes of photography enthusiasts gathered around the tree.
In the Facebook group 'Bird Sightings', various members posted their photos of the barn owl from different angles.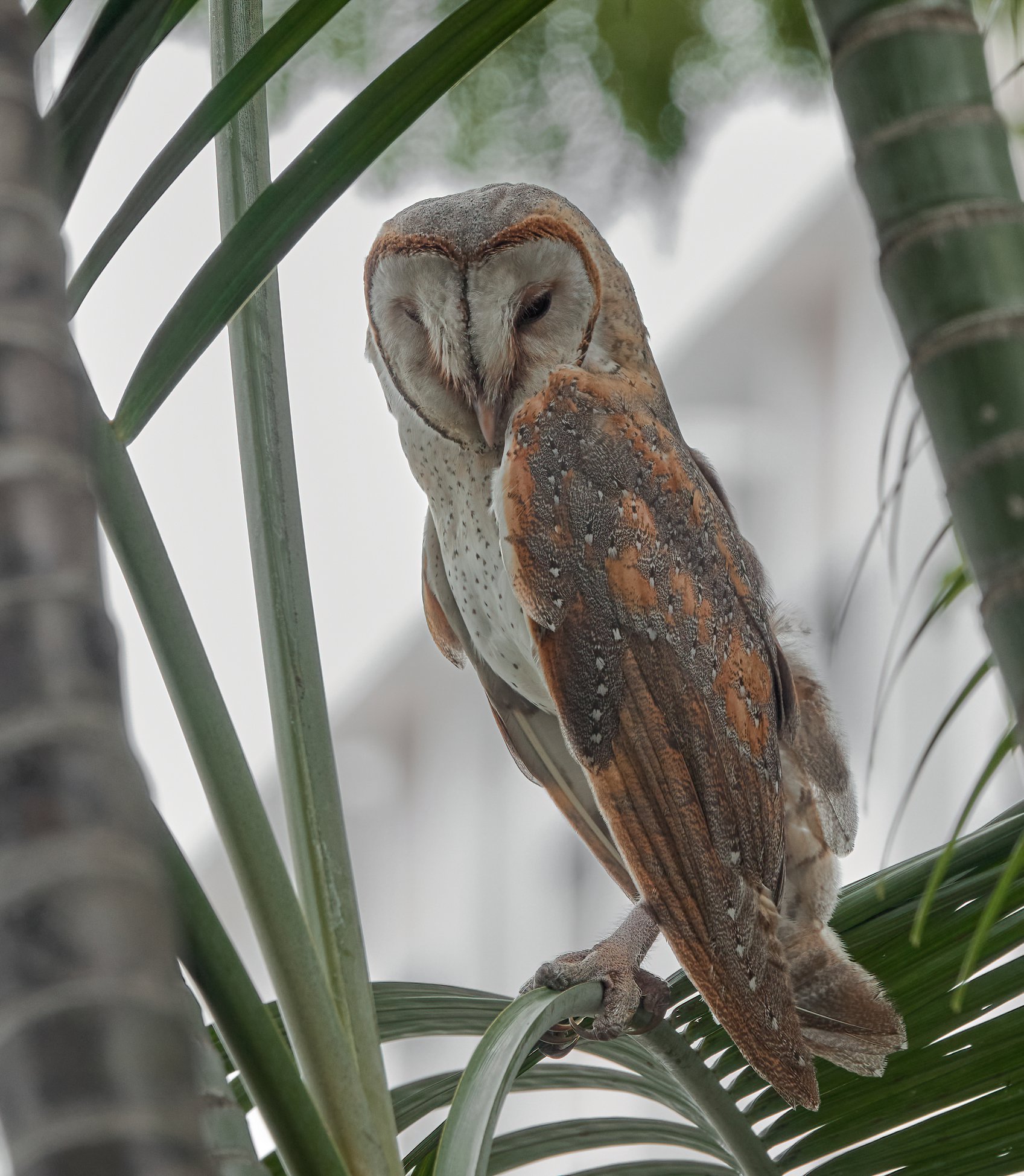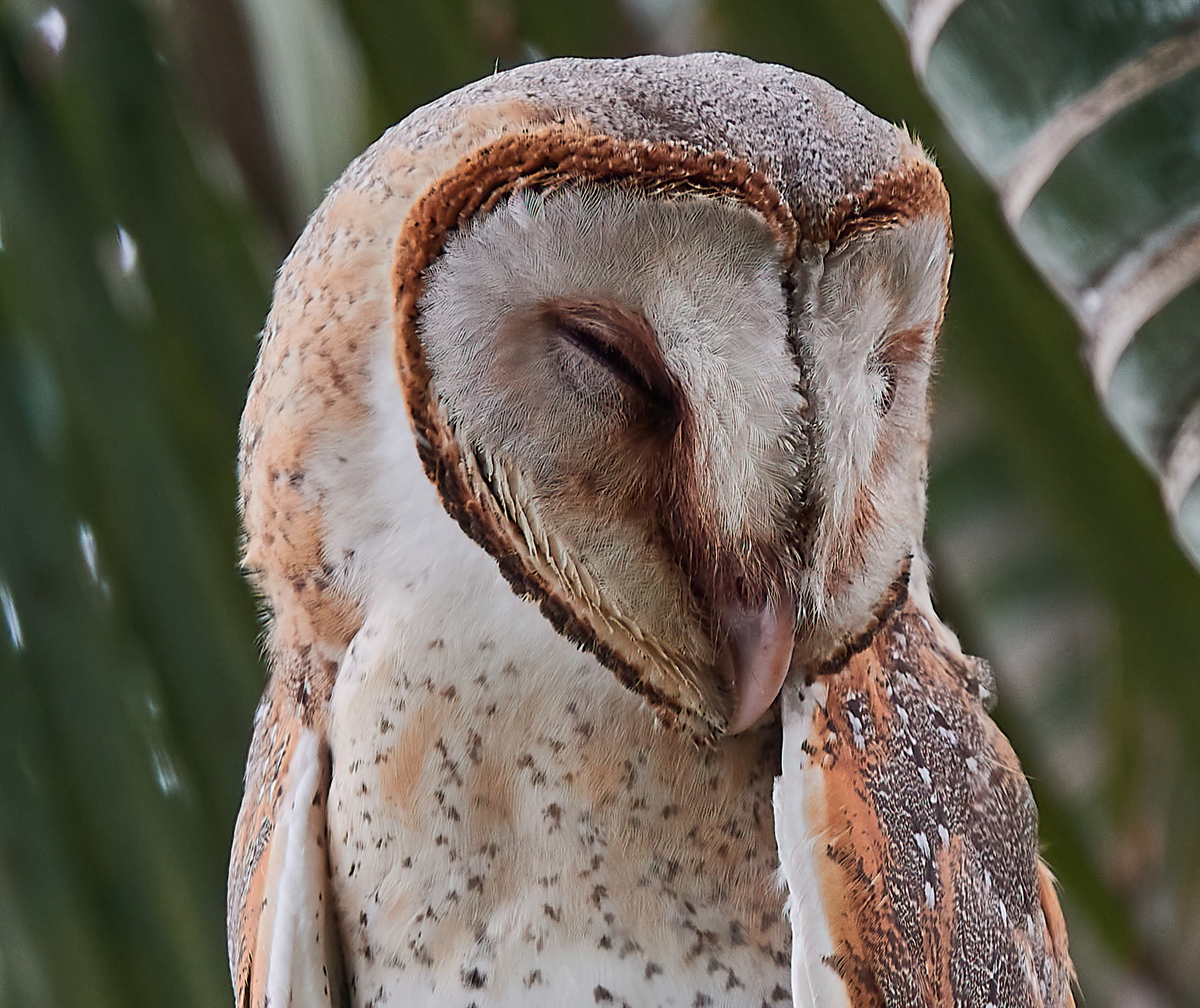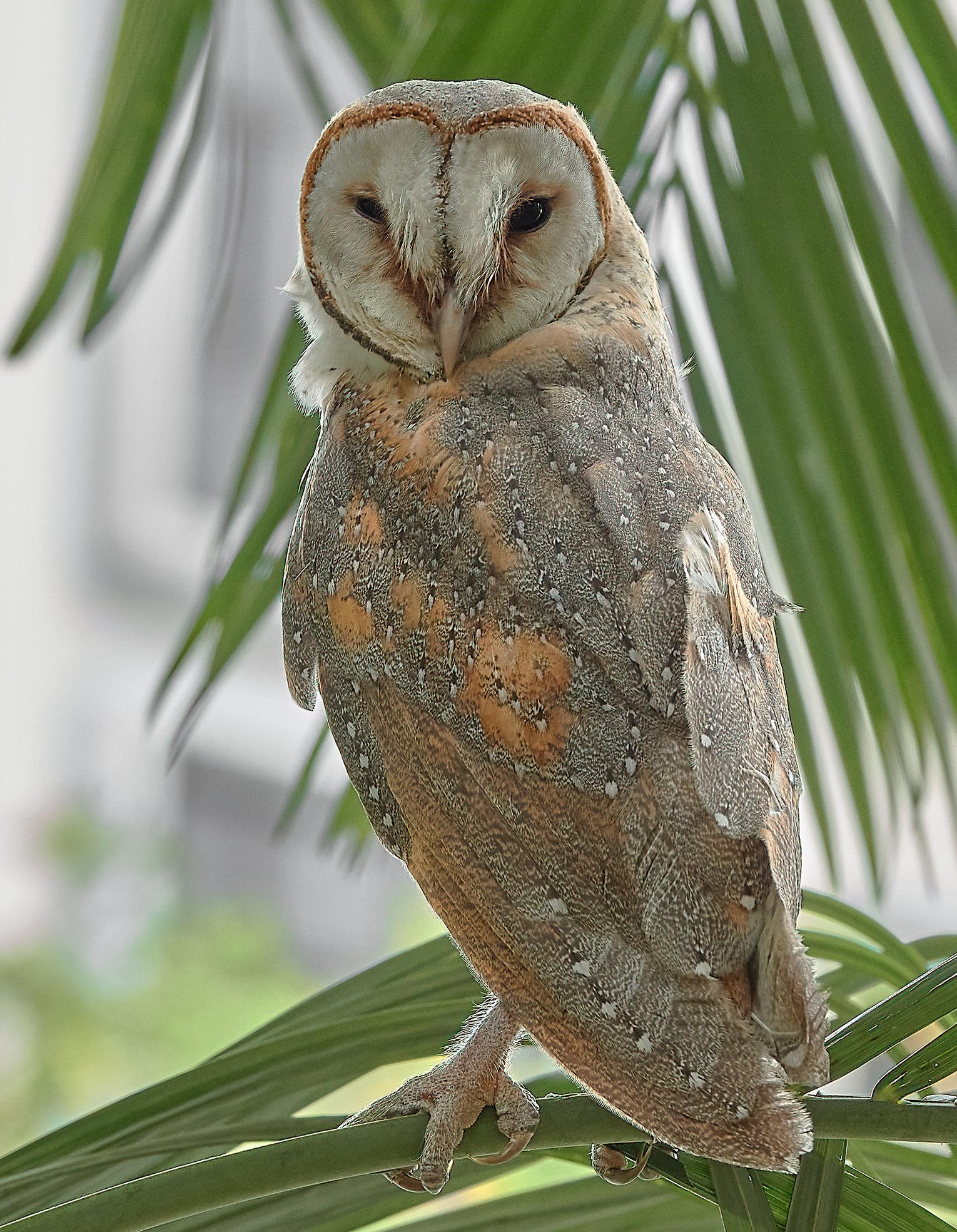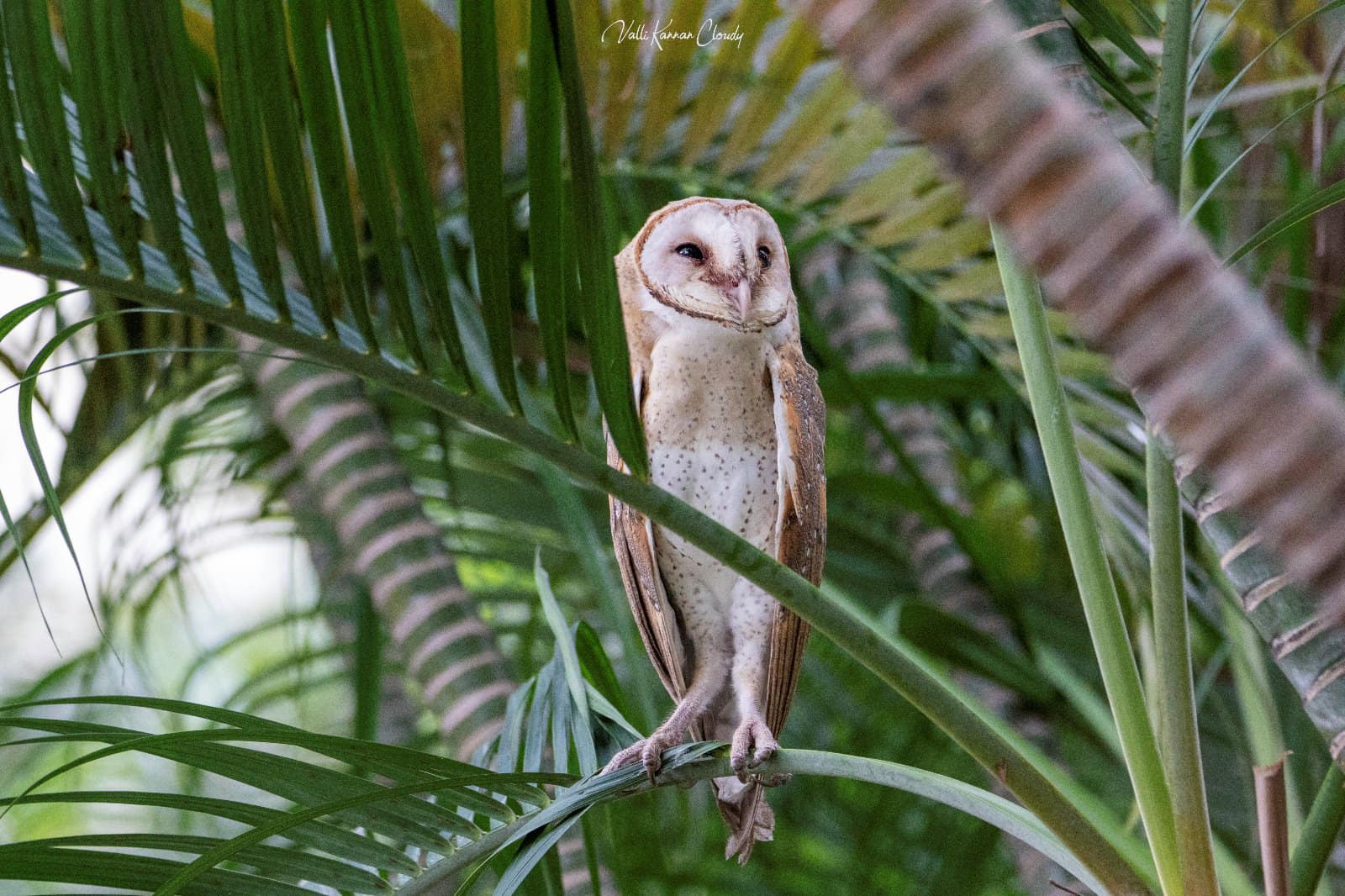 Here's a photo of the owl in the evening on Mar. 15, 2020: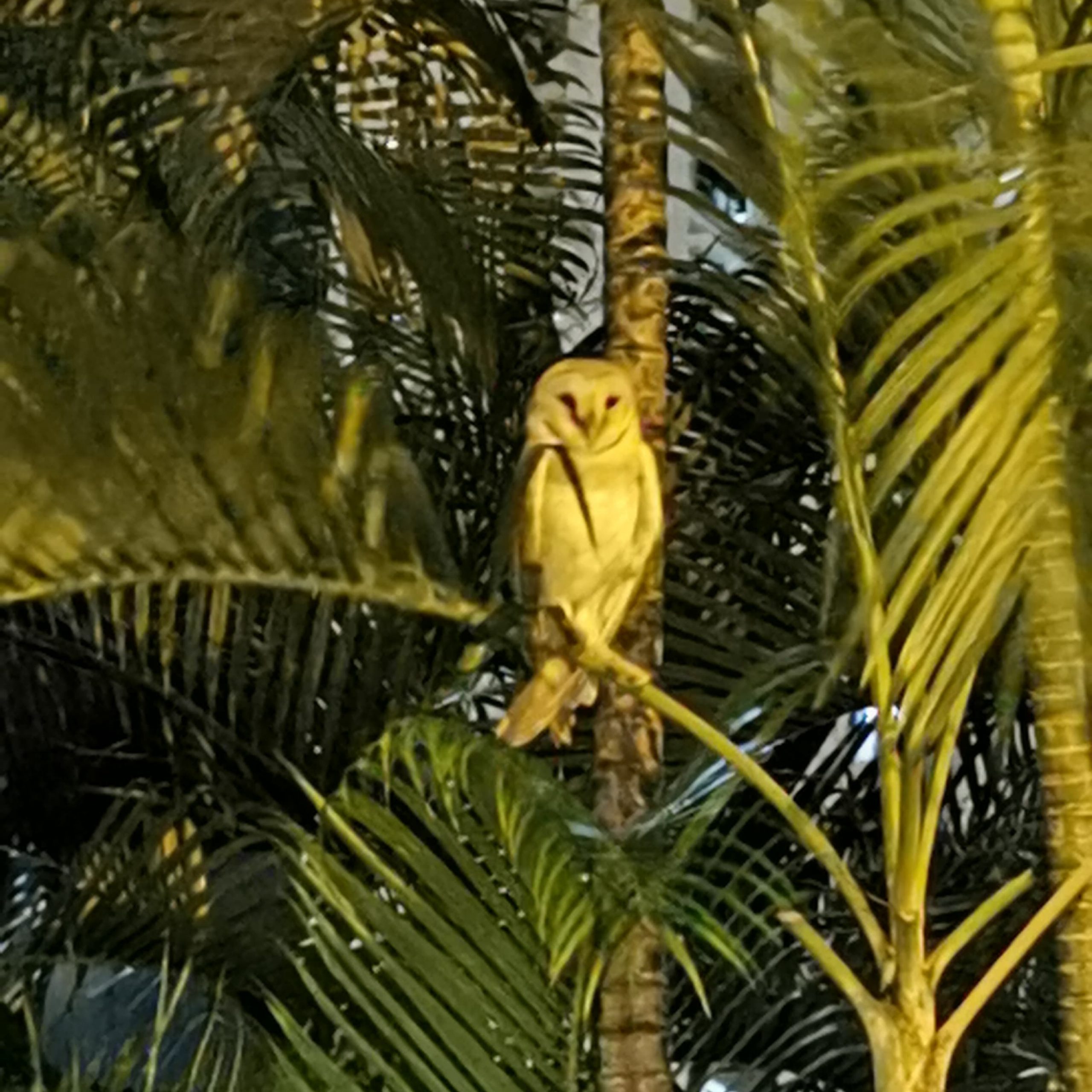 Barn owls can be found in a range of environments, such as caves, forested areas, and open-area buildings.
They can be found everywhere in the world but Antarctica, according to Singapore Birds.
Barn owls have been observed to prey on rodents and other birds.
Last year, a barn owl was spotted in Punggol.
Please practise social distancing
The rare sight has surely excited many urban dwellers and nature enthusiasts to camp under the hot sun just to catch a glimpse of the beautiful bird.
At least 40 people were at the scene at one time as shown in one of the photos posted by Ng.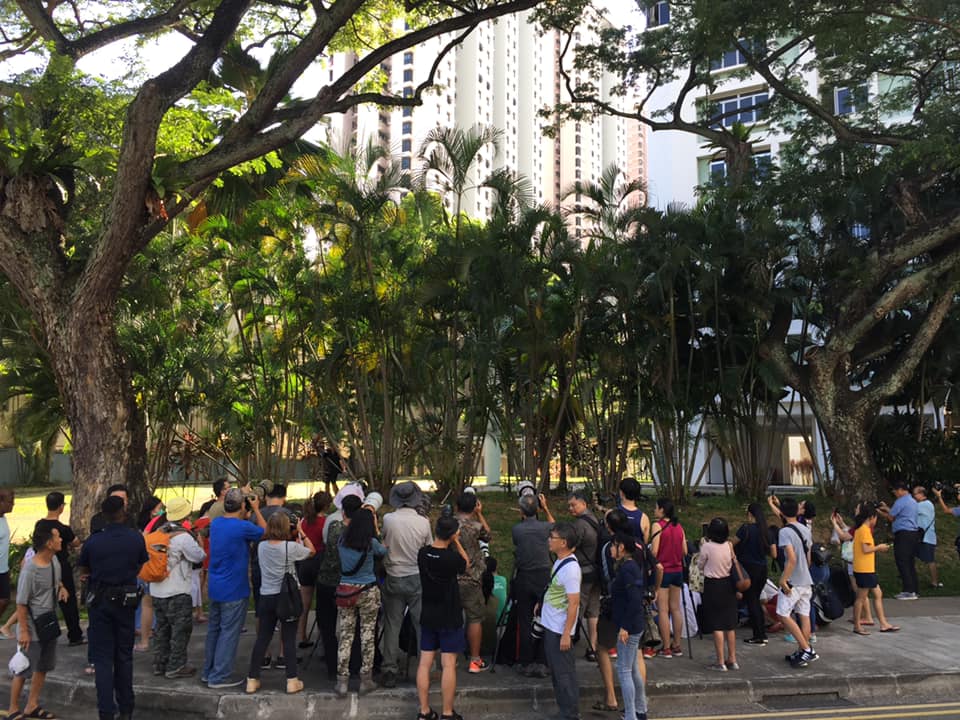 According to a Mothership reader who lives at Blk 81 Lorong 4 Toa Payoh, one or two people were spotted standing right under the tree where the owl was perched at and were not observing a distance from the wild animal, which most of the photography enthusiasts were adhering to.
In a Facebook post on the group 'Bird Sightings', another bad etiquette observed was the use of flash photography as well as making noises to wake the nocturnal bird up while it's snoozing.
Tree cordoned off to protect owl
Mothership understands from its reader that, as of 5.41 pm today (March 16), the bird is still resting in the HDB estate.
To ensure that a safe distance is maintained between the owl and curious humans, wildlife rescue group Acres has currently cordoned off the tree that the owl is resting on.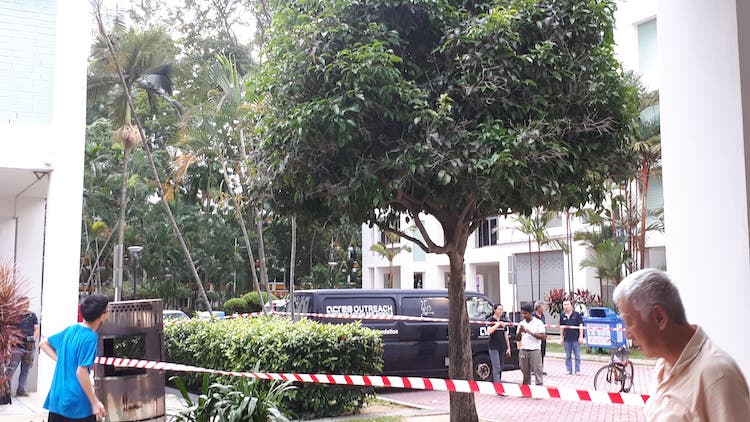 Top photos by Kelvin Ng Cheng Kwan/Facebook and Valli Nalla/Facebook
If you like what you read, follow us on Facebook, Instagram, Twitter and Telegram to get the latest updates.