The Singapore government is intending to spend S$60 billion on expanding, renewing, and maintaining Singapore's rail infrastructure within the next 10 years.
This was announced by Transport Minister Khaw Boon Wan during the Ministry of Transport's Committee of Supply debate on Mar. 5.
According to the Ministry of Transport , this projected cashflow of S$60 billion over the next 10 years will go towards the completion of various key rail projects such as the Thomson-East Coast Line (TEL), Jurong Region Line (JRL), Phase 1 of the Cross Island Line (CRL), and extensions for the Downtown Line (DTL), North East Line (NEL) and Circle Line (CCL).
It also includes cashflows for the western leg of the Cross Island Line for which part of the Advanced Engineering Studies have already commenced.
According to the ministry's projections, more than 70 per cent of its cashflow will go towards the building of new rail lines and stations while the remaining will be for works such as renewals and upgrading.
Here are the upcoming rail projects in the pipeline, which are expected to be completed by 2025:
1. Thomson-East Coast Line
The first stage of the Thomson-East Coast Line opened in January 2020. The second stage is on track to be opened later in the year.
Stretching from Woodlands to Sungei Bedok, the line is expected to be fully operational in 2024 and will serve 1 million commuters daily.
It will be connected to all the other major rail lines via eight interchange stations.
2. Downtown Line extension
The Downtown Line 3 Extension comprises two stations: Xilin and Sungei Bedok.
The 2.2km extension is expected to be completed in 2024.
It will connect the Downtown Line to the East West Line and the Thomson-East Coast Line.
3. North East Line extension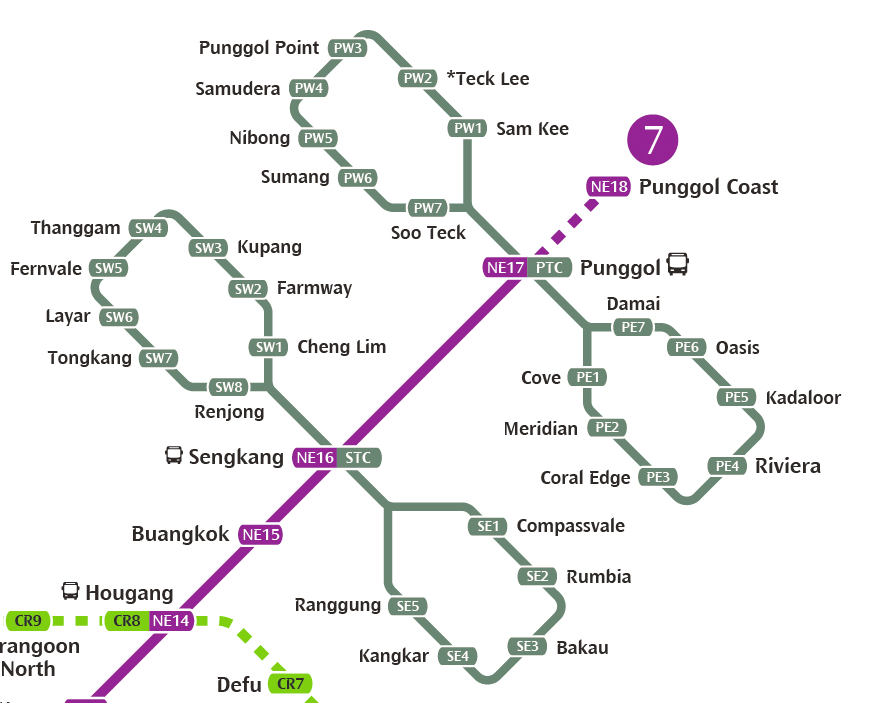 The North East Line Extension will add an extra station, Punggol Coast, to the North East Line.
This will allow residents in Punggol North to cut travel time to the city centre by 15 minutes.
This is expected to be completed by 2023. Here's an artist's impression of Punggol Coast station: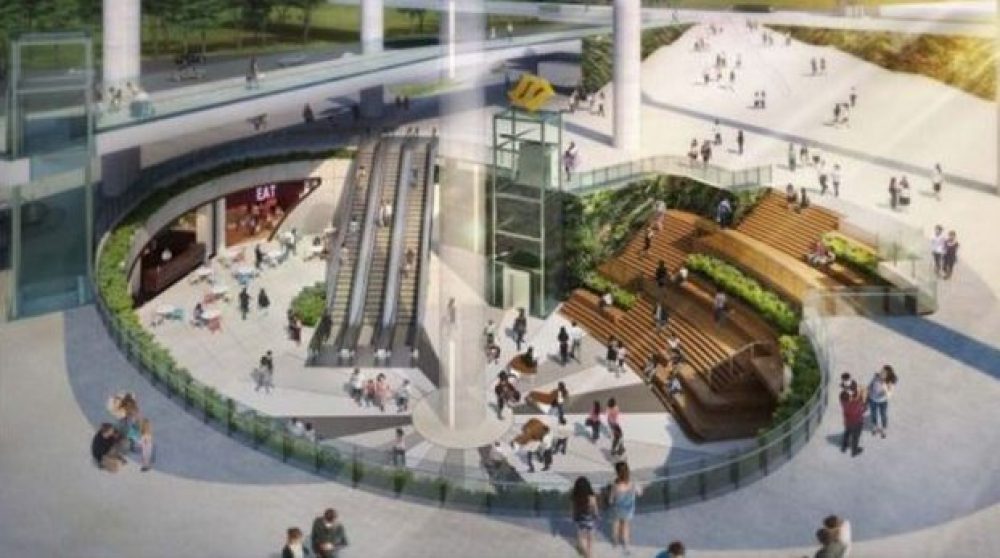 4. The Circle Line Extension
Due to be completed in 2025, the four kilometre Circle Line Extension will connect Harbourfront and Marina Bay stations, making the Circle Line a complete loop.
The extension will feature three new stations: Keppel, Cantonment and Prince Edward.
Cantonment Station, in particular, will be integrated with the old Tanjong Pagar Railway Station building, which has been gazetted as a national monument.
5. North-South, East-West Line renewal
We're midway through the renewal of the North-South and East-West Lines, which encompasses the upgrading of six core systems: New signalling system, new sleepers, new third rail, new power supply system, new track circuit system, and new generation trains.
The upgrades will enable SMRT to detect faults earlier, and address circuit failures pre-emptively.
The renewal is expected to be completed by 2023.
6. Bukit Panjang LRT renewal
Famously described by Transport Minister Khaw Boon Wan as a "masochistic" ride, the Bukit Panjang LRT (BPLRT) is currently being renewed.
The renewal is expected to be completed by 2024.
Just like the renewal of the North-South and East-West Lines, the BPLRT upgrading will feature a new signalling system, new power rails, and new trains.
7. Integrated Train Testing Centre and simulation facilities for all six MRT lines
Announced in April 2019, the Integrated Train Testing Centre will be located at the former Raffles Country Club site.
According to LTA, this facility will be equipped to test trains and core railways systems (e.g. electrical, mechanical and signalling systems) around the clock, without affecting passenger services on the main lines.
Construction will start in mid 2020.
Jurong Region Line and Cross Island Line
Two other rail lines -- the Jurong Region Line and the first phase of the Cross Island Line -- will be completed in 2028 and 2029 respectively.
The Jurong Region Line will be Singapore's seventh MRT line.
It will put 60,000 more households in Jurong within a 10-minute walk from a train station and connect them to the rest of the rail network.
The 50km Cross Island Line will connect key employment areas such as Changi Logistics Park and Jurong Industrial Estate to residential estates like Pasir Ris, Ang Mo Kio and Clementi.
It will also have the most number of interchange stations -- nearly half of the Cross Island Line stations will be linked to other lines.
The entire rail network spans 230km today. This will expand to 360km by 2030.
"Over the years, we have progressively transformed our land transport sector to better serve Singaporeans," said Khaw.
"It has not been a smooth journey but we never let difficulties discourage us...We still have a lot to do, including to complete the $60 billion strategic long term plan for our rail network."
Top image via LTA.
If you like what you read, follow us on Facebook, Instagram, Twitter and Telegram to get the latest updates.