Singapore's supermarkets saw a crowd of frenzied buyers on Feb. 7 after the DORSCON Orange alert was announced.
Shelves were wiped clear of stocks, with most people snatching up non-perishables like instant noodles, canned food and toilet paper.
The crowds were so huge that queues extended all the way to the back of the supermarket.
Wang Lei shocked
And completely empty shelves were also what Singaporean getai host Wang Lei found when he went grocery shopping yesterday at 1am.
Known as the "big brother" of getai, the 59-year-old posted several photos of scenes at an undisclosed supermarket.
In his caption, he described how he had been "dumbfounded" at how there were still shoppers snapping up items, despite it being 1am.
The photos showed Wang shrugging his shoulders next to shelves cleared of almost all their products.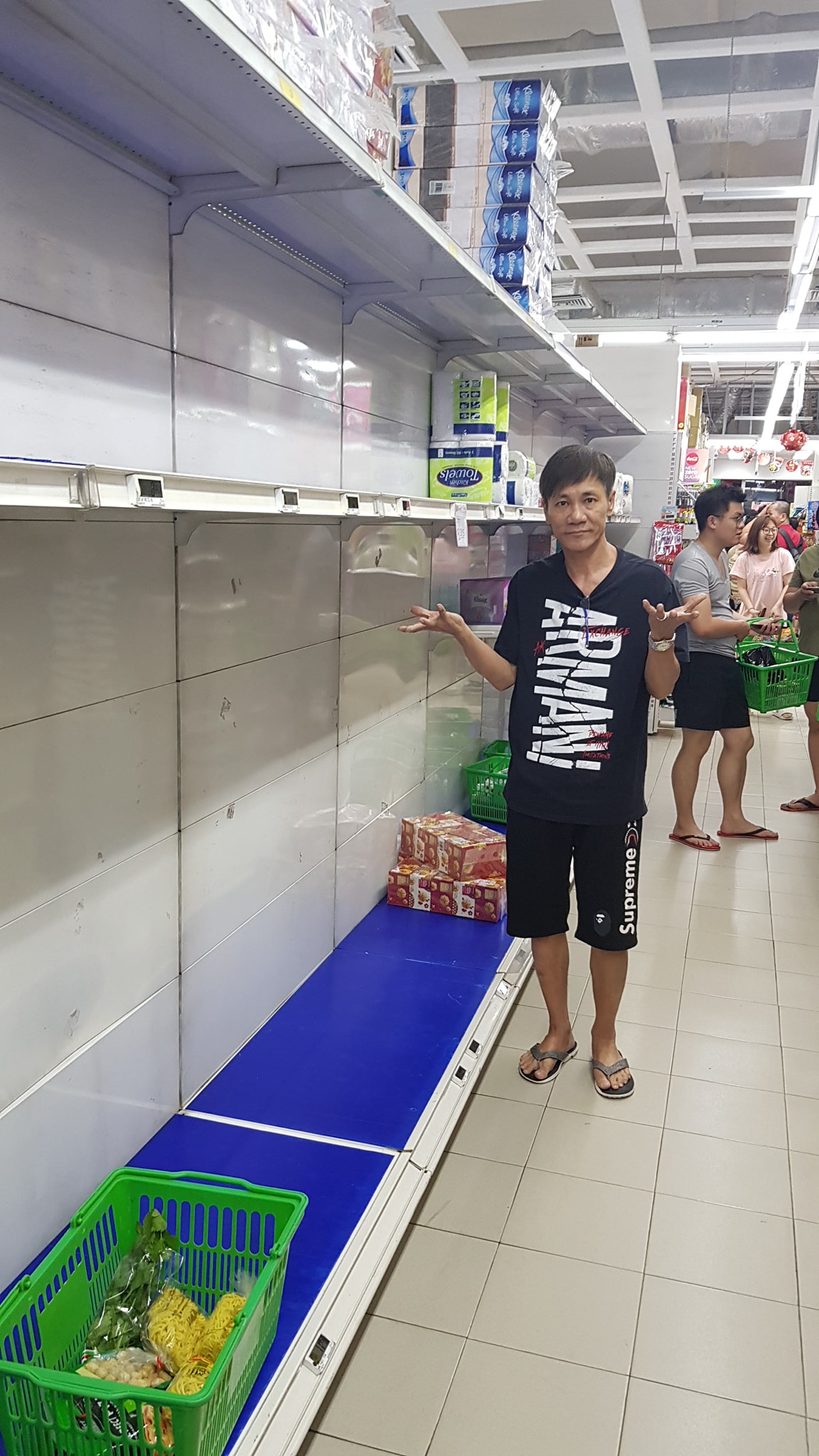 He also cheekily held up leftover items, gesturing at how only one of each were left.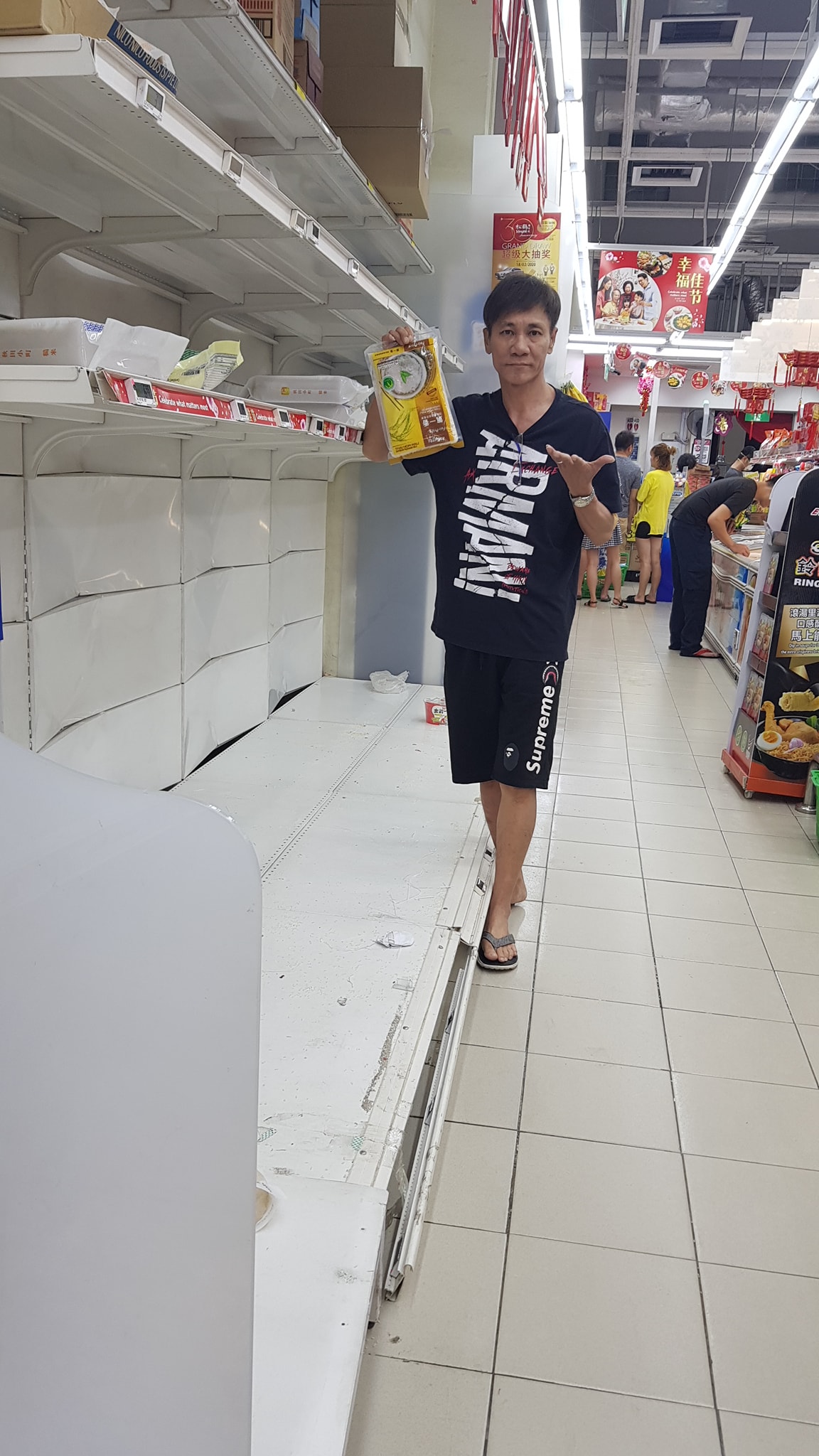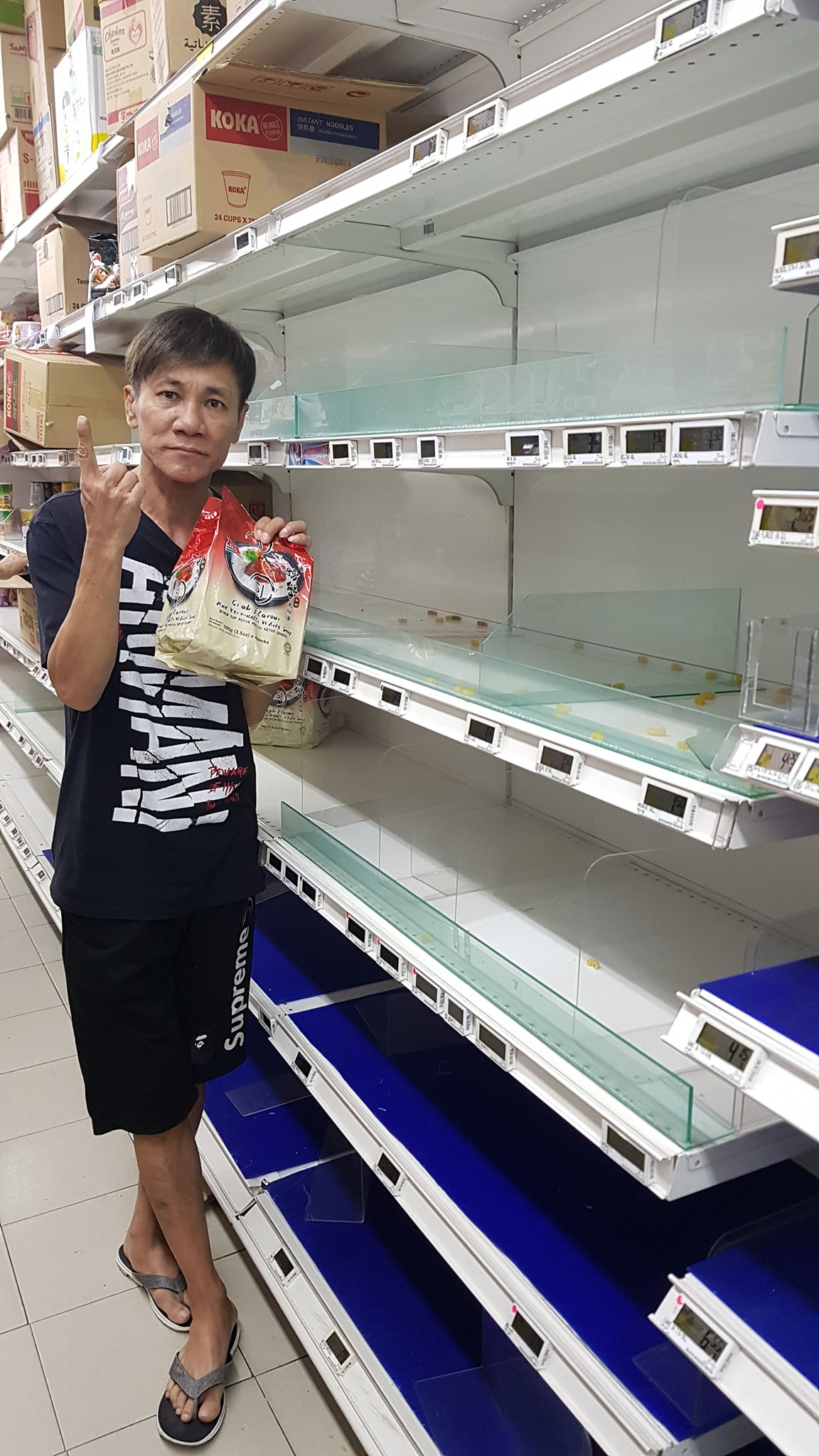 He continued by saying that he did not need to buy anything from the supermarket, as he had enough "leftovers" from Chinese New Year to last till Qing Ming festival, which takes place in April.
Wang also urged everyone to "stay calm".
Many people still shopping at 1am
A subsequent video posted by one Siewmak Yau also showed Wang strolling through the supermarket.
He would stop occasionally to silently gesture and facepalm at the barren shelves, his face one of consternation and disbelief.
At one point, Wang plonks himself on an empty shelf, and asks his companion if they want to buy him. He jokes that he can help them wipe their behind too.
Although it seemed that there were a great deal of vegetables left in the freezer from the video, products like bread, eggs, tissue paper and canned goods were nearly gone.
A quick glance of a meat freezer showed it half empty as well.
And despite the late timing, there were still plenty of people roaming around.
You can watch the full video here.
Stay calm, guys.
Related stories:
Top photo from Wang Lei / FB
If you like what you read, follow us on Facebook, Instagram, Twitter and Telegram to get the latest updates.