Katong Shopping Centre is a 47-year-old strata mall that houses a handful of maid agencies and some interesting businesses, including ghostbusters and a bakery selling old-school banana pie.
It also has an antiquated coffee shop at the basement level which serves a variety of local dishes.
While most of the stall owners are in their 50s and 60s, one of the stall owners is actually younger than the mall.
Young chicken rice seller
A lot of young Singaporeans wouldn't want to work in a coffee shop, but 29-year-old Soki Wu isn't your regular Singaporean guy.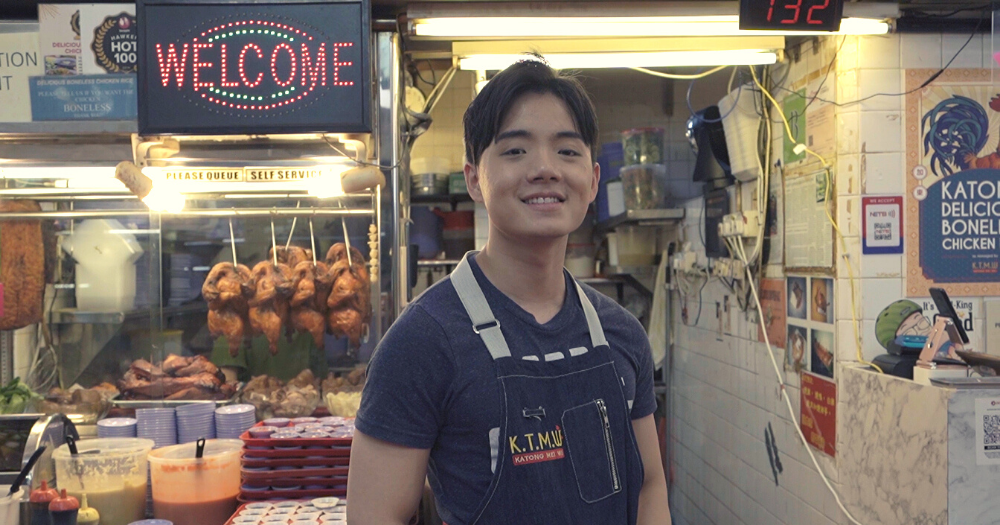 He took on the business in July 2018 as the second-generation owner of Delicious Boneless Chicken Rice.
The Hainanese chicken rice stall was started by his parents in 1989, and Wu has been helping out at the stall since he was just seven years old.
When asked how his chicken rice differs from the thousands of other chicken rice in Singapore, he humbly laughed it off and said:
"Actually, I think our chicken rice is quite ordinary."
But that may not be true at all, judging from the long queues that typically form during lunch and dinner.
In fact, the chicken rice has been lauded as the "best chicken rice in Singapore" on an online food show.
Wu adds that their speciality is their steamed chicken rice, even though he prefers the roasted ones.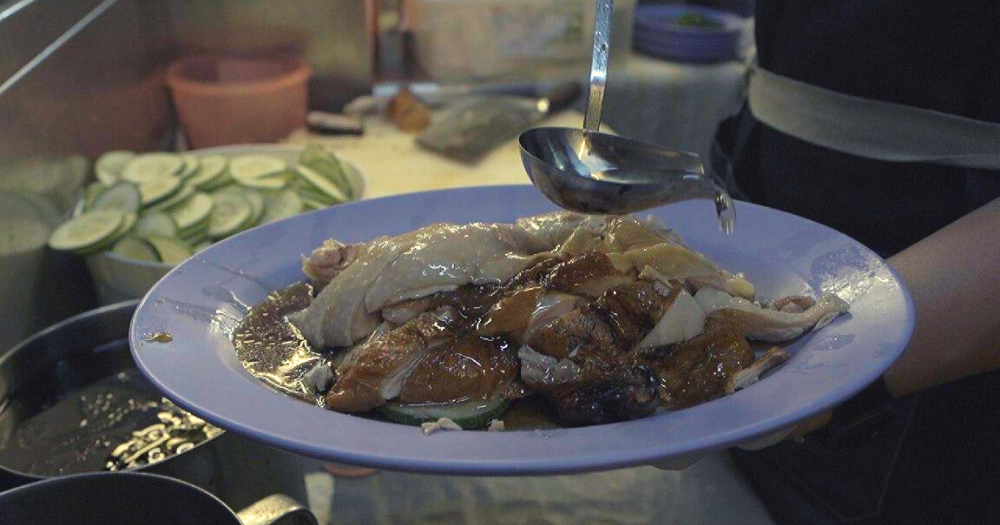 He also takes pride in making their own homemade chilli sauce and serving free flow achar to their customers.
Didn't want to follow parents' footsteps
Wu may seem content with his current job, seeing how cheerfully he greets and chats up his regular customers.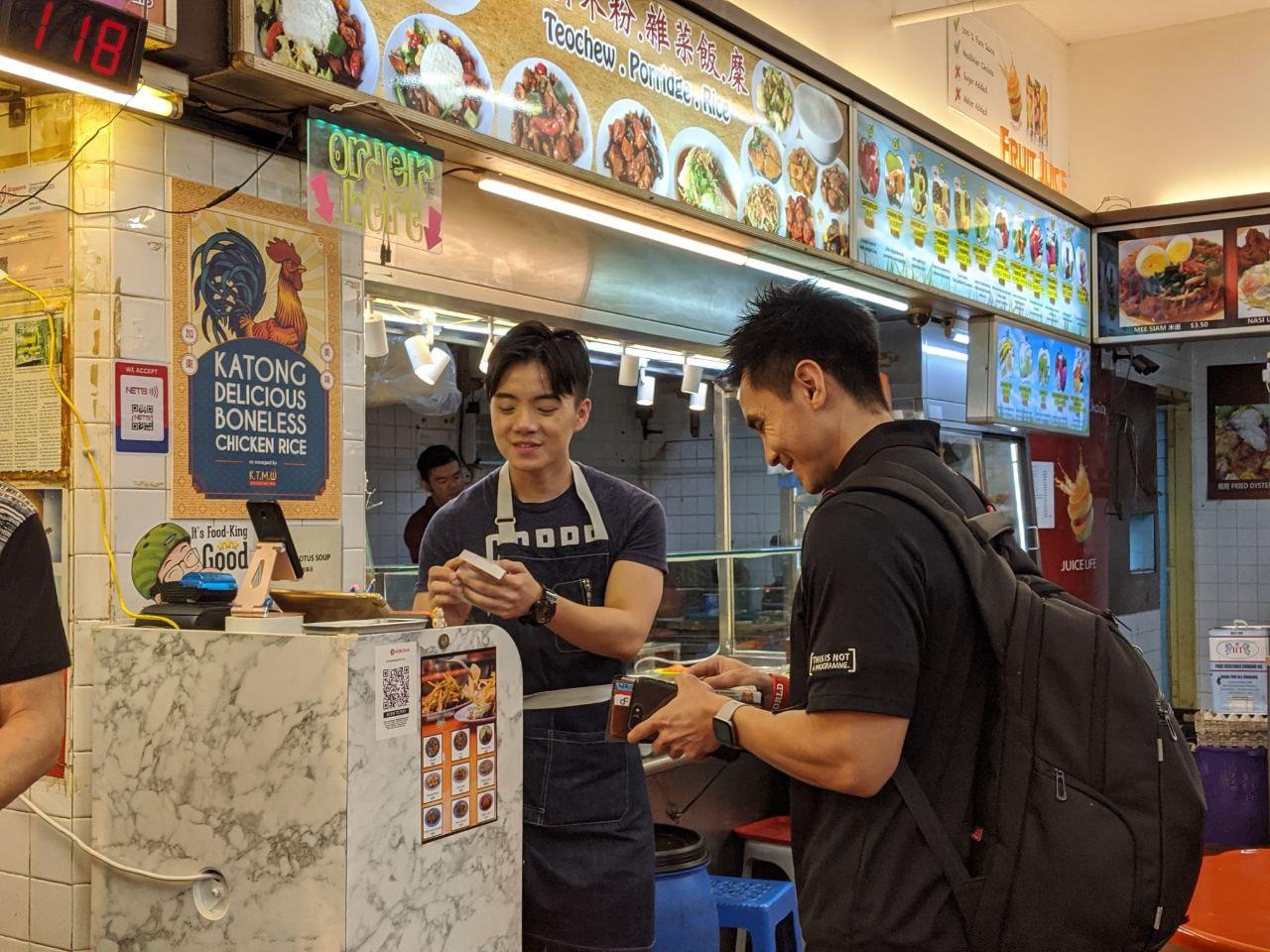 But slicing pieces of roasted chicken and pickling achar wasn't something he had imagined himself doing for a living.
Even as a kid, he was determined not to follow in his parents' footsteps:
"Since I was seven, my older brother and I would help out during the public holidays and weekends. We told our parents then that we won't want to come back because it is very tiring."
Doesn't want chicken rice to go extinct
But that mindset changed when Wu saw his parents continue to work even as they grew older right in front of his eyes.
"They've been working so hard for more than half of their life so I'm doing this in order for them to have a better retirement in the future."
He also has another reason for taking over the family business: He can't imagine Singapore without chicken rice.
"In Singapore, there are already very few young hawkers. If my parents are going to retire and no one takes over, then it will be gone. I don't want to allow the chicken rice heritage to be gone."
Full-time chicken rice man, part-time Tiktok influencer
Apart from chicken rice, there is something else that Wu is known for: His TikTok videos.
With more than 8,000 followers on the platform, he has made some viral videos including this  "Yanxi Palace" dub which featured him wearing chilli packet as earrings:
And this iconic dance in front of the chicken rice stall which has garnered more than 8,000 likes on TikTok:
Laughing, he told us how the video came about.
"The daily routine (at work) can be quite boring, so I thought I'd just do one dance in front of the shop. I got one of my colleagues to capture it for TikTok."
Although he said that he's not embarrassed by his TikTok videos, he did blush when we asked him if people have recognised him in public.
To that, he replied: "A customer said that she follows me on TikTok, so I asked her for her username because my tagline is: 'Like for like, follow for follow'."
Passion in theatre
Given his flair for acting, it's not much of a surprise that Wu graduated with a diploma in Mandarin Theatre from Nanyang Academy of Fine Arts (NAFA) just a month before he stepped up as the boss of Delicious Boneless Chicken Rice.
Apart from serving a mean plate of chicken rice, Wu also has a passion for entertaining.
"I've realised that I like to perform since I was 10. I was in drama club in secondary school and one phrase that inspired me to pursue acting is (a line from Shakespeare) 'All the world's a stage'."
And indeed, he made the world his stage.
In 2018, he played a supporting role in Toy Factory's "Masters of Comedy":
Working full-time at the chicken rice stall has not stopped him from chasing other dreams, it seems.
Just last year, he was offered a theatre acting gig and juggled between practice and working at the stall.
"I would be here in the morning until afternoon and by evening, I would be acting. It's very, very tiring but if an acting job comes in, I'd still do both.

I can't choose between the two. If I were to give up on my passion, then I will lose myself. But if I were to give up on the shop, then I will lose my parents' hope."
Close-knit coffee shop
Halfway through the interview, we were interrupted by the loud clangs of bowls being collected by the coffee shop's cleaner auntie.
"Auntie, you're doing it on purpose right!" he jokingly said in Mandarin, while the auntie smiled sheepishly at us.
"It feels like a kampung, this coffee shop. We help each other, there's almost no barrier," he explained.
The hawkers at the coffee shop are so close-knit, Wu can even occasionally use their utensils.
And working with hand-in-hand with them has definitely made him gain more respect for his parents and the other hawkers.
Helping one another
However, it took some time for all of them to warm up to Wu, who is the youngest person to work at the coffee shop.
Since taking over the chicken rice stall, he has implemented a point-of-sale (POS) system to make the ordering process more efficient.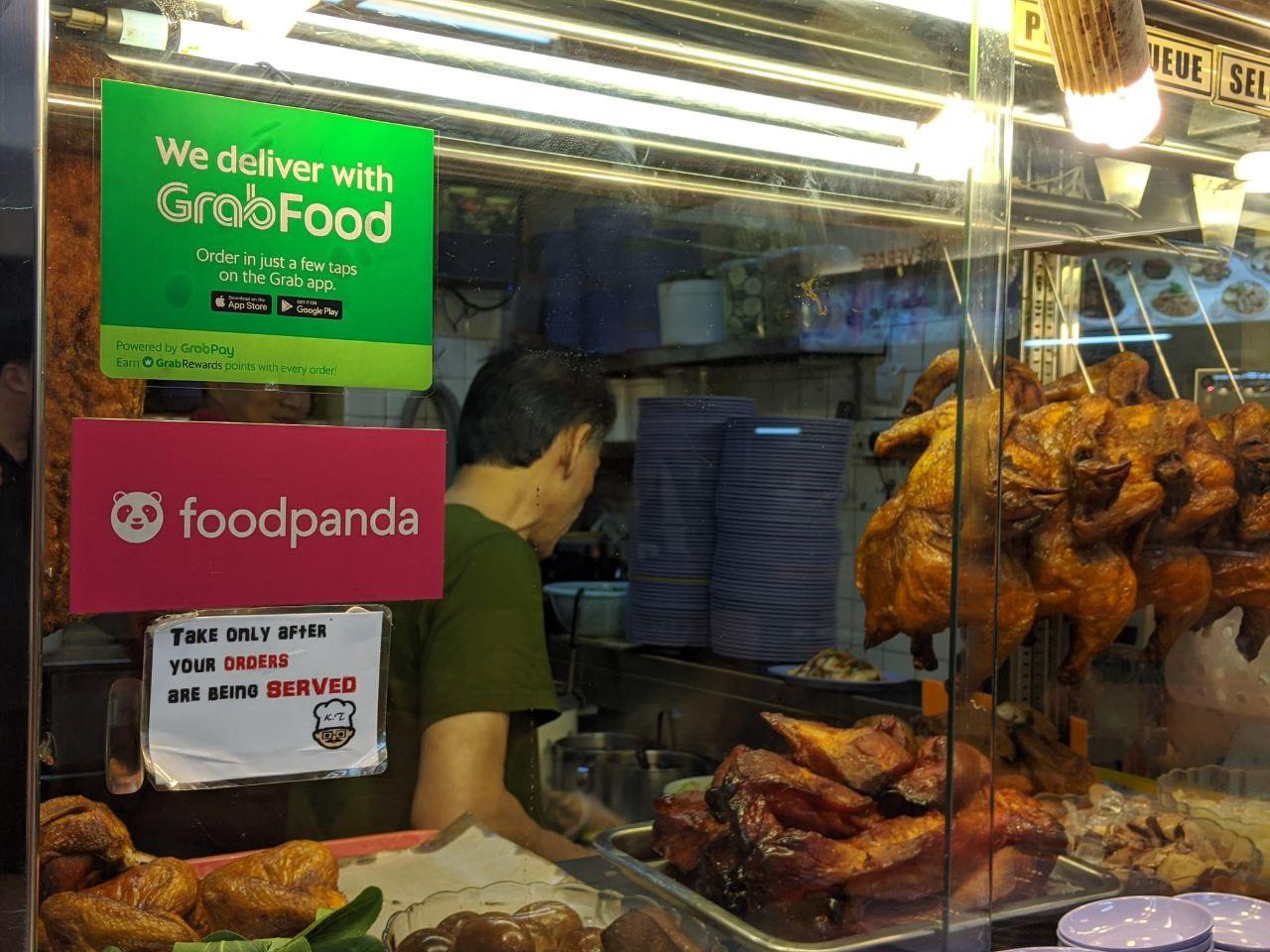 While using a technology-driven procedure like the POS system may come naturally to a younger person like Wu, it didn't make as much sense for the older staff at his stall.
But having patience, he said, made for a good team.
"They weren't very good at technology so we have to be understanding and need to have a lot of patience to guide them. Sometimes they may think that who am I to teach them what to do when they've been there for much longer? But I would always tell that that we work together, we don't work alone so we have to help each other out."
Big dreams ahead
Barely two years since taking over Delicious Boneless Chicken Rice, Wu already has big ambitions for his stall.
He has plans to venture out of the Katong neighbourhood so more people can try his family's recipes.
"Katong is quite inconvenient (to get to). We want to expand it so customers all over Singapore can taste our chicken rice. My hope is to franchise it but the food will still taste the same."
While his job is not easy, Wu hopes more youngsters will take over the mantle to preserve Singapore's hawker culture:
"Being a hawker is never easy. Sometimes we work for 12 to 14 hours and even more. Eventually, you won't have much time for rest. But the key is to set aside time for rest and not neglect your family and friends."
Top image by Valerie Ng.
If you like what you read, follow us on Facebook, Instagram, Twitter and Telegram to get the latest updates.