The coronavirus outbreak in Singapore has brought out many instances of volunteerism and kindness from big-hearted people.
One of these kind souls is Eng Yuwen, a teacher from Anglo-Chinese School (Barker Road), who wanted to do something to encourage Singapore's frontline workers -- writing notes of gratitude for them.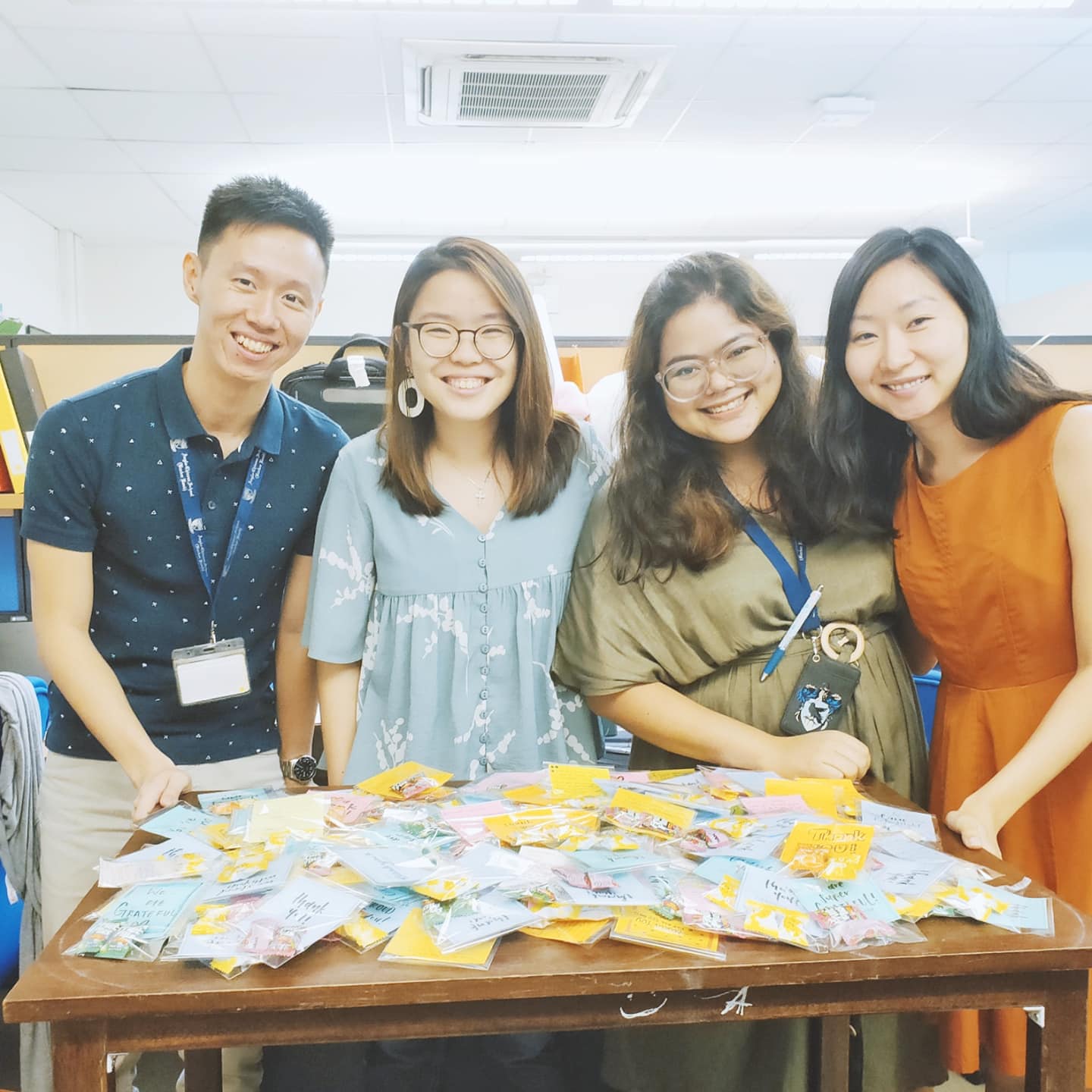 Enthusiastic response from teachers and students
Eng hesitated initially because she wasn't sure how many responses she could get. But she was pleasantly surprised by her colleagues' enthusiastic response when they heard her idea:
"When I shared this with my colleagues, everyone came on board immediately. They went out to buy the necessities, almost instantly."
On Monday (Feb. 12), Eng and five of her colleagues invited their students to take part in this meaningful endeavour:
"We didn't keep track of how many students wrote notes, but what we did was go into our classes and invite students who wanted to contribute and write notes of appreciation to front line healthcare workers," she said to Mothership.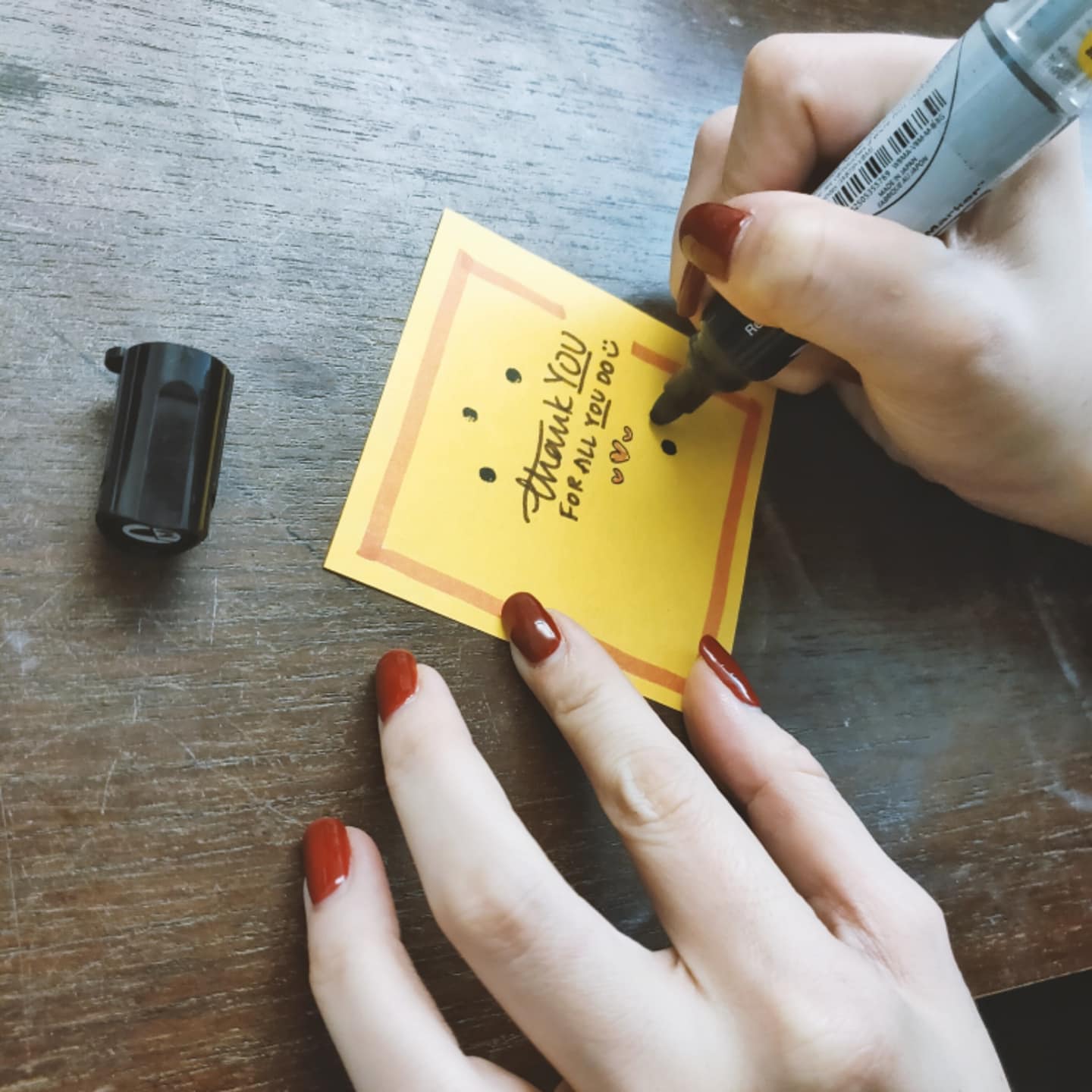 "Two of us also run the "Things Our Boys Forget" Instagram account, so we also reached out to students there."
Eng and her colleagues were amazed by how quickly the project snowballed as more colleagues and students came on board by writing or getting their classes to contribute.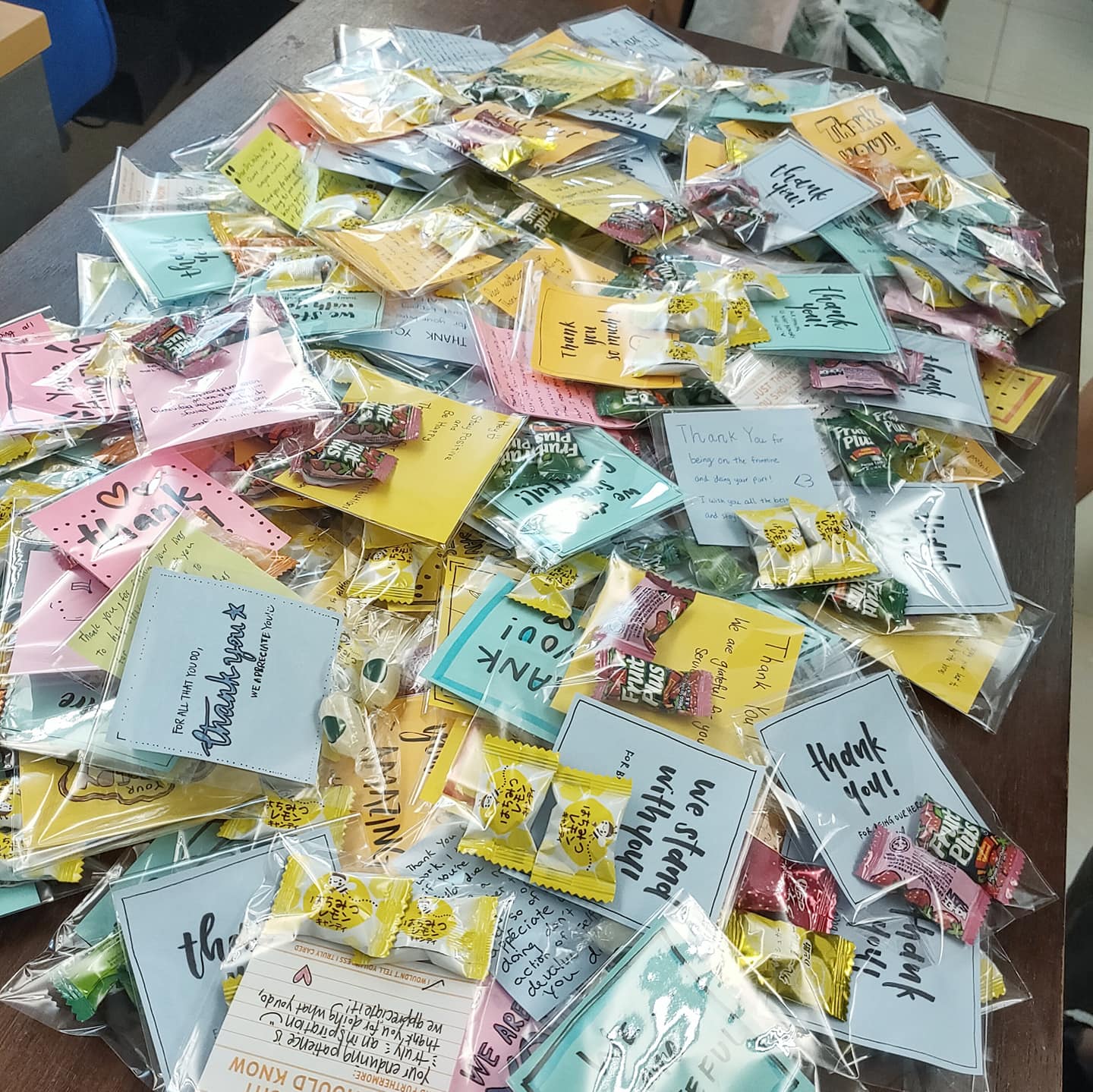 Aside from handwritten notes, the students and teachers also packed sweets for the healthcare workers.
What stood out for Eng was the sincerity and respect that the students showed through their notes.
"It was really heart-warming to read their notes, calling the front line healthcare workers their 'heroes' and thanking them because their work allows them to 'get to school safely'," she said.
Packs were well received
Eng and her colleagues then reached out to friends and family to deliver the notes and sweets to workers at Tan Tock Seng Hospital, Khoo Teck Puat Hospital, National University Hospital, and KK Women's and Children's Hospital.
The welfare packs have been well received, according to Eng:
"We have received comments like "That's so sweet!" (We don't know if the pun was intended or not), but I think more than their reactions, we just really wanted to let them know that there are Singaporeans who stand with them and support their sacrifice in this trying time."
In all, this project wasn't just to encourage healthcare workers, but also served to empower students to spread positive encouragement in this challenging climate, Eng added.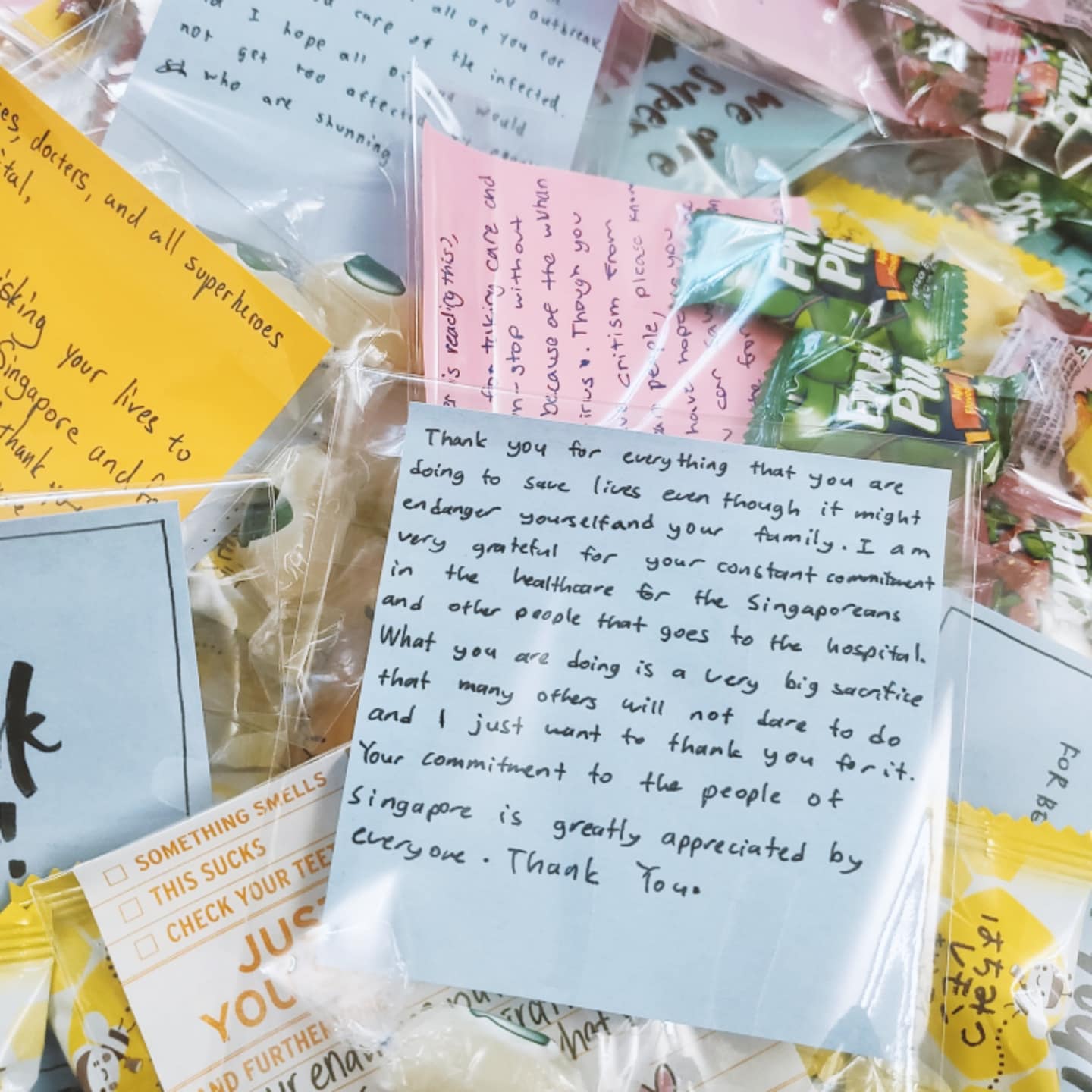 In a Facebook post, Eng highlighted a valuable lesson from this little project:
"So I learn: That it really only takes a spark to get the fire going. And if we have many sparks, we prove that we are more than the few amongst us.

The only thing I hope everyone catches this season is the contagious positivity I've seen from so many amazing Singaporeans."
You can read her post below:
If you would like to take part in a community initiative to help those in need during the coronavirus outbreak, or event start your own initiative,
you can check out this list of activities created and maintained by the National Volunteer and Philanthropy Centre (NVPC)
.
Top images by Eng Yuwen/Facebook. 
If you like what you read, follow us on Facebook, Instagram, Twitter and Telegram to get the latest updates.