With the ongoing 2019 novel coronavirus (Covid-19) outbreak season in full swing, it's no surprise that surgical masks are sold out almost everywhere.
But a Taiwanese anaesthesiologist, Chen Xiaoting, has come up with a free and environmentally friendly recommendation that can save you all the trouble.
He has resorted to making his own mask and can show you how.
Making your own face mask using a piece of cloth
In a Facebook post uploaded on. Feb. 7, Chen showed how he properly makes his own face mask with only a piece of cloth and the help of a tailor.
Chen said that he first encountered the cloth mask while in a free clinic at the Thai-Myanmar border.
The staff there had used cloth caps and cloth masks, which meant that they did not produce much medical waste.
"It was fresh and an environmentally-friendly concept," Chen wrote.
Here are the three simple steps you need to do to make your own cloth mask, according to Chen:
Pick a cloth that you like.

Find a masterful tailor.

Give them a disposable mask as a sample for the size and dimensions for the cloth mask.
The entire process should be completed in 30 minutes.
Non-woven fabric used for filtering
Chen explained that there was an opening in his cloth mask for a filtering material to fit inside.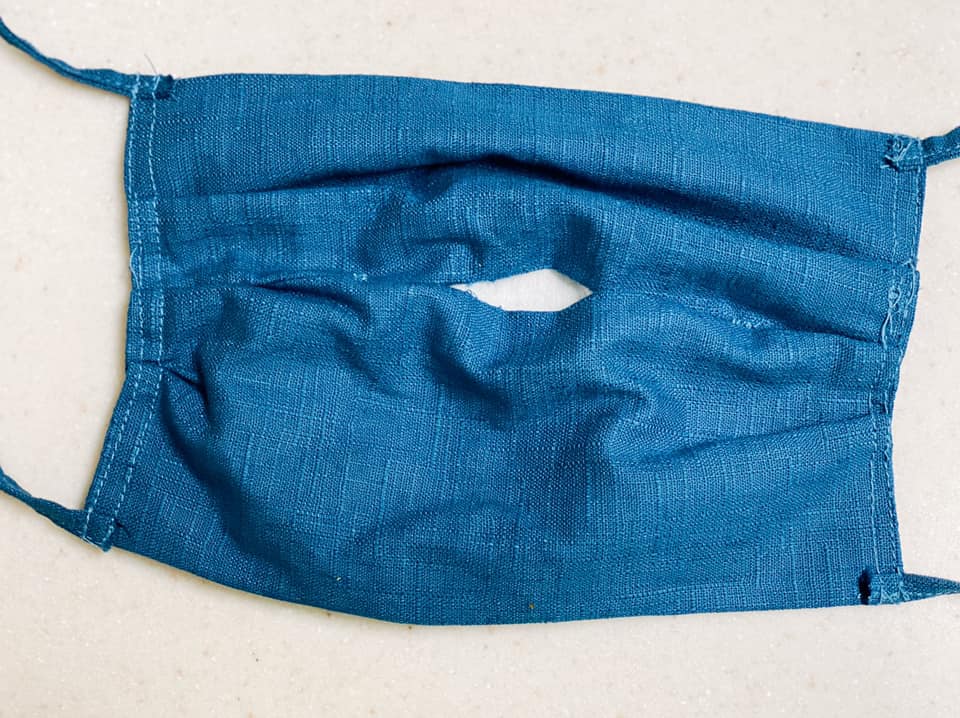 He explained:
"General surgical masks make use of microfibre melt-blown non-woven fabric. The unique capillary structure makes it a good material for filtering. The surgical mask is made of three layers -- a waterproof non-woven material in front, then a non-woven cloth in the middle, and lastly, a layer of non-woven cloth."
However, don't worry if you can't find melt-blown non-woven cloth.
The usual standard woven cloth and non-woven cloth can make do as well.
Non-woven cloth includes rags, diapers, gauze, wet tissues and tampons. New ones, of course.
For Chen, he used a wet tissue, but he dried it before putting it in the mask.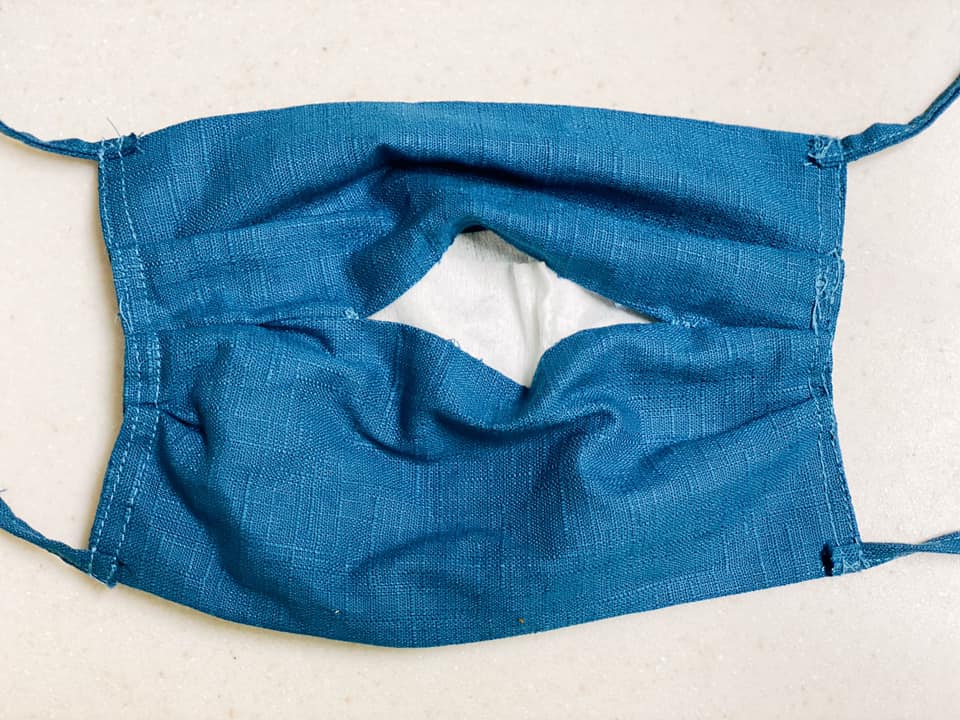 Chen added that toilet paper is also a good material to use as the filter.
If you were one of those who hoarded a bunch of toilet rolls, seems like it was worthwhile after all.
Are cloth masks effective?
In his Facebook post, Chen also shared his responses to questions on whether the cloth masks are effective.
In terms of hygiene, Chen said that as long as the cloth mask is washed and cleaned daily, you're good to go.
But in terms of effectiveness, he stated that even normal surgical masks are not 100 per cent airtight.
"You might still take in the air coming in from the side of the mask, unless you're wearing an N95 mask which is extremely airtight," he explained.
However, Chen added that N95 masks should only be worn by those who are in high-risk environments in the medical field.
It does not need to be worn in a low-risk environment, and those who have heart issues should not wear it at all, he warns.
He wrote:
"A few days ago, I saw this old man, he couldn't breathe properly despite only wearing a surgical mask. He experienced tightness in his chest and was sent to the emergency department."
Ultimately, the doctor reiterated the importance of handwashing over putting on a mask.
"The virus will likely remain in the environment as droplets for a few days, so washing your hands is so much more important than masking up. Most of my patients are maternity patients who are healthy and have no respiratory symptoms, so this cloth mask is enough."
You can read Chen's full Facebook post here:
Top images from 陳小廷/FB.
If you like what you read, follow us on Facebook, Instagram, Twitter and Telegram to get the latest updates.