A poor kitten was found stuck in the grille with glue at the loading bay at The Star Vista.
It was fortunately spotted by the security guard who called the Society for the Prevention of Cruelty to Animals (SPCA) for help.
Kitten stuck in grille with glue
According to the Facebook post on Feb. 17, the Society for the Prevention of Cruelty to Animals (SPCA) informed the public about a kitten that they had rescued from a grille with glue at a shopping mall's loading bay last October.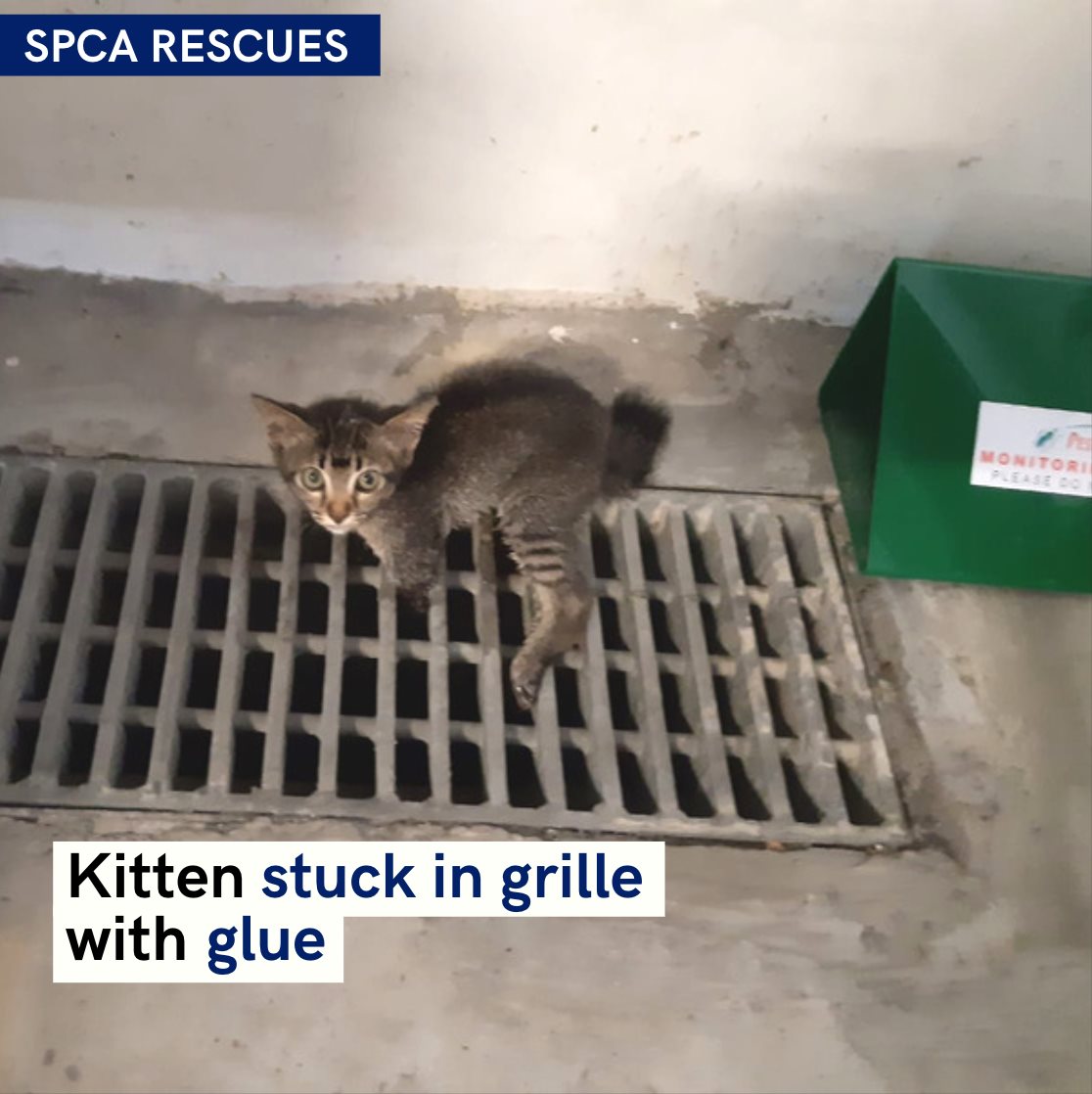 The kitten's limbs were "stuck in a drain" and "covered with sticky glue," which SPCA suspected to possibly come from a pest control company's rodent glue trap that was found beside the drain.
Taken back to SPCA to have glue removed
Fortunately, a security guard alerted SPCA and an officer came to rescue the kitten.
After being rescued, the kitten was brought back to SPCA where their "veterinary team removed the glue" and "inspectors reported the incident to the Animal and Veterinary Service (AVS)".
Glue board traps are commonly used by members of the public, store owners and pest controllers to trap rodents such as rats or lizards in places like kitchens or even false ceilings.
For the uninformed, glue board traps usually come in the form of plastic trays with sticky glue paper or liquid glue.
Mothership understands that it usually takes a few hours of coating an animal's fur or feathers with cooking oil to remove the glue from their body. Glue board traps have caused several accidents with animals in the past, of whom not all were fortunate enough to survive.
**Graphic warning**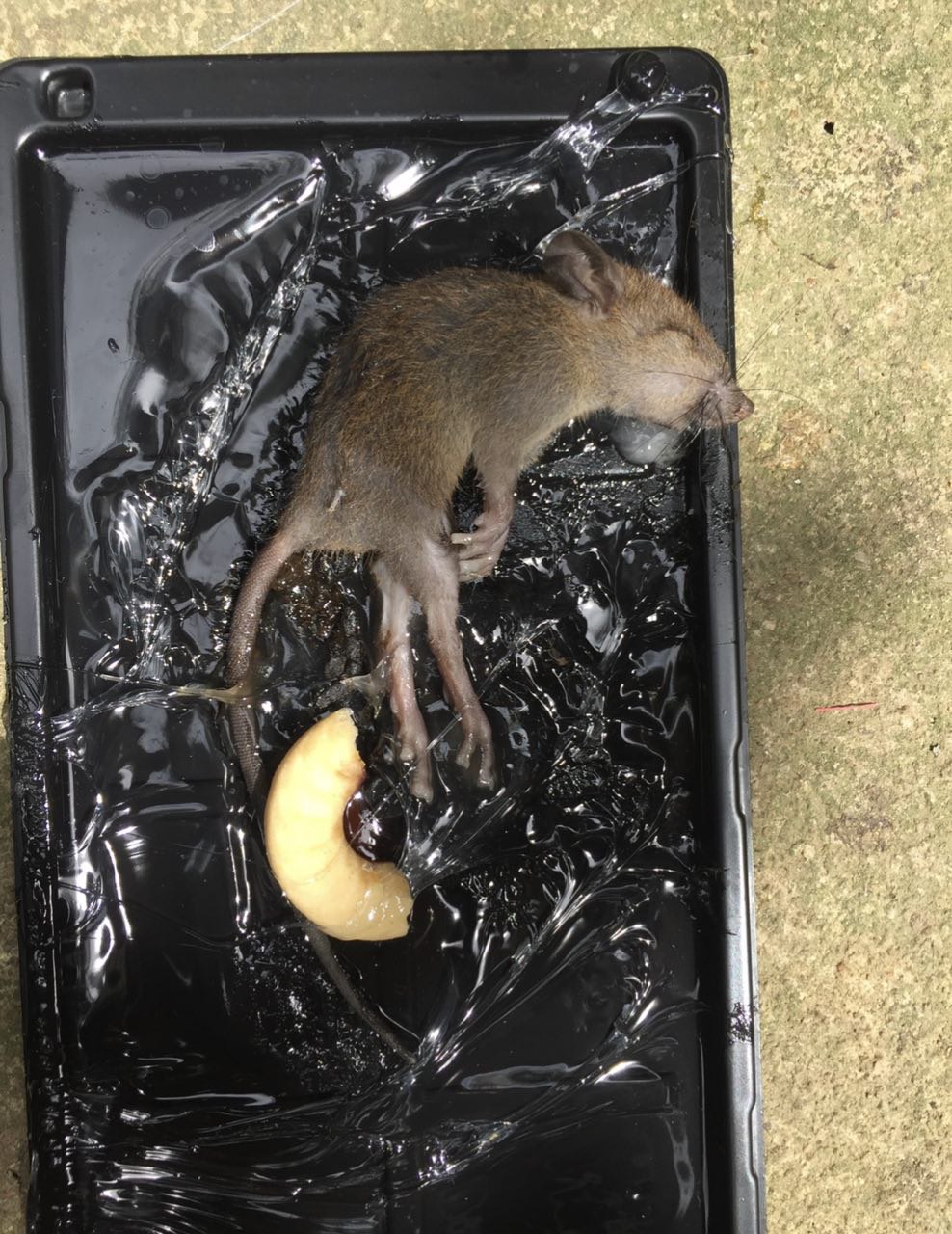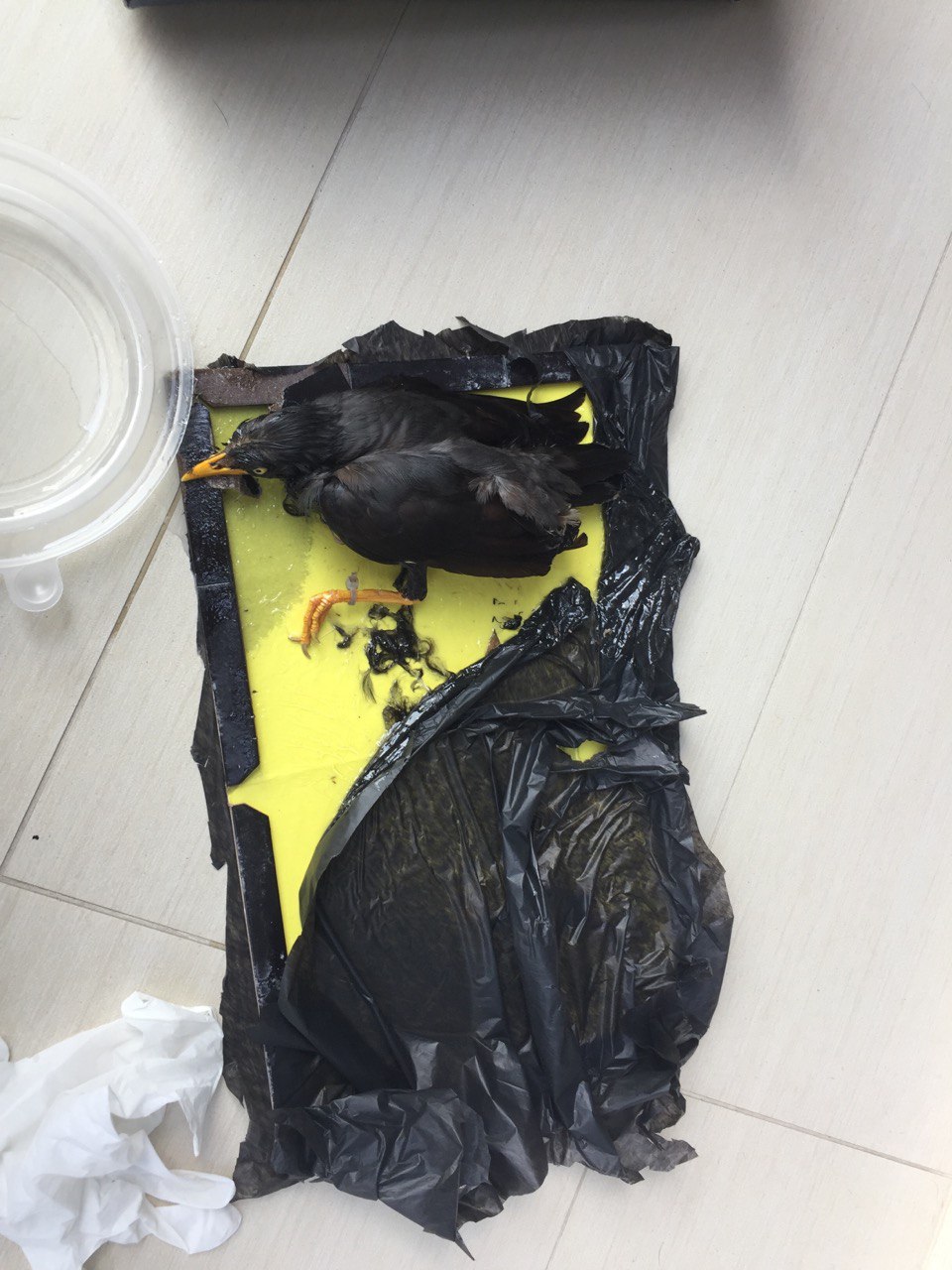 ACRES and SPCA call for ban on glue traps in Singapore
In the Facebook post, SPCA wrote that they have previously appealed for a ban on the use of the glue trap.
Similarly, another animal rescue group Acres has also called for the ban.
In 2018, Acres put up a Facebook post to ask Singaporeans to "write to supermarkets and stores to lift the cruel and inhumane glue boards off their shelves."
According to them, the rodent population can be "managed humanely" and by managing food waste and trash properly.
In 2015, New Zealand prohibited the use of glue board traps.
The State of Victoria in Australia has also prohibited both the sale and use of glue board traps.
Top image via SPCA Singapore on Facebook
If you like what you read, follow us on Facebook, Instagram, Twitter and Telegram to get the latest updates.