Since the outbreak of Covid-19, there has been a spate of initiatives to thank and show appreciation to frontline healthcare workers.
This includes several celebrities jumping in to send masks to those who need it the most.
And it seems one homegrown Singaporean artiste has decided to do the same.
Showing appreciation to heroes
Actress Rui En, along with her fan club RBKD, started an initiative to give back to medical staff.
This was according to a post on the fan club's Facebook page, which has amassed over 700,000 followers.
In the post, a personal message from Rui En stated that in the current atmosphere of distrust and wariness among Singaporeans, where nurses were being shunned in public, people should not let fear hold them hostage or engage in ungracious behaviour.
Instead, they should choose to do things that "lift [the workers] up as heroes and show them how much we appreciate them".
She added that she had read the stories of everyday people showing their support for the workers with "tears in [her] eyes".
A letter by RBKD addressed to the "heroes of Singapore" highlighted the physical issues faced by healthcare workers on a daily basis, such as dry hands from constantly applying hand sanitiser, and eczema flares.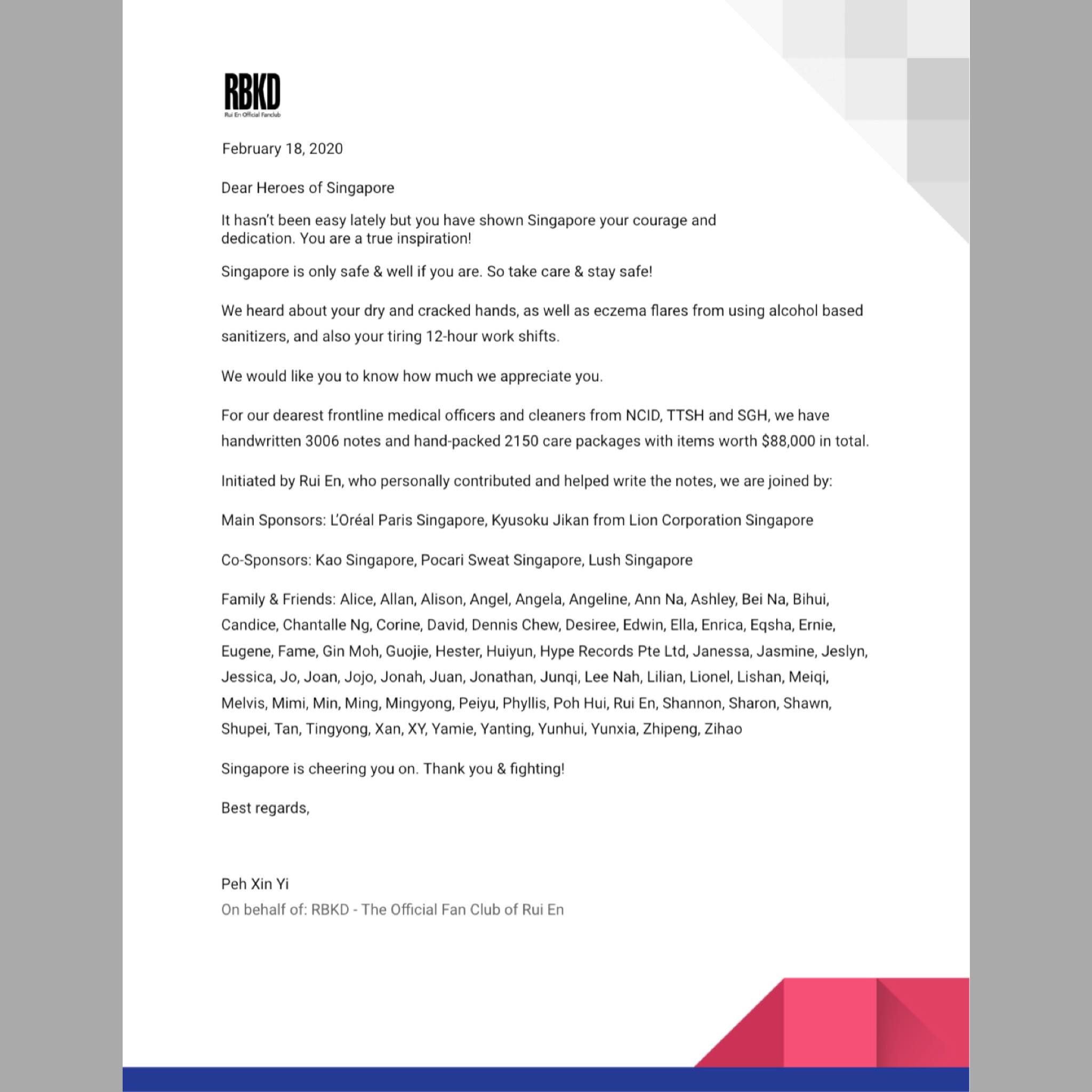 The care packages were hand-packed by Rui En herself, and members of the fan club.
Photos posted online showed the actress posing next to stacks of products, bare-faced and looking truly in her element.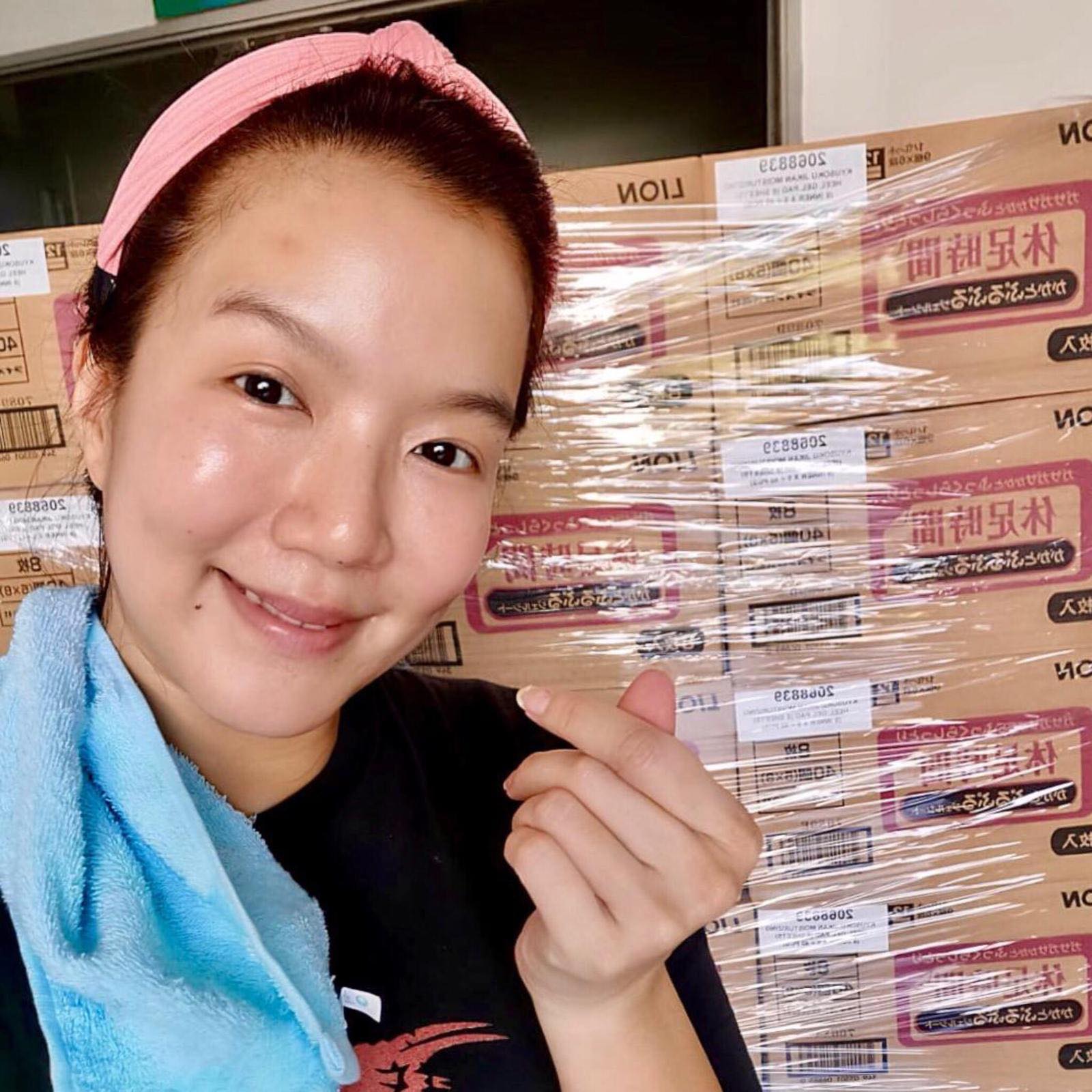 Hand-packed over two sessions
Each care package contained items meant to soothe and rejuvenate workers after a long day of toil.
The package included a bottle of water, hand cream, gel pads for feet, revitalising face and eye masks, and a muesli bar.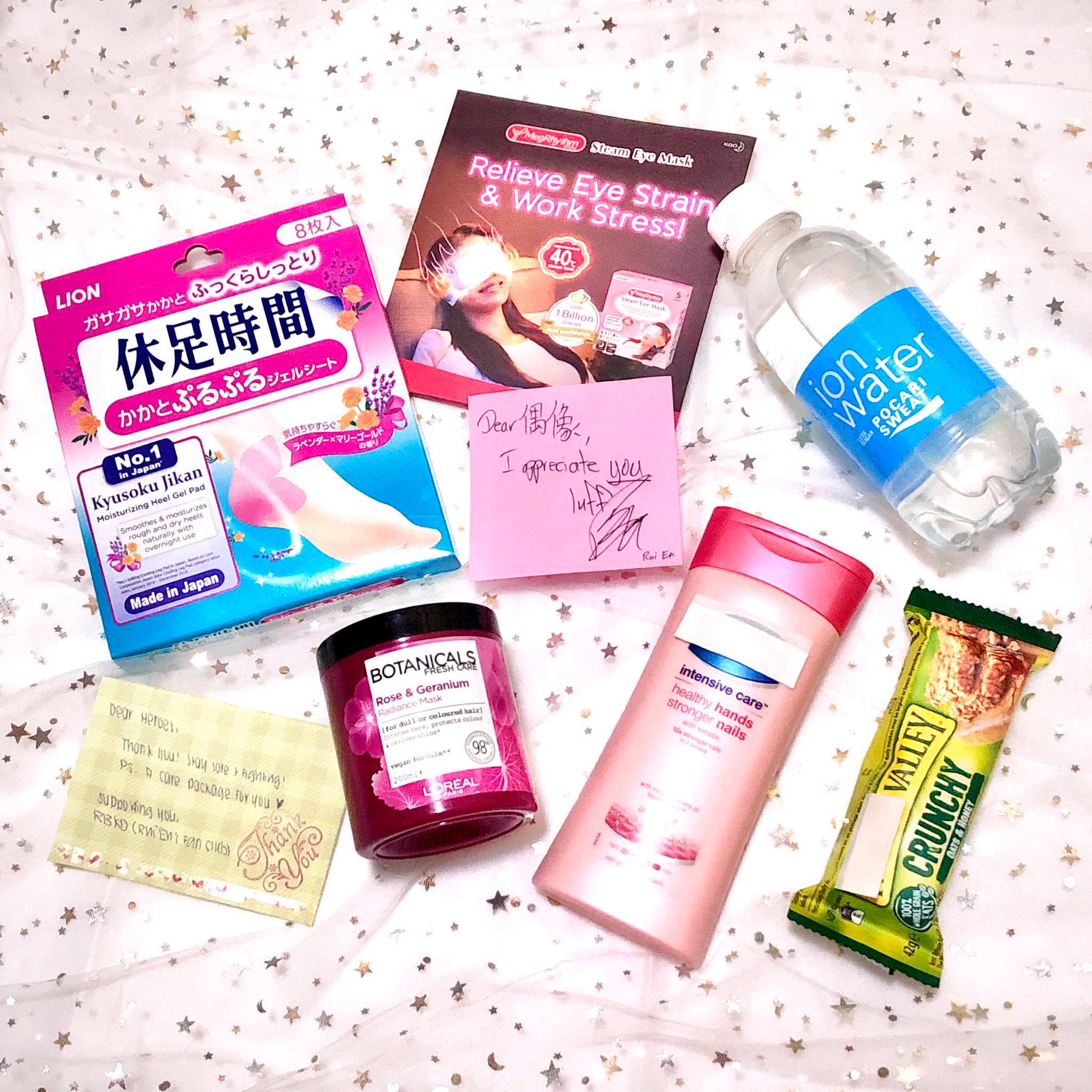 The items were reportedly worth S$88,000 in total, and were sponsored by several brands including L'Oreal Singapore, Kyusoku Jikan, Pocari Sweat, Kao Singapore and Lush Singapore.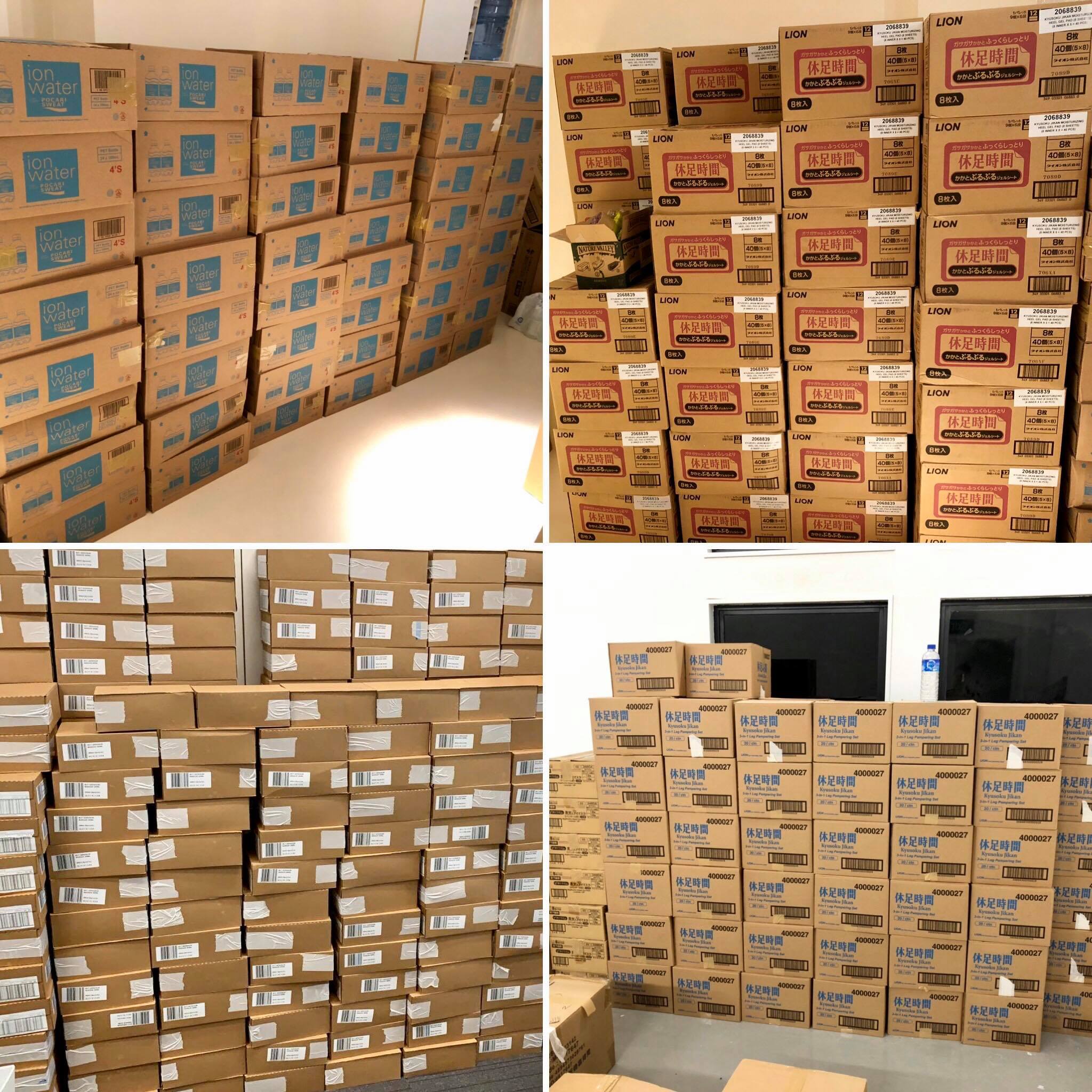 Rui En shared that the care packages were put together in "two long sessions".
Here they all are, nicely packed, 2,150 packages in total.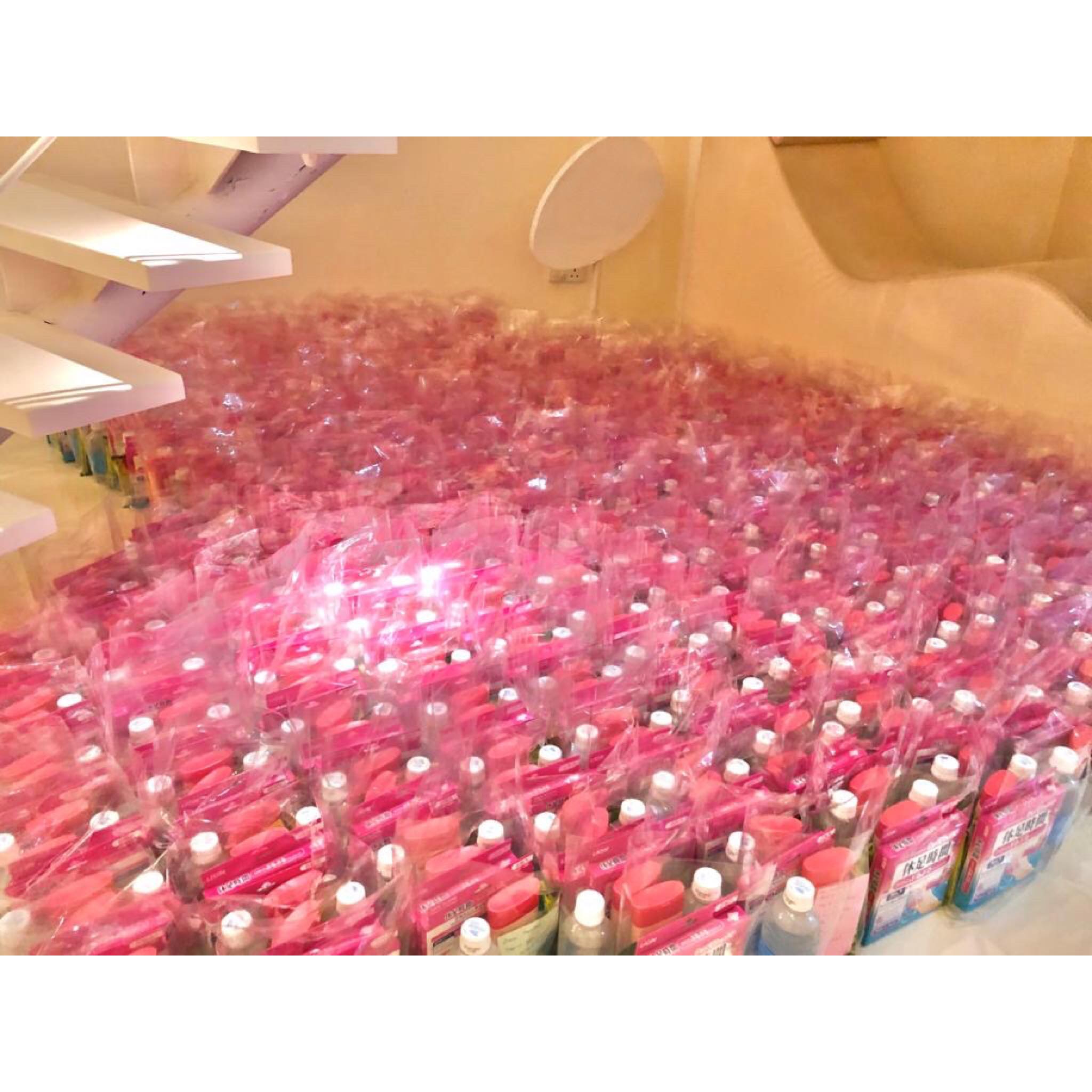 The fan club also revealed that 3,006 notes were handwritten by them for workers.
Rui En contributed to a good portion of these notes.
In her message, she also thanked her older brother for writing 100 of these notes in Chinese.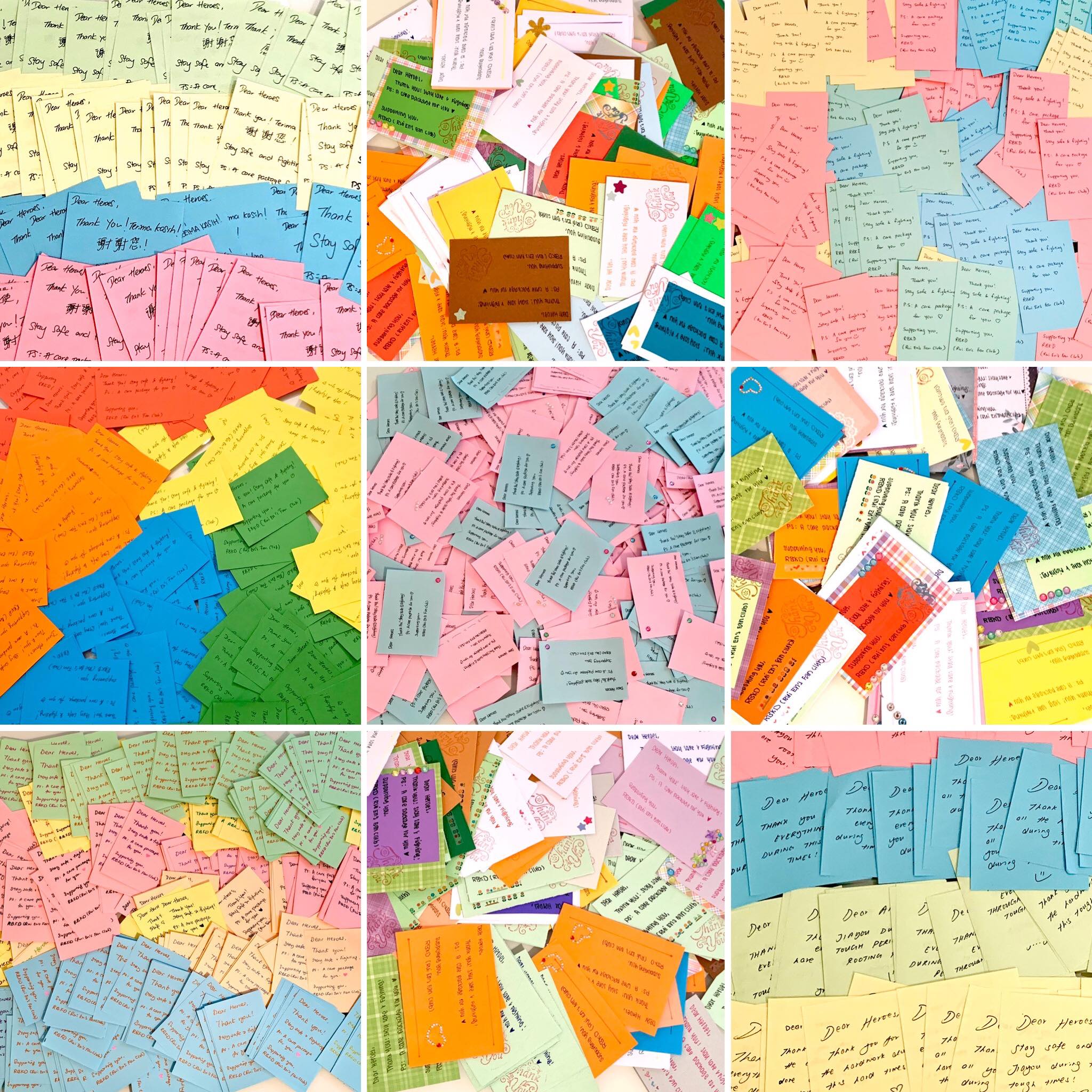 Happy faces
The care packages were distributed to staff at National Centre for Infectious Diseases (NCID), Tan Tock Seng Hospital and Singapore General Hospital.
Not only were they handed out to medical staff, but to the cleaners hard at work keeping the spaces hygienic too.
Here are their happy faces, albeit some covered by masks.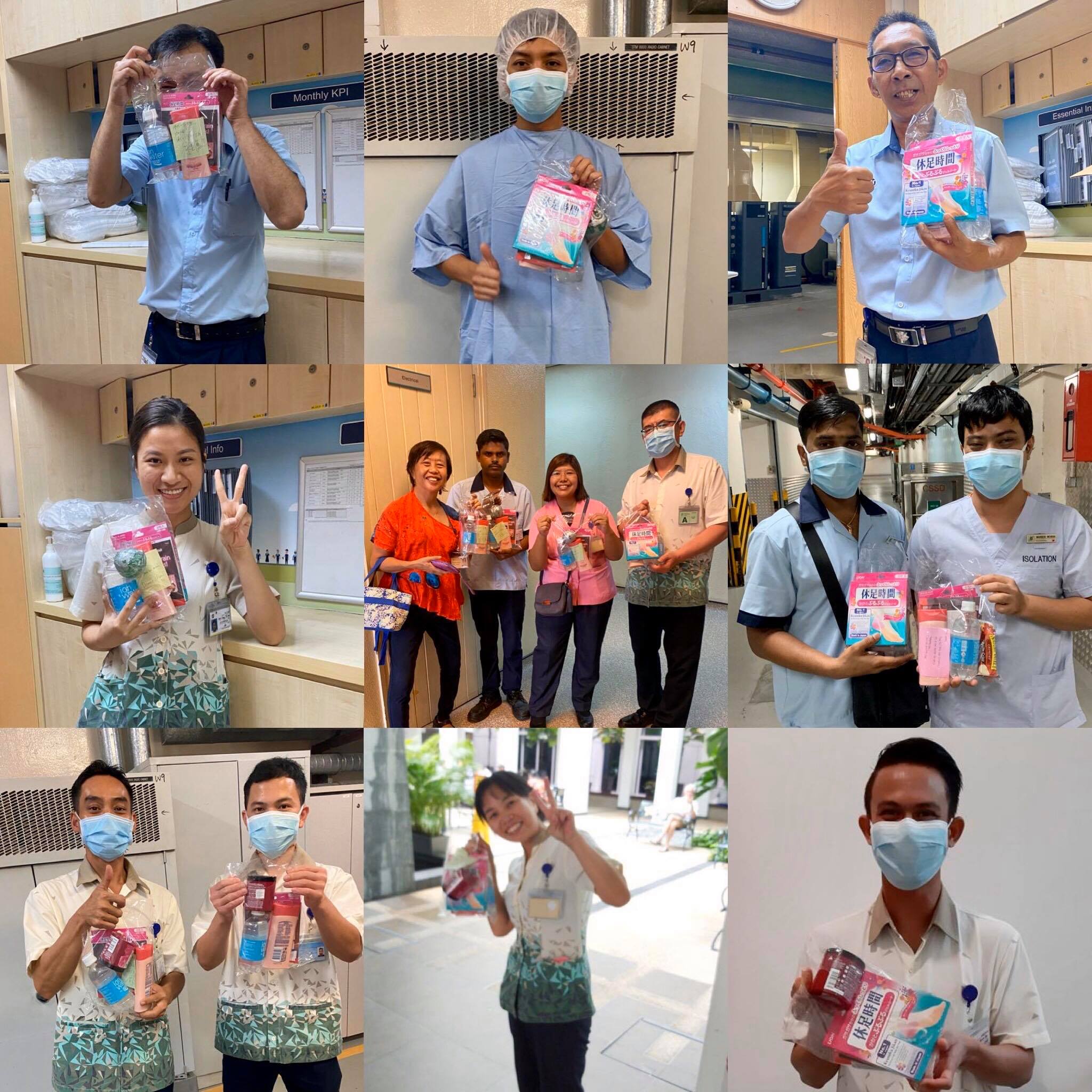 In a statement from SGH the fan club shared with Mothership, the hospital said they were very thankful for the "pampering" gifts and treats.
The packages would "brighten the days" of the workers who put in long hours at the hospital.
These gestures of goodwill are deeply appreciated by all of us at SGH and will keep us going in the fight against COVID-19," the statement said.
Great job.
You can read Rui En's full message here.
Top photo from Rui En / FB
If you like what you read, follow us on Facebook, Instagram, Twitter and Telegram to get the latest updates.