Working at the frontline against the coronavirus can be a thankless job, and several medical workers wearing their uniforms have been shunned in public spaces and even treated rudely by some.
While there are some who are against them, more than 8,000 people have pledged their support to encourage members of the public not to shun medical workers.
More than 8,000 sign petition, leave messages of support
A petition started three days ago on Change.org to gather support for nurses and other medical workers has been signed over 8,000 times.
The petition, directed at the general public, asked people to allow nurses to take public transport "without being shunned".
The petition wrote:
"For years, nurses have been working hard (to serve) patients.

They left their families behind to work, risking their own lives and their family's lives by nursing strangers back to health.

However, during times of need, they are being frowned upon and discriminated by the public simply due to the nature of their jobs.

After work, they are fearful of wearing their uniforms home, afraid that people will scold them or shun them.

Many have said nurses are angels on Earth; however there are still many who treat us (like) dirt.

It is during trying times like this that you can do your part to show your support.

Please sign this petition to support us in our fight against discrimination!"
Several supporters of the petition left messages of encouragement for medical workers, while some shared their negative experiences as frontline medical workers.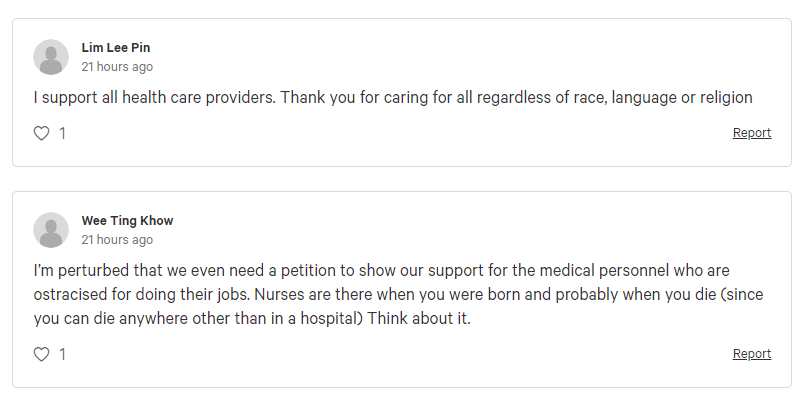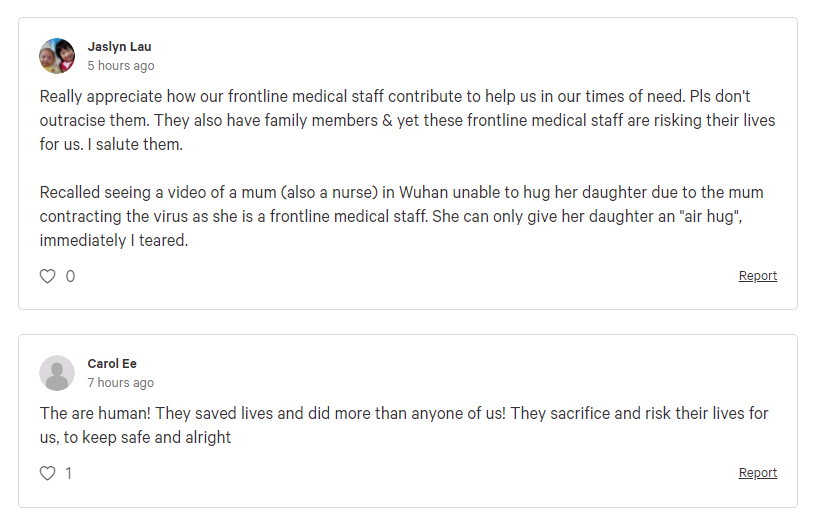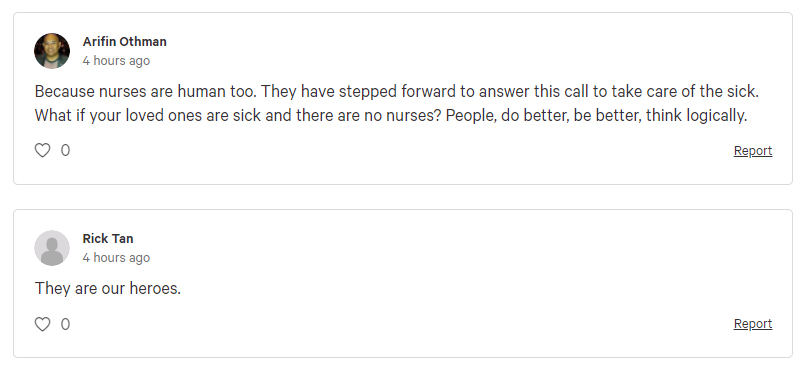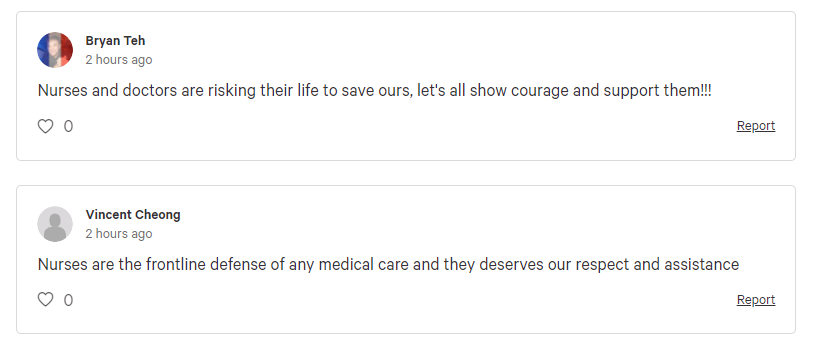 Others spoke about their experiences during SARS, empathising with the frontline workers battling the coronavirus outbreak.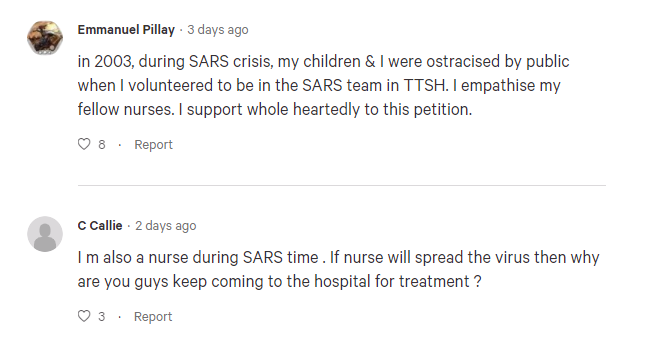 S'poreans ostracising medical workers in uniform
Several anecdotes of medical workers being ostracised by the public have popped up in the last week on social media, from an ambulance driver who was turned away by a coffeeshop stallholder to a nurse in uniform who was scolded by a neighbour in the lift.
While there have been several netizens leaving supportive messages for medical workers on social media, it doesn't erase the fact that nurses are apparently getting berated for entering public spaces and being rejected by service staff members.
Top image via Change.org, TTSH/FB
If you like what you read, follow us on Facebook, Instagram, Twitter and Telegram to get the latest updates.