Mass fish deaths have been observed in Singapore over the years in Lim Chu Kang, Changi, and Pasir Ris.
Over the past weekend, fish deaths were also observed along Pasir Ris beach.
Pasir Ris beach lined with hundreds of dead fish
In a Facebook post on Feb. 2, 2020, Yap Wai Chong shared photos of hundreds of dead fish lining the beach at Pasir Ris Park.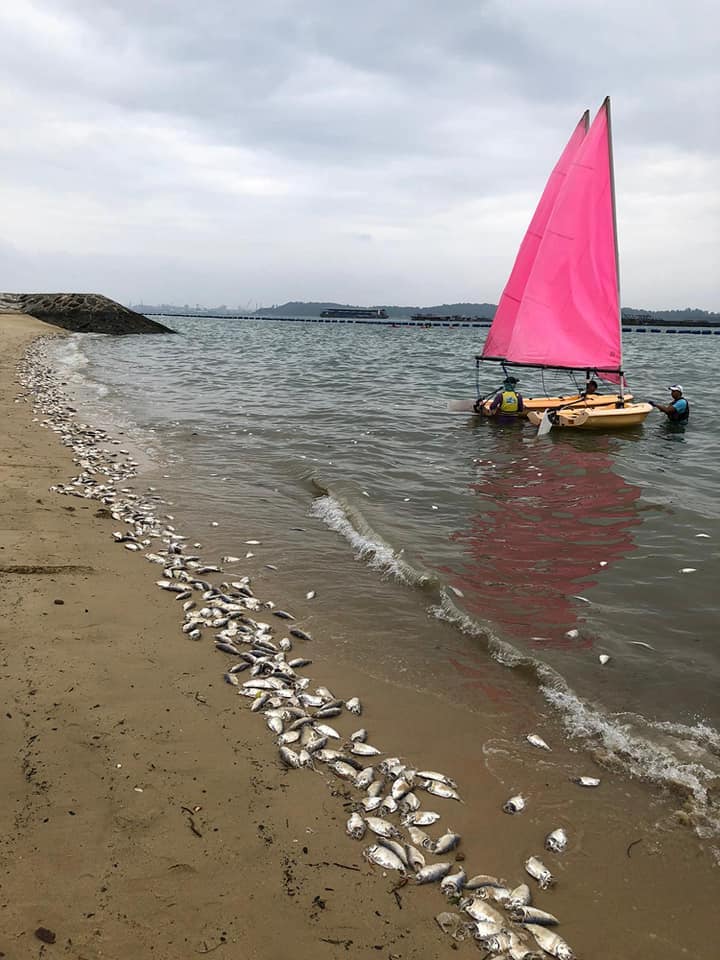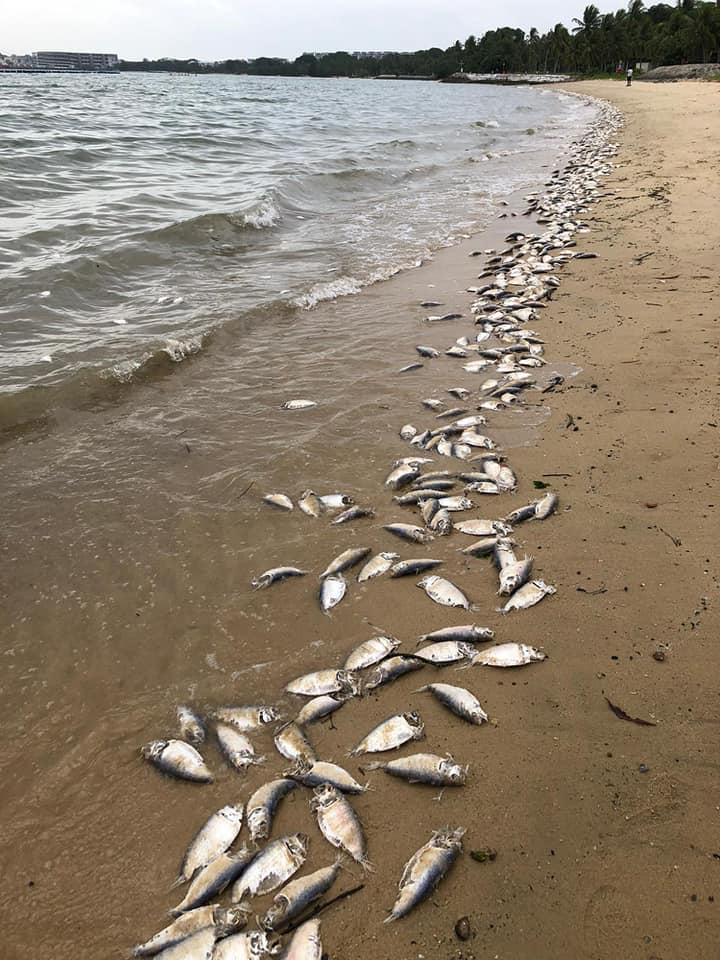 Officers from NParks and NEA will continue to monitor the coastal beaches
National Parks Board (NParks) told Mothership that, based on preliminary findings, the fish that was washed up on the shore of Pasir Ris beach is a species of wild fish, Hilsa kelee, that can be found in our coastal waters.
The fish is part of Clupidae family, which consists of sardines and herrings.
NParks reported that their officers did not find any other dead fish along coastal areas at Changi Beach, East Coast Park and Pulau Ubin.
Nearby fish farms did not report any fish deaths, said NParks.
The government agency mentioned that it will continue to monitor coastal beaches and are looking into the cause of death in the fish.
In a statement to Mothership, National Environment Agency (NEA) said:
"The National Environment Agency (NEA) regularly monitors the water quality of Singapore's beaches and coastal waters. With reference to the incident on 2 Feb 2020 where dead fish were found along Pasir Ris beach, water samples taken show no abnormality."
Another government agency, Singapore Food Agency (SFA) responded to Mothership and said that there are no cases of abnormal fish deaths at nearby fish farms at Pasir Ris.
SFA stated:

"The SFA has in place an integrated system to ensure that both imported and locally produced food is safe for consumption, which comprises control measures such as inspections and sample testing.

For food produced by local fish farms, SFA inspects the farms to ensure compliance with our licensing requirements. Samples are also taken for a range of food safety tests, which includes drug residues and environmental contaminants.

The public is advised to buy food only from licensed sources."
Past events of mass fish death attributed to plankton blooms
Last year in April, thousands of fish died near Lim Chu Kang Jetty.
Mr Simon Ho, communications officer at the Singapore's Fish Farmers Association, told Straits Times (ST) that higher temperatures could be blamed.
Ho said to ST:
"Because of the higher temperatures these few days, there's a lack of oxygen in the water. I believe the fishes died as a result," he noted.
In 2015, the mass fish deaths that occured in Changi and Pasir Ris were caused by plankton that caused gill damage, reported ST.
Plankton blooms happen when warmer temperatures or higher amount of nutrients in seawater lead to the growth of plankton population.
A huge amount of plankton is not ideal for fish and other marine life as they consume oxygen in the seawater and leave very little oxygen for other marine life, such as fish.
Top photos via Yap Wai Chong/Facebook
If you like what you read, follow us on Facebook, Instagram, Twitter and Telegram to get the latest updates.