Some Japanese angry at their govt's Covid-19 guidance on washing hands & wearing masks
It's being seen as elementary.
Guan Zhen Tan |
February 17, 11:29 pm
There have been plenty of advisories detailing how to defend yourself against Covid-19 in Singapore.
Here are some examples:
S'poreans buy up N95 masks by the box, experts in S'pore recommend surgical masks instead
Coronavirus: Cleaning your phone might be one of the best ways to protect yourself more
Reiterating the importance of hygiene
Japan's government has naturally also reiterated the importance of personal hygiene, as its local cases of Covid-19 infections continue to increase.
They currently have 61 cases and one death.
In this regard, the Japanese Ministry of Health, Labour and Welfare (MHLW) uploaded a set of four infographics on Feb. 16 explaining how citizens can protect themselves from the virus.
The infographics include instructions for putting on a mask properly,  proper hand-washing techniques and what to do when one coughs or sneezes.
"We made a Japanese version of the infographics that summarises measures on dealing with infectious diseases, such as the Coronavirus. Please feel free to use it", they wrote in a tweet that included the images.
新型ウイルスを含む感染症対策をまとめた日本語版のチラシを作成しました。ご自由にお使いください。 pic.twitter.com/mWhN9EwLMm

— 厚生労働省 (@MHLWitter) February 16, 2020
The first infographic touched on the two main points: 1) washing of hands when returning home, before and after eating and cooking; 2) covering the mouth and nose when sneezing and coughing.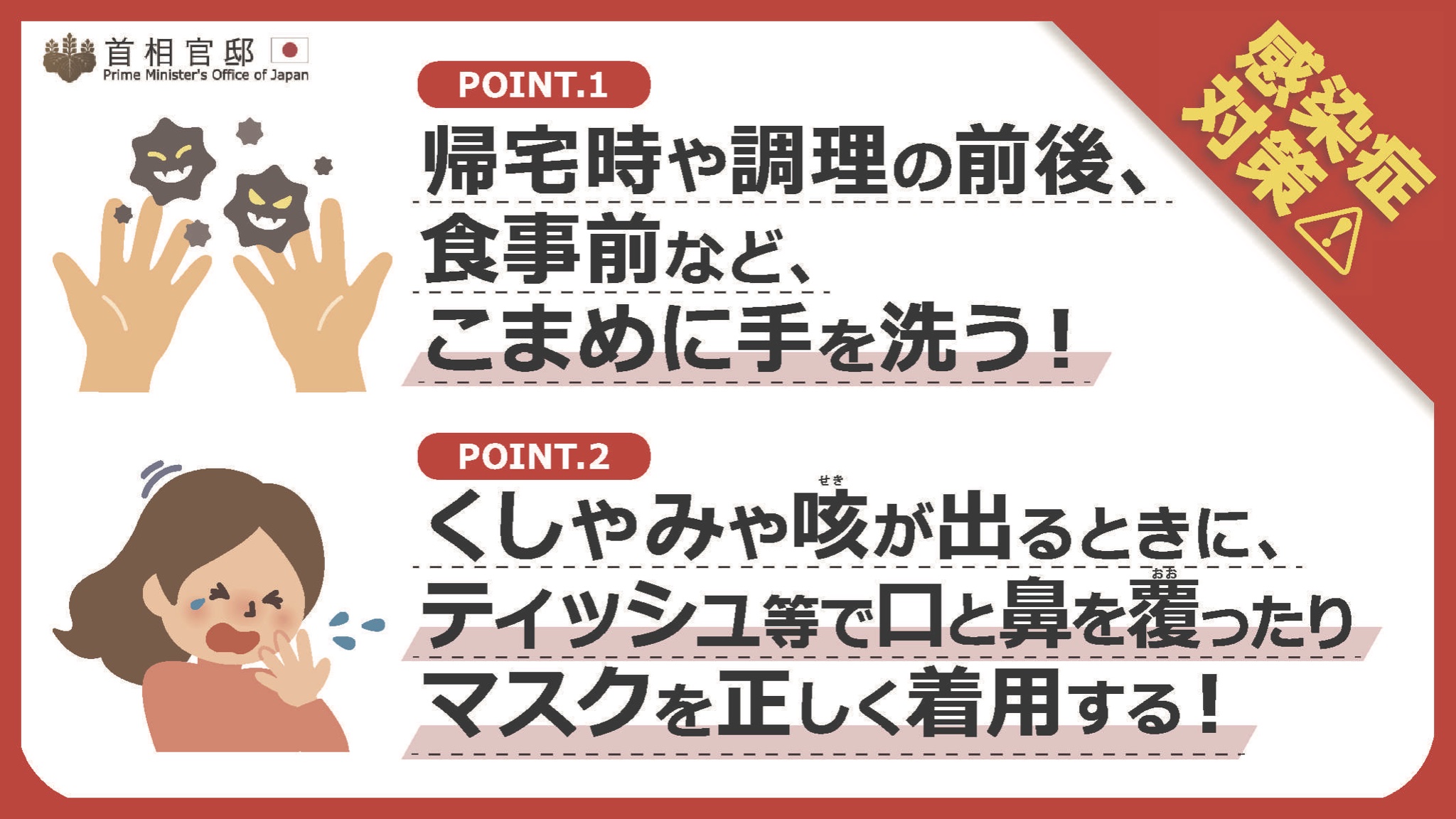 The other images proceeded to explain the correct way of washing hands in six steps, and demonstrated various ways one could cover their nose and mouth when they coughed or sneezed.
MHLW also explained how to put on a mask properly in three steps.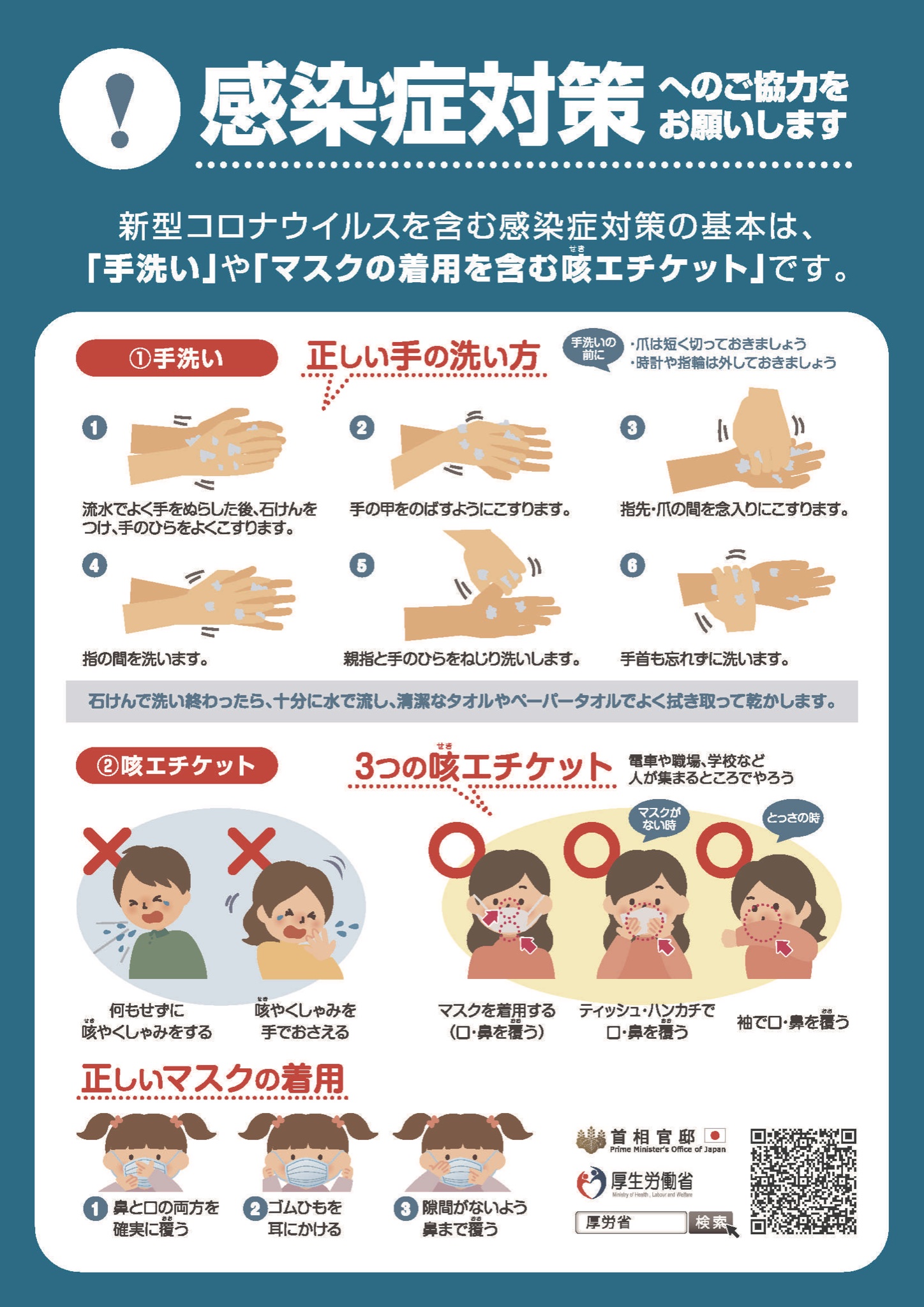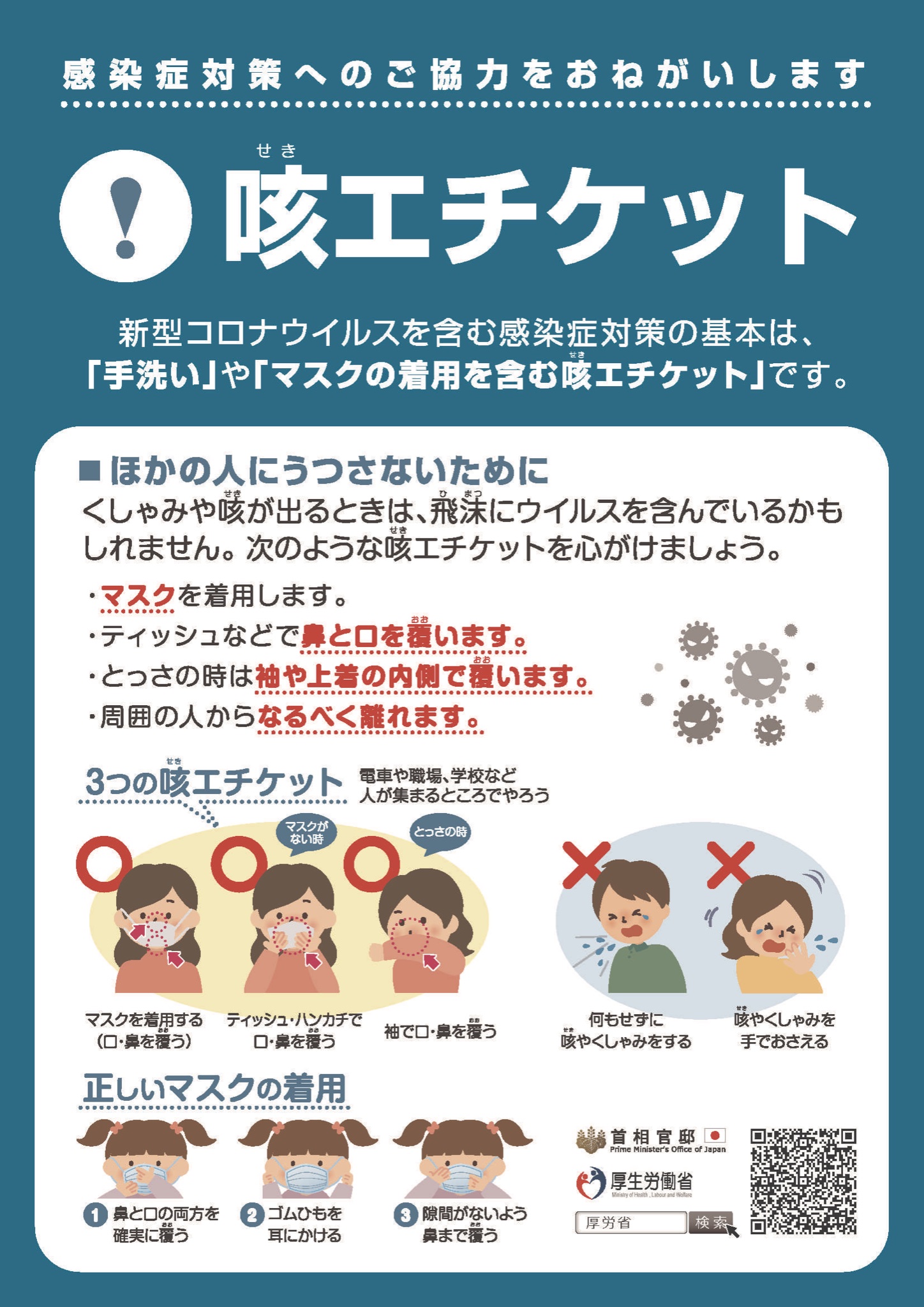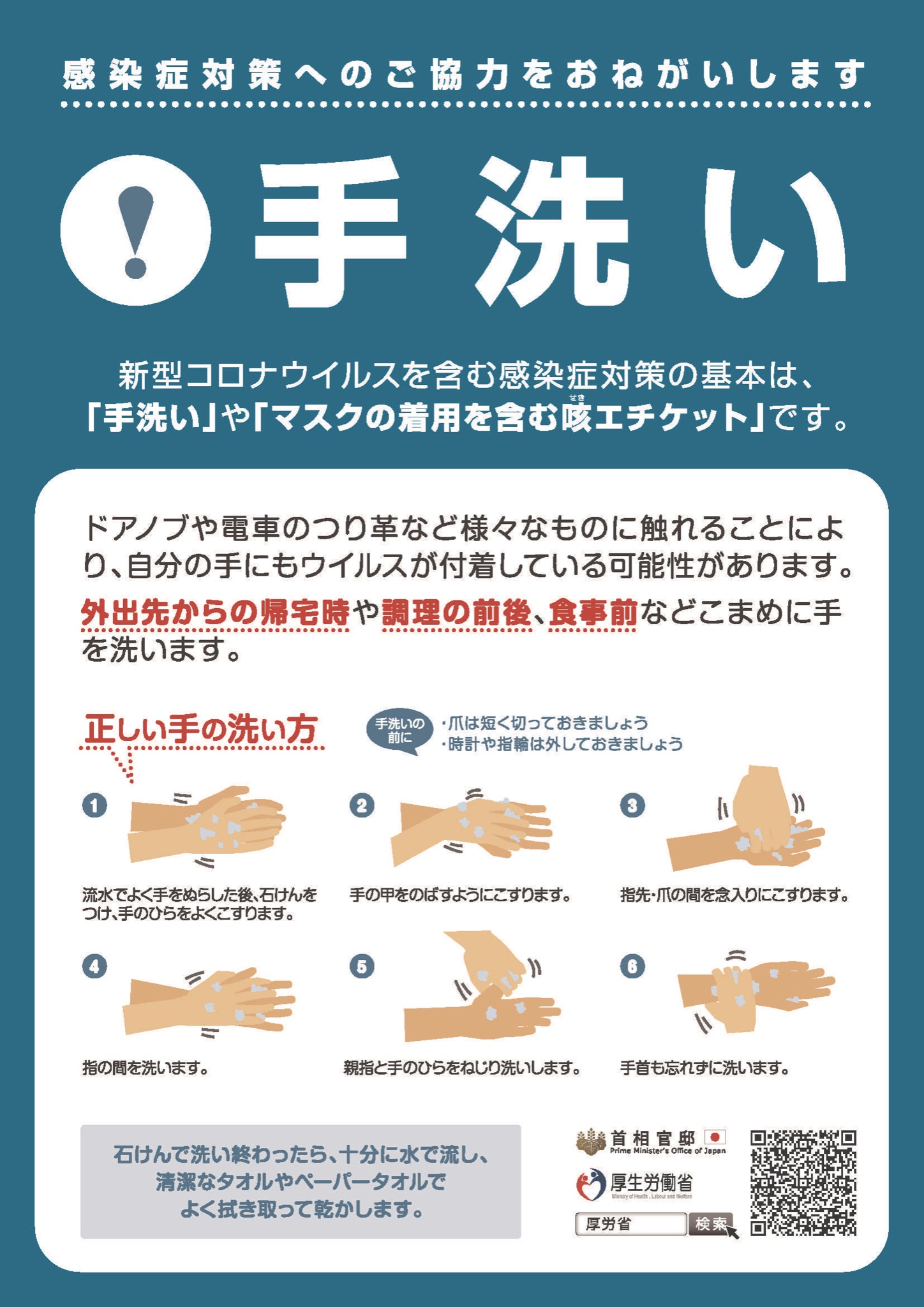 Locals online unconvinced by effectiveness of hand-washing
Japanese online did not appear to be convinced by the advisory, however.
According to this retweet by a Japanese netizen, the infographic was heavily criticised.
このリプ欄地獄の少なくない数が手洗いうがいに対して「馬鹿にするな」「そんなことで防げたら苦労しない」「そんなことよりもっと大事な情報教えろ」と反発しており、必要な啓発より『特別感のある対策対応』を求めているのマジで闇が深いよな。 https://t.co/jmm8dS6IpH

— しわすみ (@s_w_s_m) February 16, 2020
Translation:
"There has been a cesspool of negative responses with regard to the [MHLW's infographic on the] washing of hands.

People have said things like:

'Don't make a fool of us.'

'If you can defend yourself against the virus with such methods there would have been nothing to worry about.'

'Please tell us something more important than this.'

It's a dark place we're in to see that people are looking for special countermeasures, rather than being educated on the necessary actions to be taken."
Some of those negative responses include the following.
これインフルエンザ対策ね。
コロナウイルスの特殊性については何もないね。
まったく危機意識を持てない無能な役所いらないよ。
国民の生活より自身の出世の方が大切だもんね、君たちは。
寛子ちゃんによろしくな。

— ATSUSHI YOKOTA (@kirikirius) February 16, 2020
"These are precautions to deal with the flu. There's no specific measure on the Coronavirus.

I don't need an incompetent government that has no sense of crisis.

Your promotion is more important than the lives of your citizens."
この程度のことは、毎年周知されている。
要するに「他に手の打ちようが無い」ということだろう。
今さら厚労省がこんなものを作るより、疫病退散のお札でも刷った方がいいんじゃないか。

— Vector_個別の一万人 (@tdi_vector) February 16, 2020
"Information of this level is something we're reminded of every year.

In essence, this means that 'there's no way to deal with this'.

Wouldn't it be better for the MHLW to print this information on money rather than make this?"
小学校のお便りでもらってくるのとなんか変わらない… 
厚生労働省とは…?

— hatty↔はてぃ@一ノ瀬(伯母) (@8755pika11) February 16, 2020
"This is no different from getting a notice from your primary school. What is the MHLW doing?"
Small steps
Others weren't as dismissive, rationalising that these may be small actions, but they were nevertheless still important.
「新型」なだけで、実質おなじみの風邪を引き起こすコロナウィルスと基本的な構造は何ら変わらないわけですから。手洗いが有効なのは当たり前なんですよね。母親から、そして幼稚園や小学校の時に学びませんでしたかと。

— あまのがわinいとざき (@5b0a29db23dd47f) February 16, 2020
"Just because it's a new model of Coronavirus, it doesn't mean that the basics have changed. Hand-washing is obviously effective. Didn't your mother, kindergarten or primary school teach you that?"
Ultimately, the negative responses from these people online seem to convey a similar sense of panic and helplessness people are feeling all over the world, including right here in Singapore.
みんな何かに救いを求めてるんやと思いますが
個人レベルでできることはこの程度に限られてるんですわな
これが現実と受け止めないといけませんね

— 笑顔で決めろ (@Smilebomber461) February 16, 2020
"I think everyone is looking for a solution to this matter, but what we can do at an individual level is pretty much limited to this. It seems like we're unable to accept this reality."
Welp.
Top photos via MHLWitter's Twitter account 
If you like what you read, follow us on Facebook, Instagram, Twitter and Telegram to get the latest updates.