If you are still sceptical that frequent hand-washing is the best way to protect yourself from the new coronavirus...
here's something for you.
Experiment on how virus gets passed on via contact
A family of seven in Japan participated in an experiment conducted by Tokyo Broadcasting System's programme called "What's the difference?".
It was part of an episode during the flu season on Dec. 10 to show how any virus can be passed around via direct contact.
The family consists of four young children, their father, mother and their grandmother.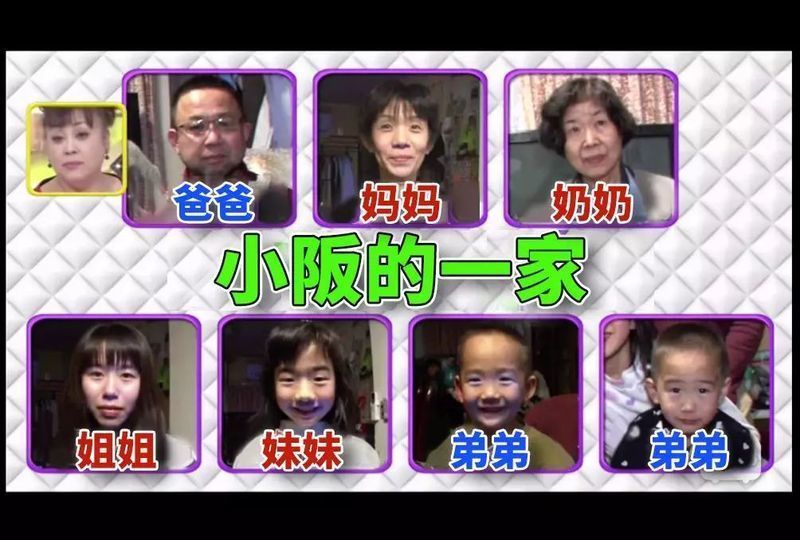 The production crew applied a special liquid on the father's hands to simulate a virus. It was reported that there was no paint on any of the other family members.
Stains by the liquid are not visible in brightly lit rooms but they glow in the dark.
The family then went on with their daily activities.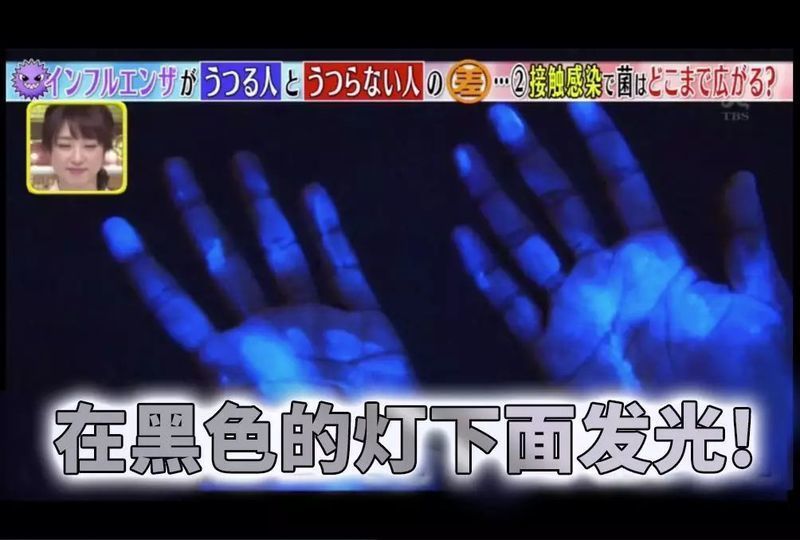 By the end of the experiment, all family members had the paint covered on their faces and hands even though the father only had direct contact with his two sons, except their grandma.
How did the "virus" spread?
It was revealed that the father had direct contact with the two sons.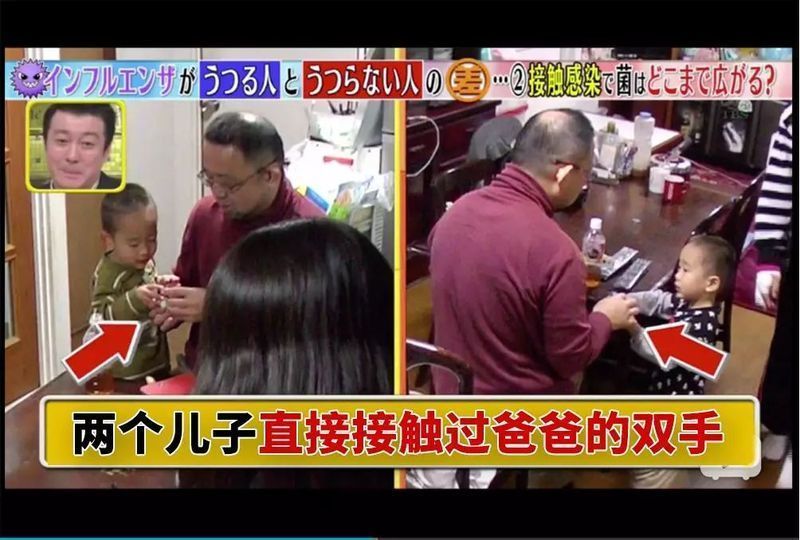 The elder daughter used the same door handle as the father.
Furthermore, the elder daughter also had the habit of touching her hair which was how the "virus" got onto her hair and face.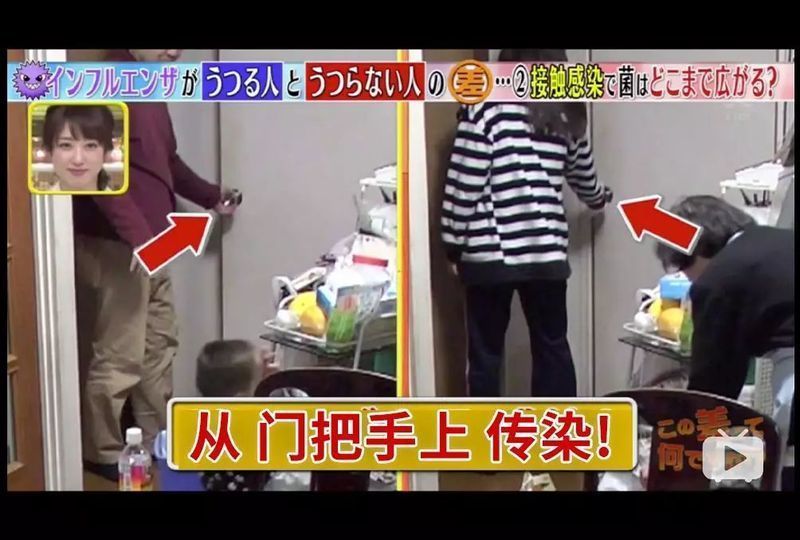 The younger daughter also got the "virus" from the two sons after playing with them in the living room.
The "virus" was passed to the girl during the ball passing game.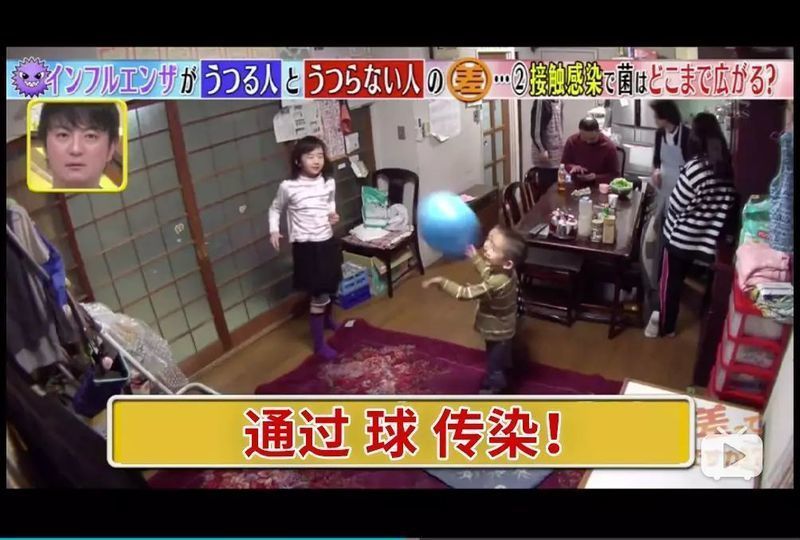 The two boys also passed the "virus" to their mother through these types of intimate interaction: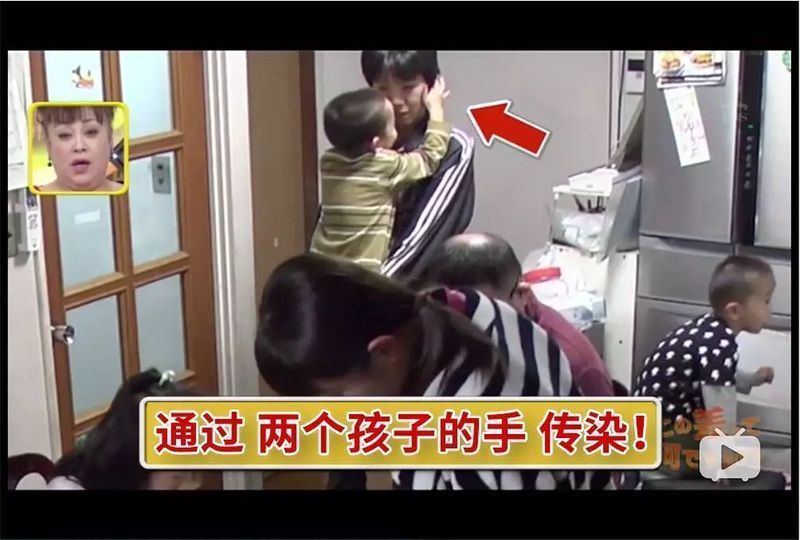 Traces of the "virus" were found on some snack packets and other handles too.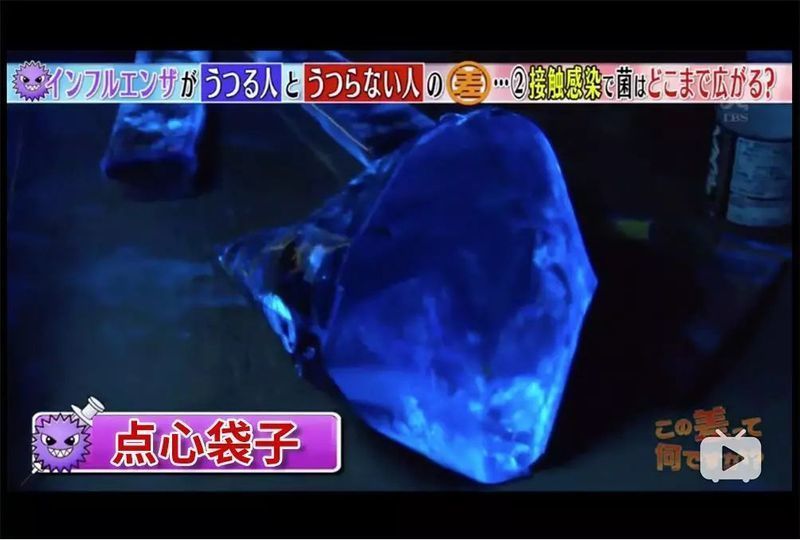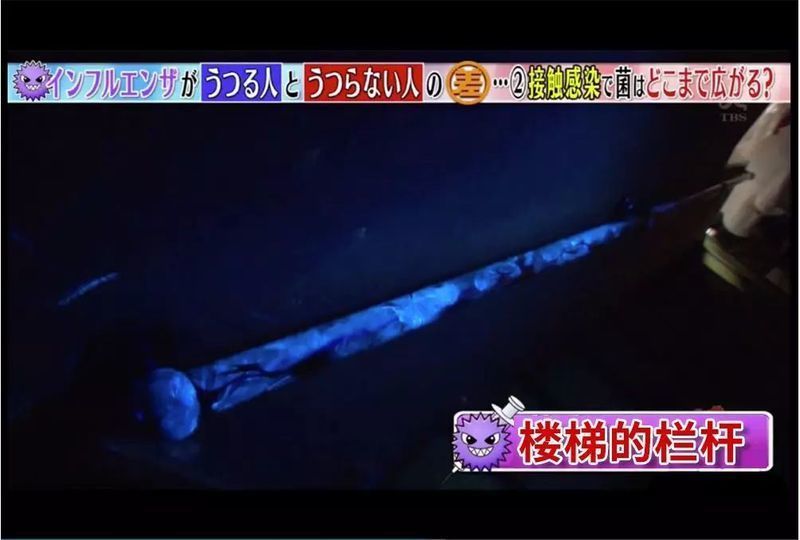 In just two hours, almost everyone had their body parts stained with the paint, demonstrating just how quickly a virus can spread through physical contact.
Handwashing keeps grandma safe from "infection"
Interestingly, the eldest in the family, that's the grandma, was least affected in this experiment.
The grandma did not have traces of "virus" on her face and hands, unlike others, because of the housework she does.
Her hands were constantly rinsed by running water as she was busy washing dishes and food items during the two hours.
That further proved that it is critical to wash our hands frequently to protect ourselves against virus infection.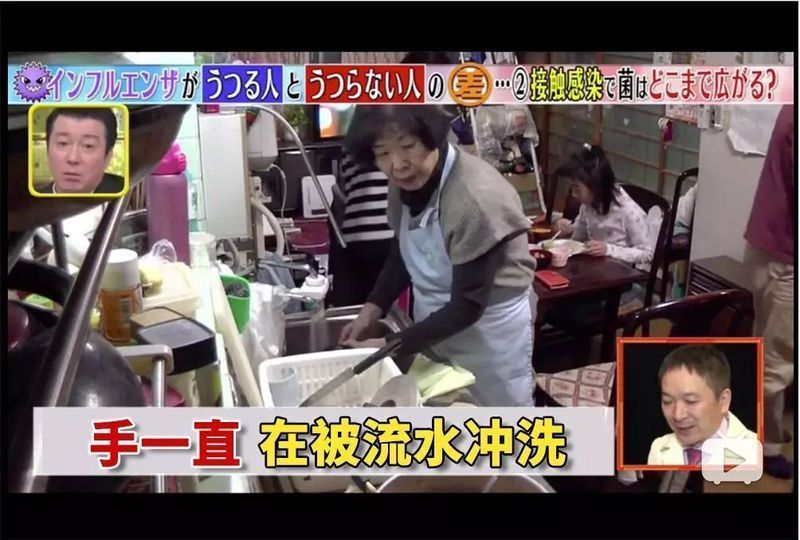 Health authorities have been reminding members of the public to wash their hands regularly and avoid touching their faces to protect themselves from infectious coronavirus.
Top photo collage via Udn website.
If you like what you read, follow us on Facebook, Instagram, Twitter and Telegram to get the latest updates.