Scalpers have once again emerged, this time reselling not surgical masks, but daily necessities and food items on Carousell.
This appears to be in line with what some Singaporeans have predicted, following the photos of empty shelves in local supermarkets circulating on social media.
https://www.facebook.com/mambostevie/posts/10157540208581858
Overpriced instant noodles
A few listings of grocery items have appeared on Carousell, at prices higher than the norm.
They were first spotted by Facebook page SG Kay Poh on Feb. 7.
Instant noodles, ranging from Indomie to Maggi brands, were being sold as high as S$50 per packet.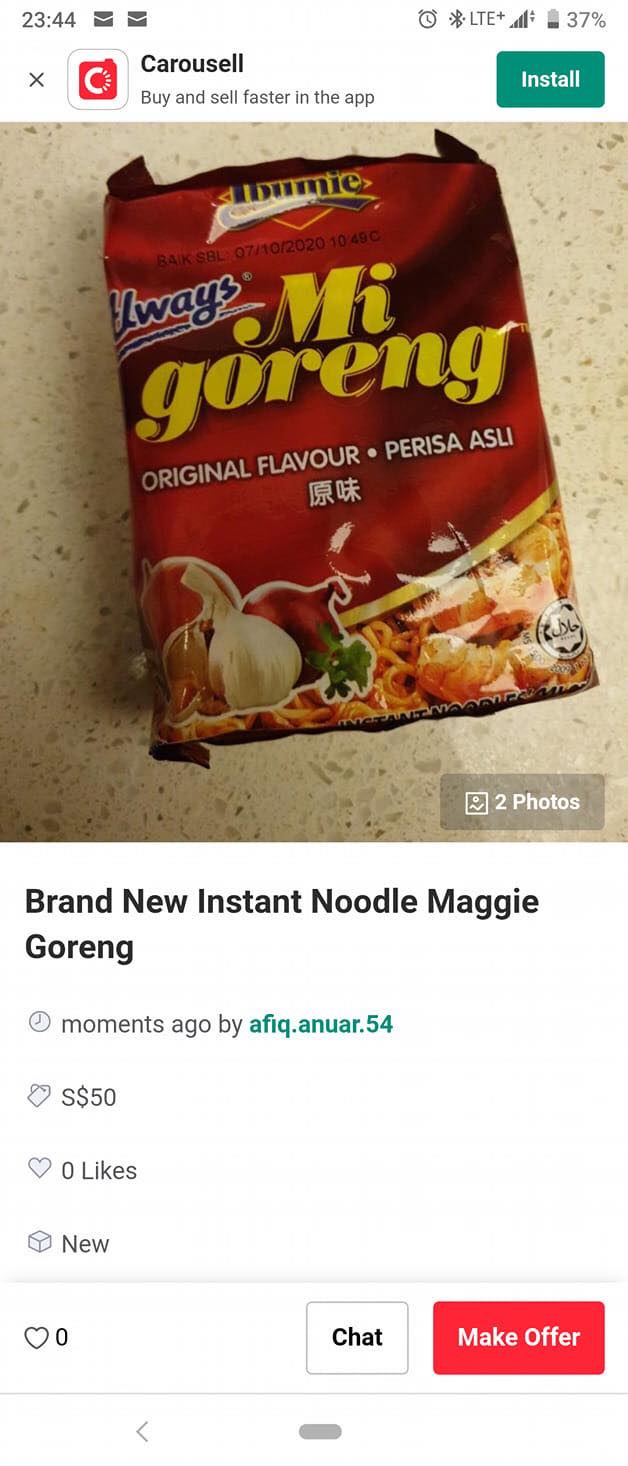 While another user sold each packet at S$5.
A packet of five Indomies typically costs around S$2, according to the FairPrice website.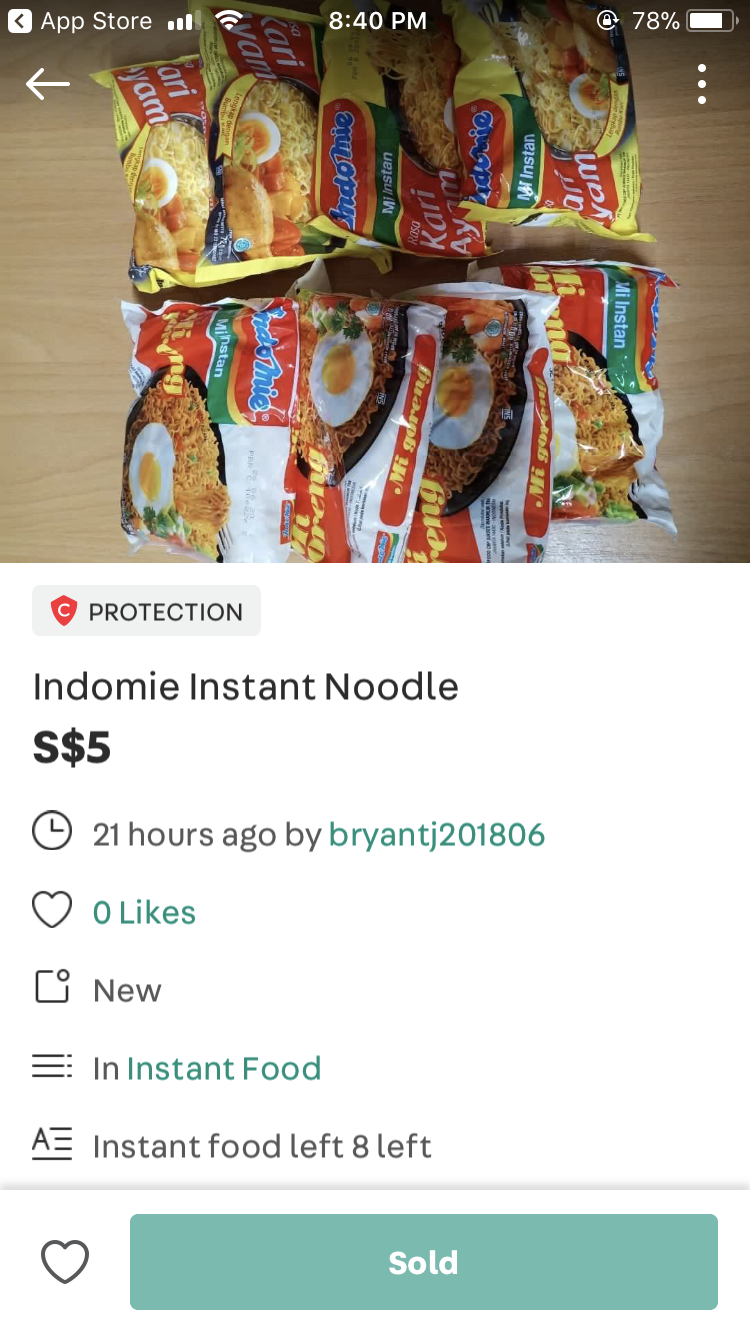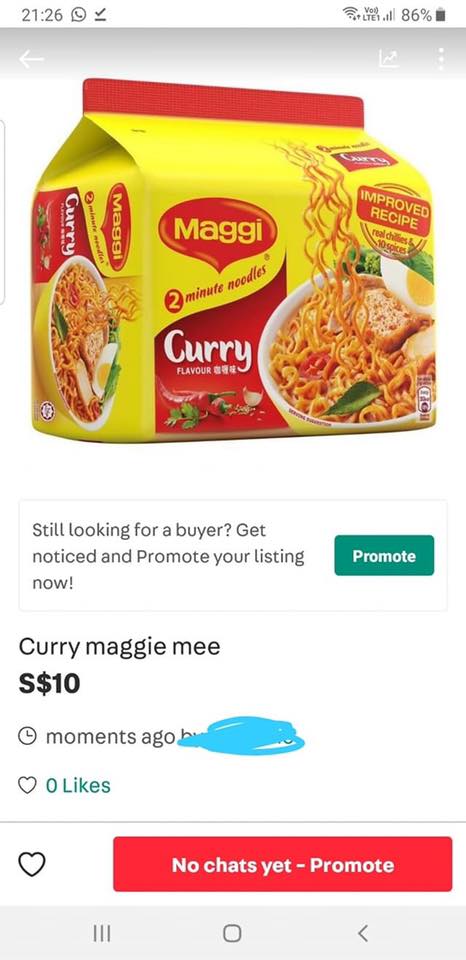 One listing pricing the noodles at S$1,000,000, was clearly a troll.
It was accompanied by a description urging people not to hoard items.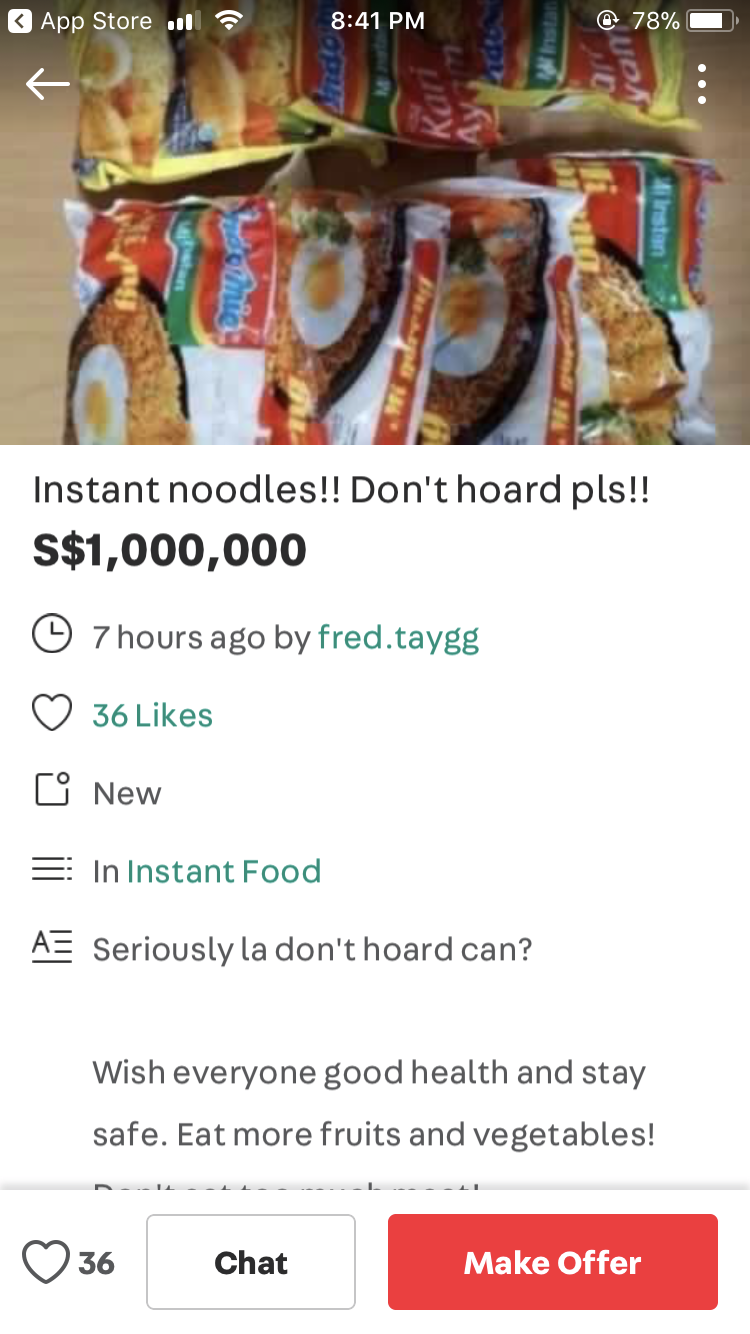 Bread and toilet paper too
A loaf of Gardenia bread was also being resold at S$25, which is more than 10 times its original price.
Photo from SG Kay Poh / FBOne listing however, takes the cake, by reselling a single roll of toilet paper for S$5.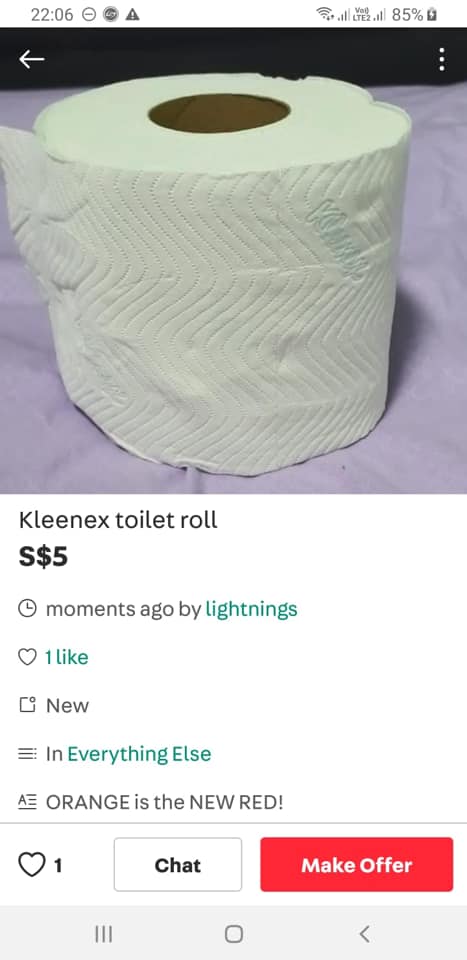 A screenshot of a conversation between the seller and a Carousell user posted to Facebook shows the latter berating the seller for reselling items and depriving the poor of groceries.
The seller however, replied it that was simply demand and supply, and that the news had stated that there were enough stocks at supermarkets.
He then asked the asked the user to "vent your anger at those who hoard instead".
It seems though, that the listing has since been deleted.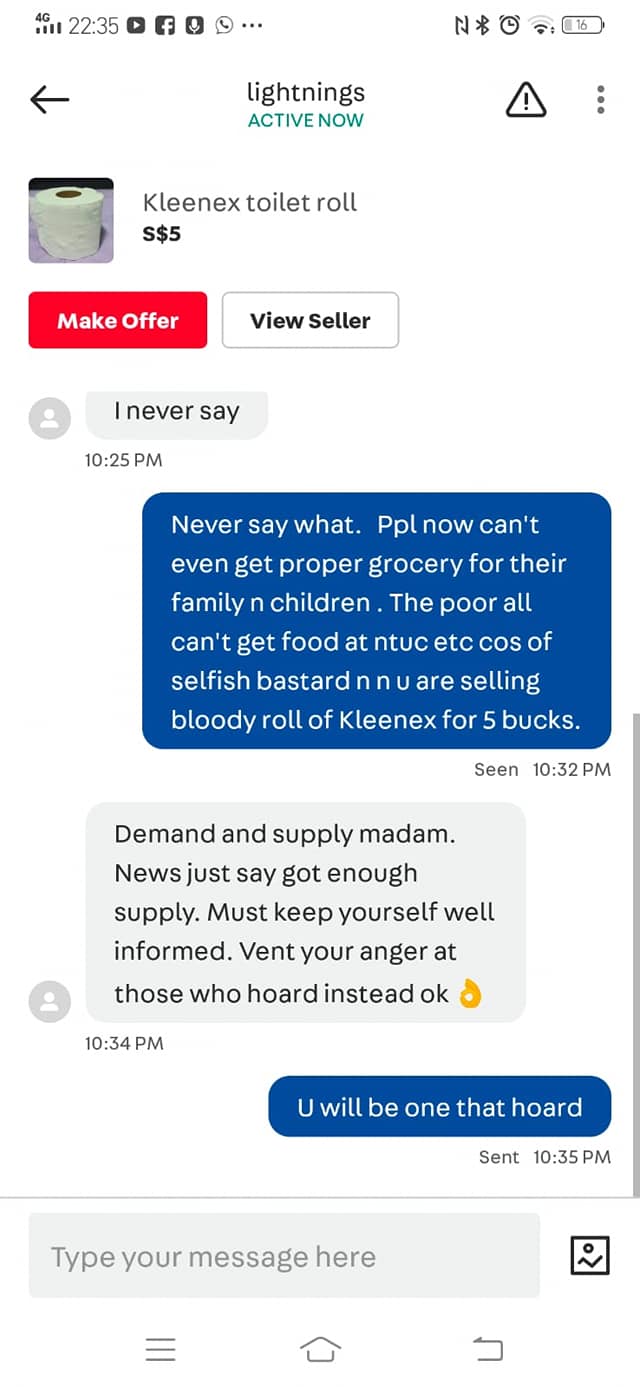 Following the mad scramble at supermarkets, FairPrice released a statement assuring the public that there was no need to stockpile.
FairPrice Group CEO Seah Kian Peng said there are available stocks in their warehouses and stores will be replenished.
He also "(called) for calm", saying that the supply of daily essentials remain available and will be dispatched.
Related articles:
Top photo from SG Kay Poh/ FB and Alvin Chua/FB
If you like what you read, follow us on Facebook, Instagram, Twitter and Telegram to get the latest updates.