You might have read about some kindly strangers at Punggol who placed hand sanitisers, surgical masks, alcohol swabs, and N95 masks in lifts.
The act received widespread praise for the selflessness involved.
It turns out there's a lot of selflessness to go around in Singapore.
A Mothership reader informed us of a hand sanitiser placed in a lift at Choa Chu Kang since around February 8 or 9.
Kind acts like this were present in numerous other blocks as well.
Here's one initiative by residents at Pasir Ris.
A lot of ground was covered.
With some even making it from scratch.
All in all, the amount of community spirit was really quite heartening.
Another Mothership reader sent us a picture of a hand sanitiser she had placed in their lift, also around the Choa Chu Kang area.
Here is a photo of it.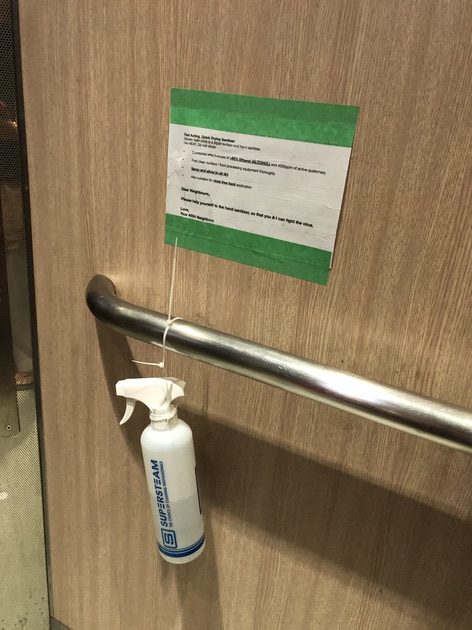 She had noticed that alcohol-based sanitisers were not readily available in the stores near her place, so took it upon herself to share one of the bottles they had managed to get (they only had two) with their neighbours on February 8, 2020.
And that action was very warmly received.
With thank you messages all around.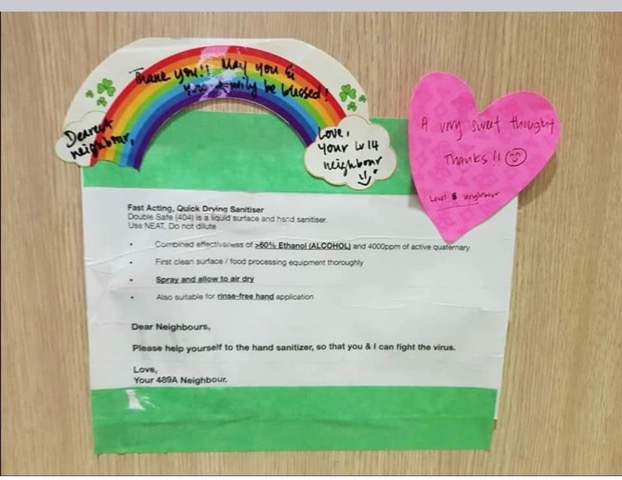 But less than two days later, here's what happened.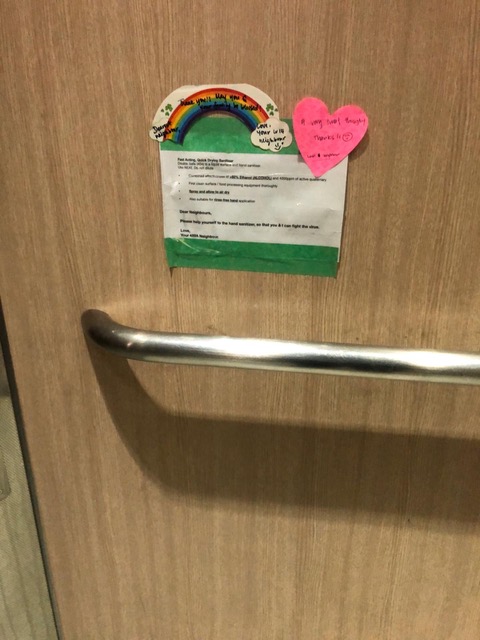 She told Mothership that there was no note from the person who took the bottle, at first she had wondered if it could be a kind soul who wanted to refill the bottle, although the bottle was nearly full when they had placed it in the lift just two days prior, but till now that doesn't appear to be the case.
Another Mothership reader brought up an incident of a person apparently taking a sanitiser bottle...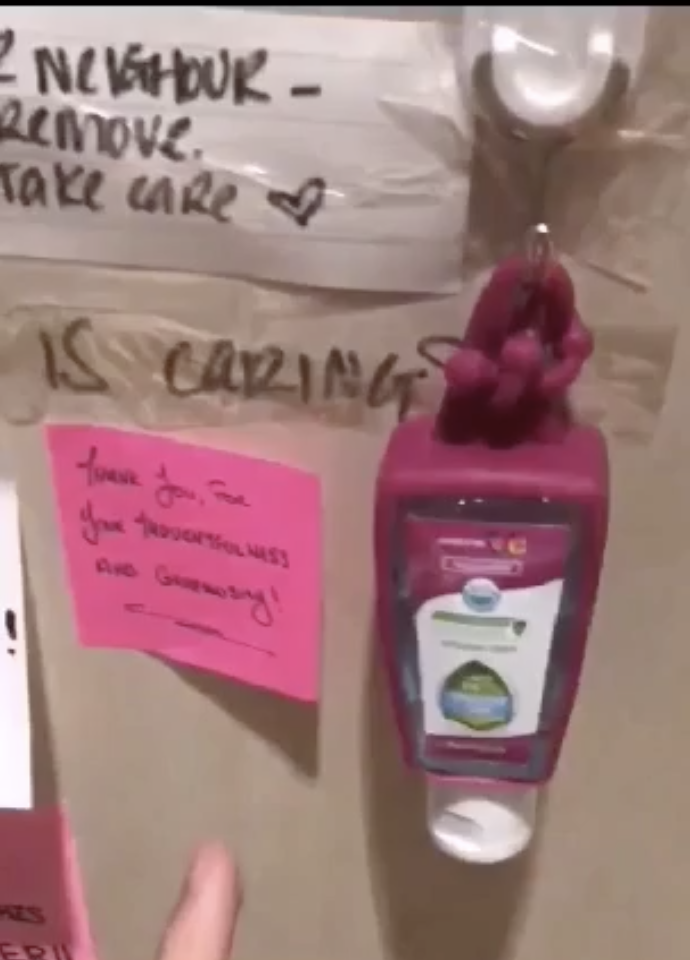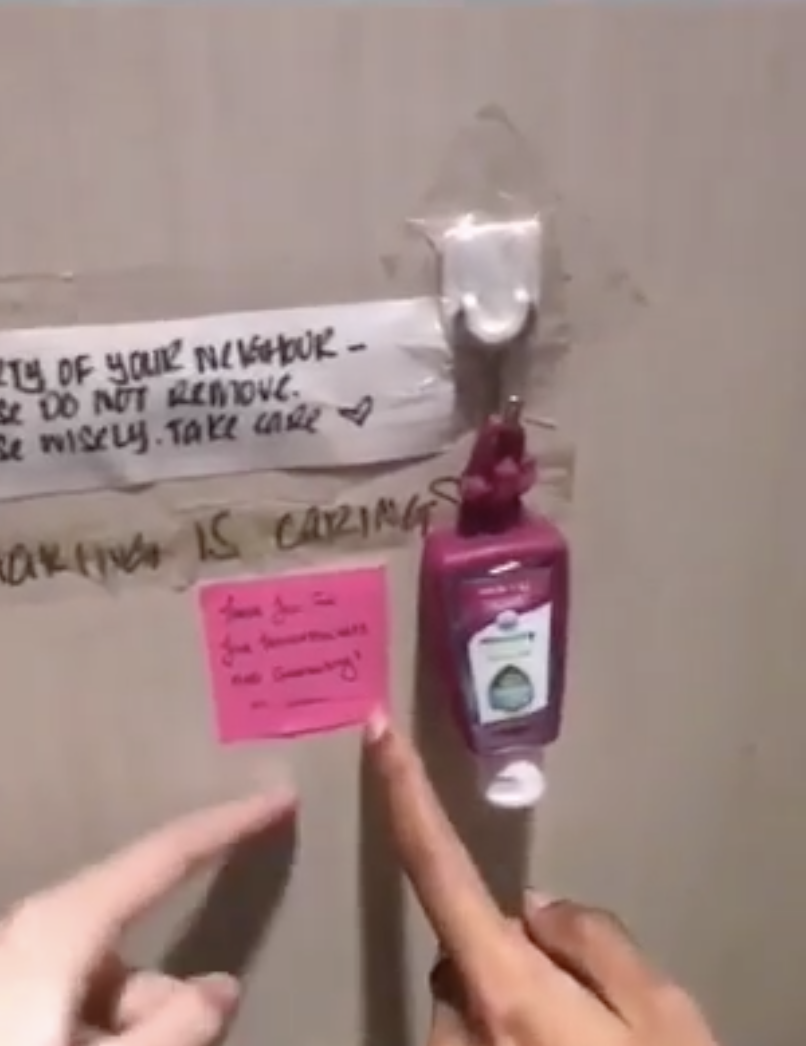 but it turned out that it was apparently thrown away by cleaners.
If you like what you read, follow us on Facebook, Instagram, Twitter and Telegram to get the latest updates.