Amid the coronavirus outbreak in Singapore, people are stepping up to bring encouragement and kindness to those fighting at the front lines.
One group of friends in Singapore have since gone one step further to do their part for medical workers who labour tirelessly round the clock.
Free coffee for healthcare workers
A new campaign, Operation #BoosterShot, has been started on crowdfunding platform Ray of Hope on Feb. 11 seeking donations to buy coffee for healthcare workers.
It is by a woman, Julie Chen, who wrote:
Hi everyone,

Over the past week, many healthcare workers have worked over 100 hours battling nCoV. Some cannot go home to their families after, have had their holidays cancelled, etc. And the work continues today.

In light of this, my group of friends – and their friends, raised ~$4000 from 8/2 to 9/2 to treat healthcare workers to a cup of Starbucks or Coffee Bean.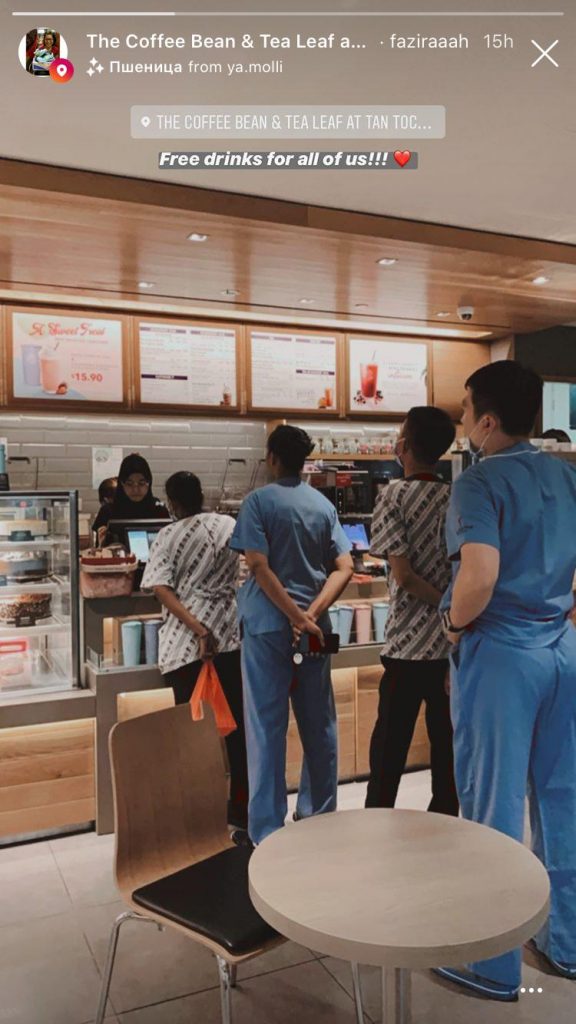 The campaign has progressed so well -- 500 cups of coffee were claimed by healthcare workers at Tan Tock Seng Hospital (TTSH) and the National Centre for Infectious Diseases (NCID) in one day -- that Chen and her friends decided to open up the campaign to others who would like to contribute.
Here are some messages from grateful healthcare workers that Chen provided on her campaign page: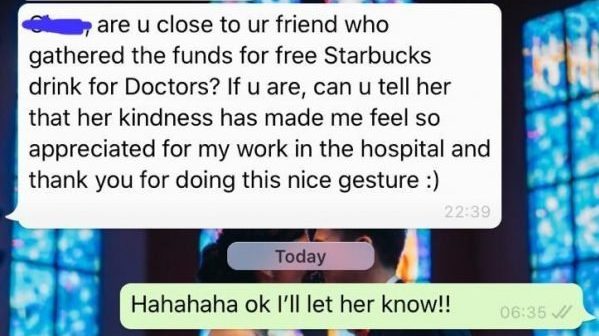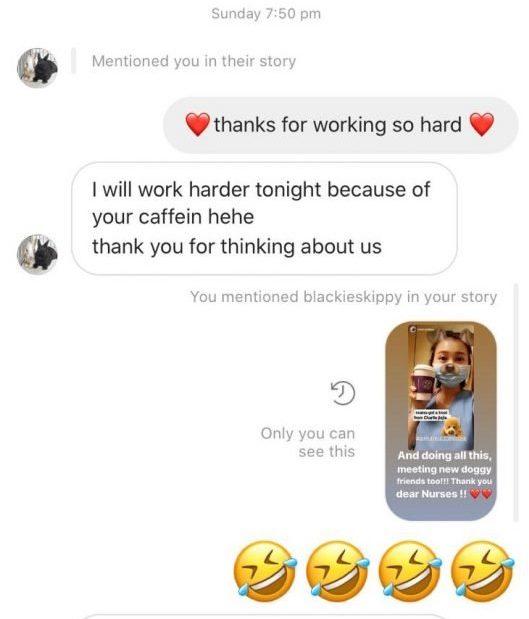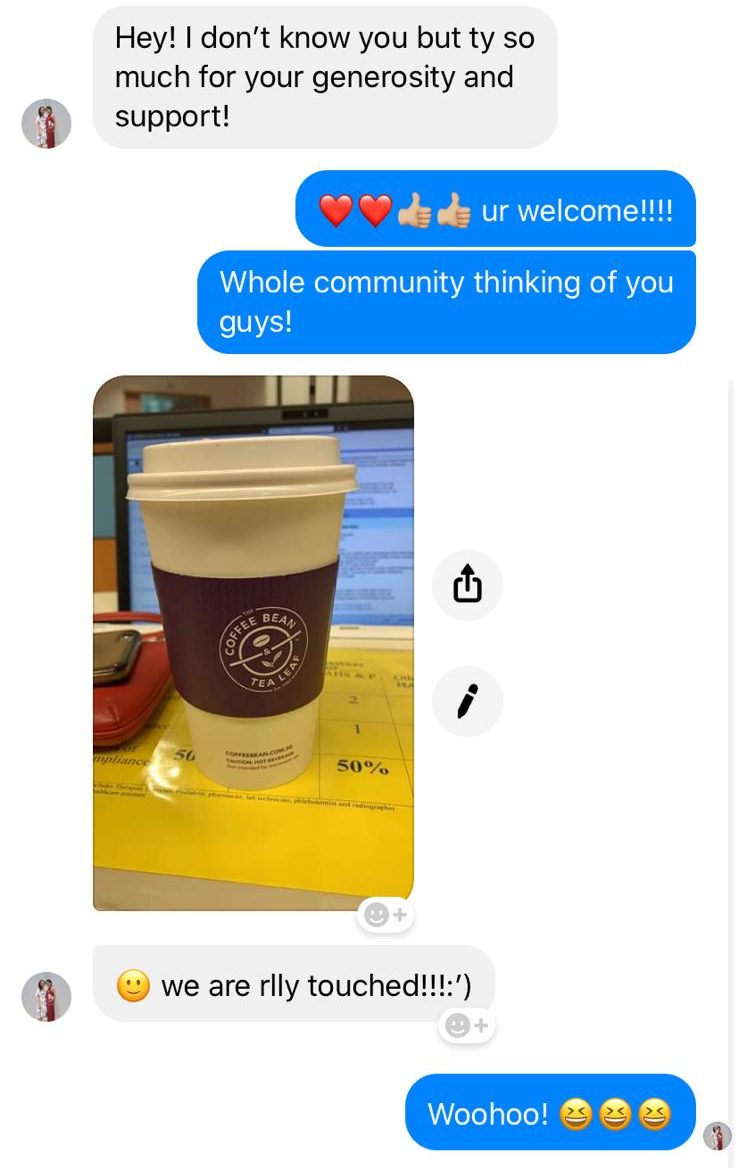 Raised over S$13,000 in one day
The money raised from this round will go to buying coffee for doctors, nurses, paramedics and other frontline staff from other hospitals as well.
According to Chen, each cup of coffee costs S$7.
Ray of Hope also covers the service fee if you pay by credit card so you can be assured that 100 per cent of your donation goes to paying for coffee.
Updates, including proof of receipts, will be posted onto Ray of Hope for everyone who chips in.
Within a day, the campaign had raised more than S$13,000.
This was the amount raised by 11.57pm on Feb. 11: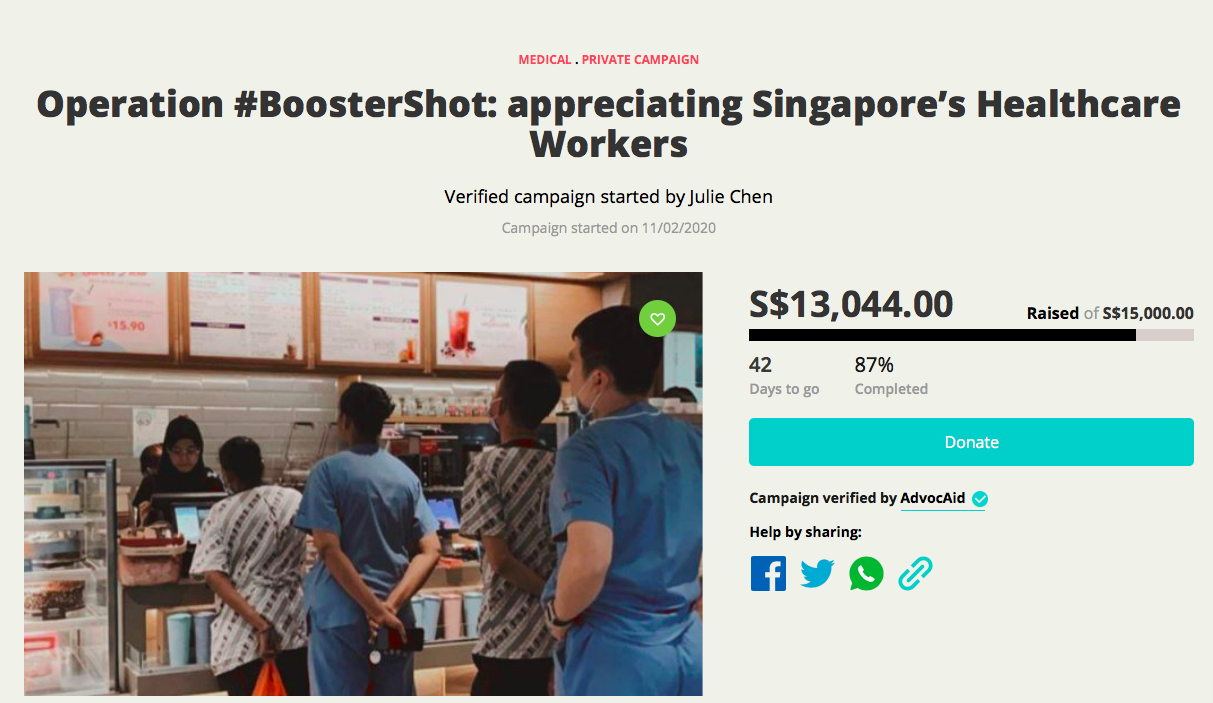 One anonymous donor who gave S$150 to the cause said:
"Hi Healthcare angels n to all who is helping to fight the virus. You are dearly cherished n respected n in my thoughts n prayers! Thank you for your time n effort n sacrifice in taking care of patients n caring for many under your care. Without you guys we won't be any better."
Another person who donated S$50 said the campaign changed their mindset to look beyond themselves:
"My friend sent this to me and I thought what a wonderful initiative it is! Thank you for setting this up! It changes my paradigm to focus on blessing our healthcare workers who are fighting in the frontline instead of complaining/thinking about my out of stock toilet roll situation."
A donor who gave S$140 said it is their way of showing support and appreciation:
"Kudos to all Healthcare professionals for bracing the front line in our fight against this virus. This is just our small way of our show of support and appreciation to you. Jia you! Together as a nation we will overcome this adversity!"
If you would like to donate to this wonderful cause, you can head over to Operation #BoosterShot here.
Top images by Julie Chen/Ray of Hope
If you like what you read, follow us on Facebook, Instagram, Twitter and Telegram to get the latest updates.