The Singapore Red Cross said on its website on Feb. 14 that it is running low on stock for a number of blood types.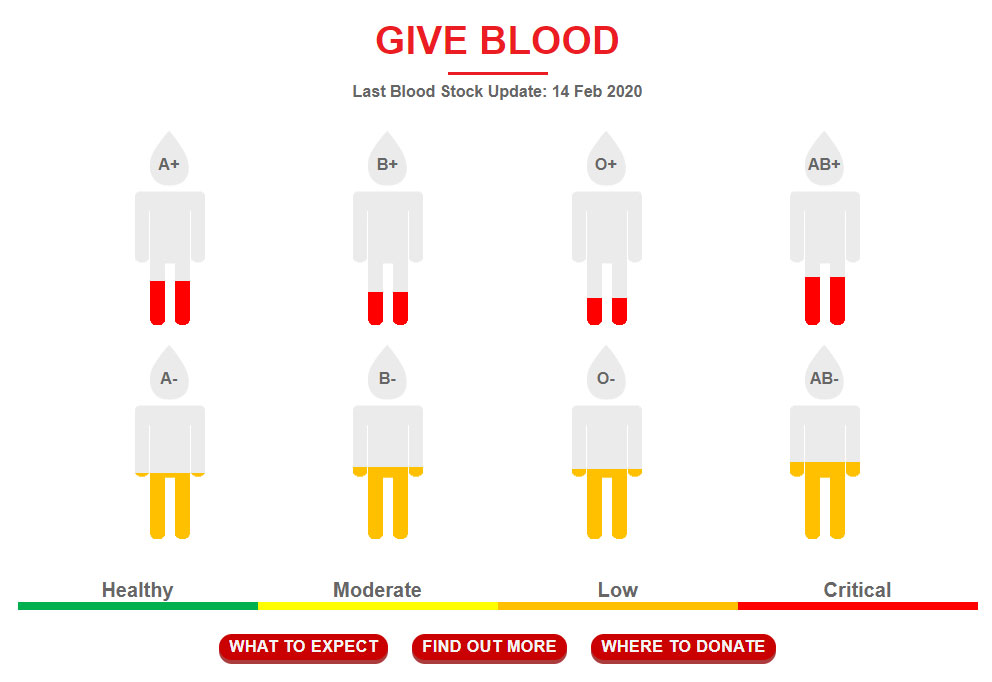 What the chart shows
Critical levels: A+, B+, O+ and AB+ blood types
This means that donors are urgently needed and urged to donate on the same day.
Low levels: A-, B-, O- and AB- blood types
This means that donors are urged to donate within the week.
No risk of getting Covid-19 through blood donation
The Health Sciences Authority (HSA) manages Singapore's blood banks.
HSA confirmed with Today that "blood stocks" are "trending downwards".
HSA also said the risk of contracting the novel coronavirus, Covid-19, while giving blood is assessed to be low.
Red Cross Singapore said on its website that it is enacting stringent screening of donors before they are allowed into the blood banks.
Those who are unwell, on leave of absence, or have been to China in the last 14 days, will be barred entry.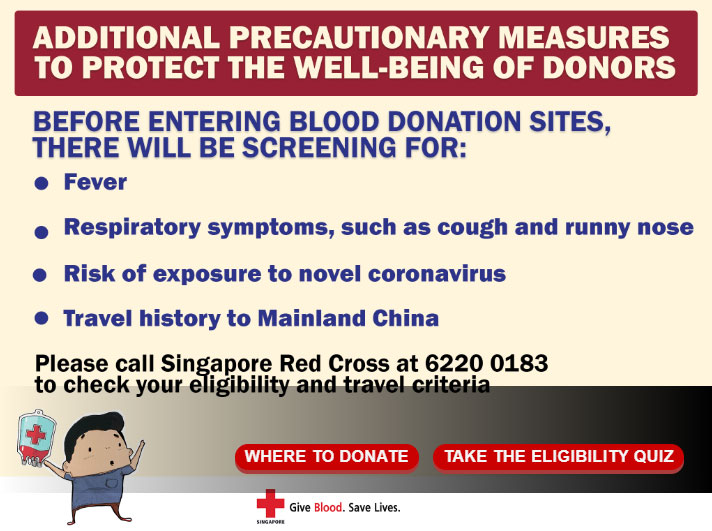 Facts about blood donation in Singapore
Just 1.87 per cent of Singapore's resident population, or 75,655, are blood donors.
According to Red Cross Singapore, one unit of blood can save three lives.
Every hour of the day, 15 units of blood are used here.
About 120,000 units of blood are needed to meet the transfusion needs of patients every year, equivalent to more than 400 units of blood a day.
HSA told Today that it was important to maintain at least six days of blood stock at all times for daily transfusion needs and bleeding emergencies in Singapore.
Top photo via Singapore Red Cross & Pixabay
If you like what you read, follow us on Facebook, Instagram, Twitter and Telegram to get the latest updates.