An Indonesian domestic helper in Hong Kong has been jailed for four weeks over the theft of a large quantity of masks.
According to South China Morning Post, this is the first case of a mask theft to hit Hong Kong's courts since the Covid-19 outbreak.
Masks immediately resold or given away
Masriki, the 35-year-old domestic helper, was found guilty on Feb. 17 for stealing 5,500 masks by posing as their rightful buyer.
On Feb. 14, she had made her way to a shop at Causeway Bay Centre, and collected 2,000 masks ordered by another Indonesian buyer called Sri Yatin.
According to Hong Kong media, she returned half an hour later to collect another 3,500 masks ordered by one buyer called Ita.
The shop's staff apparently believed she was the genuine buyer, and had simply handed over the masks to her.
After collecting the boxes of masks, Masriki immediately sold or gave them away.
The first batch of 2,000 masks she sold to a man at Causeway Bay for HK$7,140 (S$1,278), reported The Standard.
The second batch was handed over to an Indonesian woman. However, Masriki claimed to have lost the contact of the woman, and it is unsure if the masks were sold to her or given away.
Caught on third trip to shop
Masriki however, was caught when she made a third trip to the shop and was spotted by the buyer, Ita.
Ita had went to the shop in the afternoon and discovered that her order of masks had already been collected.
At the shop, Masriki was immediately intercepted and arrested, and she admitted to stealing the masks.
In court, she pleaded guilty to two counts of fraud, an offence which could hold up to 14 years of jail, reported SCMP.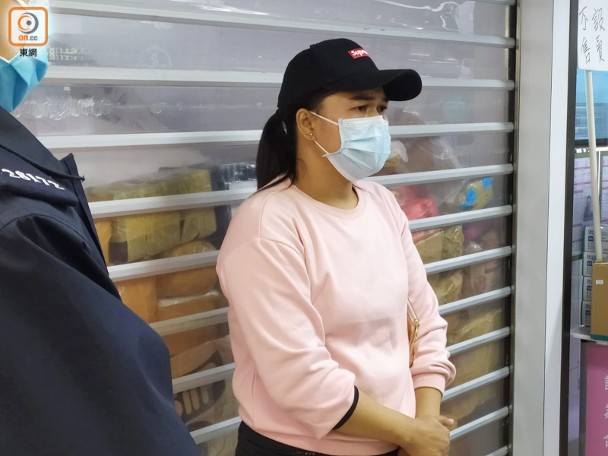 The first batch of 2,000 masks were recovered and returned to the owner.
Masriki was also ordered to compensate Ita HK$12,000 (S$2,148) for the second batch of 3,500 masks by Mar. 9, otherwise she would face another 10 days in jail.
Helper would have to compensate second victim
Her defence counsel, Sammy Hui, pleaded for leniency, stating that the helper was going through financial difficulties and she needed money to pay for 90-year-old father's medical expenses.
Hui added that his client had not gone to the shop with the intention of stealing the masks, but had made a spontaneous decision to do so after spotting the boxes of masks while collecting a parcel of her own.
However, Magistrate Kelly Shui condemned the helper's actions, saying that amidst trying times like the current Covid-19 outbreak, Masriki was "out of her mind" to "rob, steal or defraud", according to The Global Times.
Hui stated though, that Masriki was "extremely remorseful", and was willing to pay back the HK$12,000 for the second batch of masks.
It was revealed later that Masriki had HK$9,000 (S$1,611) cash with her to compensate Ita for the masks. The remaining HK$3,000 (S$537), Masriki would have to ask her friends for help.
The magistrate stated that she would have three weeks to come up with the full HK$12,000 sum or serve 10 days in prison, on top of the four weeks of imprisonment.
If Masriki serves the 10 days, then the HK$3,000 would be waived, SCMP reported.
Related stories
Top photo from on.cc and Healthcare Solucoes, LDA / FB
If you like what you read, follow us on Facebook, Instagram, Twitter and Telegram to get the latest updates.