Follow us on Telegram for the latest updates: https://t.me/mothershipsg
A couple serving their leave of absence was unable to attend their wedding in person, which was scheduled to take place on Feb. 2.
Thankfully, they still managed to attend their wedding banquet via livestream, which took place at M Hotel.
Interacted with guests via livestream
According to Shin Min Daily News, the couple had spent Chinese New Year in Hunan with the bride's family. They returned to Singapore on Jan. 30 and decided to serve out a 14-day Leave of Absence.
The groom's family also chose to take a leave of absence as they are living with the couple, leaving only the groom's elder sister to attend to the guests.
Despite this, though, the couple still dressed up and interacted with guests via livestream.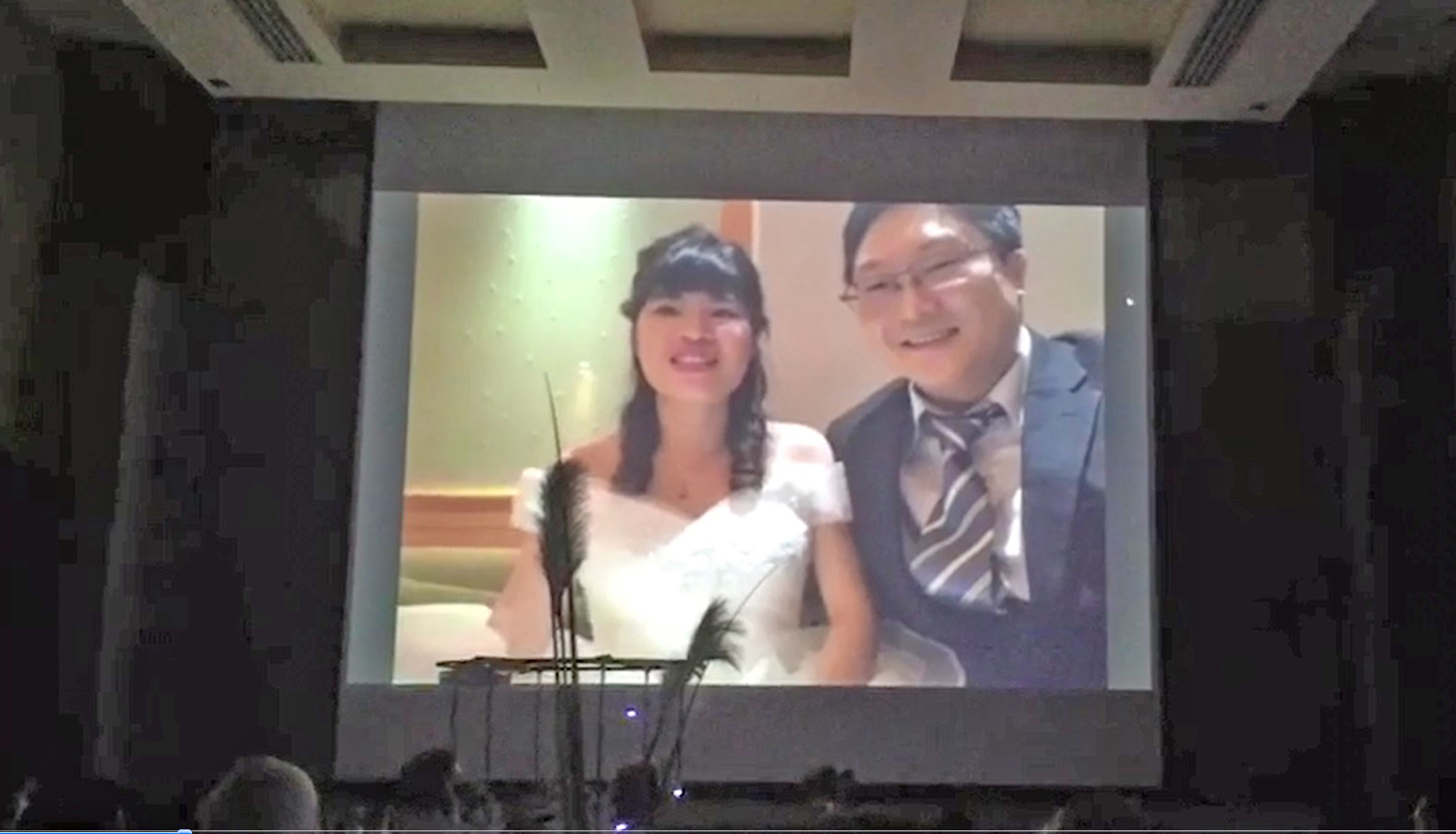 Through the livestream, they took part in the champagne-pouring and "yum seng" (toasting) ceremony.
They also told their guests:
"Thank you everyone for being at our wedding. We are sorry that we cannot be physically present to celebrate this joyous occasion with everyone. But we are still very happy to be here, and thankful for everyone who is here."
Only slightly more than half the guests showed up
The groom, 37-year-old Joseph Yew, told Shin Min that they had booked 19 tables for the banquet.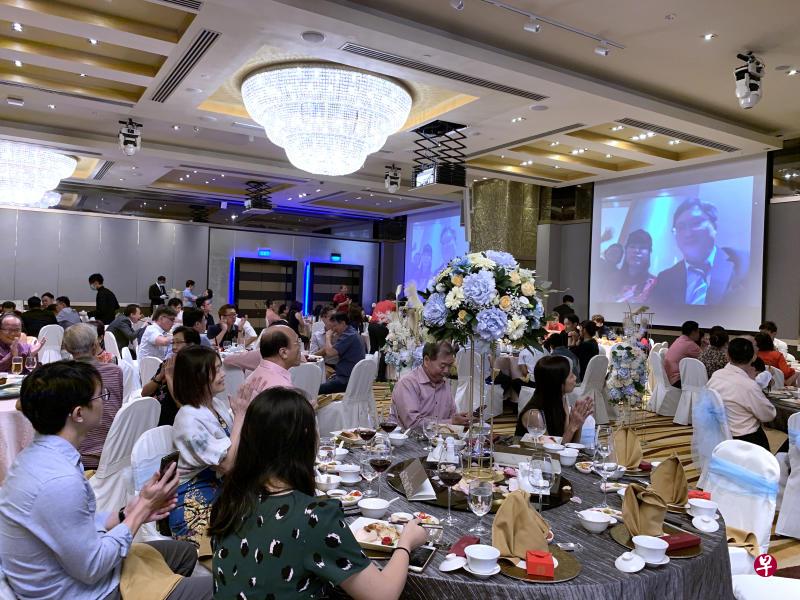 However, only about 11 tables worth of guests showed up on the actual day, and some guests did not inform them that they could not make it.
Follow us on Telegram for the latest updates: https://t.me/mothershipsg
He told Mothership that most people could have chosen to avoid events due to the novel coronavirus cases, or it could also be due to the fact that some guests were down with the common flu during that period.
In the end, most tables ended up having an extra portion of food. The food that was unfinished was also packed and taken home by some of his guests.
Bride's family could not come to Singapore
Last year, the couple had organised a separate dinner in China for the bride's family, who is from China.
The bride's family could not make it for the dinner in Singapore because they could not enter the country due to travel restrictions.
On Feb. 1, it was announced that Singapore would extend its entry ban on visitors to all who are arriving from mainland China.
The groom said that this incident left them no choice but to make alternate arrangements, which proved to be "tiring".
However, despite everything, he said that it was a "perfectly imperfect wedding".
Top photo courtesy of Shin Min.
If you like what you read, follow us on Facebook, Instagram, Twitter and Telegram to get the latest updates.