Many stories on the sacrifices that healthcare workers make have been highlighted online and circulated around as confirmed cases of novel coronavirus continue to increase across the globe.
Especially those at the epicenter and in China generally, where most cases have arisen.
Many of them are also keeping a distance and reducing direct contact with their families to safeguard their loved ones from the coronavirus.
Heartwarming exchange between mother and daughter
Most recently, in a video by Xinhua News, the Chinese state media shared a story of a nurse and her daughter meeting for the first time after over a week's time.
The mother and daughter have been separated due to the mother's profession as a nurse fighting on the front line against the coronavirus.
The video was captured in front of the Fugou County People's Hospital in Zhoukou, Henan Province.
The exchange happened between a Chinese nurse, Liu Haiyan, and her nine-year-old daughter, who have not seen each other for seven days since the first day of Chinese New Year.
As the Chinese nurse wished to eat dumplings, she texted her husband who brought his daughter to the front line to send her the dumplings.
To prevent cross-infection, the mother and daughter stood a few metres apart and gave each other an 'air hug' before the daughter placed dumplings on the floor and moved away for her mother to take it.
You can see the story unfold in the screenshots below: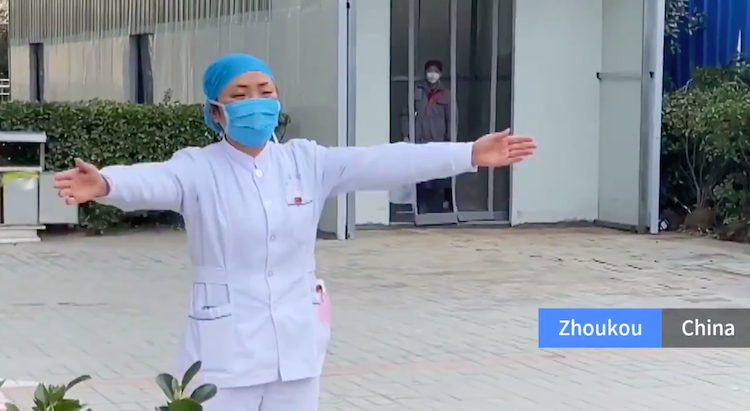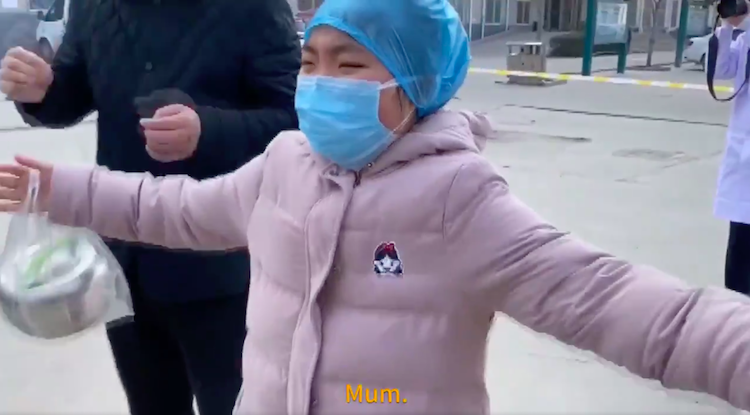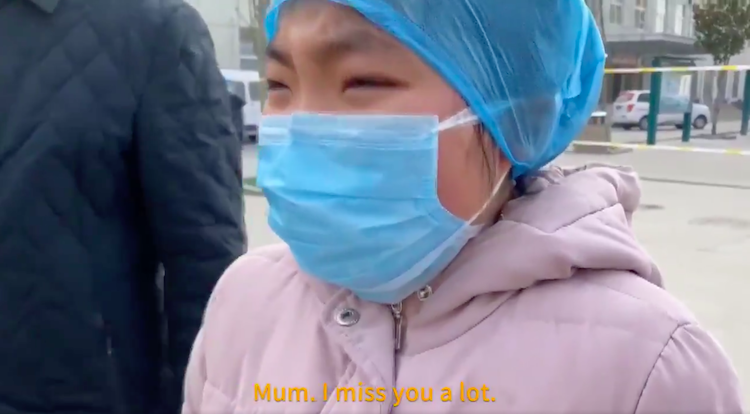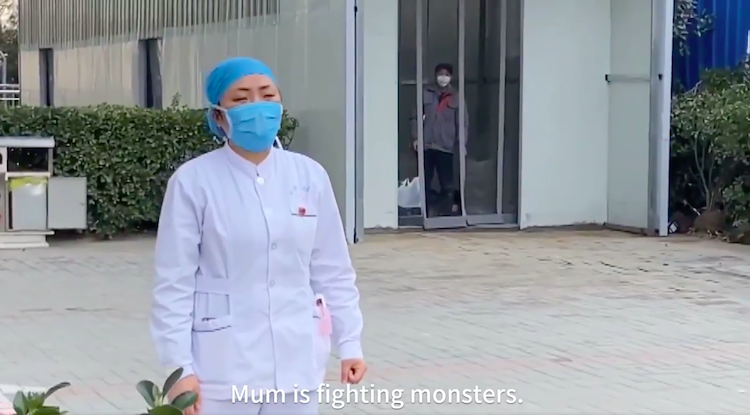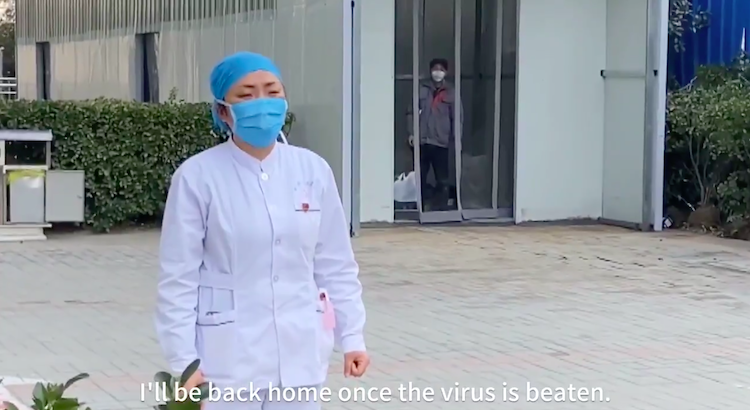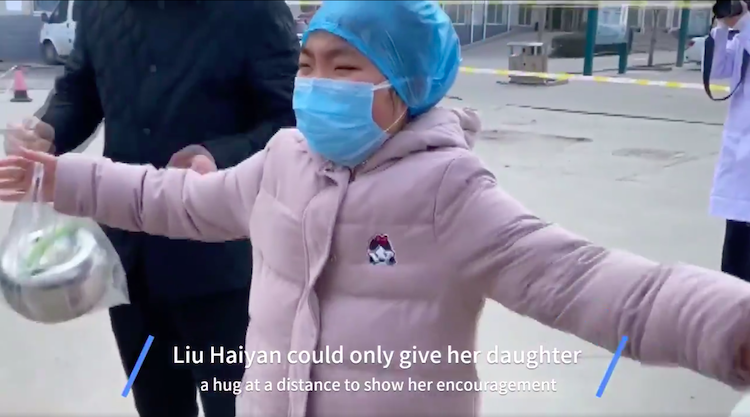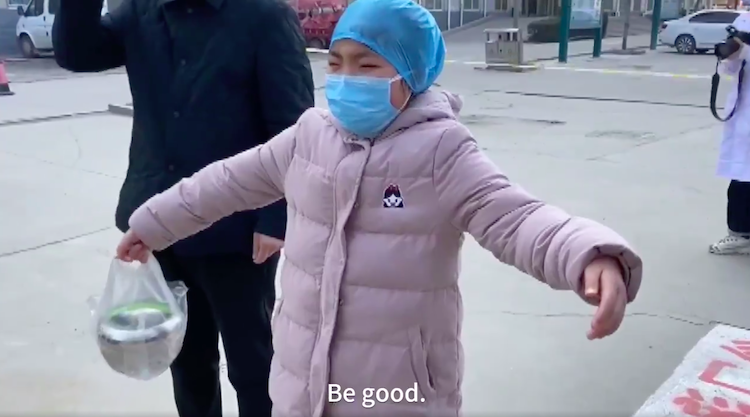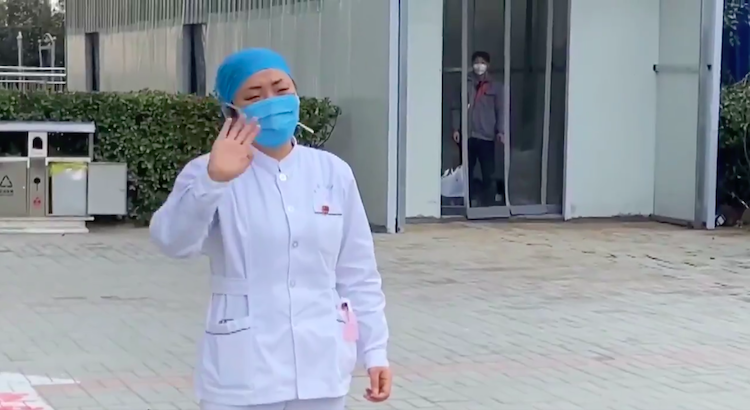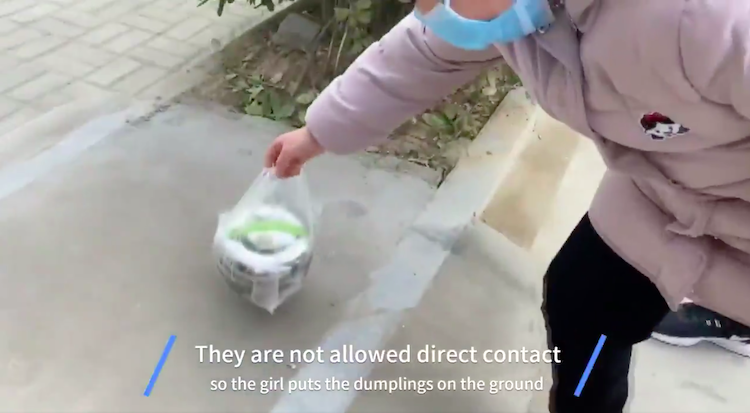 Reactions from Twitter users
Xinhua News shared the video on Twitter and a number of users were moved by the video, saying that they teared up over the video and cheered the family and the nation on:



Other users praised the nurse and other health workers as being brave:


A small group of users wondered if it was staged and accused the video of being 'propaganda':


You can watch the full video here:
A Chinese nurse in a coronavirus-hit hospital in Henan Province gives her sobbing daughter an "air hug." #coronavirus pic.twitter.com/mNZ5SFcPYk

— China Xinhua News (@XHNews) February 4, 2020
Related stories
Top photos via Twitter/China Xinhua News
If you like what you read, follow us on Facebook, Instagram, Twitter and Telegram to get the latest updates.