In the wake of the novel coronavirus outbreak, Singapore's Prime Minister Lee Hsien Loong voiced his support for the Chinese government's efforts in combating the virus.
Not helpful to be anti-China
Speaking at a Chinese New Year dinner on Saturday, Feb. 1, PM Lee noted that China's response towards the coronavirus outbreak was stronger than during the 2003 SARS outbreak.
While he also mentioned the new travel restrictions imposed on Feb. 1 on Chinese travellers to Singapore, PM Lee emphasised that the measures were meant to protect public health.
Home Affairs and Law Minister K Shanmugam said in a doorstop at Jewel Changi Airport on Feb.2 that as a small, densely-populated country, it would be easier for the virus to spread in Singapore than in other countries.
"I'm sure the Chinese government doesn't want it, we don't want it, our primary duty is to make sure Singaporeans are safe, and our quarantine facilities are limited. Our medical facilities can be easily stretched," Shanmugam said.
PM Lee also said anti-China sentiments that were amplified lately were not helpful in managing the situation.
Chinese media coverage generally positive
PM Lee's remarks were well-received by the Chinese state media.
For instance, Chinese predominant broadcaster CCTV highlighted his remarks that said China was doing its best to contain the virus.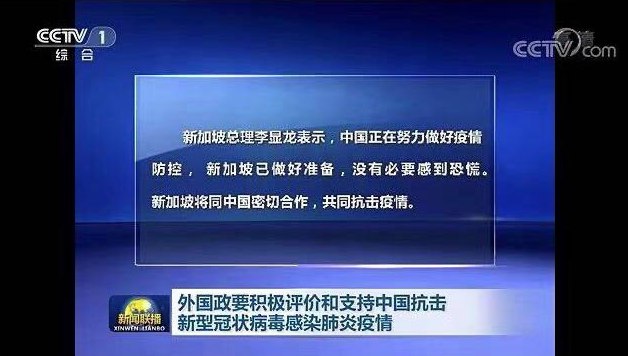 It also emphasised his comments that Singapore plans to work closely with China to combat the virus together.
Singapore was one of the countries mentioned by CCTV in a segment that highlighted the show of support other foreign nations were offering China at this juncture.
Hawkish state media Global Times covered PM Lee's comments as well.
Other than pointing out that Lee supported China's measures to contain the virus, the article also mentioned his comments that discriminating against the Chinese race is wrong, and that the issue is a public health problem rather than a racially based one.
The article included a story that PM Lee shared as well about a group of Singaporean Chinese who were barred from entering a tourist attraction in Australia, highlighting the fact that he condemned the move in Mandarin Chinese.
Most Chinese support PM Lee's remarks
PM Lee's remarks were discussed widely on Chinese social media, and were mostly well-received by the ordinary Chinese.
Many of them expressed their support for him on social media, and thought that the reasons behind the Singaporean government's decision to place travel restrictions on Chinese travellers were well-founded.

"They just want to protect their own citizens, if a serious outbreak happened in Japan, would you allow the Japanese to come to China? I think y'all already have half a mind to criticise others. Don't have double standards, this is something a government should be doing."

"PM Lee, your insight on both the virus outbreak and the Hong Kong problem is reasonable. You're a just and understanding person who's hard to come by. Thankful for him speaking out."
---

"Singapore is a tiny country. In large areas like our third-tier cities, we have the highest number of cases, and most cases belong to Chinese tourists. If not for the selfish people who went overseas, would Singapore need to resort to such measures? I even think they implemented the ban late."
---

"Are they being selfish for not letting Chinese enter? How about infecting others? What if Wuhan residents are still allowed to travel everywhere else? If the Chinese are still unaware they are making light of others' lives! I hope we have the forbearance and humility that befit a strong country."
---

"He makes a lot of sense!"

"I agree with him (PM Lee), even if I'm in the quarantine zone. Please take care."
---

"Chinese everywhere are rejecting those from Hubei Province. Could they be blamed? We've to look at the reality, and not be led by sentiments. (Singapore) is right to quarantine (the Chinese)."
---

"I support Singapore's decision. Ethnic Chinese still understand Chinese the best. He made himself clear and took care of the Chinese people's feelings, but there are still people who scold him, are your brains filled with bubbles?"
---

"Outsiders discriminate against the Chinese. Chinese discriminate against those from Wuhan. No difference."
---

"He first spoke out against discrimination (against the Chinese), and then mentioned the travel restrictions, how ironic."

Reply: "He has to protect his own people as well. Mutual respect."
Chinese netizens flooded Singapore's ambassador to China Lui Tuck Yew's social media pages with supportive comments as well.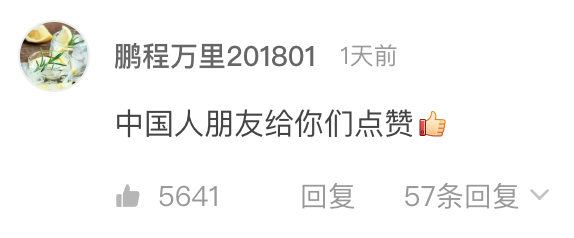 "Chinese friends here to give you a thumbs up."
---
"The Singaporean Prime Minister is understanding!"
Not all agree
But as with every issue that can potentially stir up nationalist sentiments in China, not everyone is impressed by PM Lee's remarks.

"We all have a Chinese-looking face, regardless of our nationalities, and others will label you as Chinese. The stronger China is, the greater initiative you can take, and the more opportunities you can get. You're smearing the good name of the Chinese everywhere, others will look down on you, and you'll be deprived of chances. Those good-for-nothing teens in Hong Kong and pro-independence Taiwanese people who hate the Kuomintang are all idiots who don't even get such power relations."
---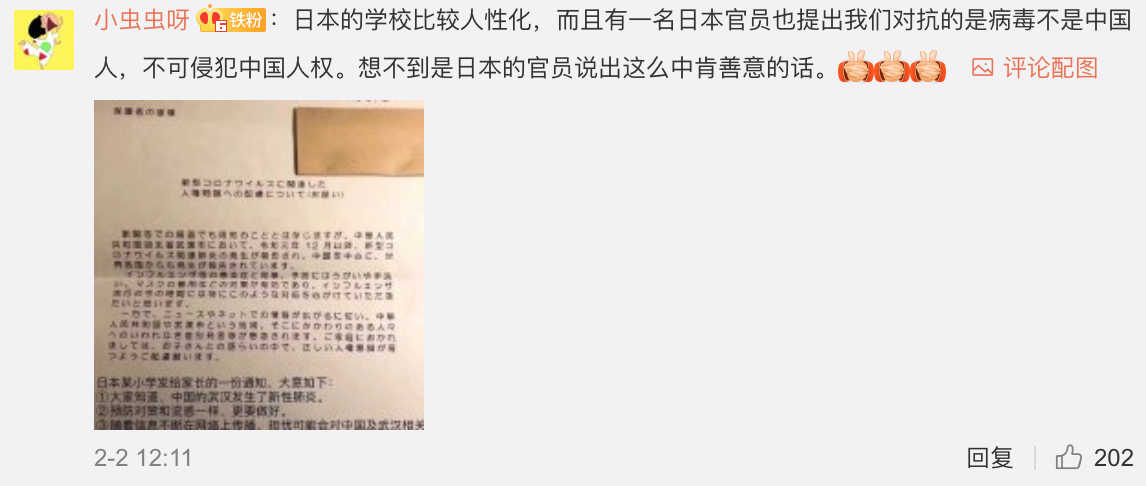 "Japanese schools are more humane. Also, a Japanese official said what we're dealing with here is a virus, not the Chinese people, and that the human rights of the Chinese are not to be violated. I can't believe a Japanese official actually said such kind and affirming words."
---

"I hate Singapore, a bunch of the Chinese race who think they are superior to the Chinese."
---

"I hate this Singaporean geezer! Selfish and hypocritical!"
---

"Isn't this because China is growing stronger and stronger! Many countries are also fearful of us exacting revenge on them after this is over!"
---
"If the leadership's calibre is this low, those underneath would't be any better."
---

"A show must still be put on, after all who would say the RMB doesn't smell good!"
Singapore not only country to keep Chinese travellers out
China's Ministry of Foreign Affairs has urged countries not to ban Chinese travellers from entering their borders, even singling out the United States for imposing travel restrictions on travellers who have been to China lately.
Other than Singapore, a growing number of countries are placing travel restrictions on Chinese citizens.
Countries and regions that have done so include North Korea, the U.S., Malaysia, the European Union, the United Kingdom, Australia, New Zealand, Iraq, the Philippines, and Indonesia.
Japan and South Korea have banned recent travellers from Hubei Province.
You can listen to PM Lee's full speech in Mandarin Chinese here:
If you like what you read, follow us on Facebook, Instagram, Twitter and Telegram to get the latest updates.