At a press conference on Jan. 26, Wuhan's mayor, Zhou Xianwang, revealed that about five million people left the city before the lockdown came into effect.
5 million have left Wuhan
This is a staggering figure considering that Wuhan has always been reported to have a population of 11 million.
Zhou added that the mass departure of five million was due to the Chinese New Year holiday and the novel coronavirus outbreak.
In the latest update by the Chinese state media CCTV News on Jan. 26, there are a total of 2,684 suspected cases in China.
Of which, 1975 are confirmed cases, 49 suspected to be infected have been discharged, and 56 have died from the virus infection.
In Hubei province alone, which Wuhan is part of, there are 1,052 confirmed cases and 52 deaths.
About half of the confirmed cases are from Wuhan.
A 2018 statistic from Wuhan cultural and tourism agency suggested that during the CNY break, about 60 to 70 per cent of the people in Wuhan would visit other cities in the Hubei province.
Flight tracker also showed that the largest number of flights out of Wuhan Tianhe Airport is to China's capital Beijing, followed by Guangzhou and Chengdu.
1,000 new confirmed cases expected in the city
Zhou estimated over nine million people remained in Wuhan after the lockdown and the authorities expect another 1,000 confirmed cases.
A large number of suspected cases are still pending to be tested for the virus infection.
Zhou said that around 2,209 people are still waiting to be tested as the test results take time.
Around 643 feverish patients are still under observation.
Zhou estimated that about 45 per cent of these groups of people might be confirmed cases, and so there could be another 1,000 confirmed cases arising from Wuhan on top of the current 533 confirmed cases.
Ramping up assistance to Hubei province
The governor of Hubei, Wang Xiaodong, said that the Central Committee of the Communist Party of China and all Chinese people are feeling agony over the virus outbreak.
This also comes with updates from China's national health commission on the same day.
It revealed that the virus is contagious during its incubation period, which range from one day to 14 days.
Being the most affected province, other parts of Hubei also faced restrictions in movement or partial lockdowns.
These areas include Huanggang, Ezhou, Xiantao, Chibi and Lichuan.
Transports have been suspended in these cities and people are advised to not do visiting or gather during this period despite the festive season.
Resources are also pouring into the province to assist with the war against the novel coronavirus.
These include medical staff from other parts of China and medical supply, as well as food supply, such as tonnes of cabbages and potatoes to help the province pull through this period.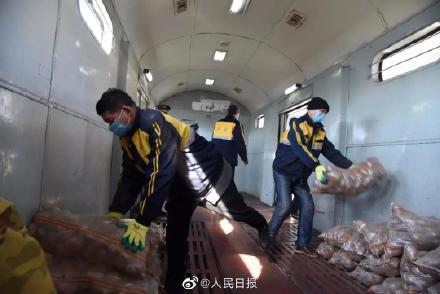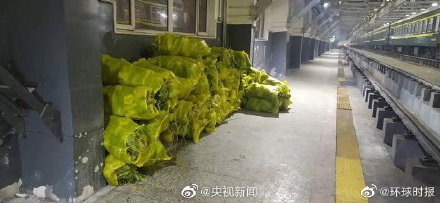 Top photo via screenshot of CCTV News and @howroute/Twitter
If you like what you read, follow us on Facebook, Instagram, Twitter and Telegram to get the latest updates.