In light of the recent Wuhan coronavirus, a lot of people are stocking up on N95 and surgical masks to protect themselves from the virus.
These masks have gone out of stock at a lot of major retail pharmacies in Singapore.
Follow us on Telegram for the latest updates: https://t.me/mothershipsg
Reselling masks on Carousell
But it seems that quite a number of people are taking the opportunity to resell these masks on Carousell, some at a rather high markup.
More than 50 listings for surgical masks have been put up on the online marketplace at the time of writing.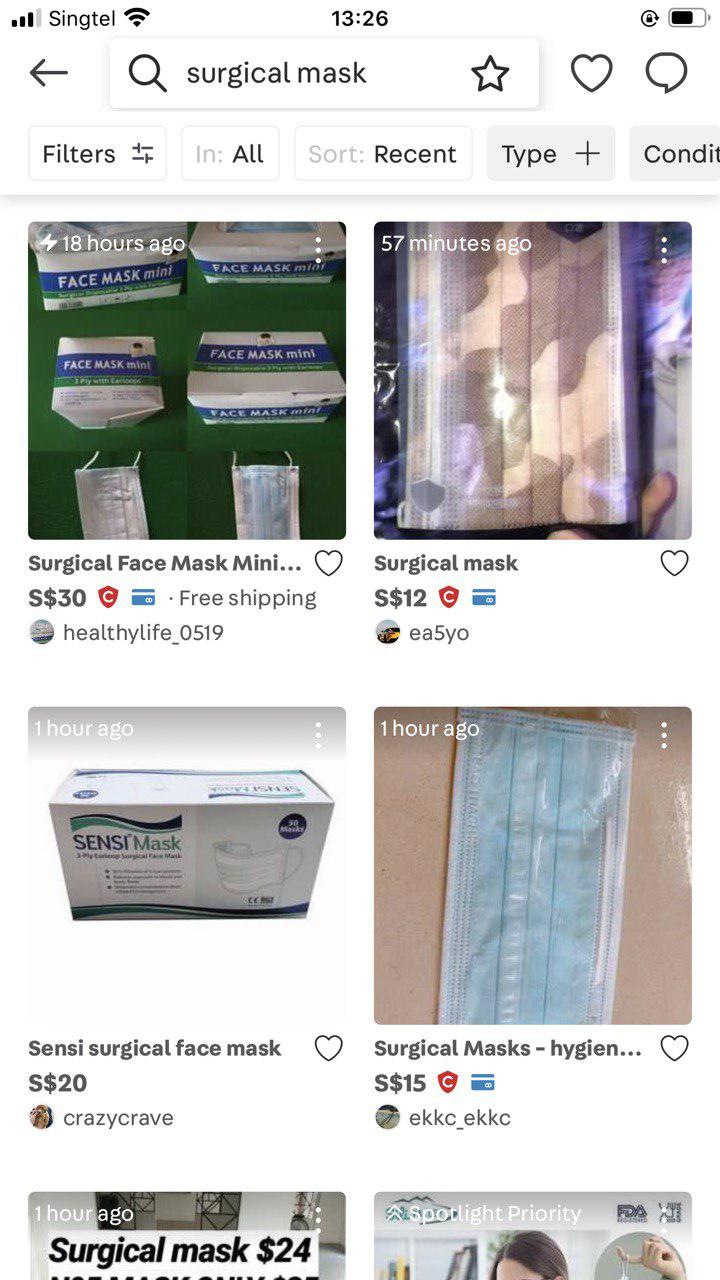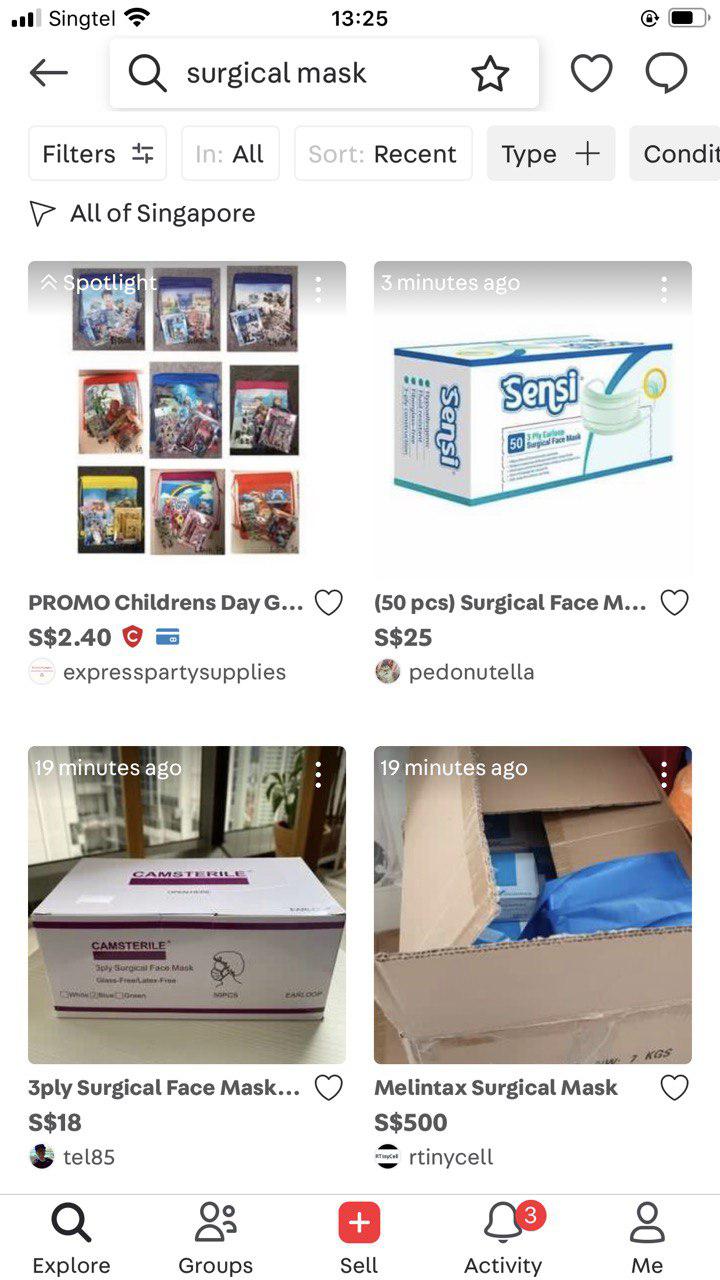 They go from anywhere between S$18 for a box of 50: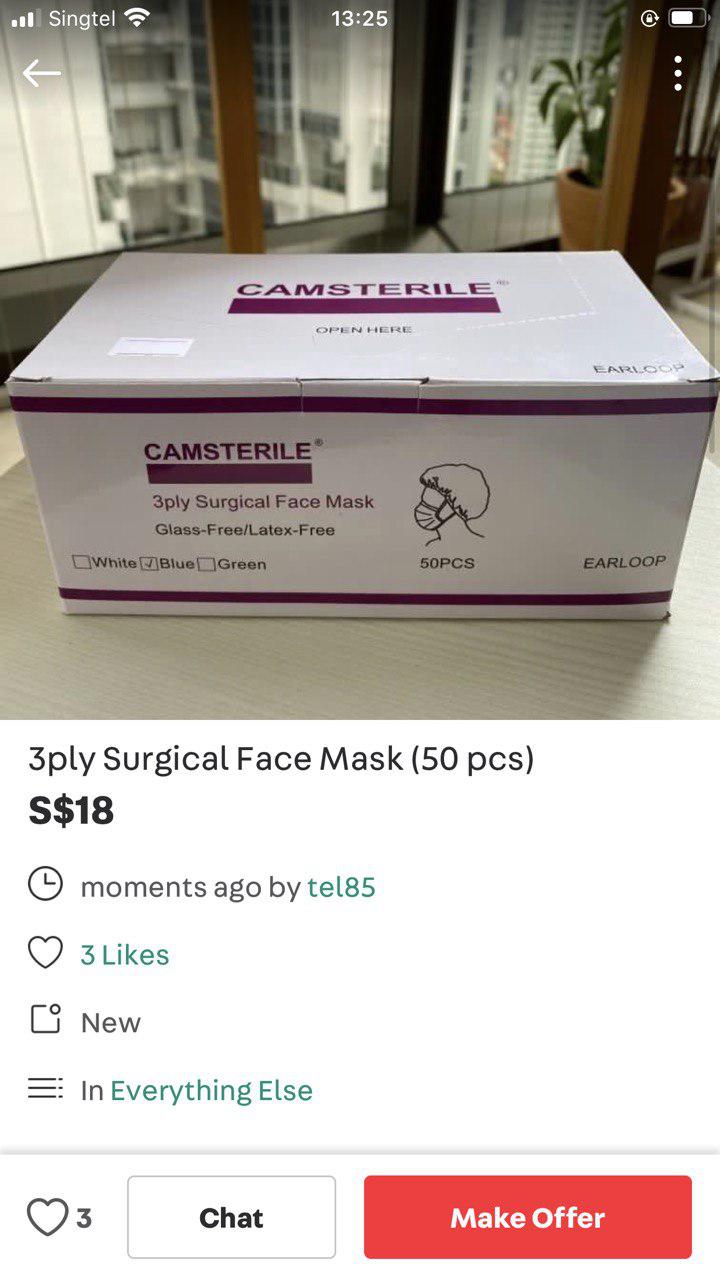 And can go up to S$50.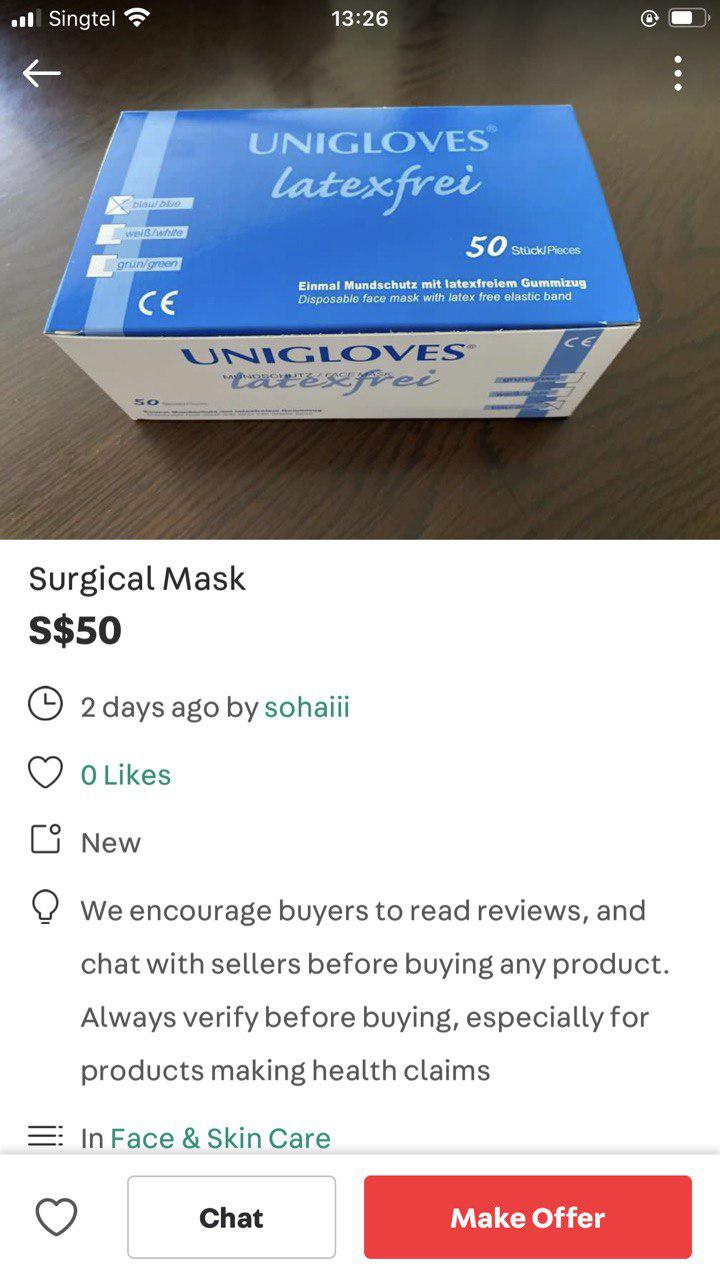 A box of 50 surgical masks at Watsons originally goes for S$12.
From S$5 for two N95 masks
N95 masks have also seen an upsurge of listings.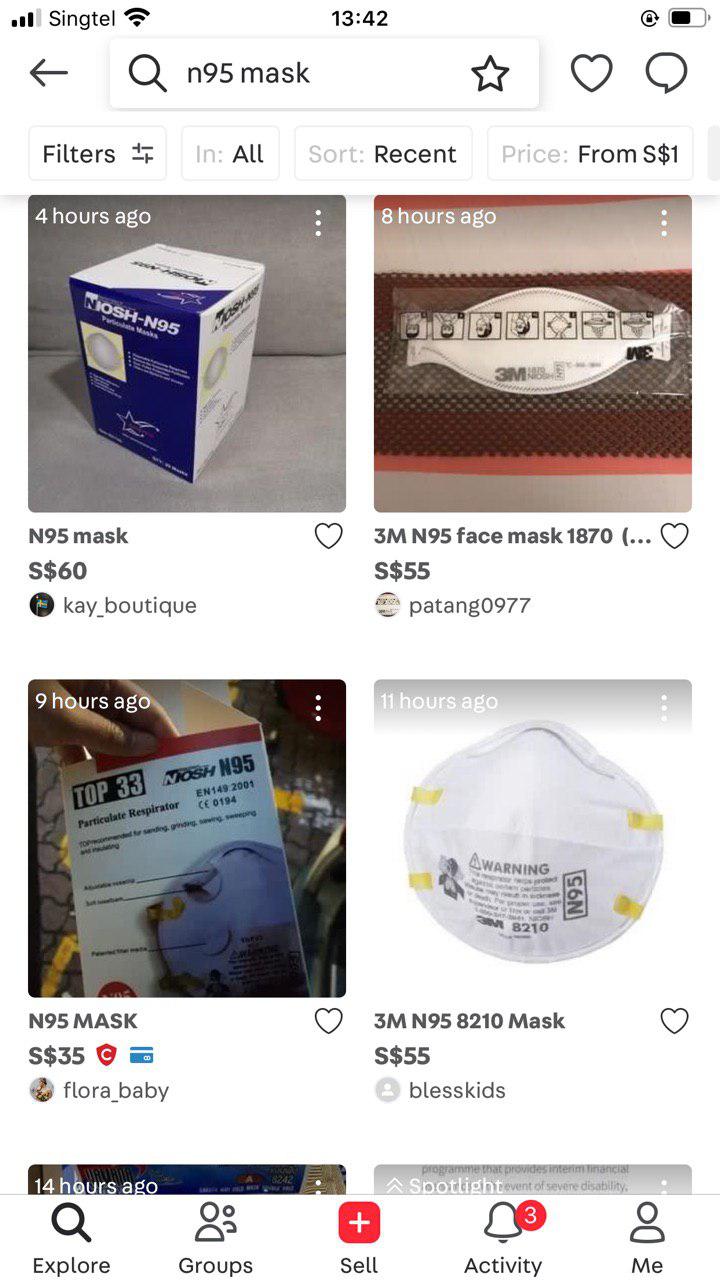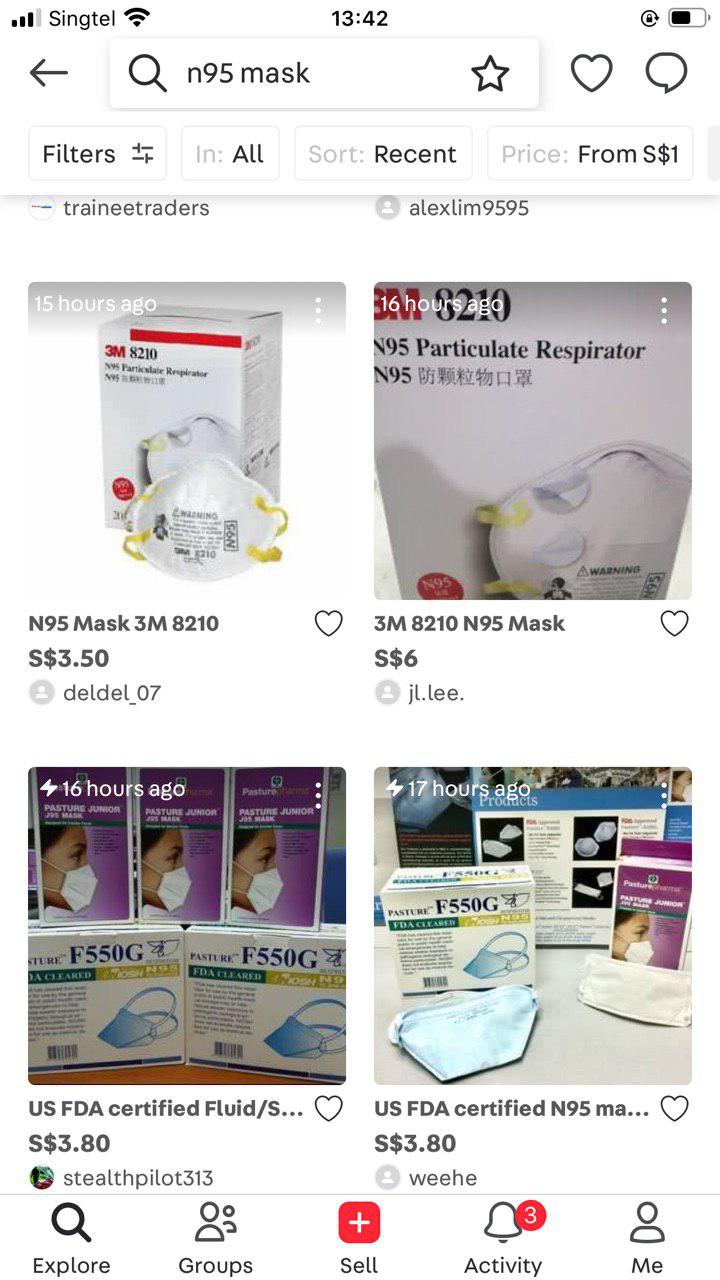 For starters, two pieces of N95 masks can go for S$5 as compared to a pack of three N95 masks at Watsons which was sold at S$5.90.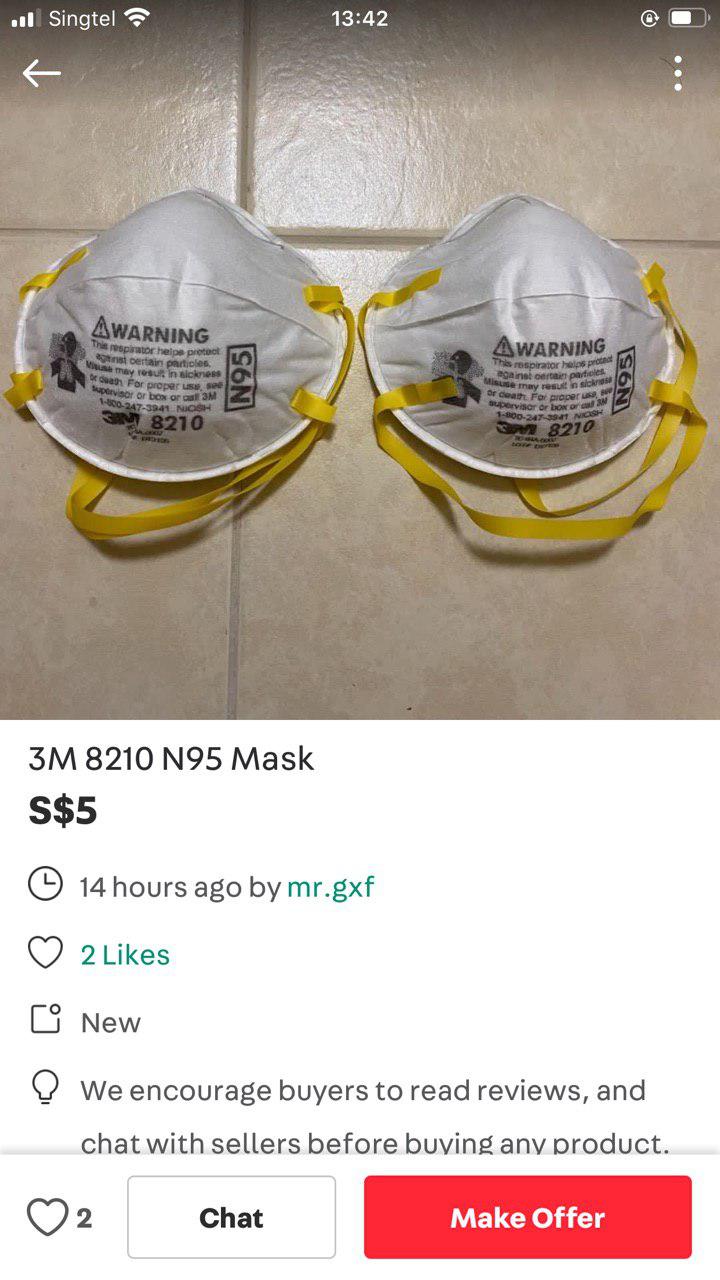 While a box of 20 has been listed for S$288, more than five times of its original price at FairPrice which was selling at S$38 before going out of stock.
Surgical masks recommended
Unlike the period of haze, N95 masks that can filter small air particles out are not necessarily better as a preventive measure against the coronavirus.
In fact, surgical masks are recommended over the N95 masks to prevent the coronavirus.
Surgical masks help block large-particle droplets and splatter from reaching the wearer's mouth and nose.
They also reduce exposure of the wearer's saliva and respiratory secretions to others.
Here's what the Ministry of Health said:
"Surgical masks were designed to protect the surrounding environment from the user's own spit or mucous. Healthcare professionals use them (e.g. in an operating theatre) to prevent their own germs from infecting the patient".
Besides being functionally different from surgical masks, N95 masks are uncomfortable to wear for extended periods of time as they get very warm around the face.
Follow us on Telegram for the latest updates: https://t.me/mothershipsg
Top image from Carousell
If you like what you read, follow us on Facebook, Instagram, Twitter and Telegram to get the latest updates.