Edit: A previous version of this article incorrectly stated that Nippon Home is selling surgical masks at S$3.90 per piece. We have corrected the error.
In a perfect world, all of us will have an unlimited supply of surgical masks to protect ourselves and our loved ones from the Wuhan virus.
But in a world run by the free market, we have overpriced masks going for S$1.90 per piece.
A Mothership reader informed us that Nippon Home, a household product chain, is selling surgical masks at a higher price than elsewhere.
This reader provided us with these photos, taken at the Northpoint City outlet: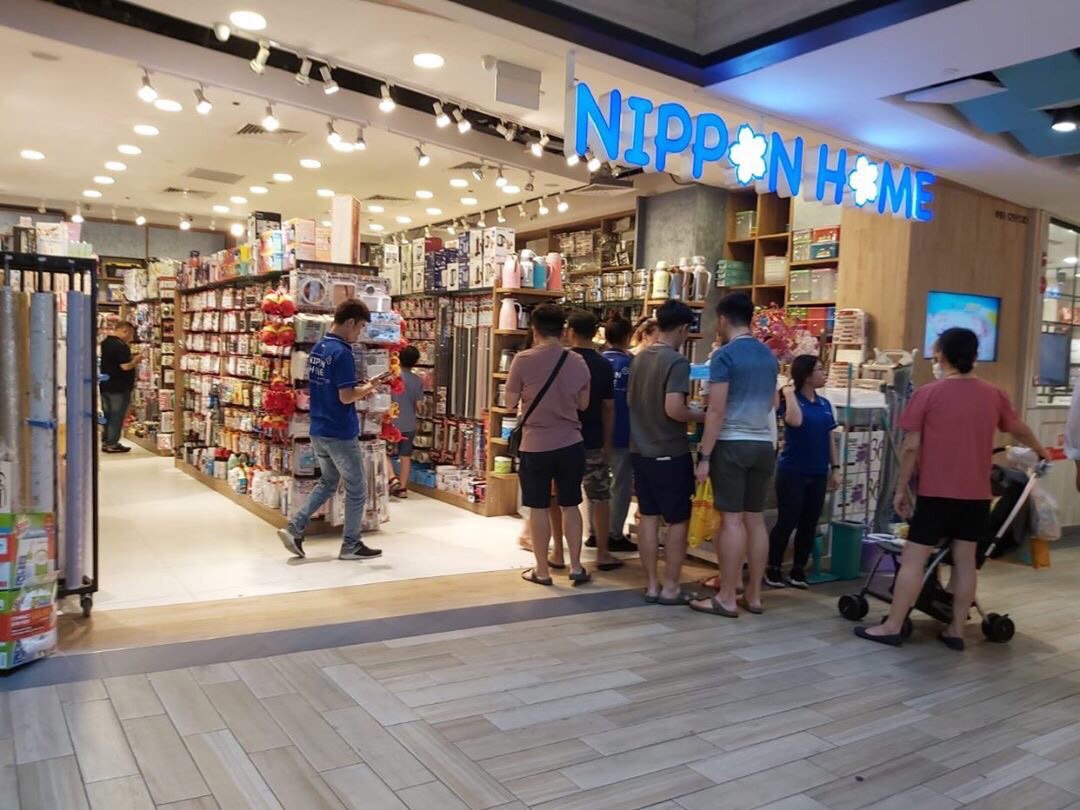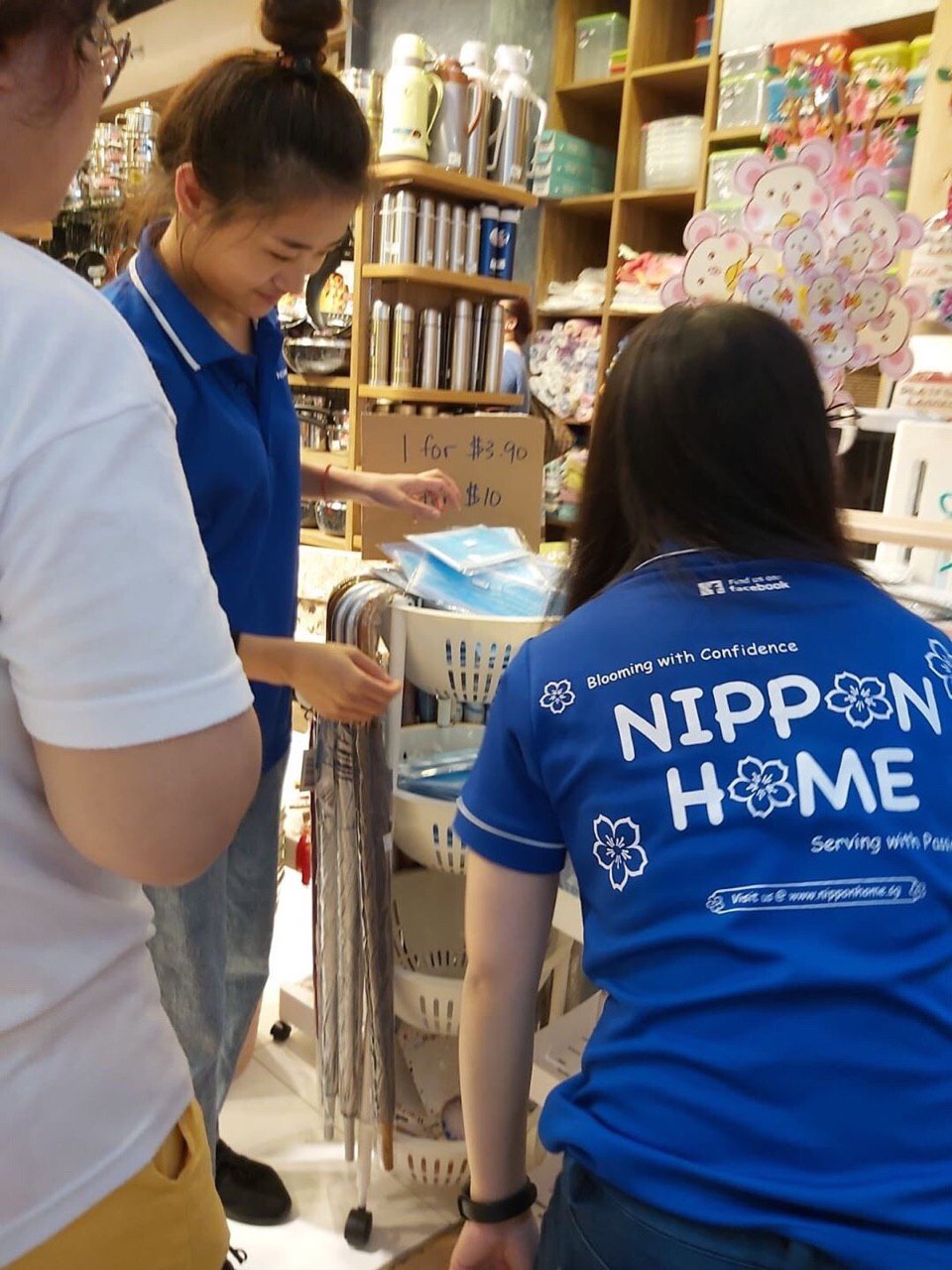 A representative from Nippon Home confirmed that they are selling surgical masks at S$3.90 for a pack of three. This works out to be S$1.30 per piece.
About 17 times the normal price
For comparison, NTUC FairPrice is selling surgical masks for S$2.30 per 10 pieces -- assuming that they have them in stock. That's S$0.23 per piece.
Surgical masks are also going for about the same price at Watsons online (S$12 for 50) and Redmart (S$11.90 for 50). Unfortunately, they are sold out on these platforms.
This means a surgical mask from Nippon Home is going for five and a half times the price of one that you might be able to get elsewhere, assuming those place have masks in stock.
The representative from Nippon Home told Mothership that as of Jan. 28, their 3-ply surgical masks have been completely sold out and the company is unable to provide 3-ply masks until their suppliers lifts its quota limit.
He added that Nippon Home had implemented a 3-pack limit for each customer.
In the meantime, it has a supply of 2-ply surgical masks which will come in packs with larger quantities.
Surgical masks out of stock at pharmacies for a week
Separately, staff at Guardian and Watson at Bukit Panjang Plaza told us on Jan. 28 that they have had no stocks of surgical masks for at least a week, even though Watsons has implemented a limit on the number of masks each customer can buy.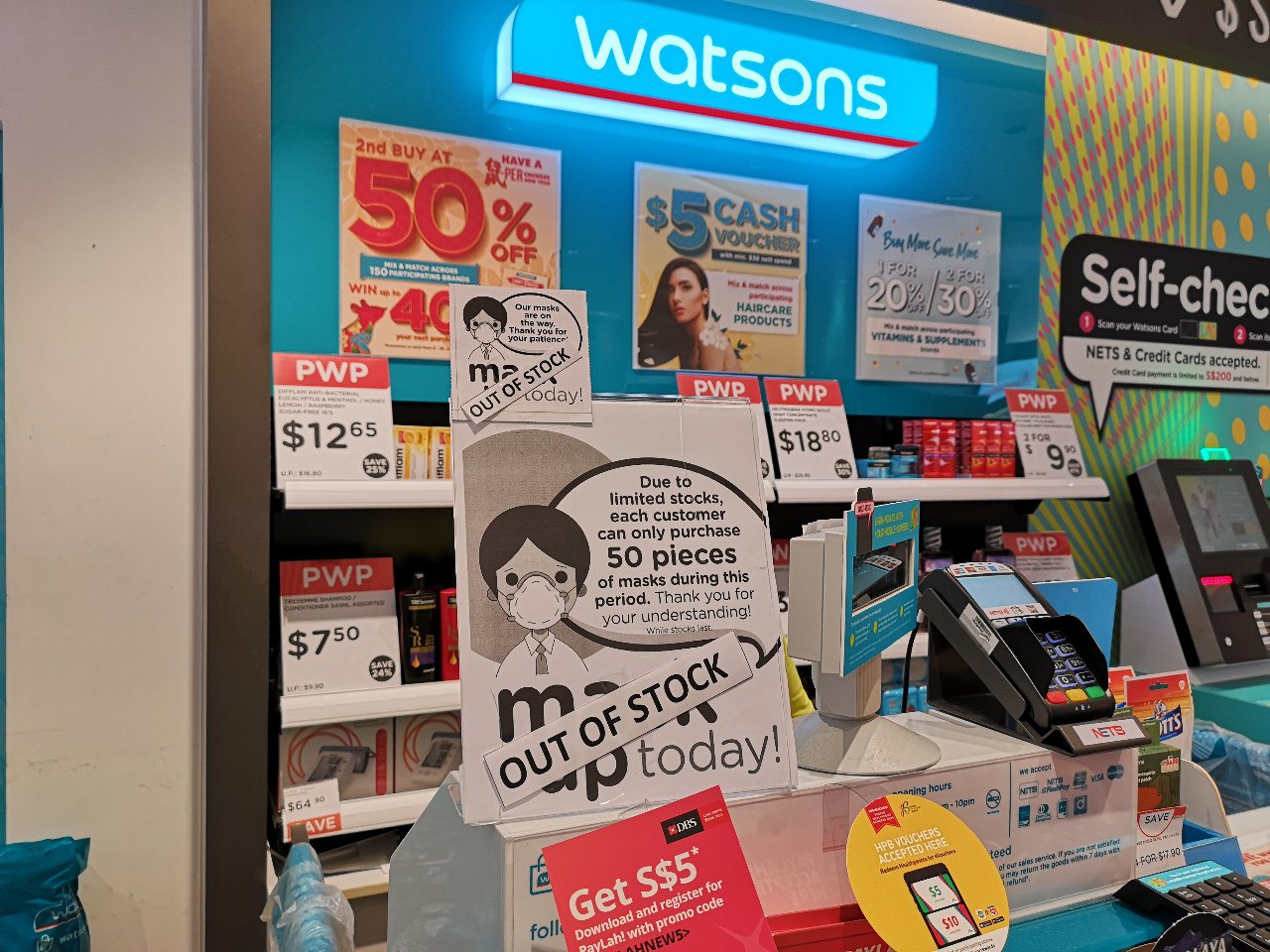 This is probably why some folks might be willing to pay for surgical masks that cost up to five and a half times more than would be available elsewhere.
Follow us on Telegram for the latest updates on the Wuhan virus: https://t.me/mothershipsg
Top image by a Mothership reader.
If you like what you read, follow us on Facebook, Instagram, Twitter and Telegram to get the latest updates.