If you're the sort who loves flying in luxury and and staying in five-star hotels, then you might want to learn a thing or two from Fairuz Sallim.
The 34-year-old photographer dresses simply — he was decked out in a simple jeans-and-t-shirt combo the day we met — but his lifestyle is far from ordinary.
You see, Fairuz has been living in hotels for over nine months now (and counting), since April 2019. This, he says, started as an experiment to see how far he can stretch his dollar by taking advantage of hotel chain points and airline miles.
Within the last nine months, he has flown 32 times and spent 245 nights in hotels, most of which are under the Hilton and Marriott Bonvoy brands.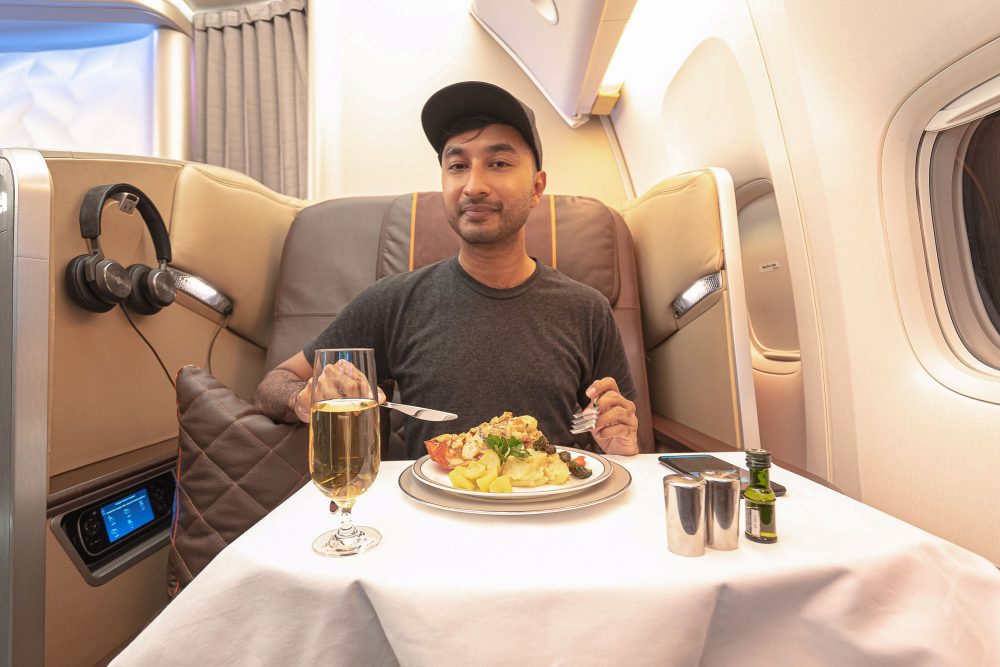 "I was curious to find out why I can't seem to have enough miles for any flight redemption even though I flew a lot in the past," says Fairuz. "Since then I got more and more curious, and that has led me to where I am now (laughs)".
Within the past nine months, he has stayed in Los Angeles, New York, London, Tokyo, Hong Kong, Bangkok, Taipei, Kuala Lumpur, and more. In 2019, he visited nine countries.
In fact, on the day we met, I found out that Fairuz had came down from his stay in Johor Bahru to Singapore for a couple of days to settle "work stuff".
The easy-going man is the founder of Simplifai Studios (geddit?), a 13-year-old wedding photography company based in Singapore.
Fairuz's work today — mostly editing photos and videos — allows him to work almost anywhere in the world. It also brings him to various parts of the world on shoots.
He travels so often that he only spent 30 days in Singapore last year. Here's a breakdown of the places he visited and flights he took in the whole of 2019:
Flights taken: 43
Flights in premium cabins: 9
Nights in Hilton Honors hotels: 180
Nights in Marriott Bonvoy hotels: 80
Nights in Airbnb: 36
Nights in non-chain hotels: 10
Countries visited: 9
If you're already cringing at the amount one has to fork out for this insane jet-setting escapade, Fairuz would like you to know that it really isn't that expensive.
From the time he started living in hotels full time (April 1, 2019), he only had to fork out about S$15,000 for flights and accommodation. Considering that it doesn't include low-cost carriers, that isn't just affordable — it's downright impossible.
"When you don't travel much, you tend to think that travelling is expensive and takes up a lot of your time, which is time away from your work. Usually it is the lack of money that stops people from travelling."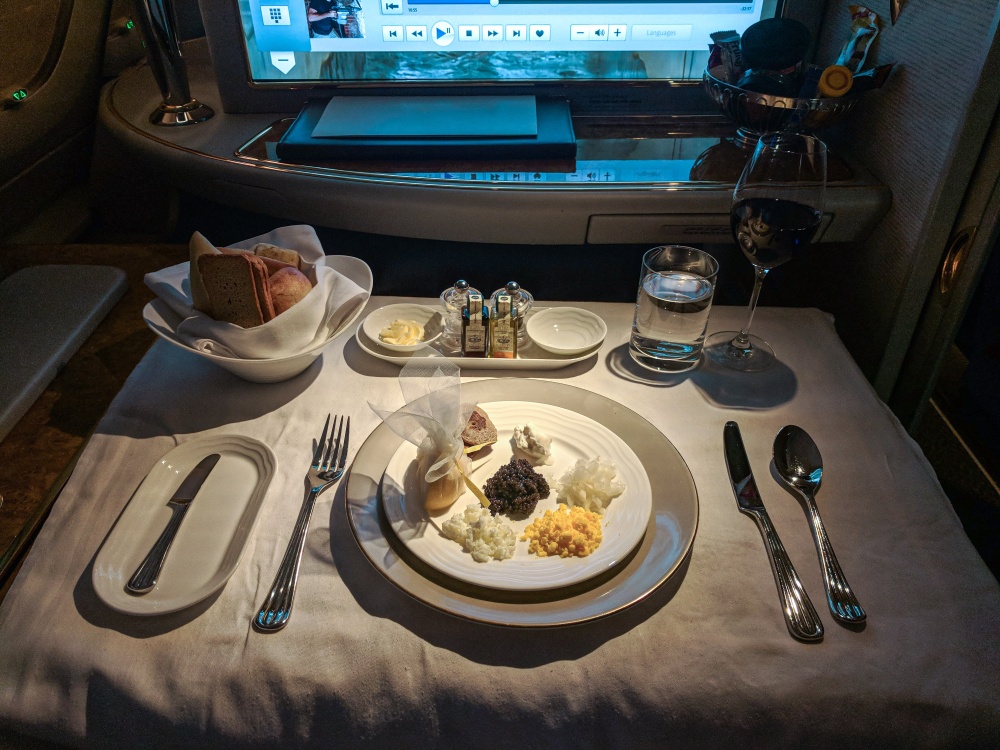 Aside from a little side investing, Fairuz's jet-setting is mainly financed by his wedding photography earnings and offset by his miles and hotel chain loyalty points.
Playing the airline miles and hotel points game can be pretty daunting for the average Joe, and unlike Fairuz, you probably don't want to (or rather, can't) devote nine whole months to travelling the world.
But still, here are four flight and hotel tips that he has amassed after years of experience.
1. Buy your plane tickets 1 to 3 months before trip
When's the best time to purchase your plane ticket so you can get it at the best price?
"Most of the time, it's one to three months before your planned trip," says Fairuz. He can't tell for sure why, but his guess is that around that time, airlines are looking to sell seats urgently.
At the same time, buying your seats too close to your trip date — say one week before — isn't a wise idea because airlines typically jack up the prices, knowing that people who need to travel last minute are going to pay for it anyway.
But what would be a good price?
After years of research, Fairuz believes he has found the prices that give you the most value for your money.
According to him, you should not be paying more than S$250 for a round trip to Hong Kong, and not more than S$600 for a round trip to Tokyo or Seoul.
A round trip to New York shouldn't set you back by more than S$1,100 while you should be paying at most S$1,500 for a round trip to South America.
2. Look for credit cards that offer miles as sign up bonuses
Some cards offer miles for a minimum spending when you sign up for them.
"Most people think that you need to hit a certain spending to hit this sign-up bonus because that's how it has been over the years," says Fairuz, who holds a whopping 21 credit cards.
"But lots of banks nowadays just want you to give them a chance to sign up for their cards and hopefully form a lifelong relationship."
One of the cards mentioned by Fairuz offers 10,000 miles if you spend S$1,000 within the three months of signing up. Another offers 13,000 miles if you spend S$1,500 across the first three months.
23,000 miles can pay for a one-way Business class ticket to a Southeast Asian destination.
Many people opt to cancel their credit cards after they receive the sign-up bonus. Lesser known is the fact that 12 months after you cancel your card, you can sign up for the same card as a new member — and get the same sign up bonus if the promotion is still running.
Of course, we won't be naming which credit cards you can take advantage of sign up for — that's easy enough to find online.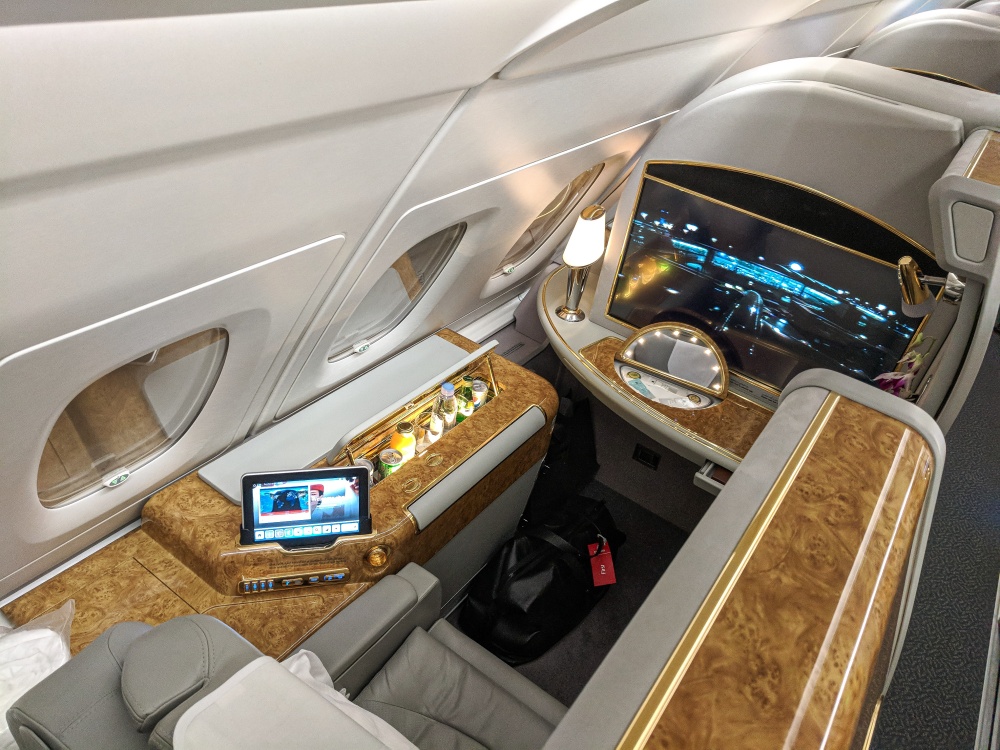 3. Mistake fares
And then there are mistake fares.
On Jan. 1 2019, eagle-eyed travellers found that Cathay had slashed prices of first-class and business class tickets for certain flights.
Tickets from New York City to Da Nang, Vietnam, which originally cost over S$21,000, were on sale for less than S$1,000.
Turns out, the slashed fare was a mistake. The airline admitted later that it was the result of an individual who entered the wrong amount into the company system for flights between Vietnam and North America.
"Because it happened on New Year's Day, it was up for quite a few hours. I saw on the forums that there was a traveler who bought five or six round trip tickets."
It's not just about getting a good deal, price-wise. Flying First Class lets you earn a huge amount of miles, which you can use to offset another trip or two, says Fairuz, who snapped up a ticket for a trip in April 2019.
On that trip, he managed to see the Northern Lights as he was flying over the Arctic Circle.
4. Move up the hotel loyalty programme fast
Luxury hotel chains usually reward returning customers and it's not difficult to move up the ranks of their loyalty programmes.
For example, says Fairuz, it's quite cheap to reach Hilton Hotels & Resorts' Gold status. Perks include free breakfasts, late checkouts, and even the occasional upgrades.
All you need is to have two separate stays or a four-night stay with any of the hotels under the Hilton name within 90 days.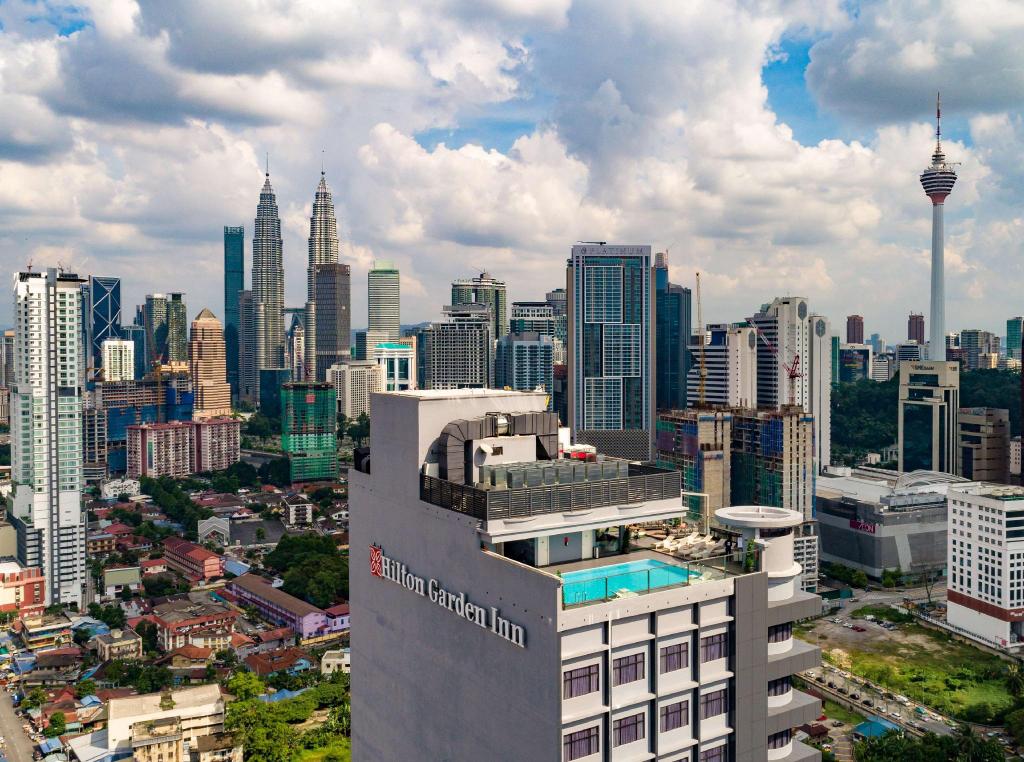 Now, you might be thinking two hotel stays in three months might be quite unfeasible.
Well then, here's Fairuz's tip — The Hilton Garden Inn in Kuala Lumpur has a North Tower and a South Tower. They are about 50 steps apart, according to Fairuz, but are treated as two distinct hotels when it comes to accruing loyalty points.
And since rooms in the Hilton Garden Inn cost about S$50 per night, you can easily book one night in the North Tower and another night in the South Tower and qualify for Gold status in one trip — without burning a huge hole in your wallet.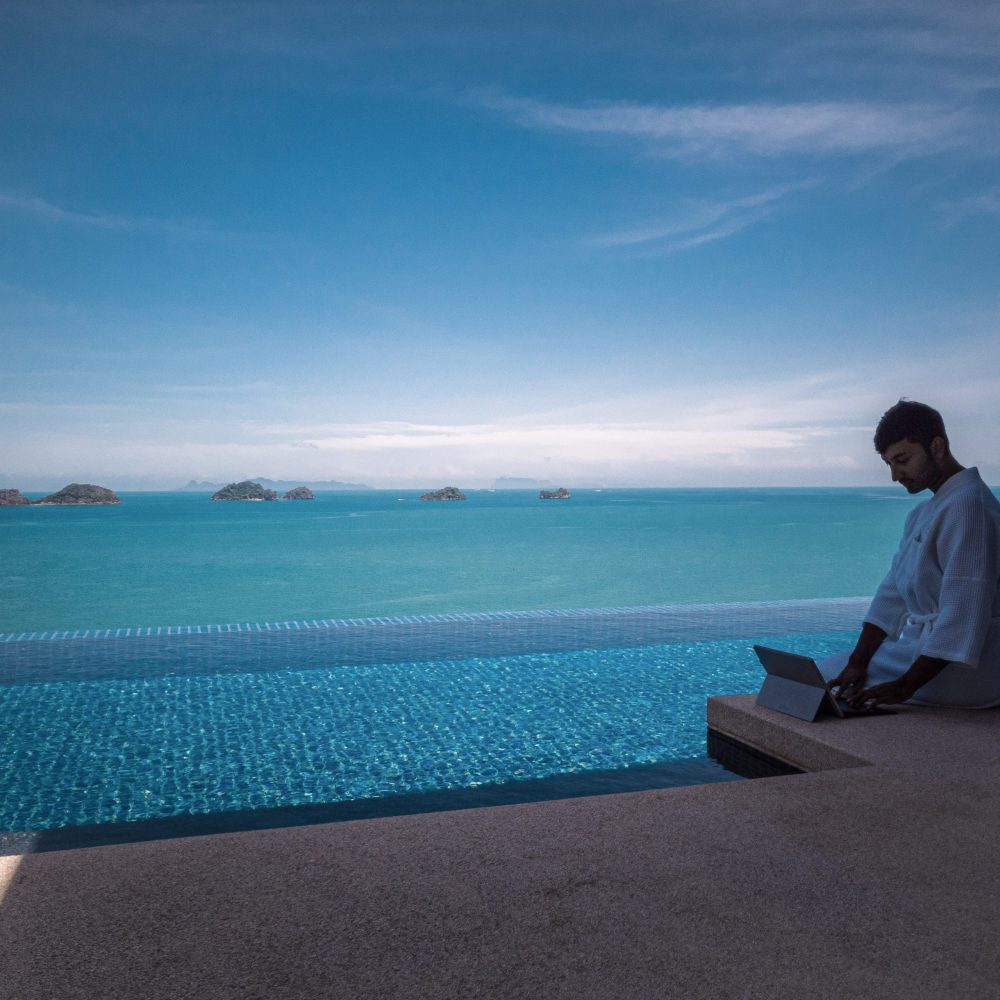 The thrill of finding a good travel deal
On why he enjoys devoting time and energy into searching for travel deals, Fairuz says that it's the thrill of the chase:
"When you find a really good deal, there's a huge sense of satisfaction. And the best part is, you don't need to be rich to do it."
And while there are downsides to this nomadic lifestyle — like living out of one luggage between him and his girlfriend — he really enjoys the benefits of hotel stays like having breakfast made for you (which is his favourite perk, apparently) and flying in luxury.
It's a hobby that benefits his siblings too, he qualifies:
"It's quite hard to explain to people who don't understand this kind of travelling, especially my mum. But my siblings totally get it and they enjoy having someone like me to tell them about the next new card or the next new promotion and the first class fares and all that."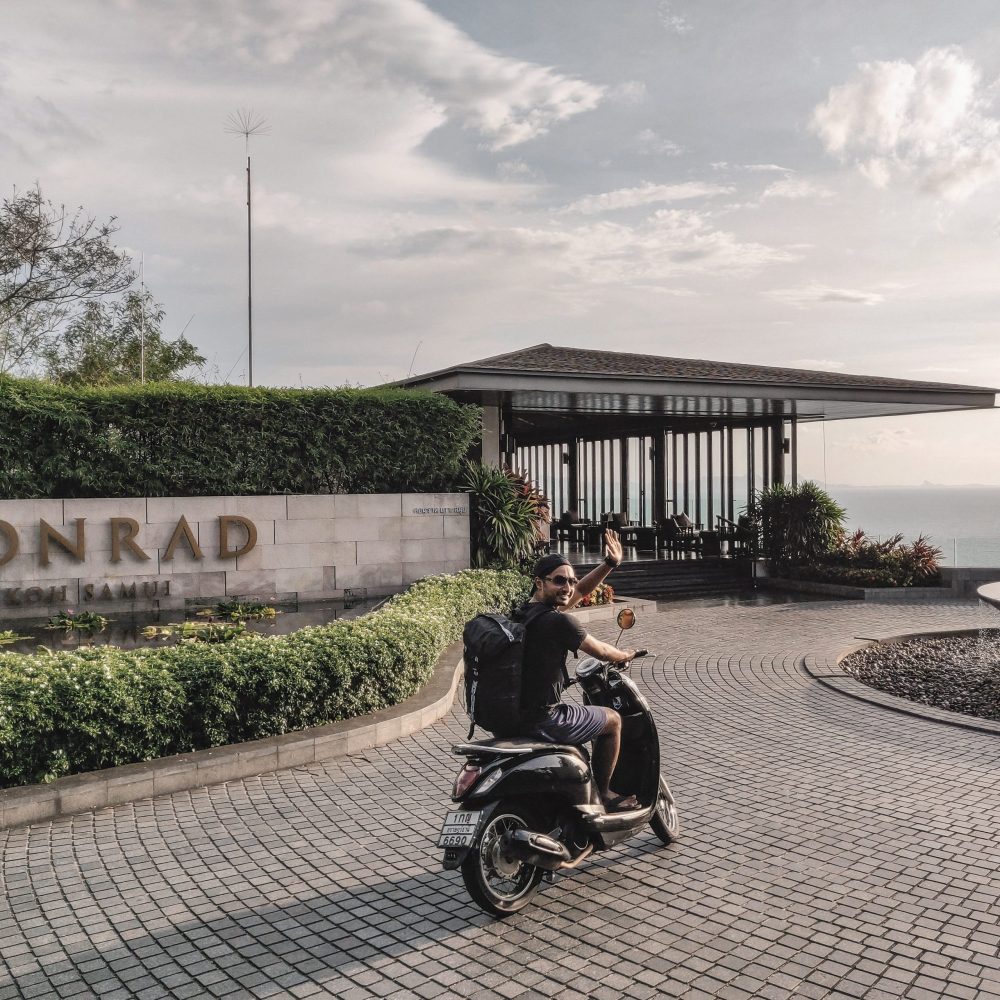 "I wanted to stop this month actually because I feel quite tired from the moving around. But I didn't find a place that I like to rent so I decided to continue," says Fairuz, adding that it's hard to be productive when he's constantly on the move.
"Since I'm so close to hitting one year, I think I might stop then," he says with a smile. "Just for the self-satisfaction."
If you would like to find out more tips from Fairuz, you can head over to his website Suitesmile.com here.
Related story:
Top photos courtesy of Fairuz Sallim.
If you like what you read, follow us on Facebook, Instagram, Twitter and Telegram to get the latest updates.