Singapore has been drenched in islandwide rains the whole of Jan. 29, 2020.
Foggy scenes
The rains were so heavy, it appears that the Marina Bay area was shrouded in thick fog or dense rainclouds.
Here are several photos one Rose Lim snapped along Central Boulevard and posted to Nature Society Facebook group.
The skies are so grey and foggy that the tops of the buildings at the Marina Bay Financial Center can hardly be seen.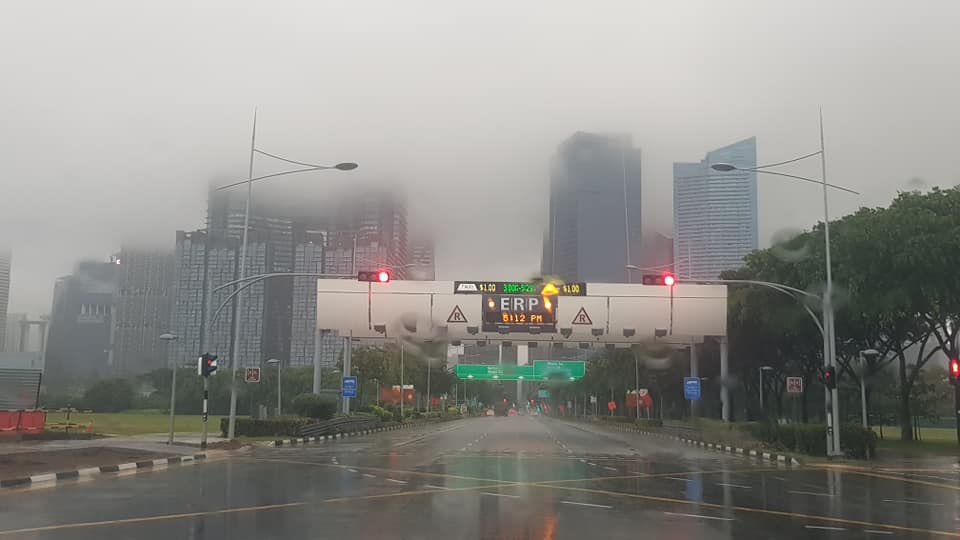 Here are more photos of the rather dreary scenery.
The sight almost resembles one of the scenes from Genting Highlands.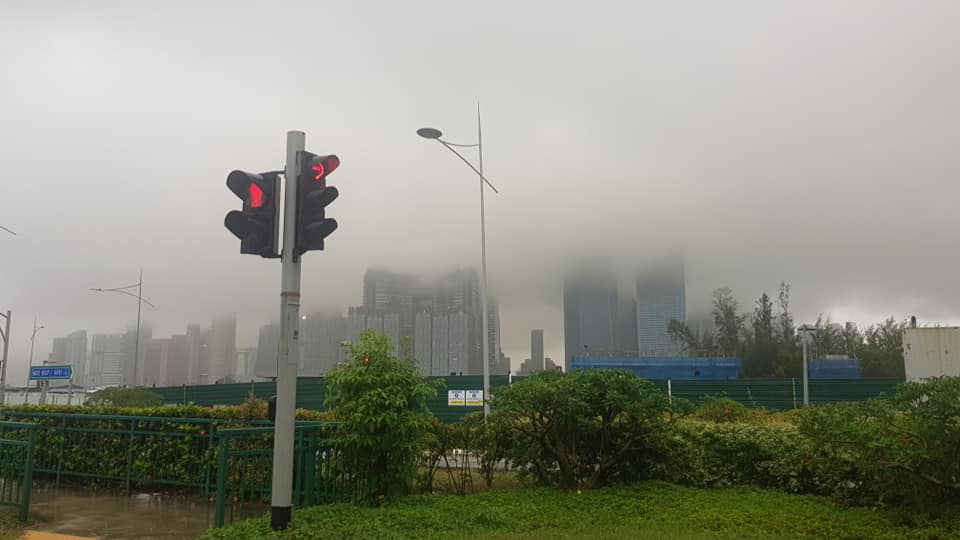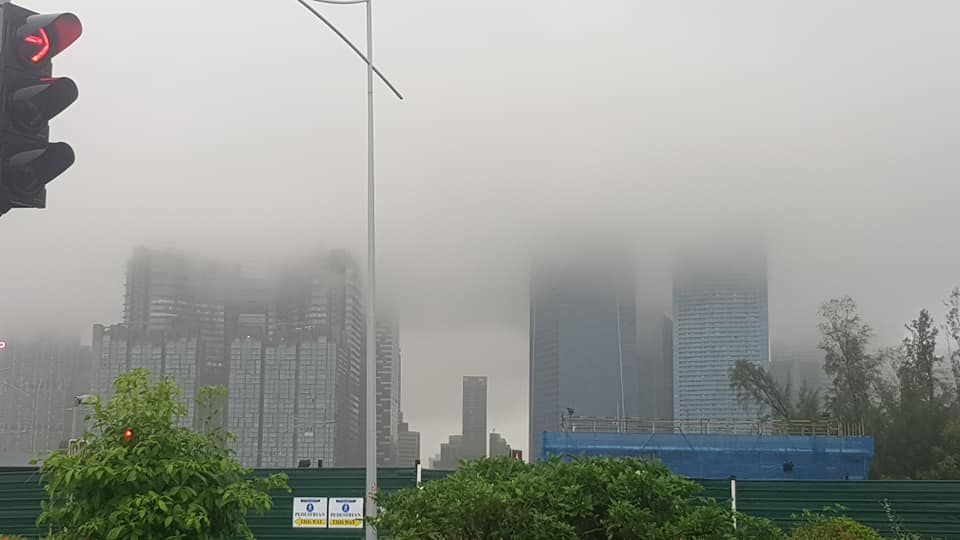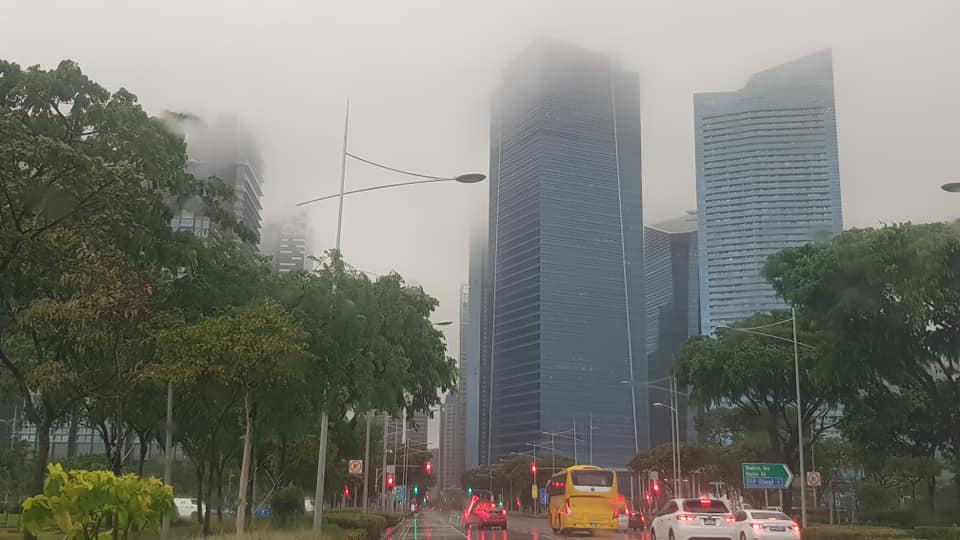 Temperatures also dropped to between 23°C and 25°C in the late afternoon and early evening. Clementi, in particular, experienced cooling weather at 23.9 °C.
Showers forecasted islandwide
The heavy downpour, which started in the afternoon, and is probably still ongoing for some of you reading this, appears to be islandwide.
Maps of rain areas by the Meteorological Services Singapore (MSS) show nearly the whole of Singapore experiencing showers.
As of 5pm, majority of Singapore experienced light to moderate rain (highlighted in green), while some areas, particularly the north and north-east like Punggol and Yishun, experienced moderate to heavy rains (highlighted in orange and red).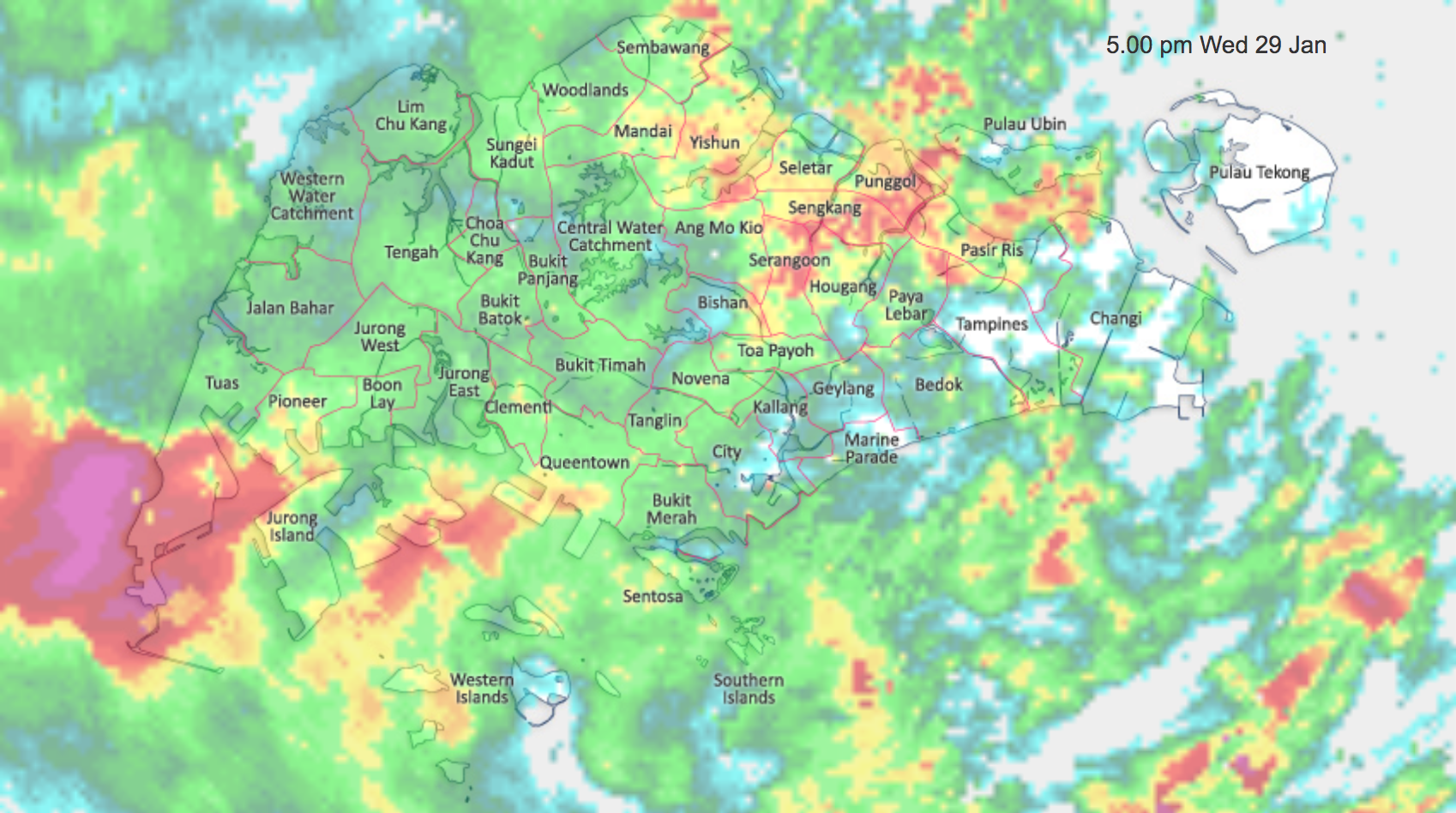 By 7:20pm though, it seems the rain clouds are slowly moving away.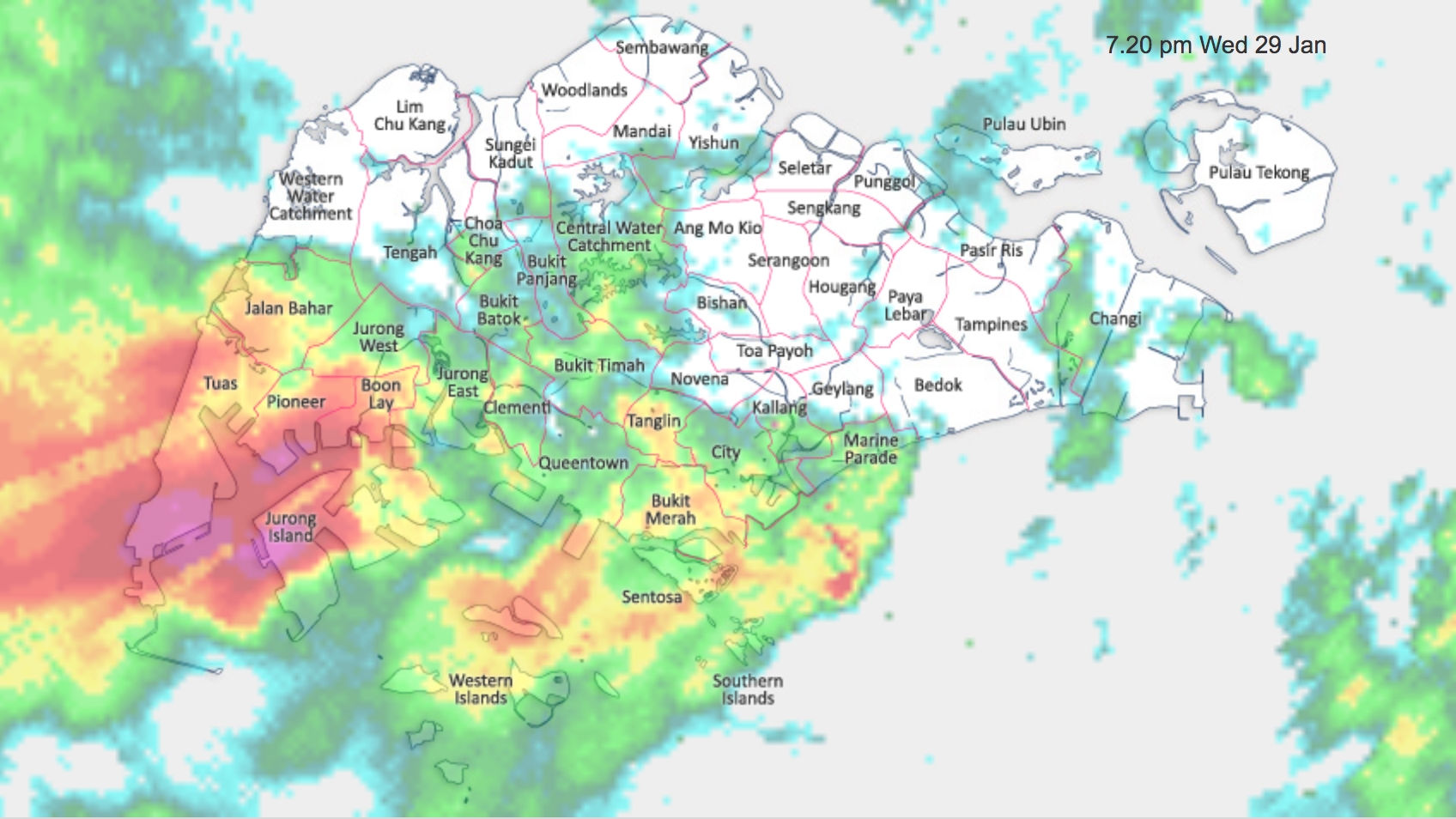 However, from the MSS forecast from 7pm to 9pm, Singaporeans can still expect light to heavy showers islandwide.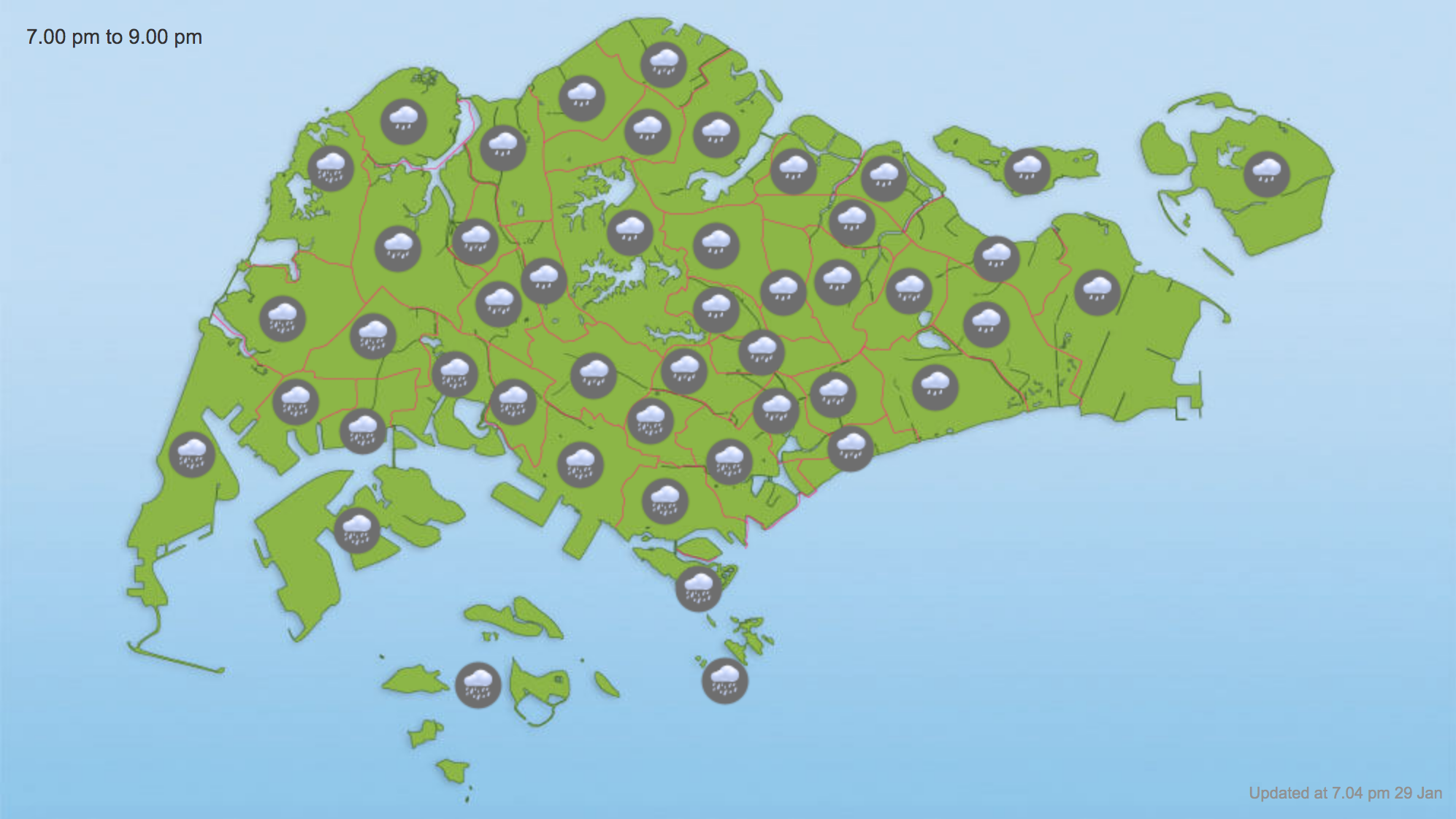 Hope you brought your brolly.
Related stories
Top photo from Rose Lim / FB
If you like what you read, follow us on Facebook, Instagram, Twitter and Telegram to get the latest updates.