A doctor was caught on camera saying the actual number of Wuhan virus cases in China has been under-reported.
"Situation now is dire"
He could be heard saying in the video: "I heard that people in Huanggang don't dare to report the actual numbers?"
A doctor was filmed saying the media does not dare to report the true figures of infections in the city of Huanggang, which is near #Wuhan, repeating that 3 local hospitals were filled with patients presented with fever. pic.twitter.com/FYHjxRJLXG

— ジェイソン (@ajasonchen) January 25, 2020
After hanging up the phone, the doctor told his colleague that the situation in Huanggang appeared to be rather severe.
He said: "Three levels of the hospital were filled with fever-hit patients."
"And they don't dare to report it. The situation now is really dire, seriously."
While the doctor did not say who exactly did not dare report on the cases, it is likely to be both the local media and hospitals themselves.
Official number of cases in Huanggang just over 100
Huanggang, a prefecture-level city in Hubei Province to the east of Wuhan, was the second Chinese city to be placed under lockdown.
Public transport was also shut down in the city since Thursday, Jan. 23.
According to official statistics from the Health Commission of Hubei Province, there were 122 cases and two deaths in Huanggang as of Saturday, Jan. 25.
China's Voice reported on Sunday, Jan. 26, that a new hospital which can treat as many as 1,000 patients will be ready for operations on Monday, Jan. 27.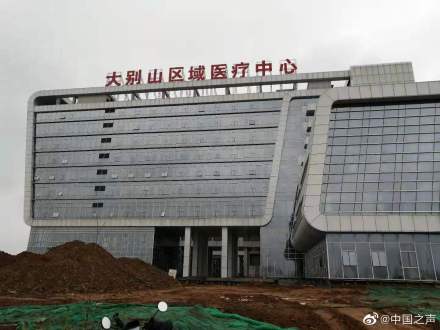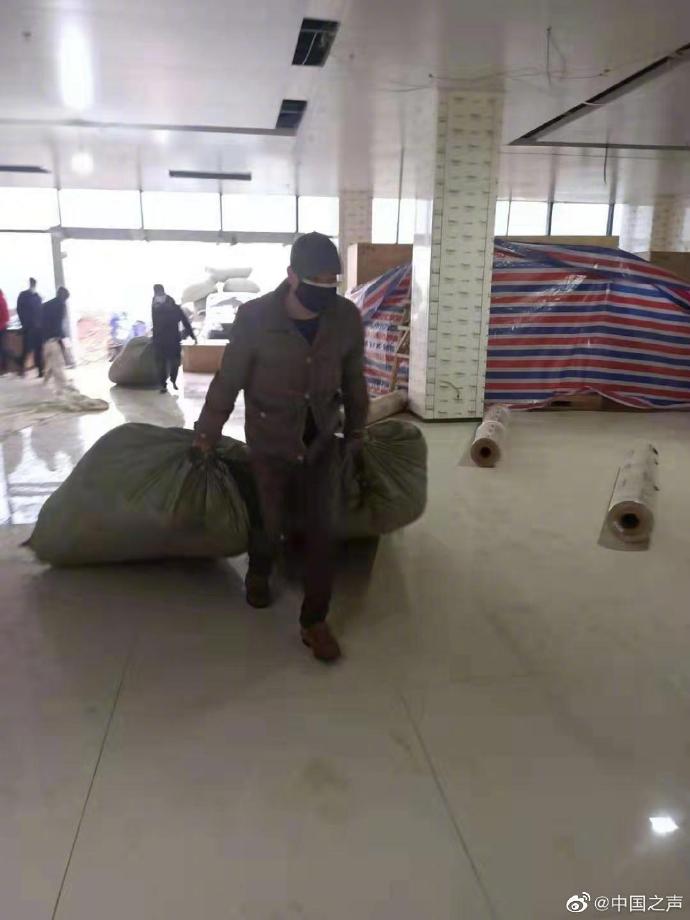 Media reports suggest under-reporting of cases
As with many videos posted onto the Chinese intranet, such as ones that captured medical workers breaking down, the original source or the veracity of this video could not be confirmed.
Discussion of contents related to the video was also extremely limited on Weibo, a platform which is highly-regulated by China's censorship apparatus.
However, international media reports that emerged since the outbreak of the virus suggest that the Chinese authorities are under-reporting the number of infected cases, as well as the number of deaths that have occurred due to the virus.
For instance, a report by Wall Street Journal claimed death certificates were incorrectly recorded.
Although the doctor told the deceased's family he was suffering from an untreatable virus in his lungs, his death certificate recorded "severe pneumonia" as the cause of death, instead of the novel coronavirus.
Another deceased's death certificate recorded the cause of death as "pneumonia obtained from the community".
Relatives of patients who passed away under similar situations also said the deceased were not included in China's official count of deaths due to the virus.
China is known for past instances of cover-ups, including the under-reporting of cases during the initial stages of SARS back in 2003.
Chinese people shading the authority
Chatter on microblogging site Weibo about the potential under-reporting of the situation could also be found, such as this post where commenters were complaining about the suspiciously low number of cases reported in Shanghai.
Comments on a recent post by nationalistic media Global Times urging the public not to spread or believe in rumours, as per Chinese law, were also quite telling of the public's growing scepticism towards information that the authorities chose to release.

(Sarcastically) "Were the ones that first released news on the Wuhan virus dealt with already?"
---

"Hubei officials tried to cover up the reality from the start, and said resources were sufficient. They have to be dealt with too."
---

"Even the authorities are spreading rumours, do you dare to block their accounts?"
---

"I hope what's under control is the virus, and not discussions about the virus."

"What about the one who said the virus does not transmit human to human?"
---

"I'd like to report on the Hubei Health Commission, which said initially the virus does not spread from human to human, and can be prevented and controlled, resulting in everybody not taking any precaution."
Nevertheless, there were commenters who stood with the authority, saying those who spread false rumours should be dealt with harshly.

"(Social media handle) Demon Girl Xiao Xi (account which first claimed corpses were lying on hospital corridors) has to be blocked permanently."
Xi: "Grave situation"
Chinese President Xi Jinping said on Saturday, Jan. 25, at a politburo meeting that China was facing a "grave situation", Reuters reported.
According to New York Times, while a top party committee wrote on a Tuesday, Jan. 21 social media post that "whoever deliberately delays or conceals reporting for the sake of their own interests will be forever nailed to history's pillar of shame", the post was later taken down.
Related articles:
Top image via @ttingxiao & Huanggang Daily/Weibo
If you like what you read, follow us on Facebook, Instagram, Twitter and Telegram to get the latest updates.