A man in China turned into a chair for his pregnant wife to sit on while waiting for her turn at the hospital.
Sat on husband's back after seats nearby were taken
In a video of the act that was uploaded onto social media, the man could first be seen holding on to his wife and helping her stand while she bent over slightly.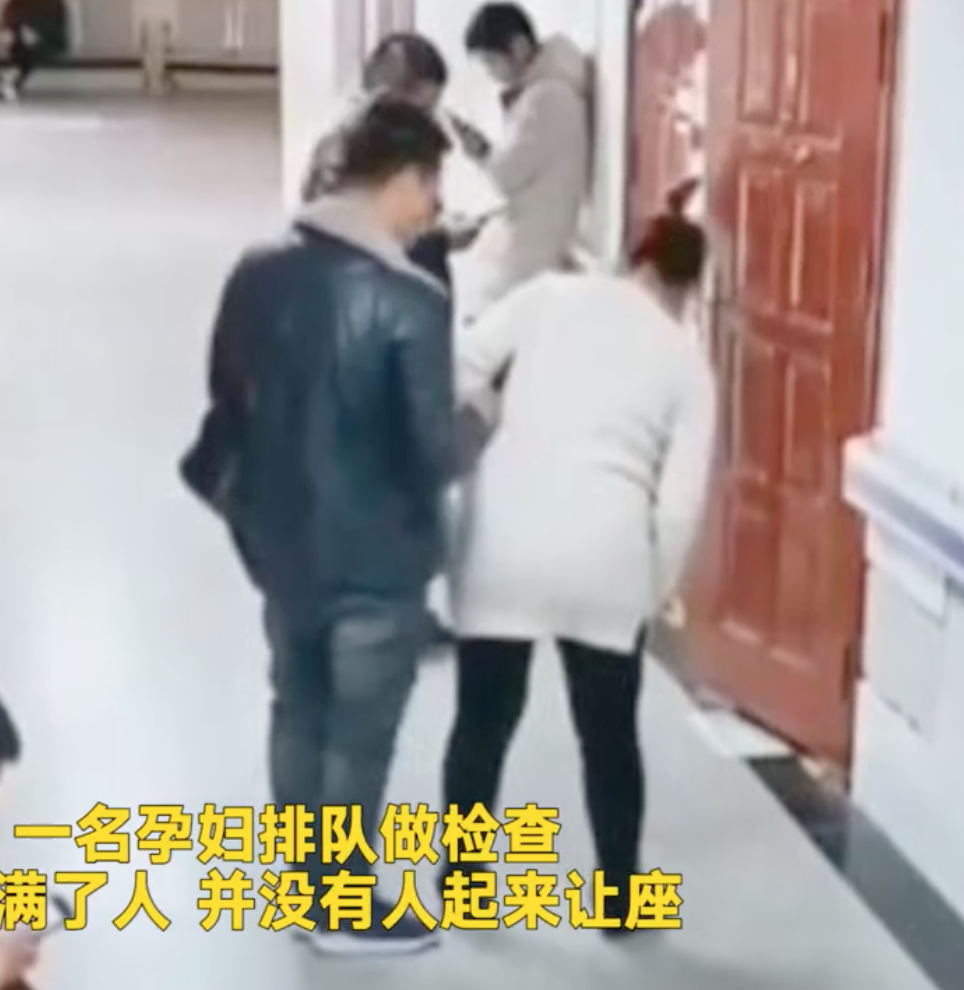 He then squatted down on the floor to let his wife sit on his back.
After sitting down on the human-chair, the pregnant woman could be seen pounding on her thighs, and putting her hand on her back.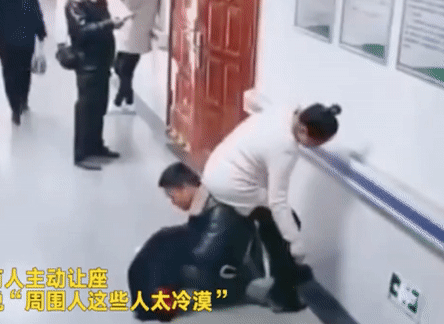 She also drank water from a bottle that her husband passed her.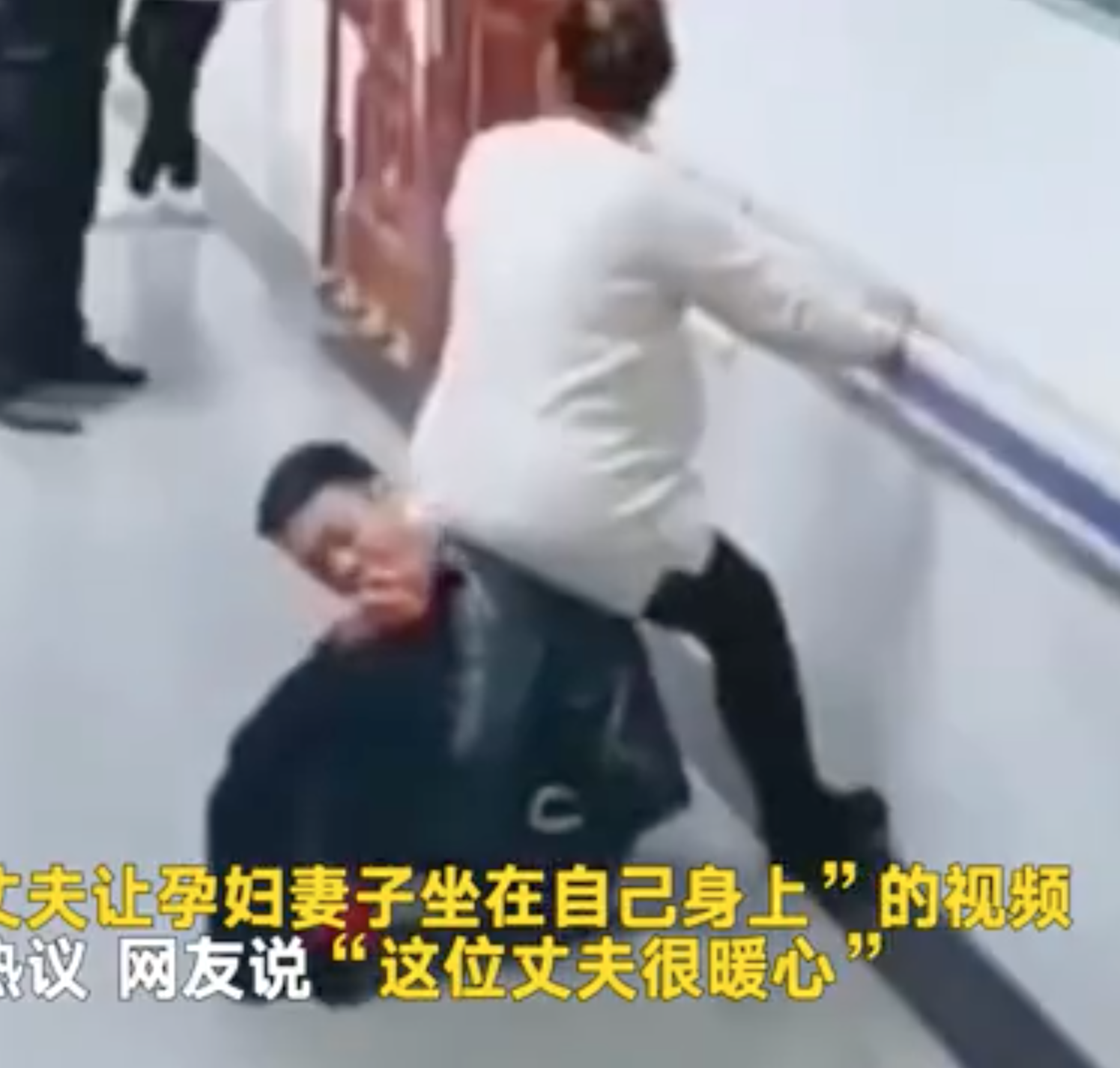 Touched by husband's act of kindness
Many Chinese commenters were touched by the husband's act of chivalry.

"This is what true love looks like. Wife beaters should die."
Why didn't anyone give up their seats for the woman instead?
But others questioned why the people sitting on the bench directly opposite the door did not give their seats up for the pregnant woman.

"I don't wish to 'moral kidnap' anyone, but I sincerely suggest others to give up their seats for such (pregnant) women."

"Are those sitting down blind or just playing dumb?"

"If this happened to me while I was sitting down, I'd feel bad."
Woman should just sit elsewhere
Several commenters, however, felt that the other patients should not have to give up their seats for the pregnant woman as they were most likely feeling unwell themselves too.
They also pointed out the row of empty benches in the background a short distance away from the door, and wondered why the pregnant woman did not sit there instead.

"Isn't there a row of empty seats shown in the video? Why can't the wife sit there while her husband queue up?"

"It's better to bring a small folding stool when you go out so you don't trouble others. Makes things convenient for yourself too. Don't blame others for not giving up their seats. Which person is feeling well when they visit the hospital?"

"Can y'all stop pointing your fingers at the rest of the patients? Who feels good at the hospital? There are so many empty benches just a few metres away. The husband could very well let his wife sit there while queuing himself. But still, I'd like to affirm the love he has for his wife."
But some others pointed out that there must be a reason why the woman chose not to sit there, but to wait right outside the door instead.

"That's because y'all never had to take a queue number for a prenatal checkup. Her turn should be almost up. If she sits too far away, she might miss her number and be forced to wait for a long time afterwards. Some prenatal checkups need a long time. She might not want to go too far away from the door for convenience's sake. But since she was already sitting on her husband, shouldn't the guys give up their seats? Although they don't have to do so, isn't it embarrassing (for them)?"
You can watch the video here:
[video width="1280" height="720" mp4="https://static.mothership.sg/1/2019/12/EcE_FKFY5BTKiLuXgg4vkn_WxXHXJBAG_6ixSw___32.mp4"][/video]
Top image adapted via Beijing Media Network
If you like what you read, follow us on Facebook, Instagram, Twitter and Telegram to get the latest updates.