While most pet-owners are responsible, a small minority are clearly not meant to own pets.
A netizen shared the plight of a dog tied to a short leash outside a condominium unit near Holland Village via a Facebook post on Dec. 4, claiming that the dog was leashed there for at least two hours.
The dog appeared to be losing its fur
The dog was apparently tied to a short leash, barely twice the length of its body, outside the condominium unit.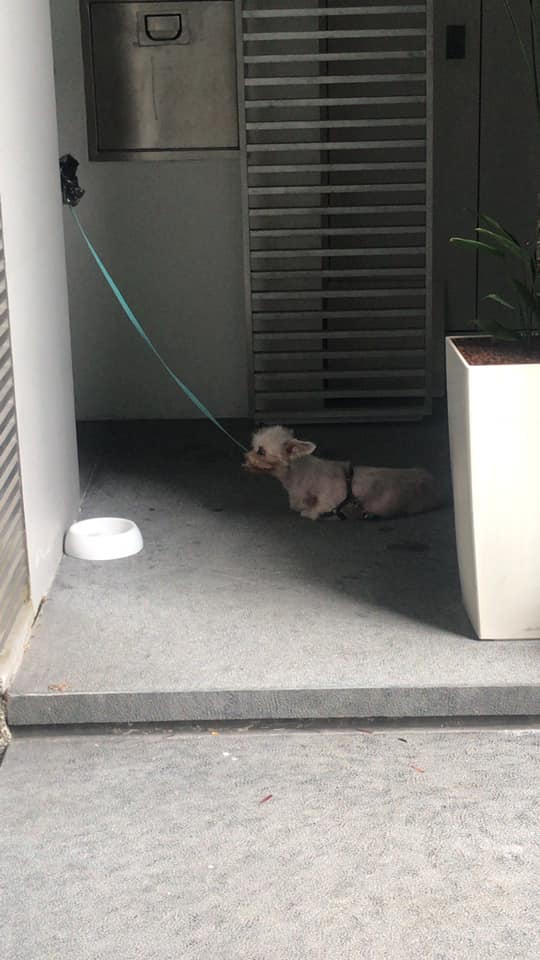 According to the netizen, there were a few dirty bowls for the dog to drink from.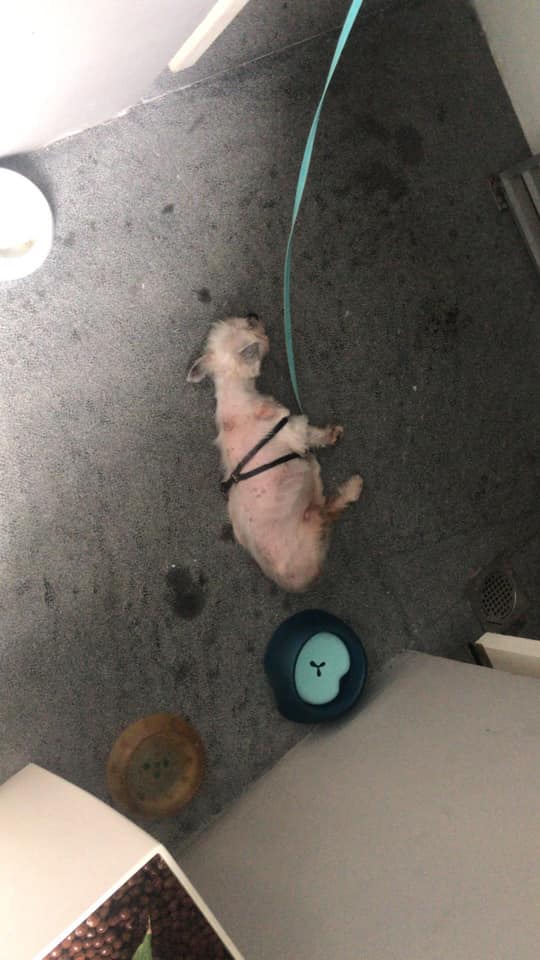 She inferred that based on the number of bowls present, this was likely a permanent place for the dog to rest.
She also said that after observing the dog for a while, a domestic helper came out and took the dog indoors.
But she claimed that it was only because the helper knew she was being spied on.
The netizen also claimed to have spotted a "cuter, younger and fluffy" white dog which was unleashed, and was able to roam in and out of the unit.
Based on the photos, the dog also appeared to be losing its fur.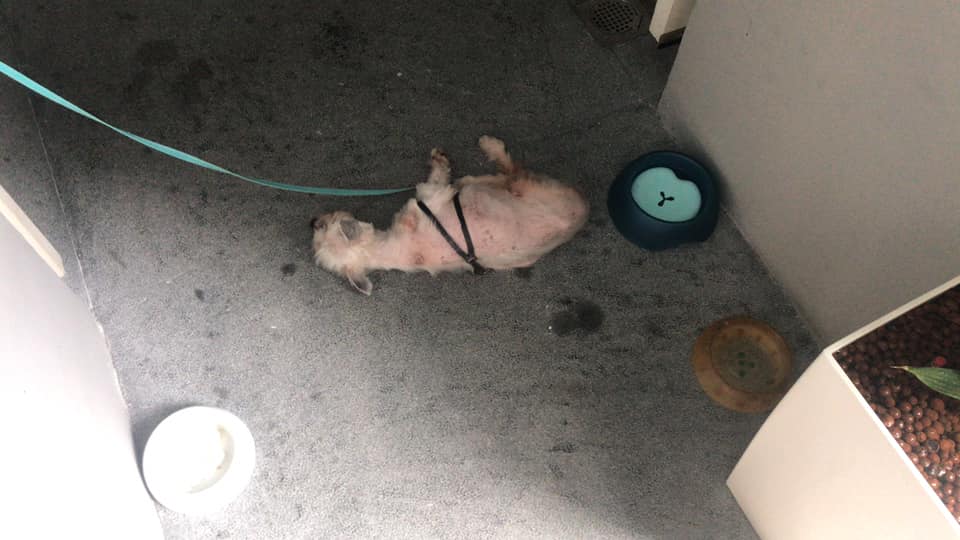 Don't point fingers till investigations are completed
The Facebook post went viral, and many animal lovers were understandably concerned.

One Facebook user tried to deduce what the poor dog was suffering from.

Another lady tried to blame the household's helper for neglecting the dog.

Given the lack of information available, another netizen asked for cooler heads to prevail.

Authority replies
In an update of the post, Teo shared a written reply from the Animal & Veterinary Service (AVS).
The staff from AVS visited the unit earlier today and found the dog roaming free inside the unit with another dog.
They have also spoke with the owner at length and established that the dog was not leashed outside the unit for a prolonged period.
Below is the email shared by Teo: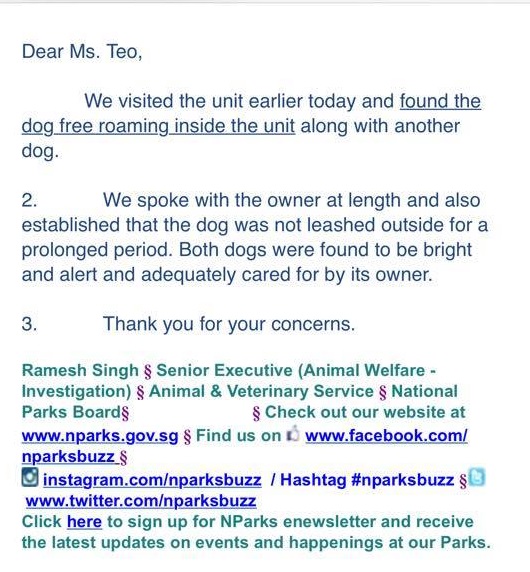 Mothership has reached out to both NParks and SPCA for a statement and confirmation, but has yet to receive a response.
Top image from Pauline Teo's Facebook page.
If you like what you read, follow us on Facebook, Instagram, Twitter and Telegram to get the latest updates.