Lee Siew Ying, the founder of Mettacats & Dogs Sanctuary, passed away on Nov. 17, 2019, Lianhe Zaobao reports.
Lee was diagnosed with Stage 4 stomach cancer in April 2019, which she discovered after a fainting episode.
Her 37-year-old son, Terry, has taken over the shelter's operations, where they are urgently looking for volunteers.
Two decades of work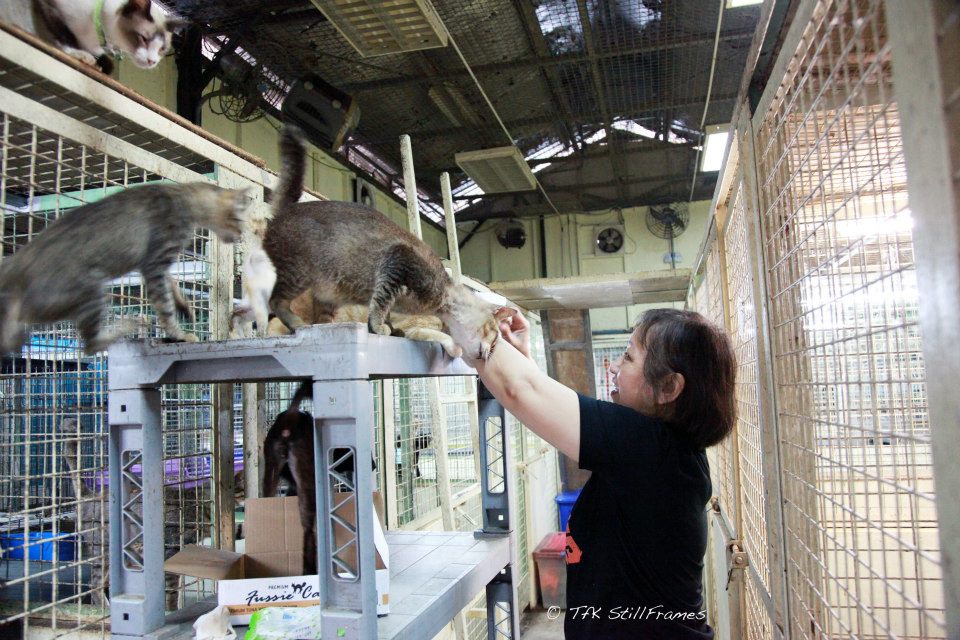 The 66-year-old Lee started the animal shelter in 1999.
According to Zaobao, she single-handedly brought her son up after getting a divorce when the child was 10.
Back then, she had already taken in about 20 stray cats in her three-room flat.
She subsequently wanted to bring another five cats home, but realised that the house could no longer accommodate them.
That was when she decided to set up the shelter.
Lee, who worked at a clinic in the morning, would go to the shelter after work.
At one point, there were as many as 500 cats and 120 dogs.
Lee later underwent chemotherapy, but never stopped taking care of the cats and dogs.
She even sewed toys to raise funds for the shelter.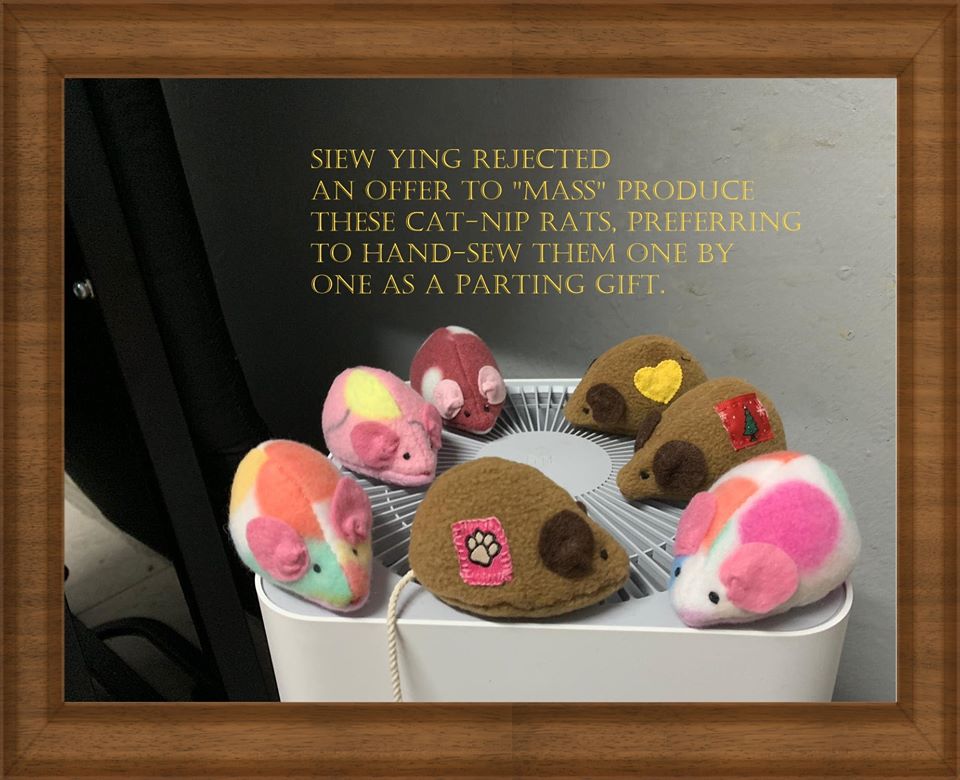 The shelter's website states that the monthly cost to upkeep the place totals about S$16,000, excluding any medical cost that the animals might incur.
Here's a breakdown of their expenses: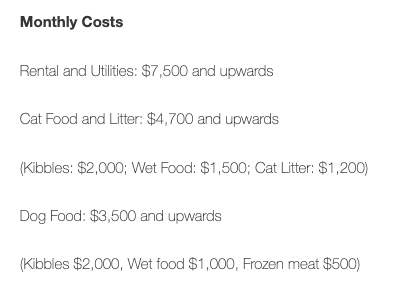 The organisation currently relies on donations and fund-raising events to survive.
According to Terry, Lee spent about S$3 million over 20 years, depleting her savings to care for the animals.
Terry added that the shelter is her life's work, which she encouraged him to continue.
Be a volunteer?
If you would like to help out at the shelter, you can donate or volunteer with them.
They currently house about 200 cats and dogs.
Top image via Jacquelene Pang
If you like what you read, follow us on Facebook, Instagram, Twitter and Telegram to get the latest updates.