What meeting? The Progress Singapore Party's (PSP) leader Tan Cheng Bock called for a meeting with other opposition parties.
On a Saturday? Yes, it's a Saturday. I mean, some of them have to work on weekdays so it's inevitable. And there are no weekends for politicians and politician-wannabes. The meeting was supposed to start at 10am, but only actually got going at around 10:20am.
That's early. Yeah, but Tan's schedule was pretty packed that day. We were told he also had a Deepavali function to attend in the afternoon.
So, who attended the meeting? Seven opposition parties sent representatives to attend the meeting with PSP.
This included Singaporeans First, Reform Party, National Solidarity Party, Peoples Voice, People's Power Party, Singapore Democratic Alliance, and Democratic Progressive Party.
Mothership understands that the Singapore Democratic Party and the Workers' Party were not invited because of the size of the two parties.
Singapore People's Party was invited, but did not attend as they've just elected their CEC, but have yet to decide on their office bearers.
Tan arrived at around 9:45am.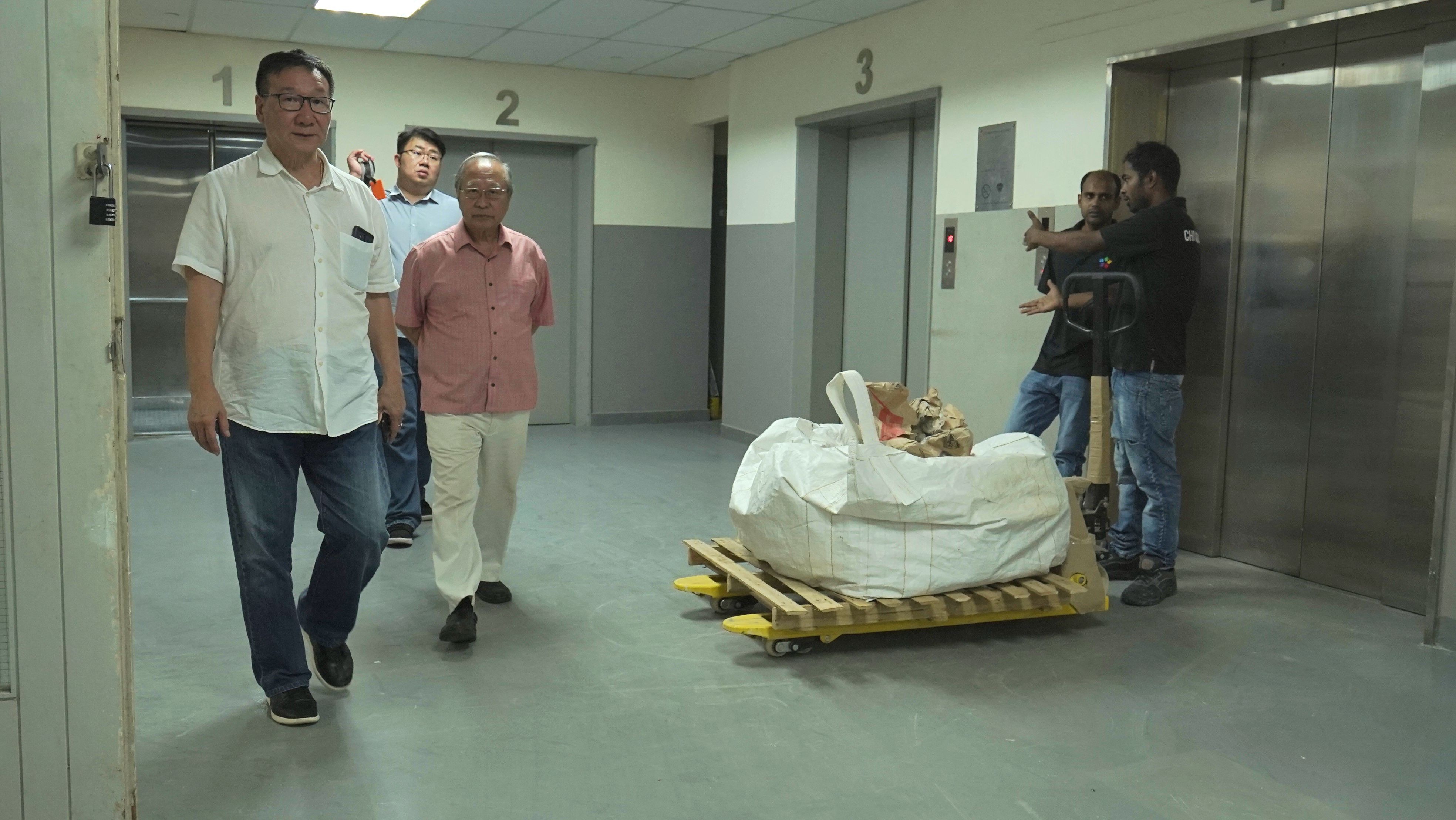 A few PSP members were spotted in the meeting room at least an hour before the stipulated start time.
One of them was PSP central executive committee member Michelle Lee.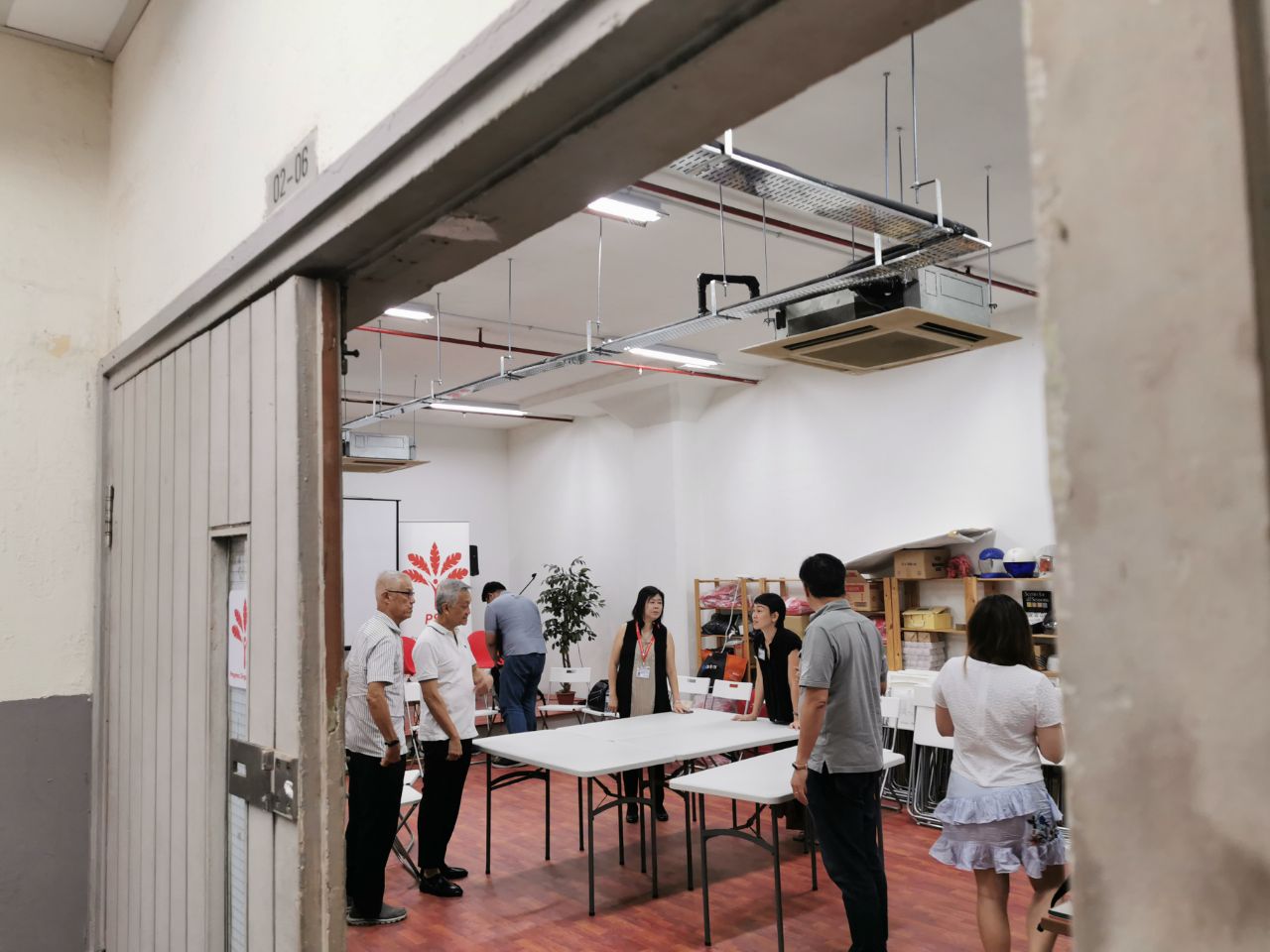 Here's the founder of Peoples Voice, Lim Tean: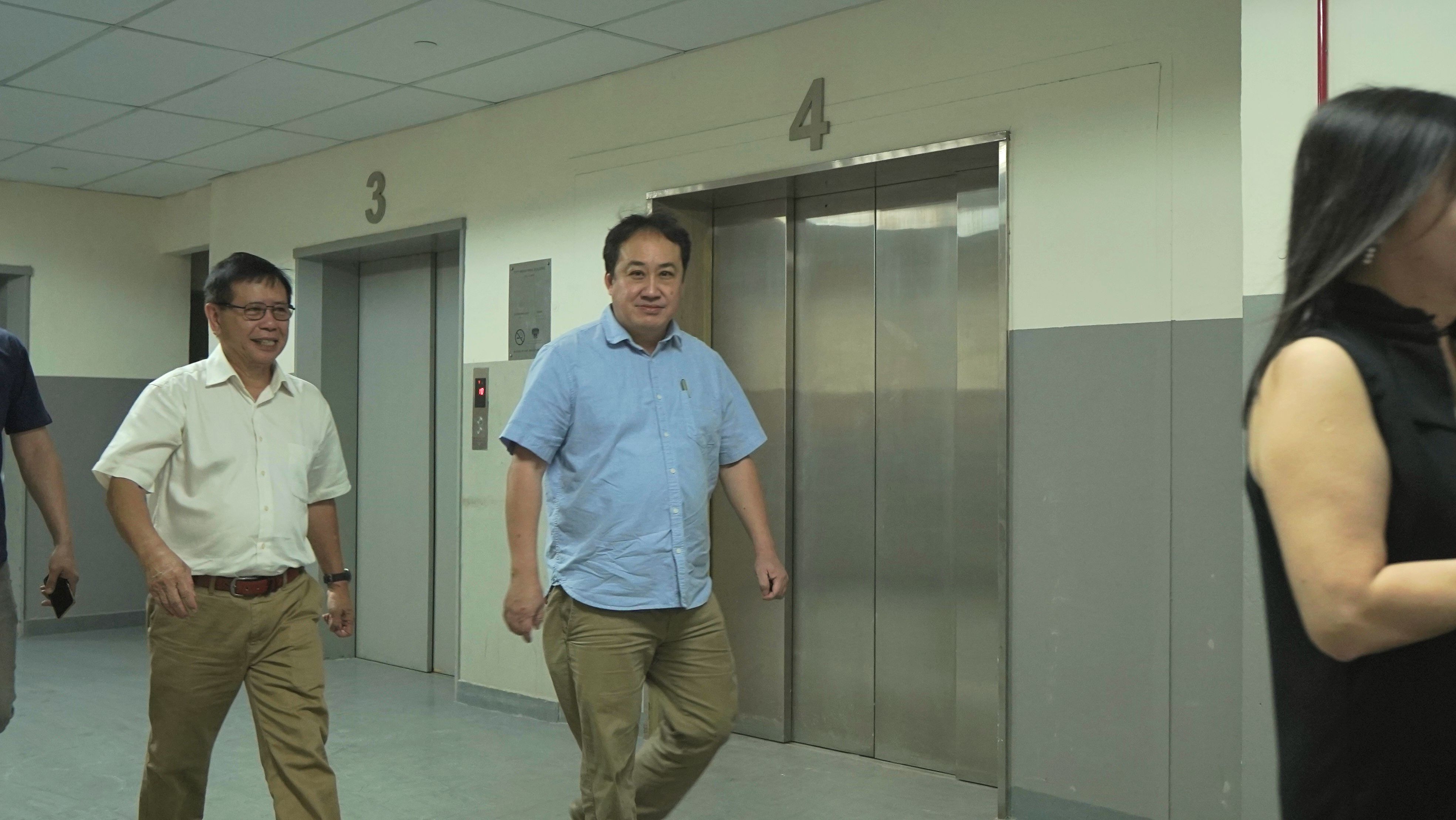 Treasurer of the Reform Party, Noraini Yunus (on the left) and former presidential candidate and founder of Singaporeans First, Tan Jee Say (on the right in a blue top):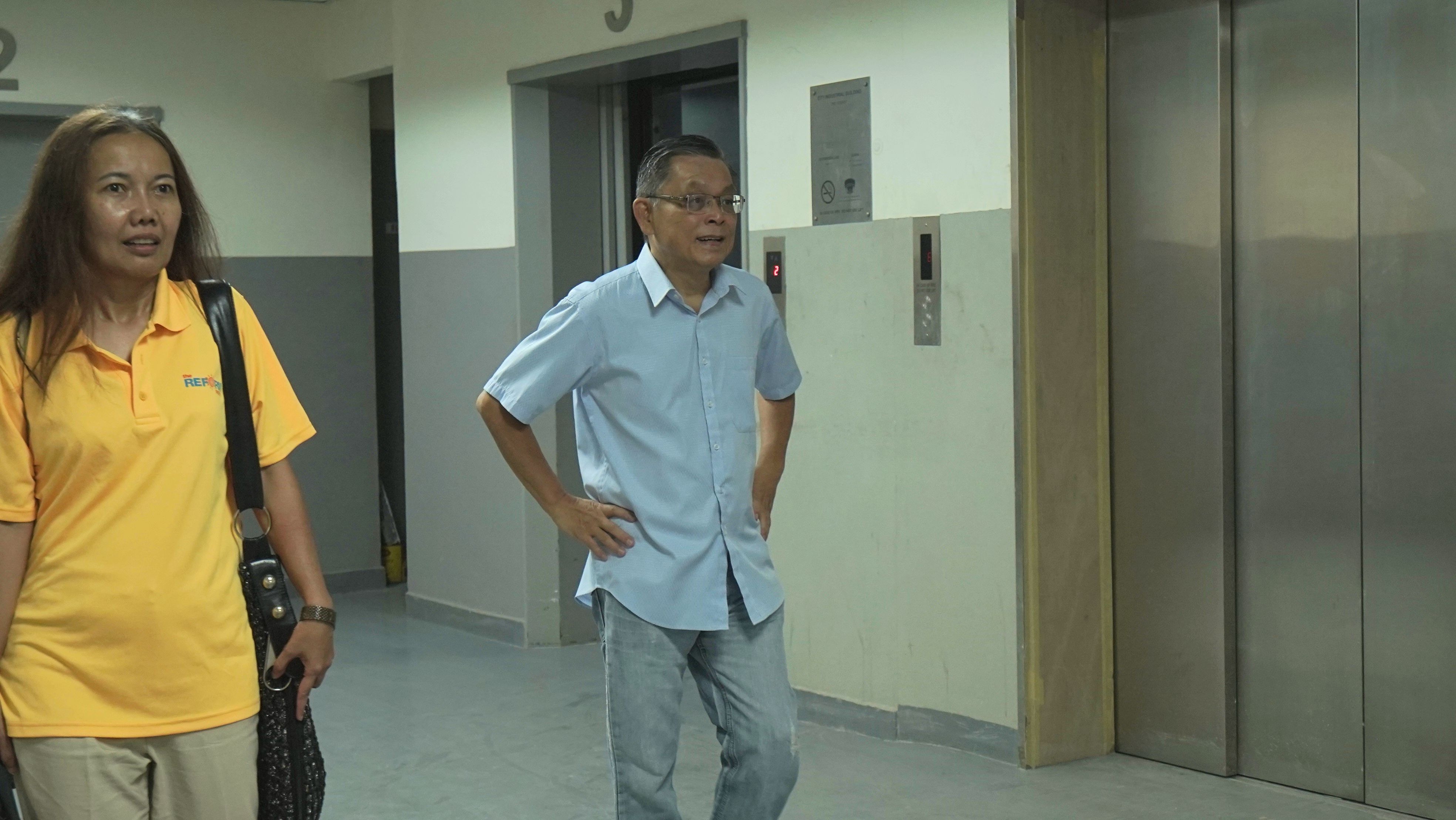 People's Power Party leader Goh Meng Seng with its chairman, Syafarin Sarif, welcomed by PSP CEC member Alex Tan Tiong Hee.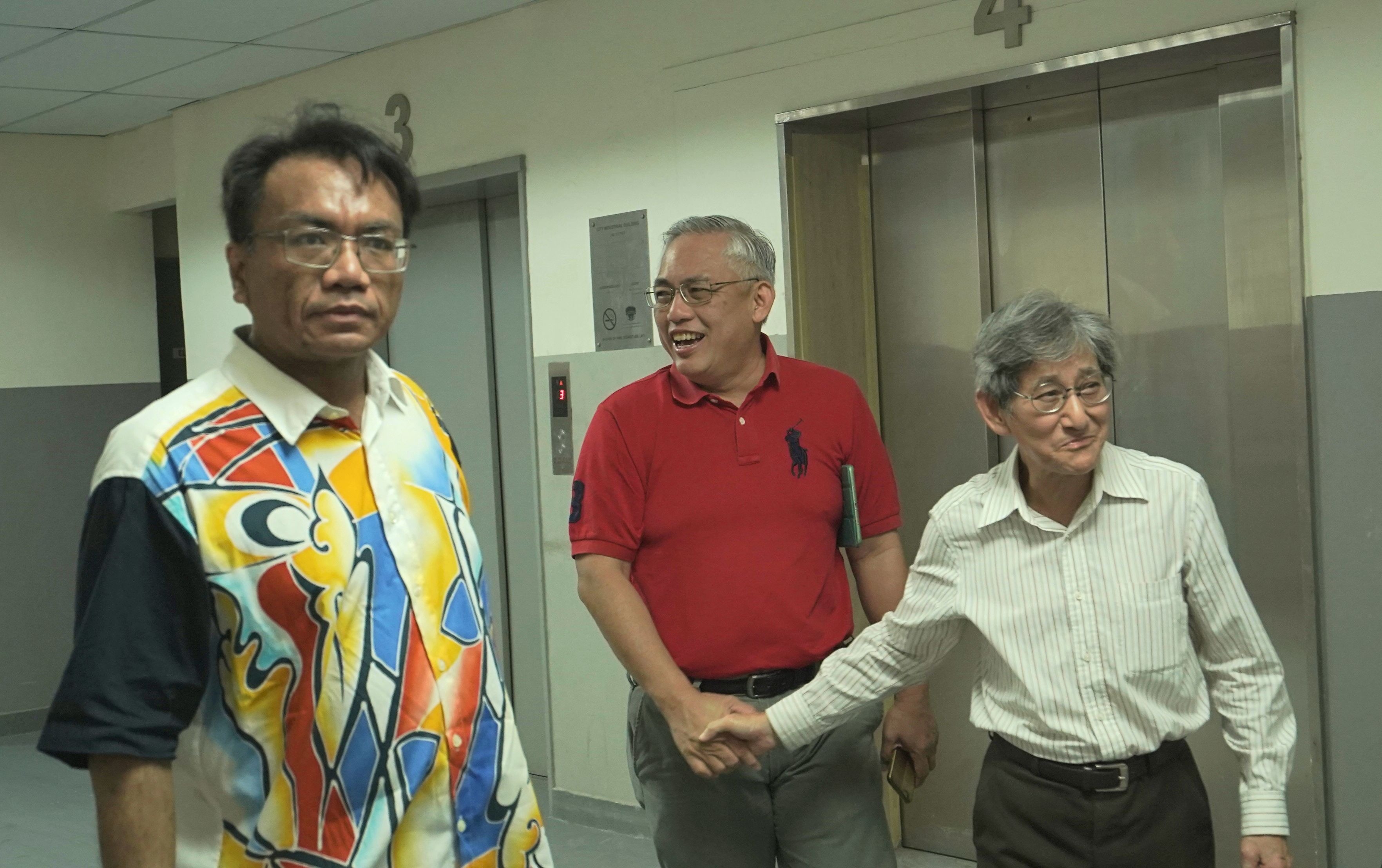 In total, there were over 20 participants at the meeting. They sat in a circle for their closed-door discussion.
It was a "private and confidential" meeting.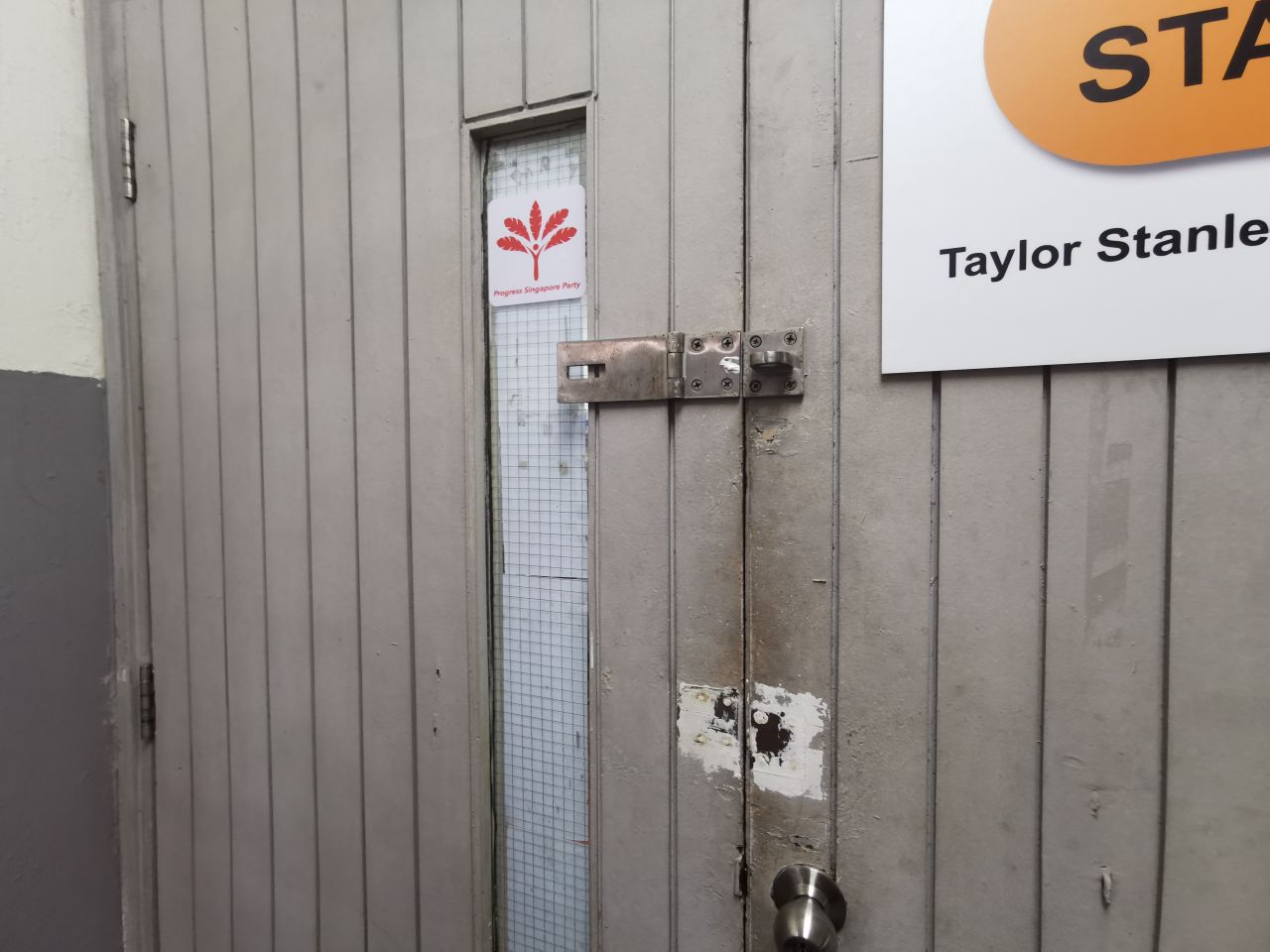 Secretive much.
Were other media outlets there too? Besides Mothership, there were only reporters from CNA and Lianhe Zaobao waiting in the corridor.
So, you guys were just waiting? Yeah, the meeting lasted about one and a half hours. Tan Cheng Bock did not even come out for a toilet break. We took a quick bite at the nearby coffee shop during the period.
Here's the chairman of the Democratic Progressive Party, Mohamad Hamim bin Aliyas, walking out of the meeting room with a smile at around 12pm.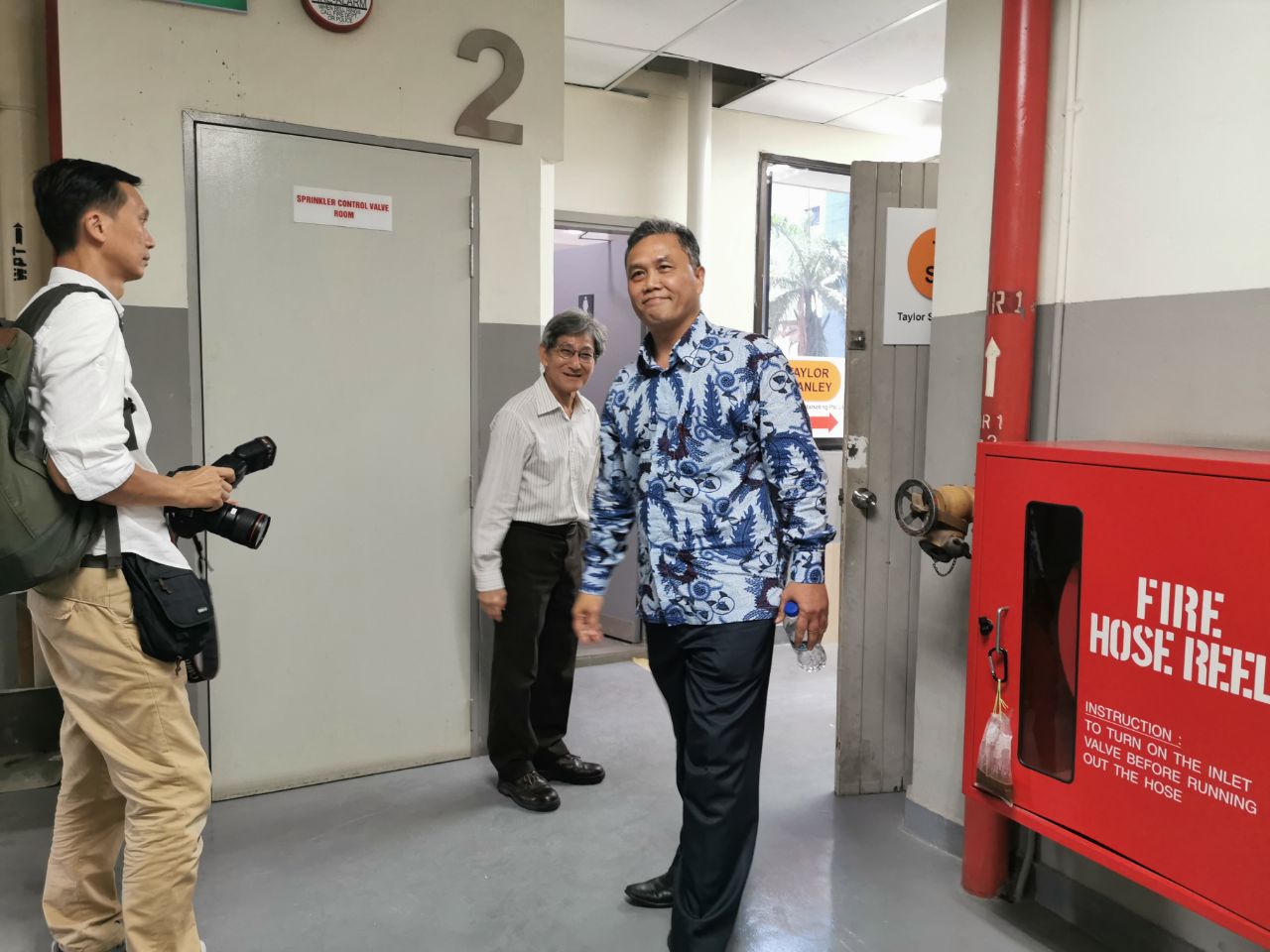 Everyone else looking cheery after the meeting too:
https://giphy.com/gifs/llsaz6gcEhVoJRzriH
https://giphy.com/gifs/VJHqrObNYeyy54SqIn
So, did you guys find out anything after the meeting? They were all very tight-lipped.
Fun fact: The PSP mascot is an otter that was also present at the meeting.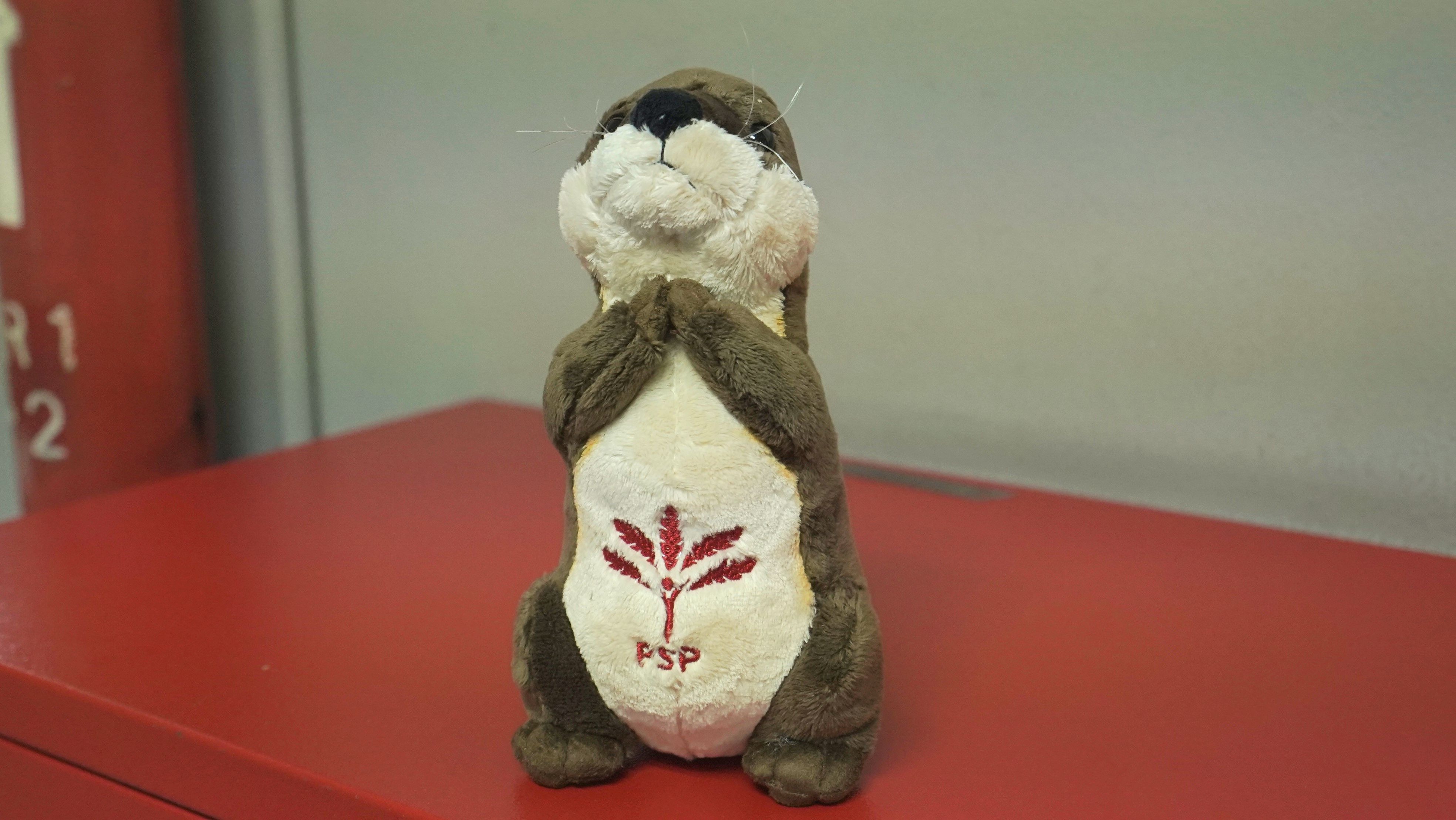 Come on...  That's how we feel too, bruh. But we eventually did get Tan's comments after his second meeting with the PSP folks, right before he left the building at around 1pm.
He spoke about the "alliance meeting" for 45 seconds.
45 seconds. Tan said:
"It's part of a preliminary discussion of what's to come in the future, nothing very special. It's just getting groups together because some of the people don't even know all these people... my CEC people don't know, they are so new."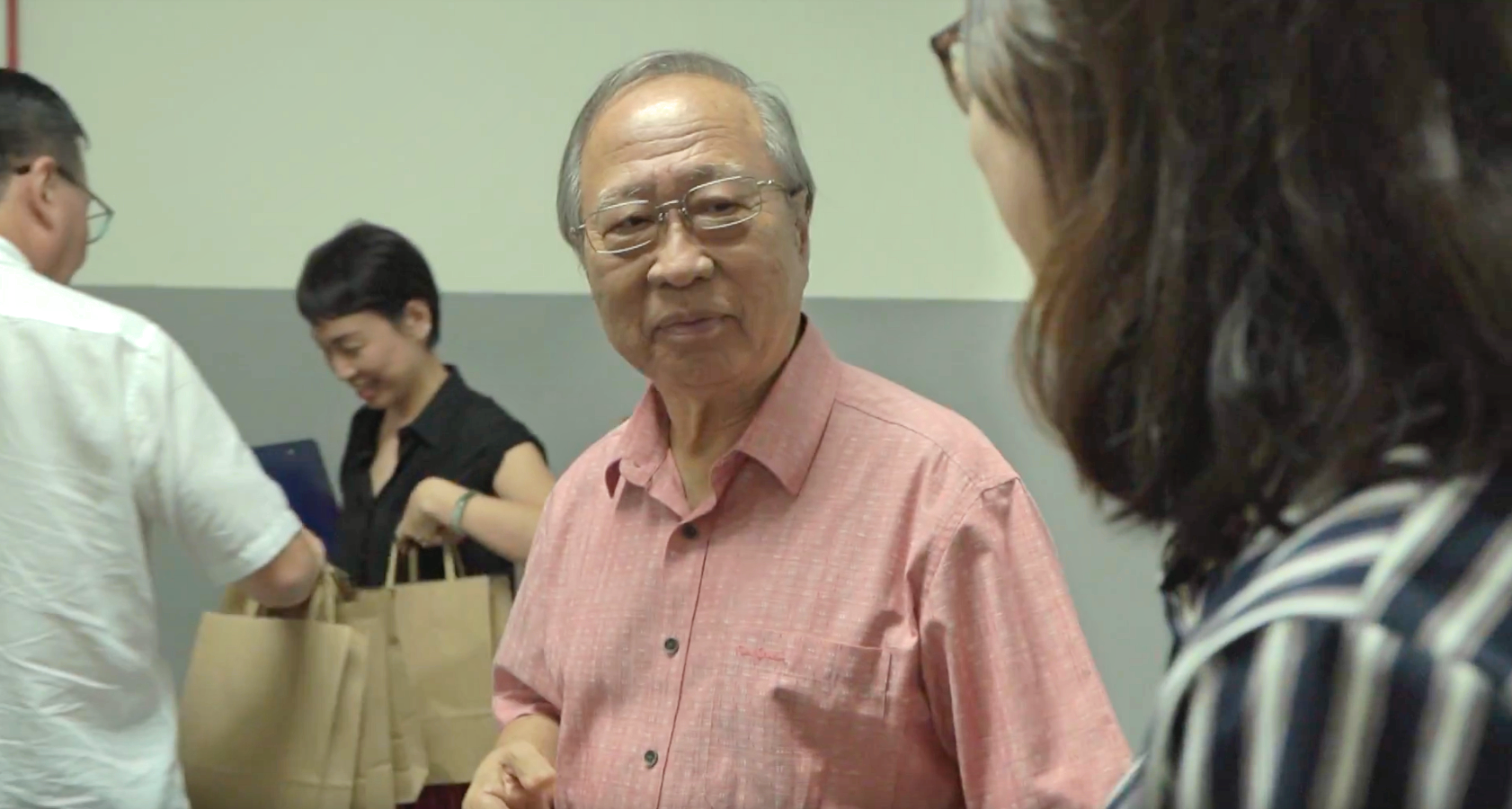 That's all? Pretty much, but it's not insignificant.
Significance of this meeting: Tan, previously a five-term People's Action Party (PAP) Member of Parliament, said in July 2018 that he is open to leading an alliance of opposition parties against the PAP in the upcoming general election.
The idea of opposition parties working together is not anything new either, with veteran opposition leader Chiam See Tong creating the Singapore Democratic Alliance (SDA) in 2001.
Chiam managed to convince the National Solidarity Party (NSP), the Singapore Malay National Organisation (PKMS) and the Singapore Justice Party (SJP) to join him in his endeavour eventually.
WP's then-secretary general Low Thia Kiang also "seriously considered" joining Chiam's coalition.
More recently, the win by Malaysia's opposition Pakatan Harapan (PH) coalition against the longstanding ruling Barisan Nasional alliance might have inspired the opposition parties in Singapore to attempt to emulate this formula of success.
Even so, Tan does not appear to be in a haste to create an alliance.
In a closed-door meeting like this, Tan appears to be consultative as he maintains a friendly relationship with the other party leaders.
Related news
Top photo collage by Zheng Zhangxin and Zenn Tan
If you like what you read, follow us on Facebook, Instagram, Twitter and Telegram to get the latest updates.